Ok so what up yourcobalt.com. Thought I would give u a try since css.net is full of ass clowns. Been on here before and everybody i talked with wasnt rude like them so i think im going to make a permanent switch
Details:
2007 Chevy Cobalt LS Coupe
color: Vic Red
trans: Auto
mileage when bought: 19,xxx
Now the mods I have done so far:
Rockford Fosgate speakers all around
Painted Black Bowties (front and back)
Tsudo catback exhaust
SS high-rise wing
20% window tint all around
Xenon Platinum Blue Headlights
Sportlines
Red Painted Calipers & Drums
Tinted Tails & Reflectors
K&N SRI
Airbox Mod
Trifecta Tune
Door Panel Mod
Still to come:
ZZP Catless downpipe
Bad Mab Header
R1 Concepts slotted rotors
PosiQuiet Ceramic Pads
SS Front Fascia with Evo Mod
Rubber
Konis
Rear Sway Bar
Strut Bar
Streetglow
Some pics are included below. I dont know why they turned out so crappy but i will try to get better ones soon.
Enjoy and i accept comments and criticism
---------- Post added at 06:16 PM ---------- Previous post was at 06:14 PM ----------
---------- Post added at 06:16 PM ---------- Previous post was at 06:16 PM ----------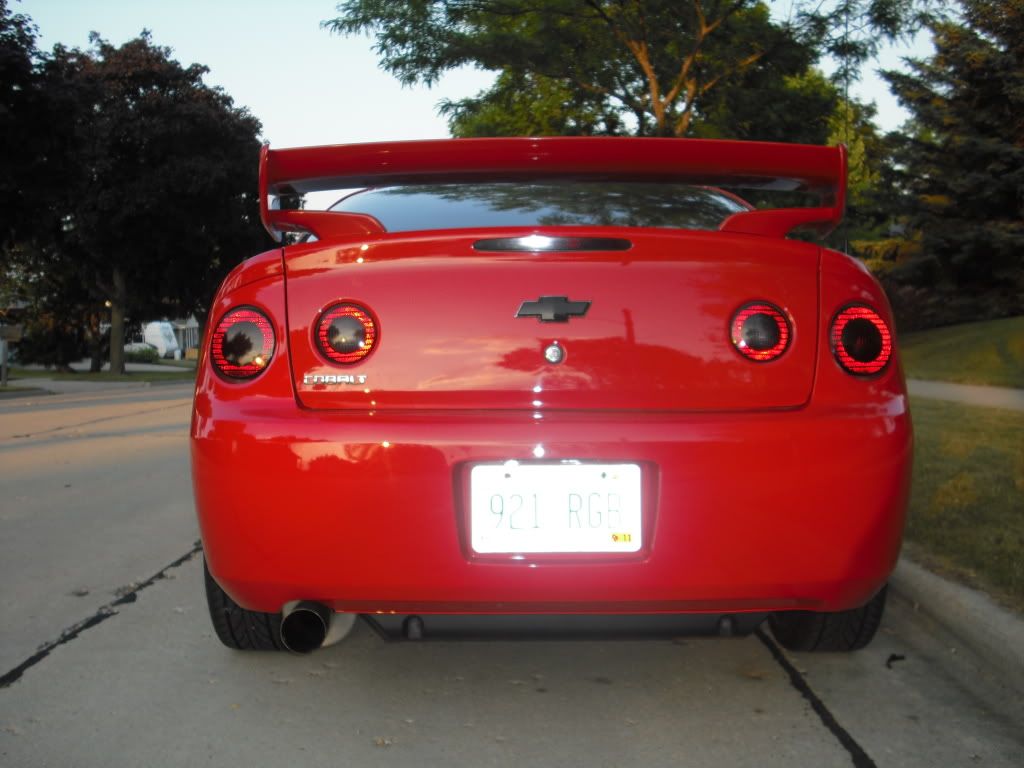 ---------- Post added at 06:17 PM ---------- Previous post was at 06:16 PM ----------