Discussion Starter
•
#1
•
Hey Everyone,
This is my first post to this forum and I wouldnt normally be here had I not smashed up my new car
I was driving to work Thursday morning when I hit a patch of black ice. Lost control and smashed into a curb and hopped up onto the sidewalk.
I have been waiting to hear from the insurance company for 5 days now and am unsure what is going to happen with my car. I have some pictures below, basically I'm wondering if this car will be a write off. If its going to be expensive to fix, ect. I am a noob when it comes to cars so I thought I'd ask here. Any information, suggestions, would be much appreciated! Thank you.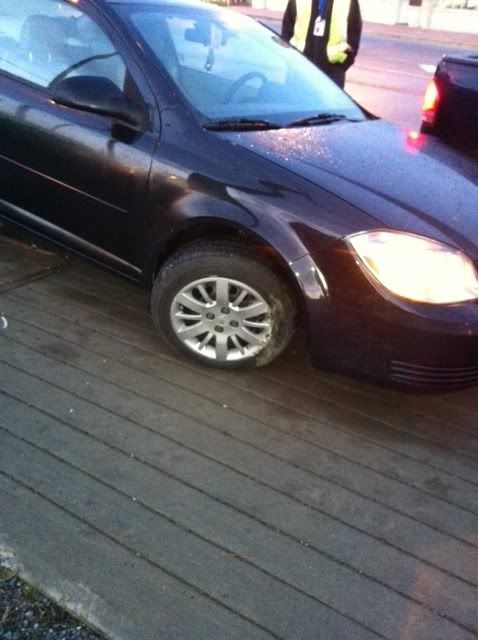 It looks like I punched the passenger side wheel back up into the wheel well. There may be a little damage to the actual wheel well itself too. Rim is bent as well. That is all I know.
Thank you for replies. I miss my car.