so im selling my system. i decided to go in a differen't direction and i no longer need my box or subs.
the subs are 10" JL w6 v2, they are a little over a year old and are still in PERFECT condition!
this is a link to a sub like mine(THIS IS NOT MY EBAY ADD)
JL AUDIO 10W6V2 10" SUBWOOFER CAR AUDIO W6 SUB NEW !:eBay Motors (item 310165631272 end time Sep-30-09 19:20:22 PDT)
this is just so you can see what my subs are worth.
the box is custom hand made. it took a little over three days to make.
it is made out of 3/4" mdf and fiberglass. it is coated in black leather vinal.
the vinal has a few small tears in the top of the box but none that you can see from outside of the car.
this box was custom made and tuned for a cobalt. it can be used for spl or sound quality.
if you use it for spl you will need to buy small spacers to put into the box to take up a little air space.
it sounds great without them but will be twice as loud with them.
in order to install this box in your cobalt you will need to do a few things.
#1) take out all rear pannels and rear seat.
#2) there is a small bolt sticking down into the trunk from the back deck, its on the passenger side. this bolt will need to be shortened or replaced.
#3) if your battery is in your trunk it will need to be relocated to right behind the drivers side back seat. this is so you can drill a vent hole for the battery and the power lines will be out of the way so you can get the box in the trunk.
#4) use PLENTY of dynamat, this system will rattle your car to pieces!
here are the pics: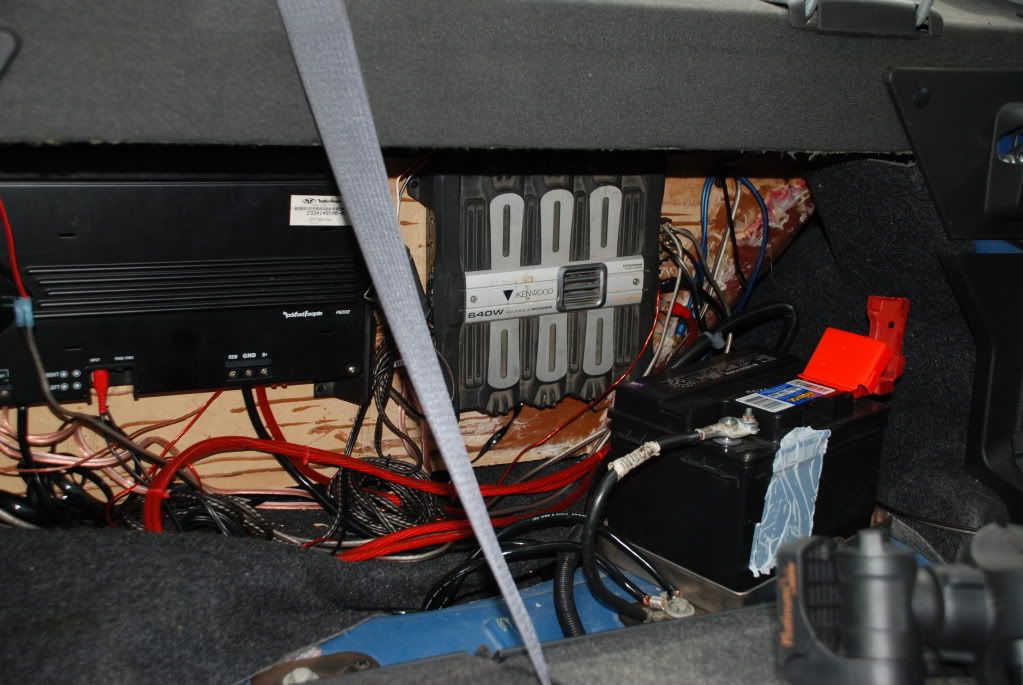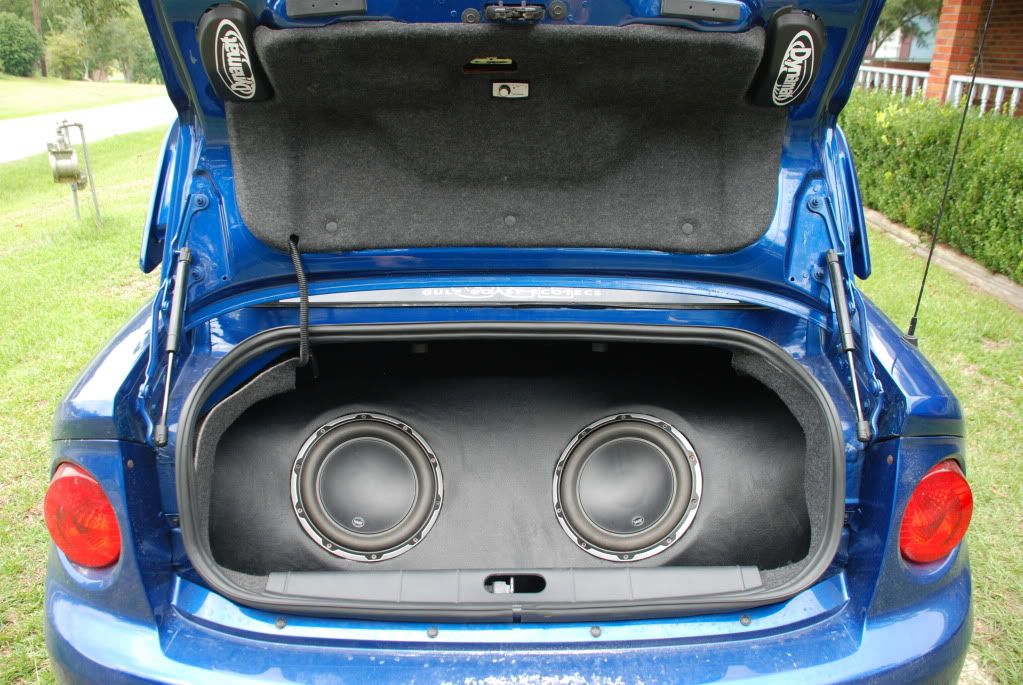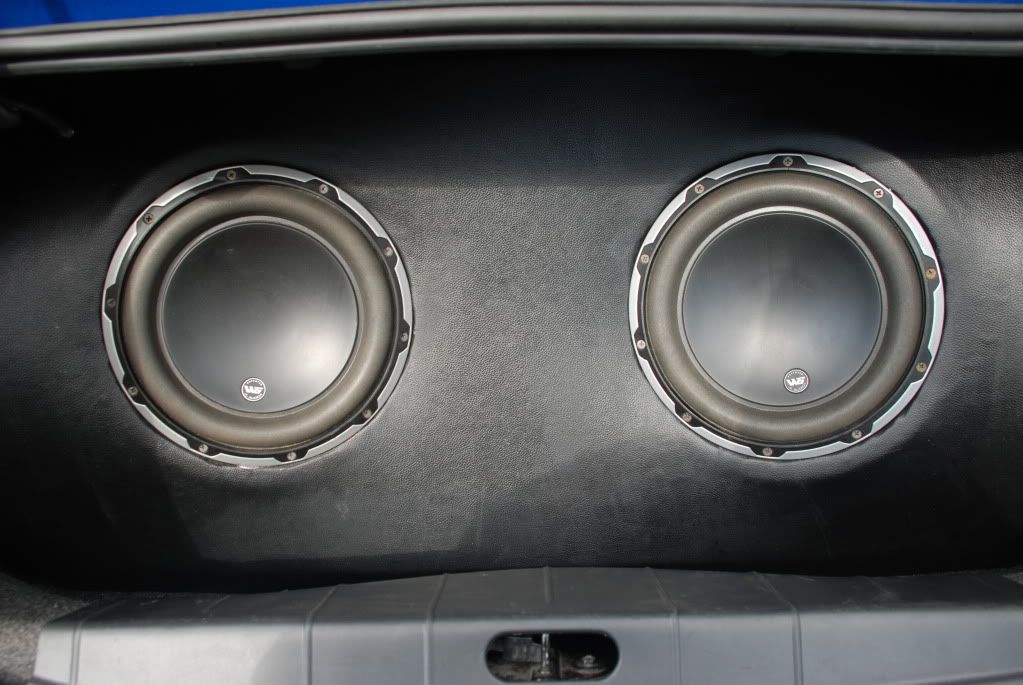 more pics soon.
.................................................................$PRICE$..............................................
im asking $700. you can see what you would pay for just the subs, so your getting the box for around $200.
the price is not firm, but i will only negotiate with serious buyers.
i may trade for cobalt parts or anything else you may have.