It seems this is well needed!!!!
so i will do it
First off, you need photobucket up and running, so go to
Image hosting, free photo sharing & video sharing at Photobucket
, and it will allow you to log in.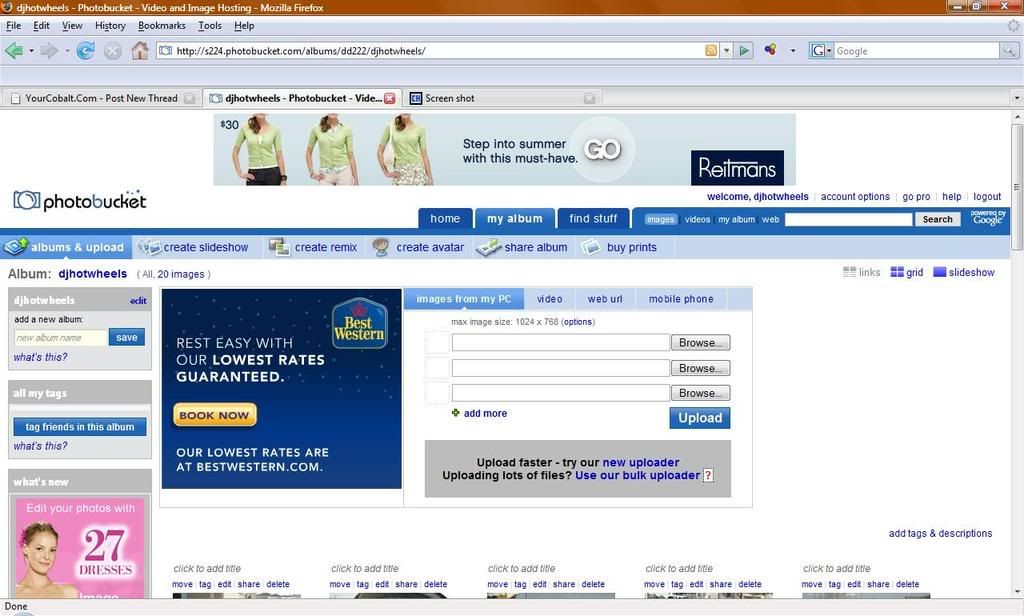 Next, you will need to upload the photo using the uploading tool provided to you by photobucket, just click the browse button, find the file you are looking to upload, then hit open.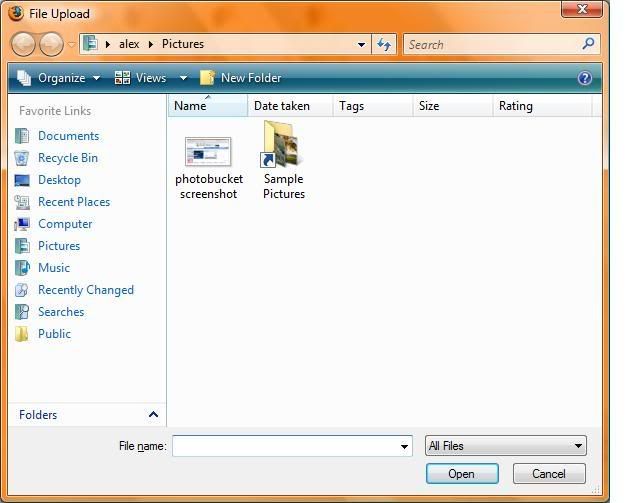 Once you have done that, it should show up ready for uploading. Click the upload button when ready.
Now it will ask for descriptions, add what you like, then click "save and continue"
It should bring you to your album, scroll down to your uploaded pics, then where it gives you an "" code, you can either right click the whole code, or just left click the little space between the [img] and the code, and it will copy for you.
[IMG]http://i224.photobucket.com/albums/dd222/djhotwheels/photobucketwithnewuploads.jpg
now for the hard part, go to the respective thread the pic is for, right click the text box, and click paste. You will see the code come up.
and there you have it. Simple photo posting!
Happy posting!