if you are tired of replacing those cheap rubber cabs just to have bad handling and knowing they will fail again shortly.
well never enough auto has replacement poly cabs for a vary affordable price
step 1
go to
Never Enough Auto 877-609-6727 - Chevrolet :: Cobalt :: 05-Up Cobalt / Cobalt SS :: Suspension :: Suspension & Chassis :: Control Arms & Components - Front :: Control Arm Bushings :: Prothane Front Control Arm Bushings #7-777
and order your bushings. this is what you get
step 2
jack up the car and remove the control arm by removing the 2 front control arm bolts(15mm head)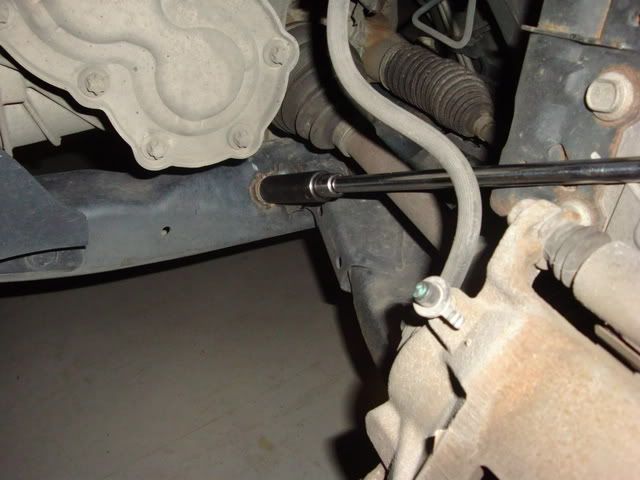 rear control arm bolt(21mm head)
the ball joint bolt(16mm nut,15mm head)
and remove the control arm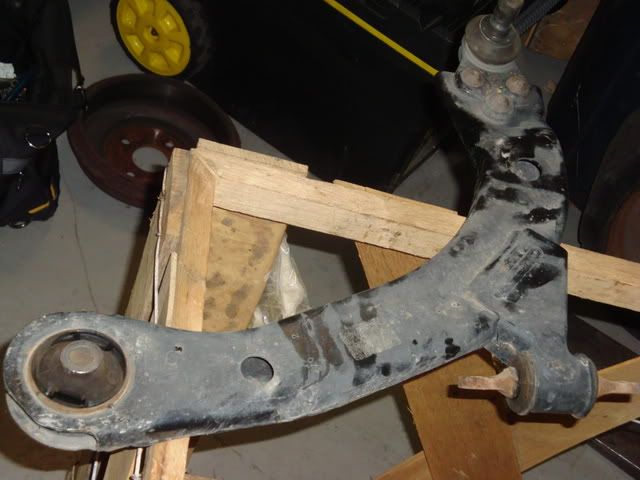 step 3
remove the front bushing by clamping the metal bar in a vice and hit the arm with a large dead blow hammer or equivalent. set the bushing aside for latter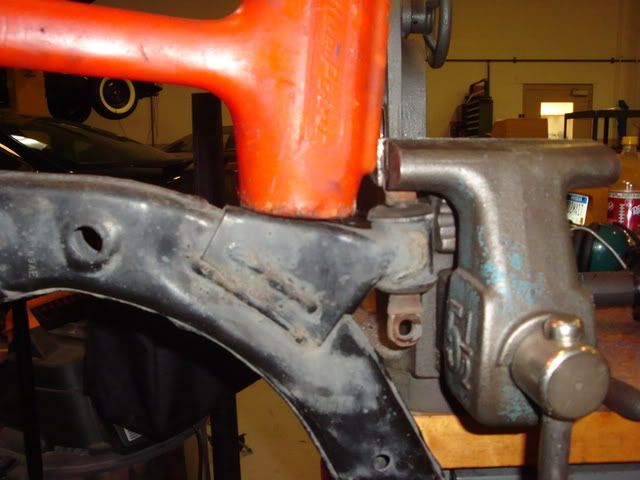 next you need to press out the rear bushing or you can remove the rubber and take a small grinder and carefully cut the metal sleeve. you
dont
want to hit the control arm and it will almost fall out.
i have tried both and i find the press was the easiest.
know it should look like this
now take that rubber front bushing and remove all the rubber from the steel bar so it looks like this.
step 5
before you install the new bushings remove any rust from where the bushings seat in the arm and paint the bare metal.
using the supplied grease lube both halves of the front bushing and slide them into the control arm. then lube up that stel bar and press it into the front bushing
now it is time for the rear
there is a very small radius on one side of the bushing and this radius has o go towards the top of the control arm. explained in instructions.
lube the bushing and press the bushing into the control arm.lube one of the steel tubes and slide it into the bushing.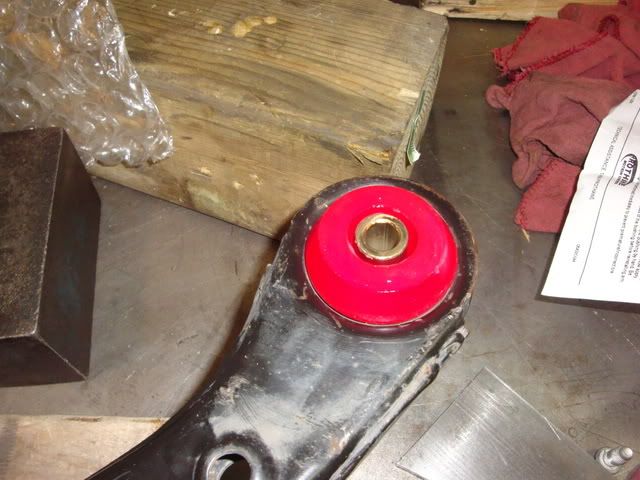 step 6
grease the bushings where ever they will touch the car to prevent squeaks.
slide rear portion of control arm into frame and loosely install the bolt.
install ball joint into the steering knuckle and loosely install bolt/nut.
install the 2 fore/aft limiting brackets onto the front bushing followed by the 2 bolts.
torque the 2 front control arm bushing bolts to 41lb ft.
torque rear control arm bolt to 74lb ft plus 180 degrees.
torque ball joint bolt to 37lb ft, then loosen 3/4 turn,re torque 37lb ft plus 30 degrees.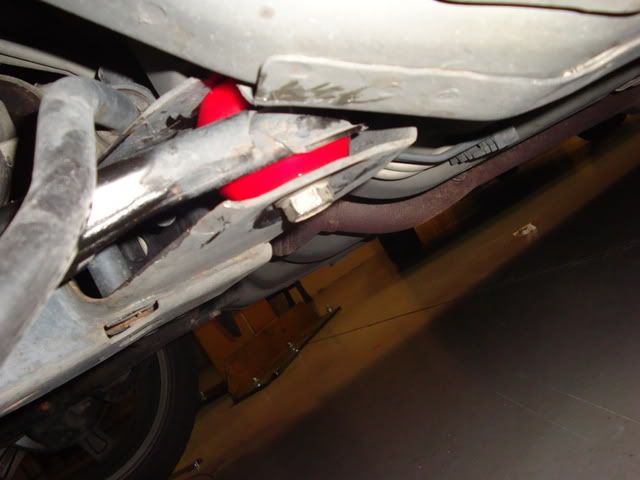 step 7
repeat step 2-6 on other side
and go get a alignment!
i also have more pics at
cobalt pictures by mikes6084 - Photobucket
and some for a rear disk swap how to
this is how i did mine i am not responsible for any damages or injuries when performing this how to.