Ok so I've been meaning to do this since I bought my car a year ago last month and I finally got around to doing it mostly through finding this forum and all the DIY's so thanks to everyone who wrote them.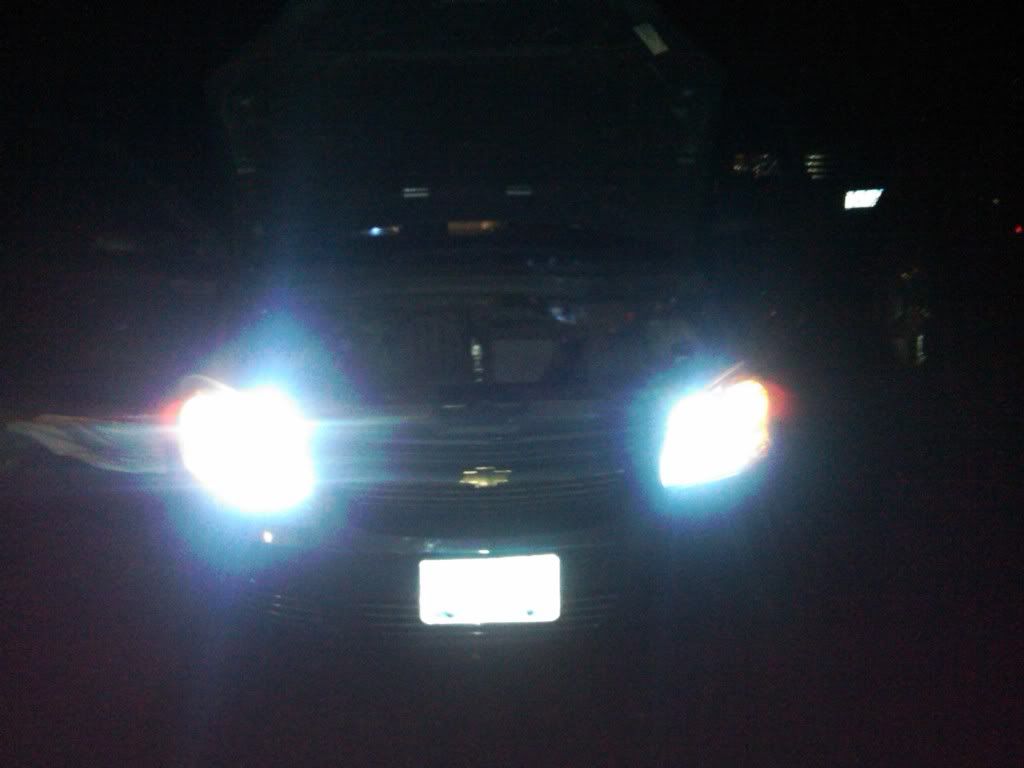 My HID kit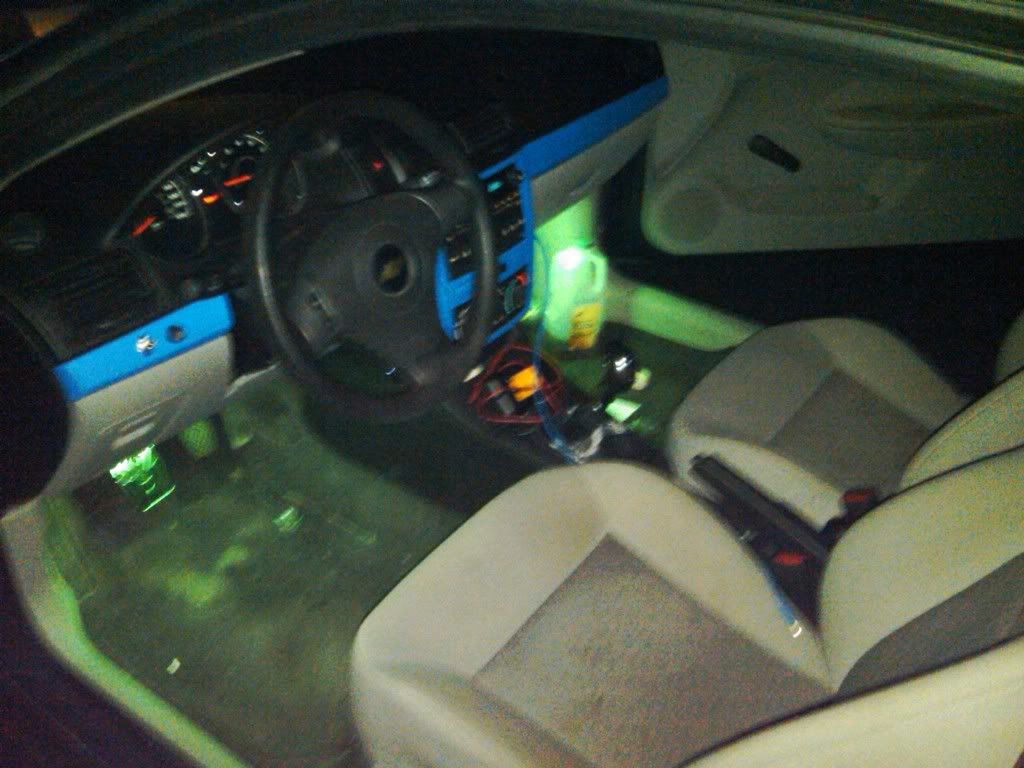 My painted interior with my green LED's
A slightly better picture.
I'll have better ones soon took them with my phone, since it was my weekend project. any thoughts?
**UPDATE**
This weekends project was the engine cover