specs:
2002 zx6r
roughly 5000 original miles
Osram nightbreaker headlights
led front turn signals
rear turn signals integrated to brake lights
all new fairings
new undertail
new hugger
aftermarket tinted windscreen (can't remember which brand it was)
tank paint matched to the fairings by Travis @ liquid addiction
new pirelli's rear 180 has less than 200 miles, front has about 500 miles on it
brake pads have less than 500 miles on them
520 xring chain conversion with stock front and +3 vortex rear (this is an extremely good ratio to run)
new plugs
Ivan's kleen air mod kit with billet block off plates (not oem ones flipped upside down)
Ivan's jet kit, installed and tuned by Somerset Motorsports
everything on the bike is polished, have somewhere between 50-100 hours in polish work: the full wheels (not just the lips) frame, swingarm, forks, levers, rearsets, sprocket, clutch and front sprocket cover
chopped yoshi rs-3 slipon
i also have a BMC race filter (this is the actual race series, flows 25% more) but it made the bike run lean in the cold, and the techs at Ivan's that designed the jetkit said a racefilter on top of a chopped can with their jet kit, needed to be ran with an oem filter. Someone may be able to tune the bike with the bmc, but there's really no difference in power so it was removed.
A complete series of pictures from the rebuild are available here:
selfinfliction/motorcycle - Photobucket - Video and Image Hosting
here is a quick side shot of the bike: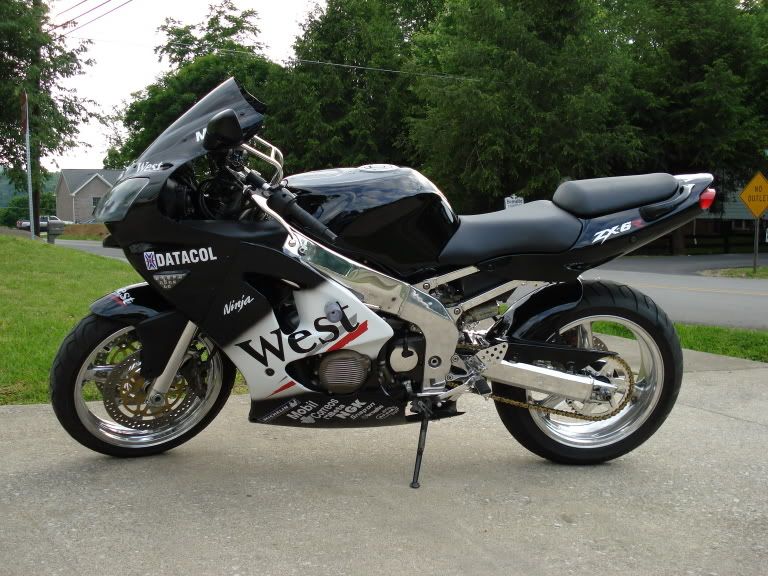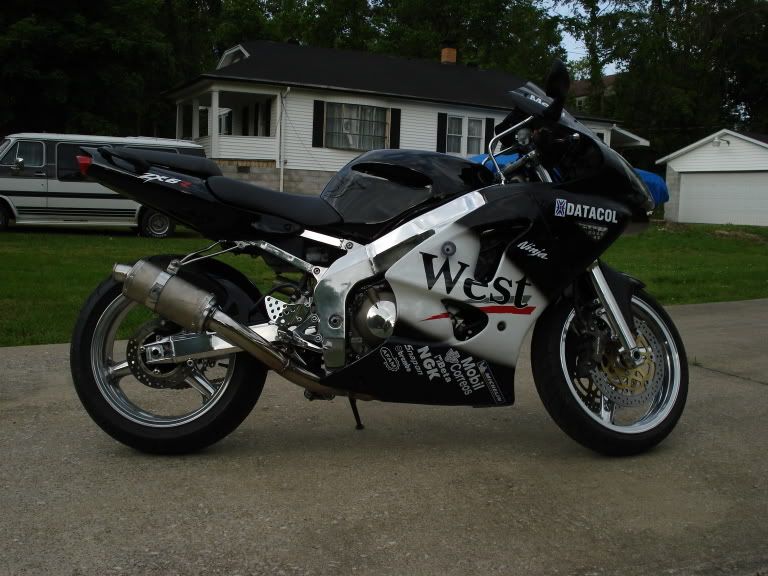 asking $4900. i'm not in a hurry to move this bike cause i'm starting to like it so don't waste your time with lowball offers. if interested please email me:
[email protected]
if i don't respond within 24 hours, please resend the message. thanks
Bike is located in burnside ky, zip: 42519
selfinfliction added 18 Minutes and 25 Seconds later...
forgot to add the bike has a european spec ignition box on it. it has alot more power than the US version, and changes the entire spark tables but will not pass emissions if you have to get it tested. i do have the US box to put back on for testing if needed