As the thread says, I have a set of Carbon Fiber inserts for sale. They are real CF made by HailCesar, I was gonna put them on my balt but decided not to cause it I think it would look out of place so I figure I would pass them onto someone. Also have a set of SIMULATED Carbon Fiber mirrors with turn signal indicators, powered mirrors that I bought awhile ago. I could not figure out the wiring and they have been sitting. Figure someone could probably figure it out, I would love to have 'em on but eh. And finally I have my LSJ header for sale, its the GM extruded and Honed manifold. Has 21K miles on it, looks blah but its a header, can be polished I suppose but I am not gonna do that do to lack of things to make it look pretty again. Also putting the SS springs in here aswell
Pics
Carbon Fiber Mirror Inserts SOLD
SIMULATED CF mirrors, comes with the Mirrors, wires and brackets you see here, brackets are just black plastic.
$55 Shipped
SS SPRINGS, FE-5. Lowers car about inch and inch and a half in rear. Good for not having to worry about blowing out stock struts and such.
$65Shipped
.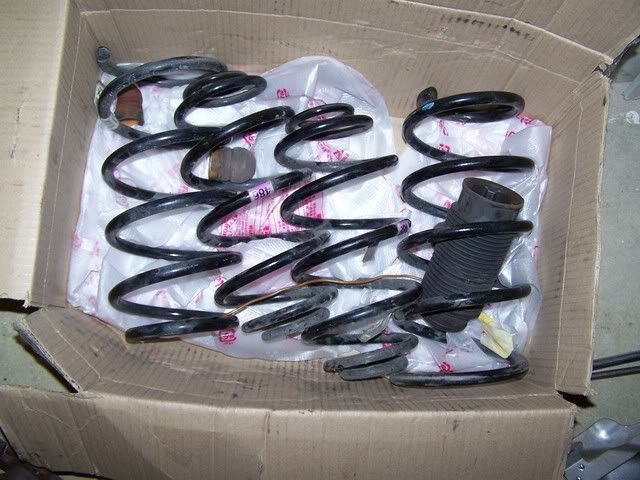 And finally the GM LSJ manifold.
$115shipped