Discussion Starter
·
#1
·
Greetings:
These take offs were on my 2007 Chevy Cobalt LS. They are the original tires and have approx 20K miles on them (they are rated 80K tires). The tires are Continental Touring Contact All Season, Blackwall. Size: 195/60R15. I upgraded the tires and wheels to 16 in Aluminum with Cooper tires.
The tires have no plugs, patches or any signs of repair or unbalanced wear.
You can view them on Tire Rack:
Compare Tire Search Results
4 bolt hubcaps have no scratches, chips of damage of any kind. In case you are not familiar with 2 way bolts..A single bolt attaches the wheel (and tire) to the hub, and then there is a female top where bolts that connect the hub cap to the wheel/tire. No lost hubcaps anymore..Rim Specs: Size 15 x 6", 4 Lug, 4 on 100mm.
I am located in Central NJ. Metuchen 08840. Would STRONGLY prefer local and would be willing to meet partway for a reasonable fee (ie cover tolls back and forth).
PRICE: $225 firm
. Tires are worth $180 at Tire Rack (discounted 25% for 20K miles out of 80K), Steel Wheels (if you can find them, are worth $80, Hubcaps (incl center cap) are worth $80, and 2 way bolts, valve stems, mounting, etc, another $50 for a grand total of ~$400..give or take. So you are getting fully mounted and balanced with all the parts for install for nearly 1/2 PRICE! These also fit on other vehicles ie, Pontiac G5, Pursuit, but it's YOUR responsibility to verify.
I can accept the following types of payment:
PayPal: Non credit card - Cash Balance funded or Checking account
Money Order: US Postal Service
Personal Cheque: Held until cleared
Cash for an in-person exchange. Best plan
Photos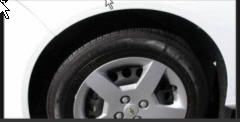 Thank you for looking. I promise to exceed your expectations.
Includes NEW spray bottle of Tire Polish and Shine so they KEEP looking as good as the day you take them home !
ED in Metuchen, NJ 08840
e-mail: edwardc3000 AT yahoo DOT com