Since I have all new brake components coming in I am no longer in need of these rotors I just bought last April (2012).
As most of you know this car hasn't moved since October, 2012 and was only used for racing since July, 2012. They were installed at 132k (see recipt for install below) and I currently have 140k so they only have been on for 8k miles. If you check my garage you can see a picture of them when they were fresh out of the box in April when I installed the rest of my suspension.
They are Bosch OEM blanks that I got from O'Reily's auto parts for $58.99 ea roughly $120 after tax (see recipt below). Here is the link to where I bought them and what they are specifically...
http://www.oreillyauto.com/site/c/detail/BOS6/25010559/01310.oap?year=2005&make=Chevrolet&model=Cobalt&vi=1431639&ck=Search_C0062_1431639_1739&pt=C0062&ppt=C0009
Willing to get rid of them for $50 plus shipping. My new rotors showed up in a flat rate box so I will reuse the boxes and padding that was used to ship to you!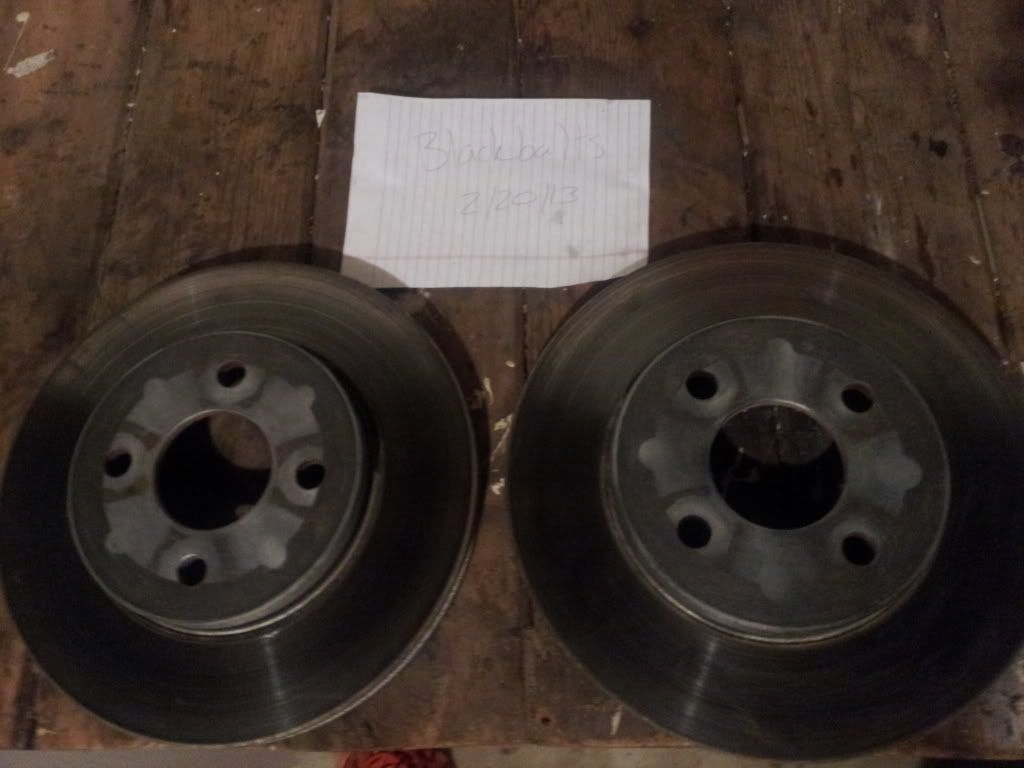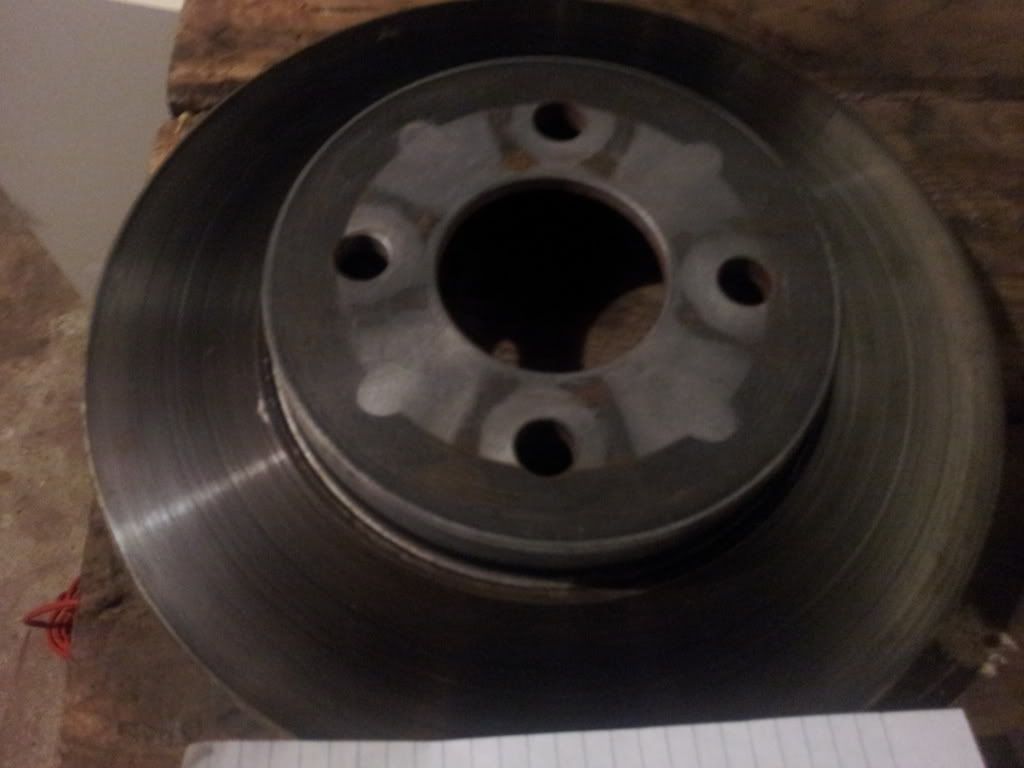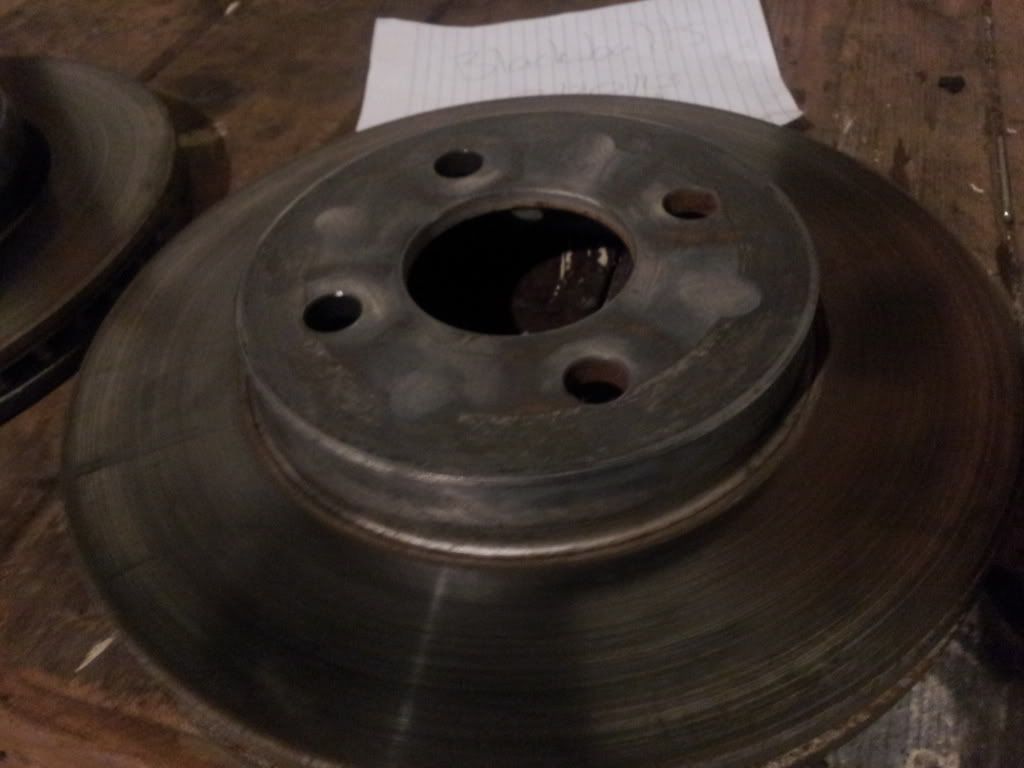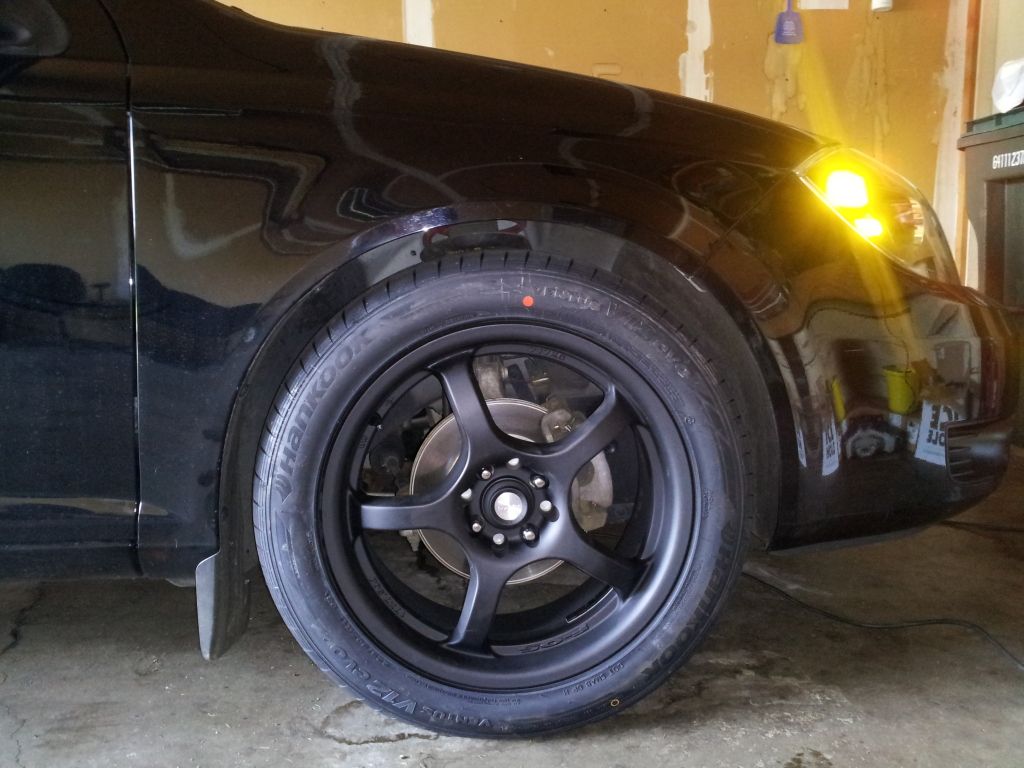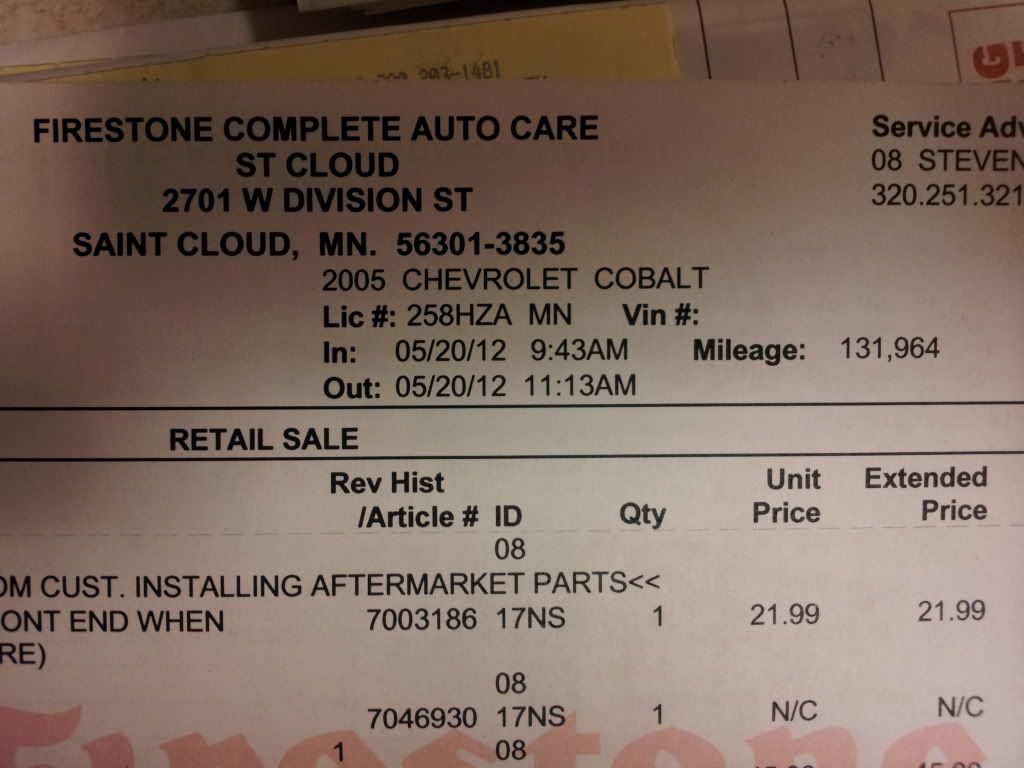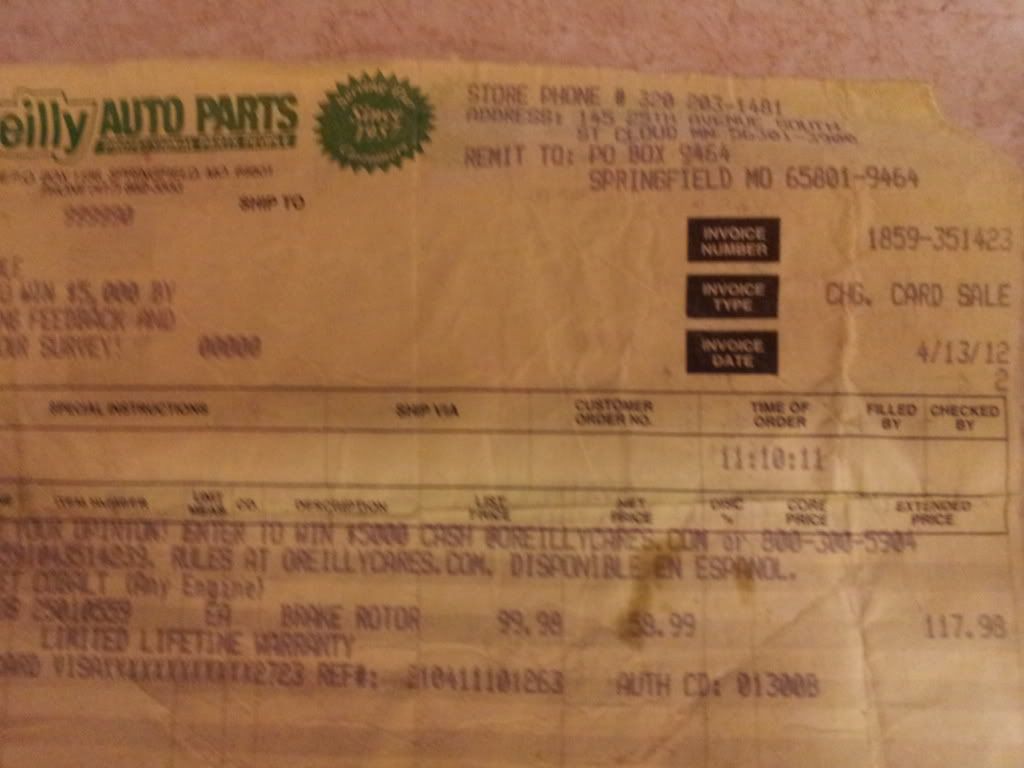 :thanks:thanks:thanks