Well Spent the day removing and installing my new JDM Racing seats! Of course I only got one in as I had to fabricate my own brackets to make them fit! So what I did is butchered the stock seat bracket, took the grinder to it to remove some stuff, bought some nuts and bolts and a 1/4 inch thick metal bracket that was 48 inches long 3/4 inch wide cut it, drilled wholes and ya it was quite the adventure, on top of that I even used the old side panels to clean er up. Just got to wait until summer to get err sanded and painted black! Im super happy about the outcome and the way they look! Now I will be doing the driver side this weekend coming!
Check out these pics and let me know what you think!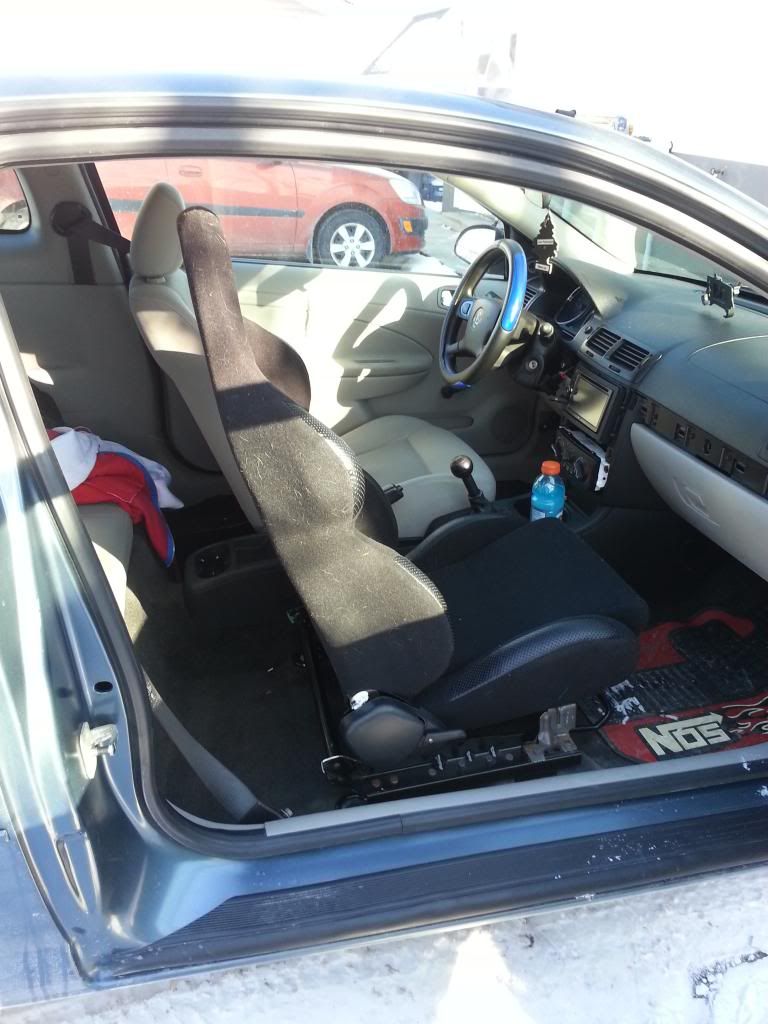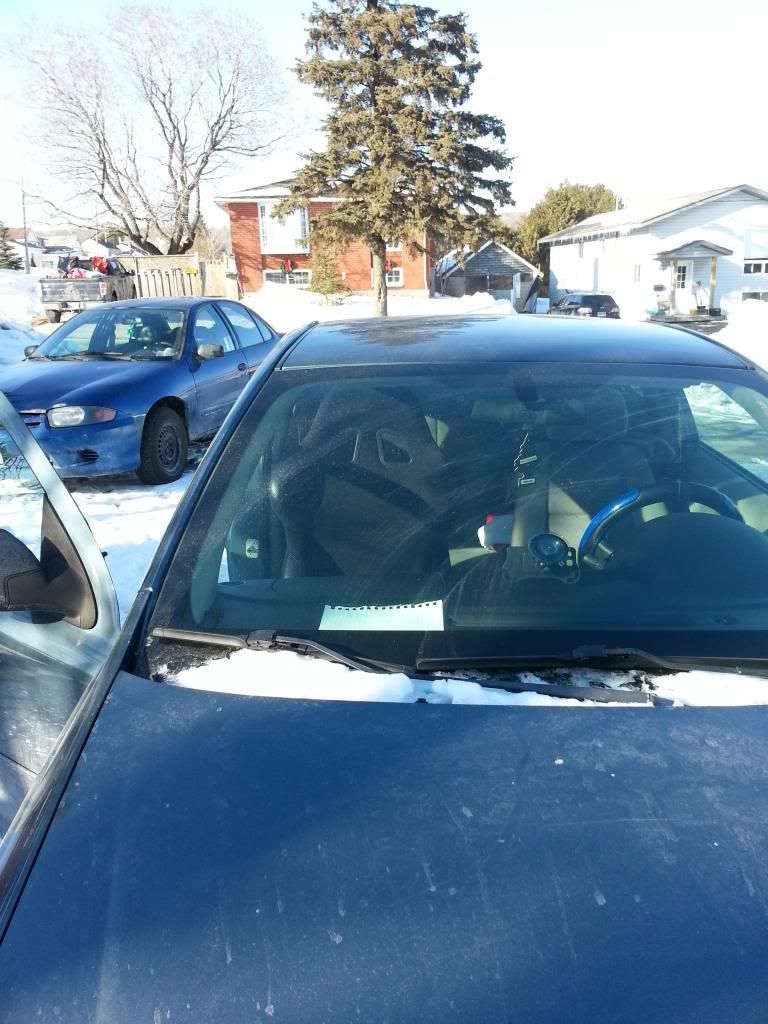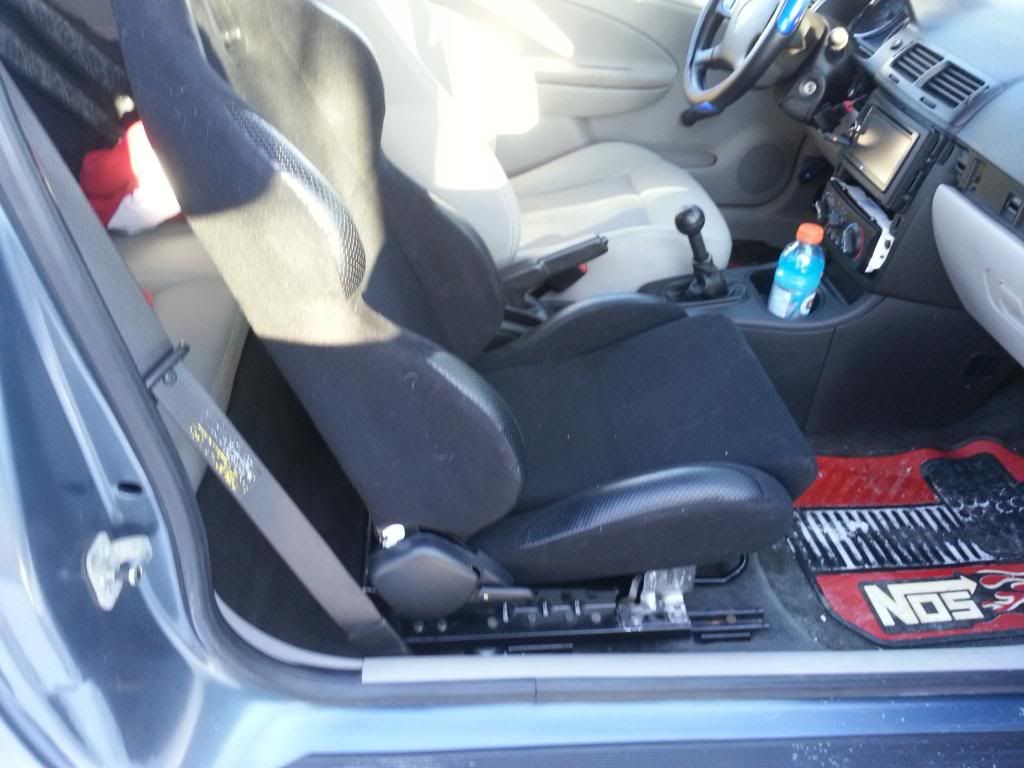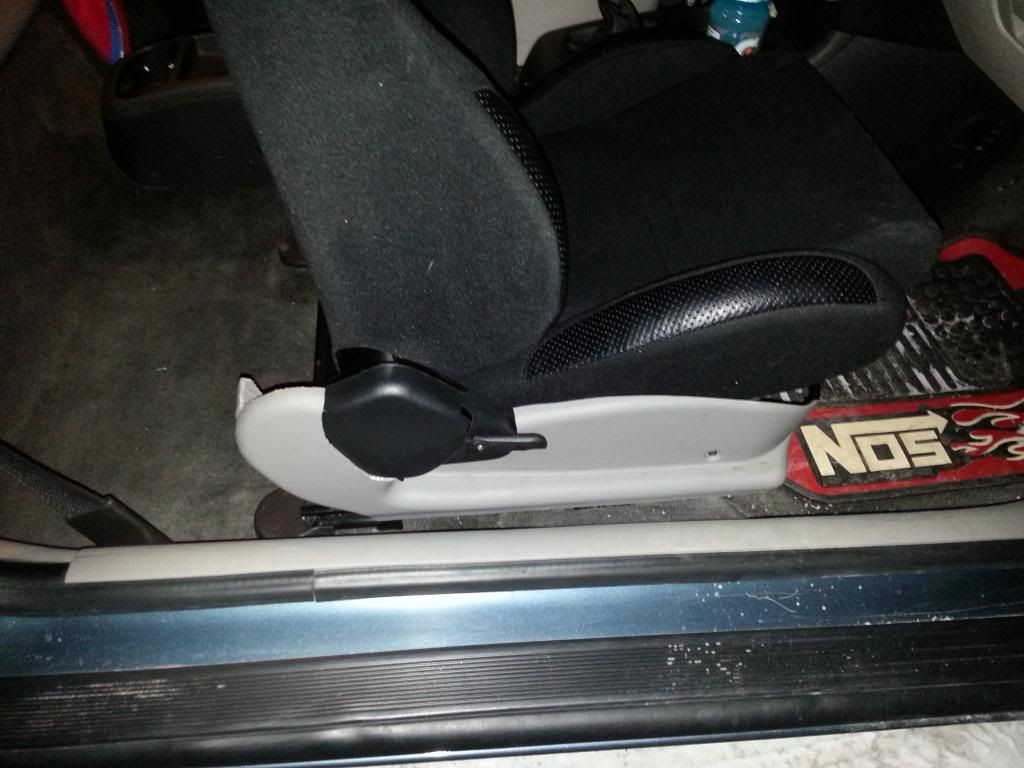 Love the way it turned out and how well it worked! It was like I knew what I was doing haha. But ya cant wait for summer to get the side panels painted and it will definitely look allot cleaner. Used a dremel to cut the side panels and it doesnt look bad at all almost cant tell that it is custom, still unsure about the back of the seat, wheather I should keep the panel that size or trace the black bracket and cut it out. and hell the back can almost even be used as a harness bar haha.
Let me know your thoughts!