First of all i want to point out that i originally followed the instructions of how to do this from another site and the information goes to the credit of 09xfebalt, i have done this twice now and have enough experience to do a write up of this now
Things you need:
-Soldering Iron with smallest tip as possible
-needle nose pliers
-flat headed screw driver
-12 volt LEDS preferably 3mm in what ever color you want it to be (I used blue and got them from LED-switch.com)
-HVAC unit, i recommend acquiring a second one in case something breaks
1st Step : is to remove the trim around the radio and HVAC, i did not take pictures because there is plenty of pictures of how to remove the trim,
2nd Step : remove the HVAC unit which is held in by two 8mm screws and then unplug the three connectors from the back of the unit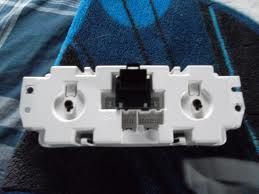 3rd Step : once you have the HVAC unit removed take it to a workplace or in my case the work bench, pull the middle dial out, it comes off with a little force but it does come off, after removing the middle dial then remove the face plate, depending on the year and model it may be silver or black. I have both colors because i have two different HVAC's and was doing two during this lol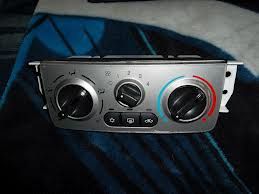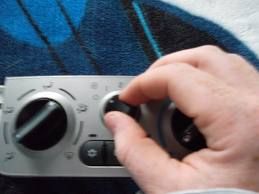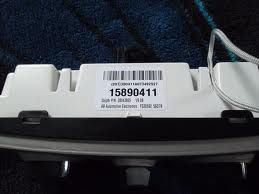 4th Step : after removing the face plate there will be a clear plastic piece resting behind that remove that and you should see the circuit board with the four bulbs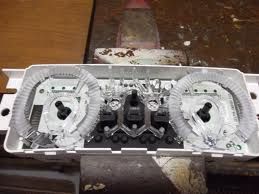 5th Step: Now Shown above is the polarity of the bulbs, if you do not have the correct polarity or match up the positive with the positive of the bulb they wont work. To test the polarity of the led bulbs i used a 9 Volt batter i had sitting around.
Now take your solder and on either side of the stock bulbs there will be the connecting metal to the solder pads, touch the tip to them and gently push the bulb with the solder or while touching the solder to the pad use the needle nose pliers and apply pressure, they come off very easily
6th Step : once the stock bulbs are removed and you have the correct direction of polarity you can take your new led bulbs and using the soldering iron get the solder warm and with the needle nose pliers align the bulb in the right place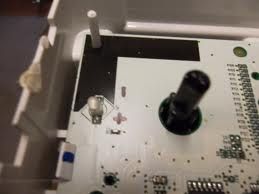 7th step: Repeat step 6 with the three other bulbs
8th Step: before assembling the unit back together, test the new leds by just plugging in the unit and turn the lights on, if they all work then place the clear plastic piece in place and line up your dials and then place the face plate back on
I have already had LED's in my first HVAC unit and when i used blue the red on the hvac control didn't show up so i keep the bulb behind the heater control stock, i then added a led on the left hand side by simply taking two small wires and soldering them into the solder pads of the bulb on the way on the left
You can swap all the bulbs out and then you could behind the red portion of the heater control you can create a filter so that the blue LED lights up the red, i used an orange post it note on another unit and it worked out well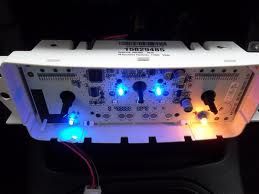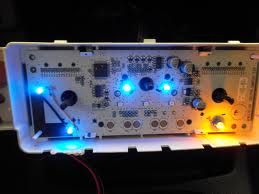 9th Step : Plug everything back in and put back your interior pieces and test your fan control and make sure the HVAC unit works properly and then sit back and enjoy your craftsmanship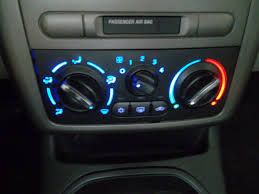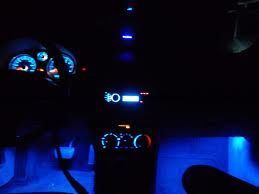 ---------- Post added at 09:08 PM ---------- Previous post was at 09:07 PM ----------
Just put this thread together so there may be corrections in the future, feel free to ask questions and/or give opinions or input