DUN DUN DUH!!!!! It's back, the all important, super cool, OMG I can't believe it's not butter sharpie mod!!!!!!!!!
TOOLS NEEDED:
small socket
sharpie
your hands
a buddy to help (optional)
a stage lighting gel (found at most music stores for about a dollar)
First off my apologies because when the original write up was lost I the size of the socket you need to remove the radio and HVAC. I will try and get some time this weekend to pull everything apart see what size that is again. No guarantees though.
Step One:
You are going to have to remove the trim panels that surround the cluster. There is a specific order to this because some of them overlap. In picture one you can see that you have to pull down on the underside of the dash to get that piece off and then you have to remove the panel where the DIC controls are.
If you are going to change the colors of the DIC controls this is a good time to do that. Pictured here is the tap you need to very gently pry back to remove the panel from the harness. It can be stubborn.
Before we get ahead of our self coloring the buttons here is the location and order of the other two trim pieces you will have to remove in order to remove the radio. As with the other panels, they are stubborn. Pull straight out if at all possible to keep from bending the clips. The long piece over the glove box will come out easier if you have a friend pulling on one side and you on the other.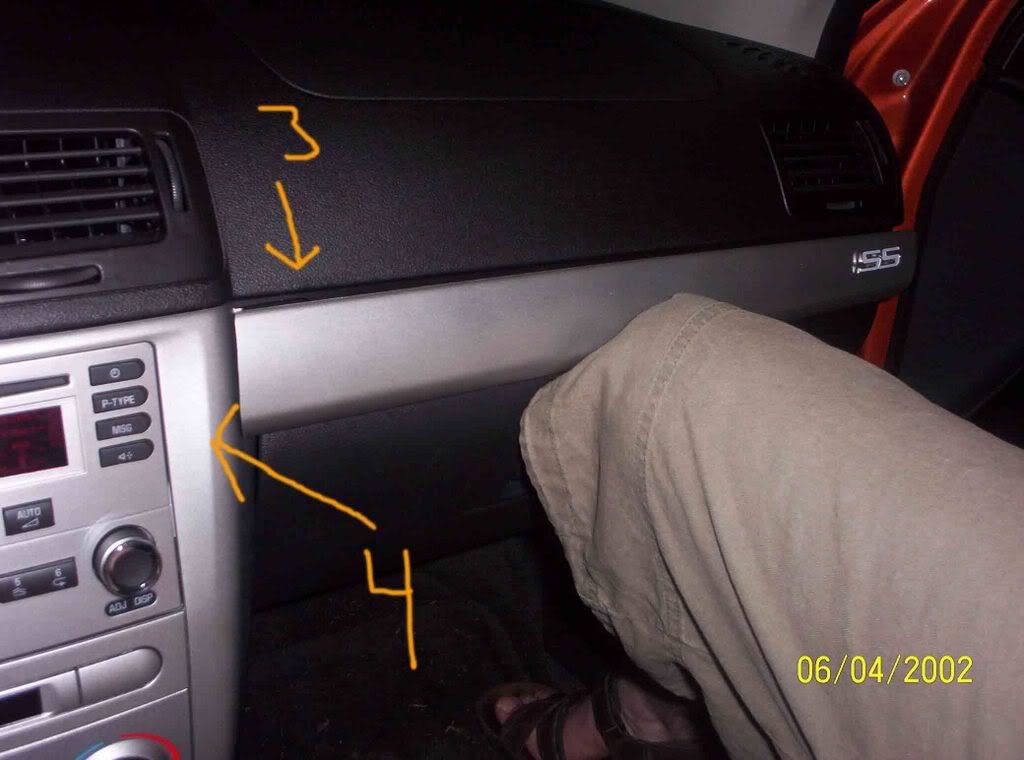 The next step is to remove the radio. With the trim panels removed you can easily see the hex screws that hold it in place. They are easily removed with a socket.
With the radio out simply unplug the harness from the back.
The last part that needs removed is the face of the radio. There are four tabs (two on the top, two on the bottom) that you can pry up with your hands or a screw driver to remove it.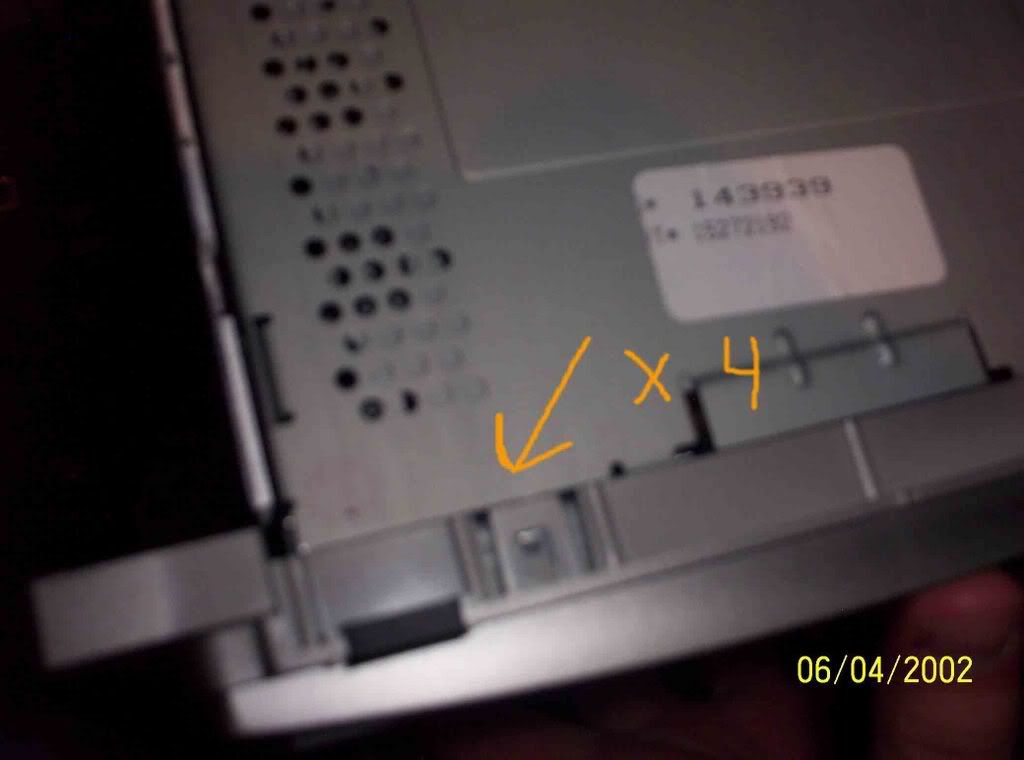 The last part is to remove the circuit board from the radio. It is removed by removing these small hex screws. You will need either a REALLY small socket which I didn't have or some needle nose pliers. BE CAREFUL, if you scratch the board you may ruin the radio.
This concludes the breakdown portion of the DIY. In the next post we will start coloring. Get your sharpies out!