Discussion Starter
•
#1
•
Ok, this is my 1st how to so go easy on me.:bigsmile:
Sorry about the lighting in the pics, this was all done in my garage, which has horrible lighting.
If you mess up, it is neither my fault or yourcobalt.com's. But even if you do, the problem is most likely fixable.
First off, you need to get access to the gear indicators.
1)Pull the E-brake up so you can 2) remove the trim piece under neath it
3)on the shift lever, pull the chrome piece down and, using a hex wrench,4) remove the small bolt thats holding the top piece on and pull the 2 pieces off.
5)now remove the trim around the indicators
6)there are 4 small tabs you need to pry back with a flat screwdriver in order to remove the piece covering the letters.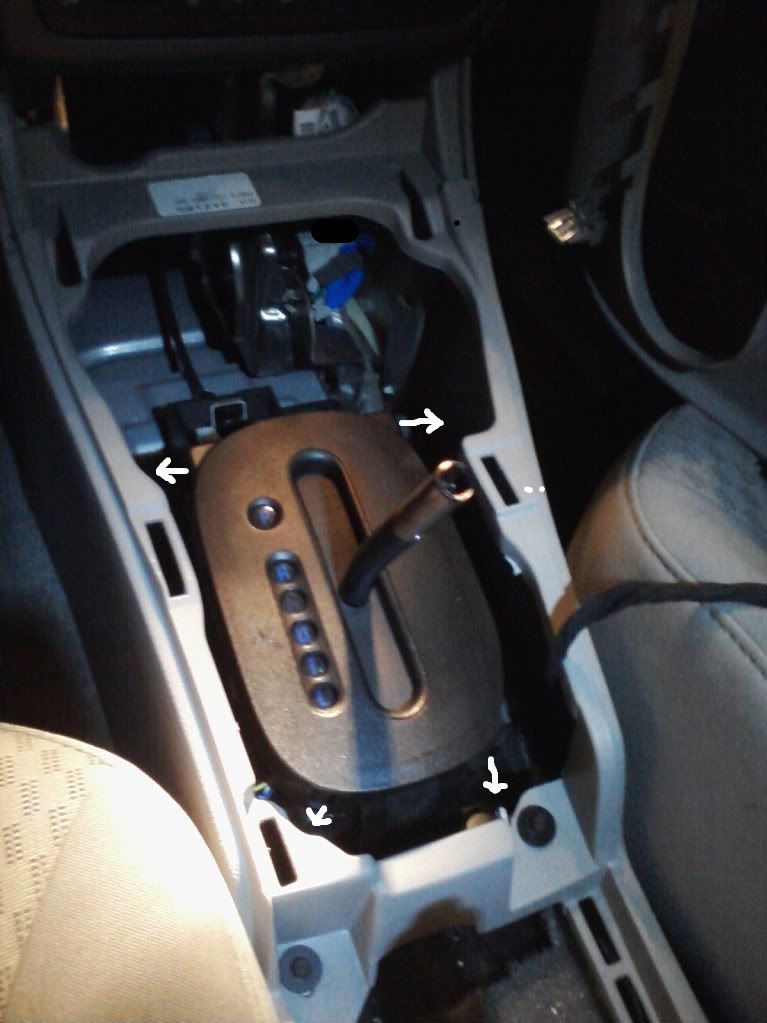 7)Once that's removed you can take out the little plastic piece with the letters on it.
8)Then you can grab your favorite color sharpie and color the back of the letters. The 1st time I did this i colored it too dark and couldnt really see the blue during the day so I took 600 grit sandpaper and sanded off the sharpie and redid it lighter.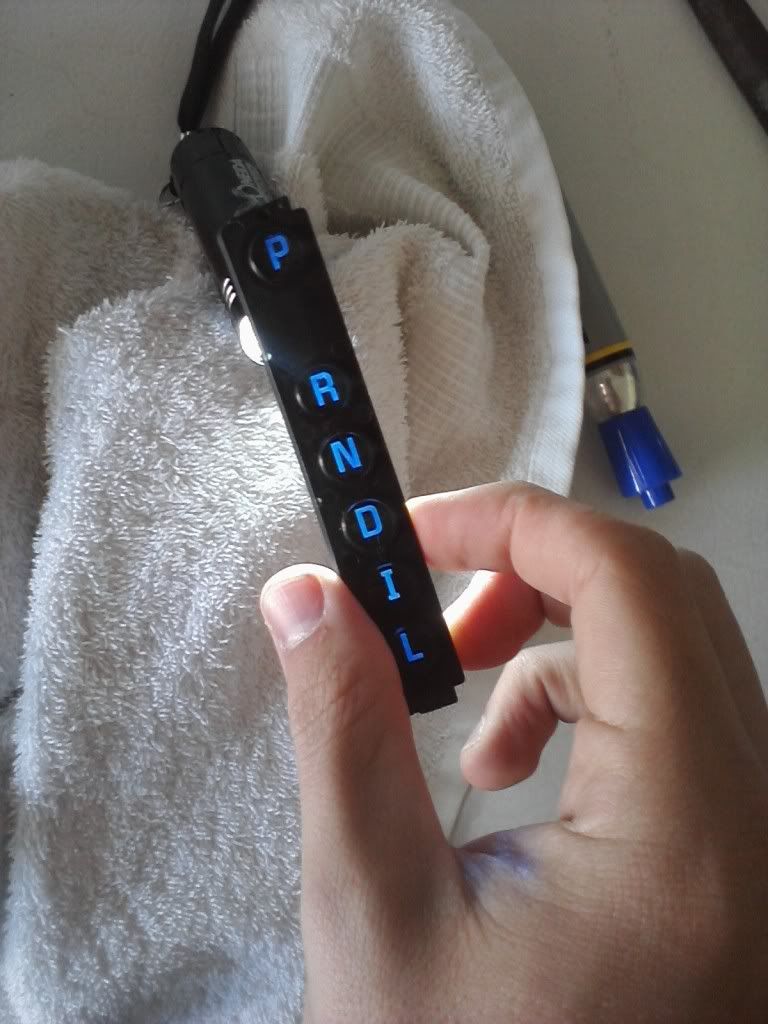 (OPTONAL)
9)Another thing I did to get more of a blue color at night was,
I took apart the white piece that was under the letters and you'll find that it's used to spread out the light from the little bulb thats in the housing. I just colored all the clear parts on that piece blue and it seems to make a lil difference. Sorry, forgot to take a pic of that.
Reverce the order to reasemble everything and you should be good to go!
Let me know if you have any problems, if I missed a step, or if anything is unclear and i will do my best to help!
I will also post a pic or 2 of what mine looks like at night later.