Ok guys so this was my spring break project...had to work this week so I made the best of it and finally powdercoated my wheels!
The first thing you have to do it select a color you want, our company uses only Cardinal Paint products so I browsed the catalog for a color I liked. I settled on 80% Gloss black (PN: P008-BK06) because it is easier to clean than a matte or semi gloss finish.
Cardinal Industrial Finishes: Products
Next go find some tires, I bought 4 BF Goodrich G-Force sport tires in 205/50/15. Good grip, wear, and low price.
After you've got the powder and the new tires, put the car up on jackstands and pull the wheels to get the old tires removed from the wheels.
Now to get the paint off the wheels you will need to blast them in an abrasive cabinet. I used our companies Clemco Industries BNP-65 cabinet and some 80 grit Aluminum Oxide to take the paint off.
You need to use a blast gun with a rubber air jet because a steel one will be destroyed in less than 30 operational hours by the Al Oxide. Something like this is a good setup. We modified the ceramic tip to put out more volume.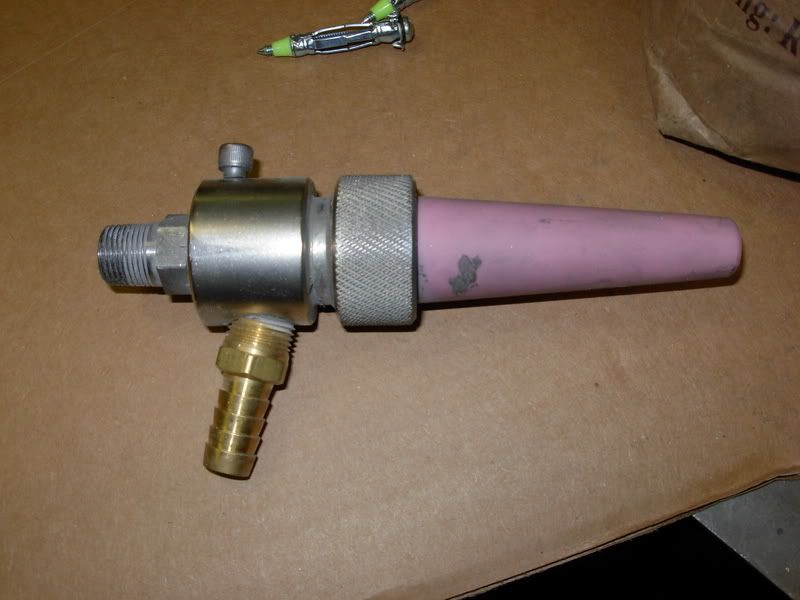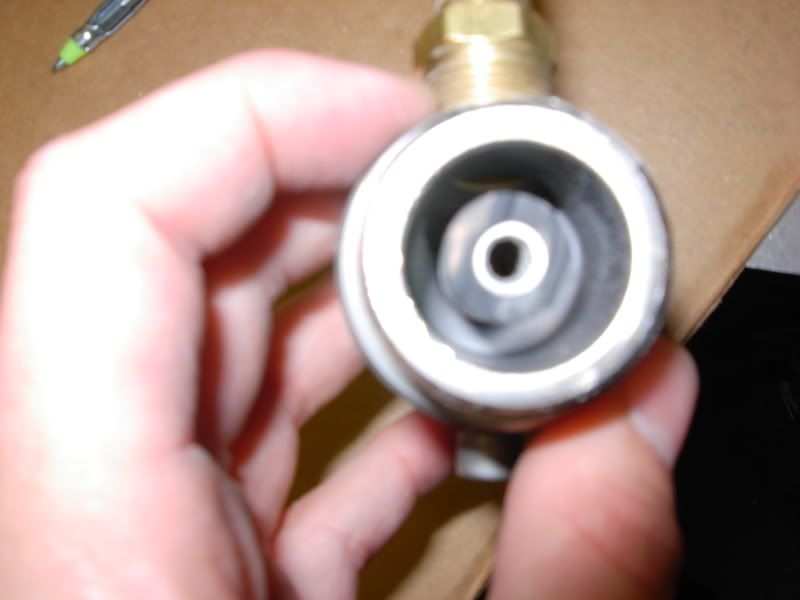 I mixed about 50/50 Al Oxide with regular glass bead the first passes. Use smooth even strokes and hold the gun at a 45 degree angle about 8 inches from the wheel. Be careful because the Aluminum Oxide will tear up the wheel fast if you're not careful. Next you want to drain the hopper in the back of the cabinet and blow it out with compressed air to get all the Al Oxide out. I used straight glass bead after that to get a smooth even finish on all of the wheel surfaces.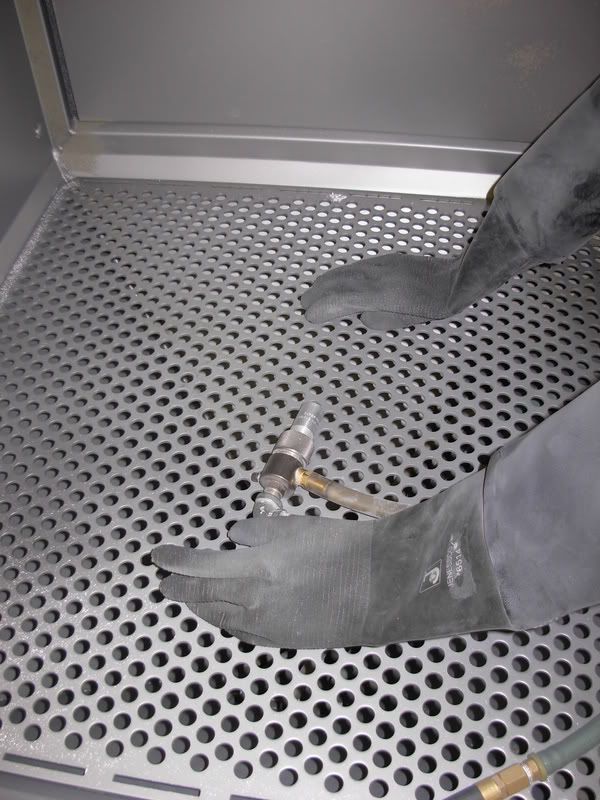 Next, the wheels were sent out to a coating vendor who did the pre powdercoat prep and applied the powder. They were cleaned with solvent first and then baked to burn off any oil or residue in an oven like this.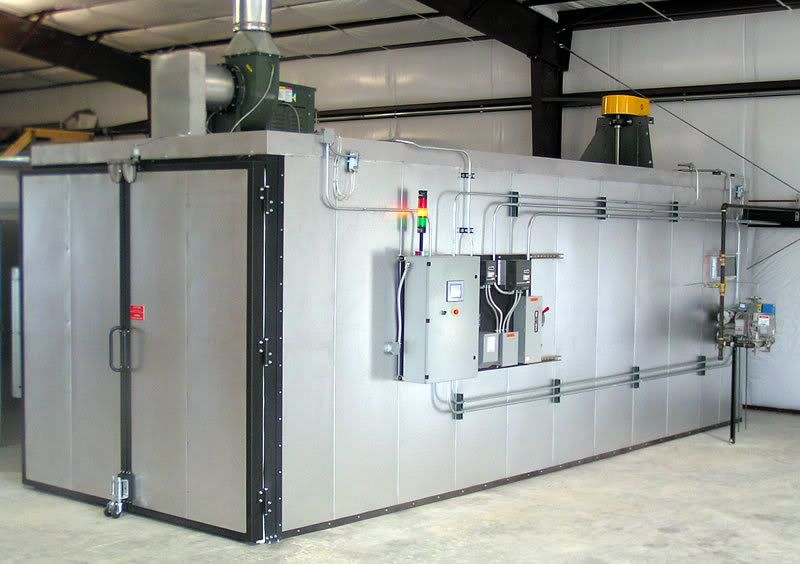 After they leave the pre coating oven they are charged negative while the spray gun is positive causing the powder to stick to the wheel and form an even and smooth surface. They were then baked in the same oven for 20 minutes at 450-500 degrees and allowed to cool afterwards.
Take the wheels back to the tire shop and have the new tires mounted and get everything balanced. Bolt them to the car and enjoy your new wheels!
Big thanks to everyone at Proto Paint, Dave at Temple Associates, and Esteban at Tobar.