Discussion Starter
•
#1
•
Well I removed my side trim today and actually took pictures so I figured Id do up a How To guide for all you ladies and gents. I do see that blackbalts posted one, last year, and the thread is locked
Figured Id post mine as I did it a bit differently.
BEFORE:
AFTER: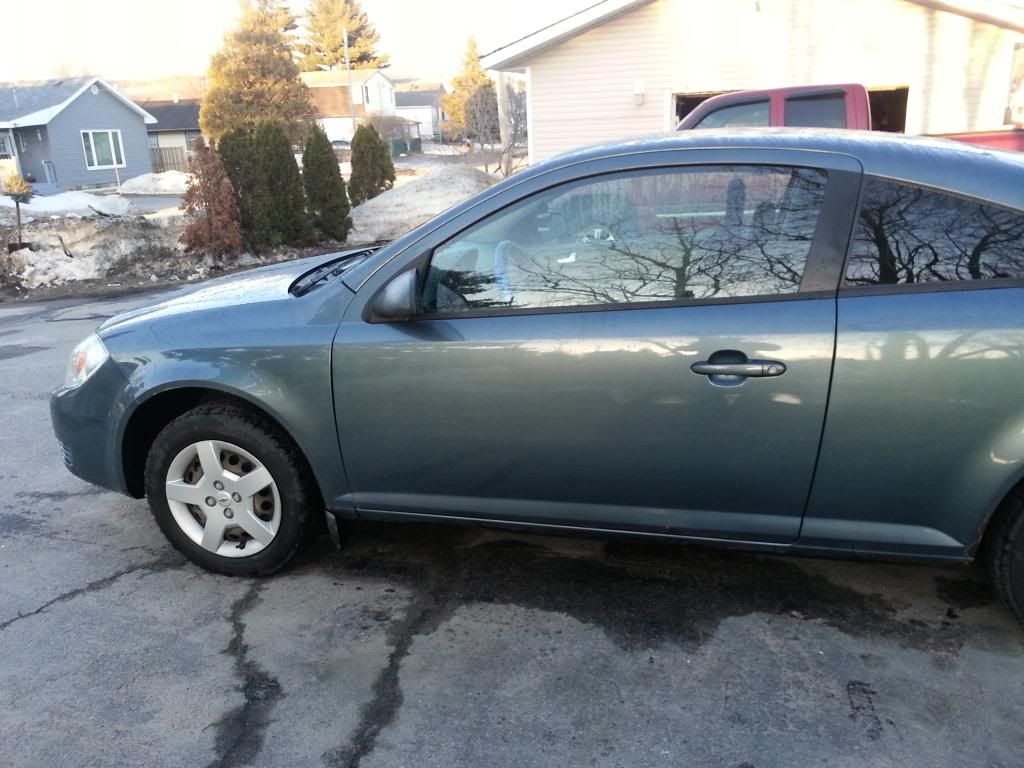 Note:
Now this task while it is easy does take some time, MAKE SURE to spend the time to remove ALL the residue from the adhesive, I spent about 40 minutes time just rubbing goo gone to remove any trace of adhesive and marks. If you do it half assed it will look bad.
What you will Need
- Fish Line
- Heat Gun
- Soapy Water
- Half a bottle of Goo Gone
- 2 Rags
Lets get started!
First thing you want to do is start at one of the sides and go back and forth with the heat gun, make sure not to put the heat gun to close to the car otherwise you will mark the paint. You only have to heat up the first 3-5 inches, do this for about 30 seconds, then grab a piece of fishline (DONT use dental floss as it brakes to easily and will get stuck) And use it as a saw to cut the adhesive and remove a good 5-7 inches of the mold.
Once you have used the FISH LINE to cut 5-7 inches of the adhesive you can then lift the trim and pull it from the adhesive as shown in the picture.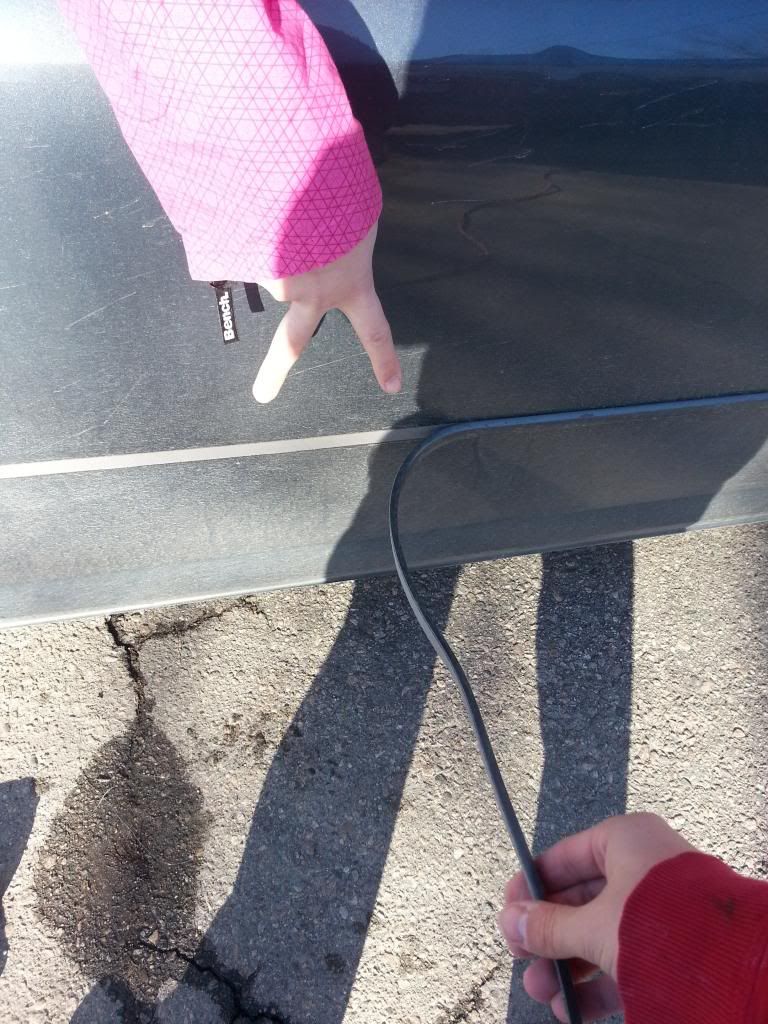 Now you will be left with a big strip of adhesive, this is the part that kind of sucks! But dont worry you will master and conquer this! With the heat gun heat up 5-7 inches of the adhesive, this will make it easier to remove it, now once you have heated up the strip for about 20-50 seconds, start at the edge and roll the adhesive off using your fingers, ( I recommend NOT using a blade as you risk cutting or scratching your paint) Once you have removed 5-7 inches and find that its hard to peel, just repeat heating another 5-7 inches and continue on, You will then have the most part of the adhesive off! You will have something like this.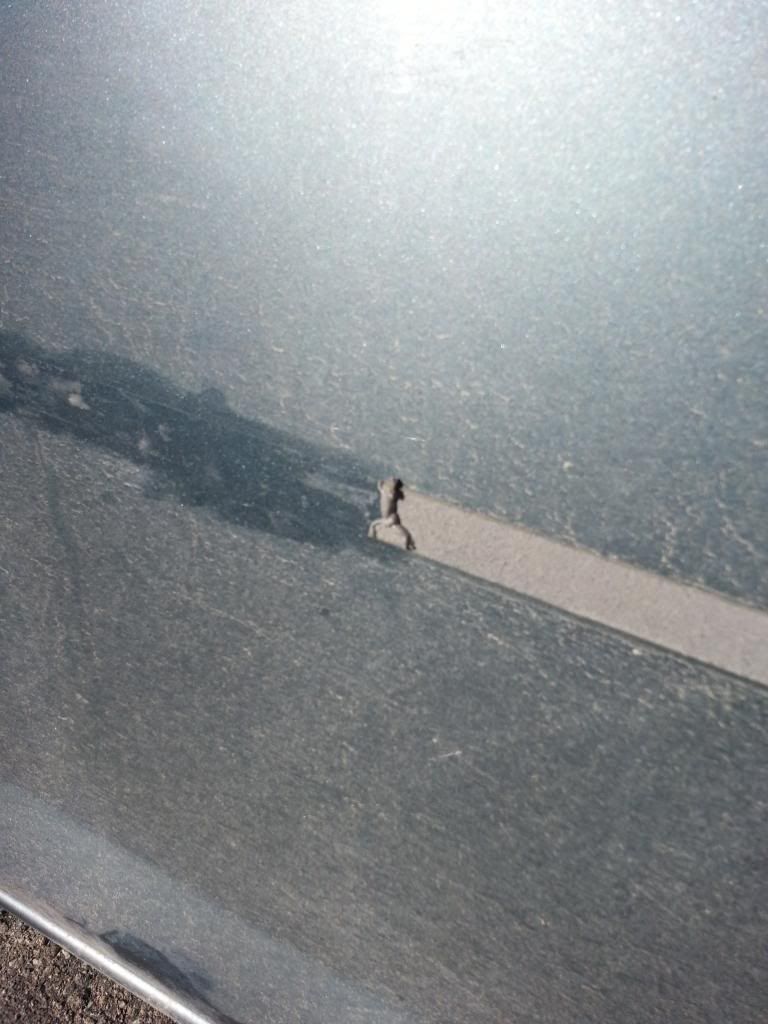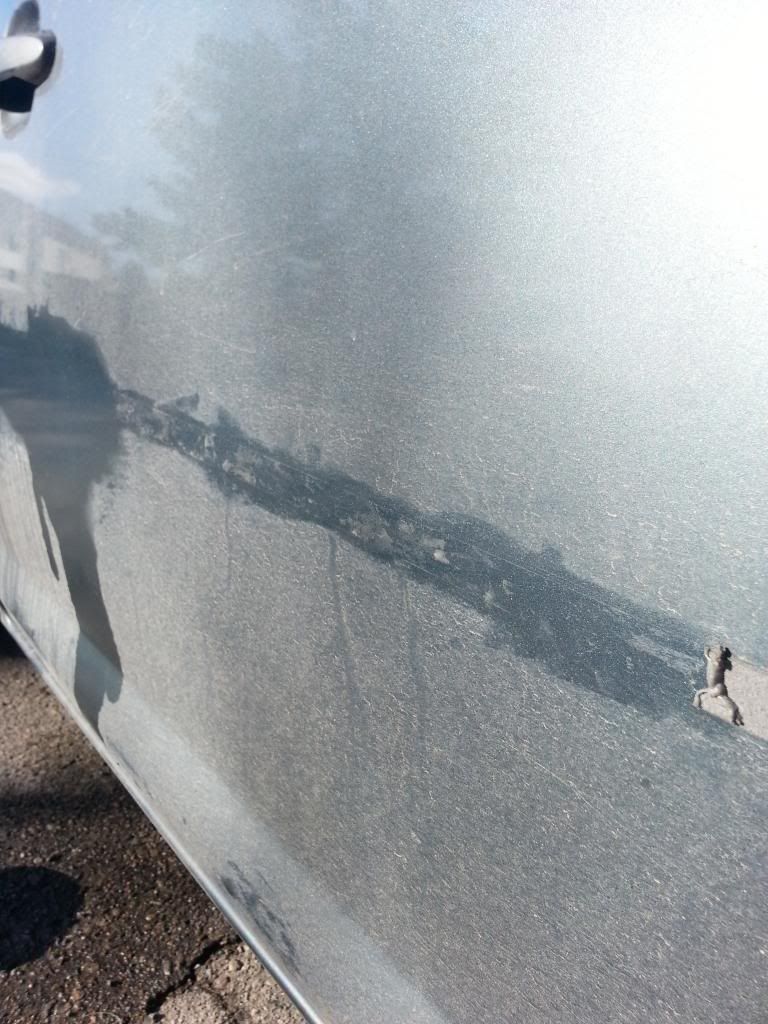 GOOD JOB! where almost there! Now what you will want to do (IF your car is as dirty as mine) Is grab the soapy water and wash off all the dirt surrounding your trim. This will make it so that you arent scratching your paint by rubbing the dirt into your car.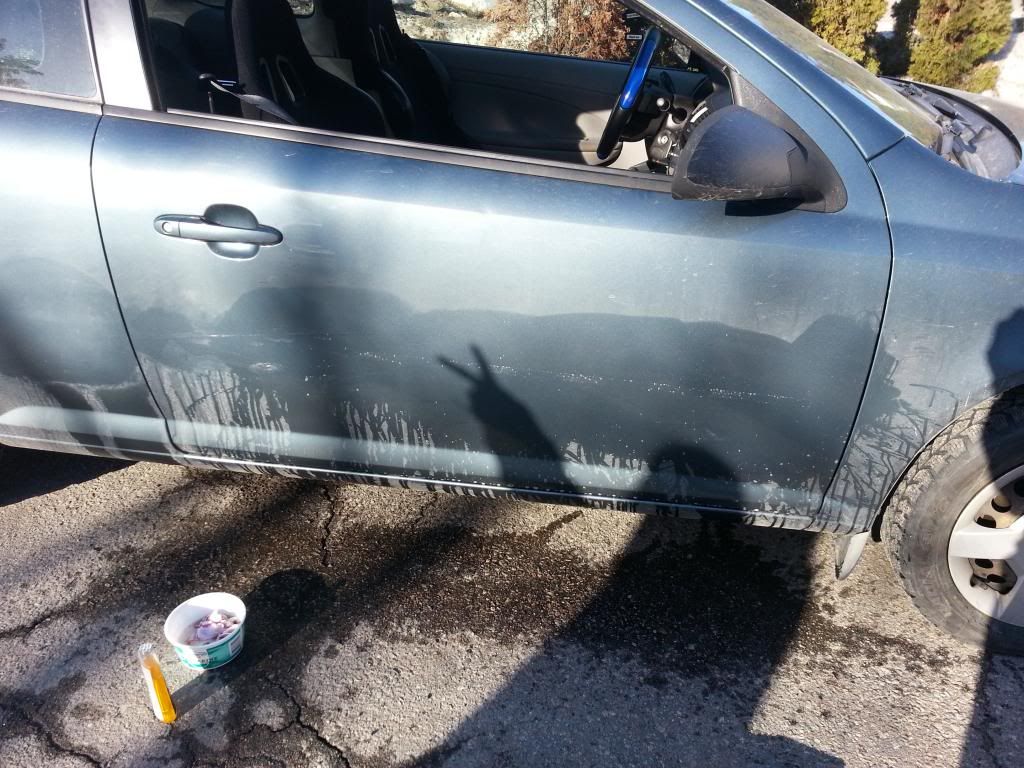 Right on it almost looks like its gone! Now w just got to get the shit that didnt want to go away the first time! This is where the goo gone and patience comes in! With a NEW rag poor some goo gone onto it and mr myagy that shit onto your car to remove the leftover gunk, you will know when it is all gone as you wax on wax off you will feel that there is none left. This does take
time and patience so just take your time and make sure you get it all! And thats it repeat to the other side and your golden! Then takerr to a carwash and wash err all up!
ALSO YOU WILL BE COMING OUT OF THIS WITH BLISTERS ON YOUR FINGERS! AFTER THE FIRST SIDE I COULD BARELY FEEL MY FINGER, BUT NO SACRIFICE NO VICTORY!

ENJOY