Discussion Starter
•
#1
•
This is how you remove your taillights out of your Cobalt Coupe.
It is really easy just pay attention to the pics.
Tools required:
Socket set
10mm socket
Inner Taillights
Step 1) If you have the trunk liner you have to remove that. Just pull down gently and the push clips should pop out. (you'll see what I mean once you see them) If you don't have the trunk liner move to Step 2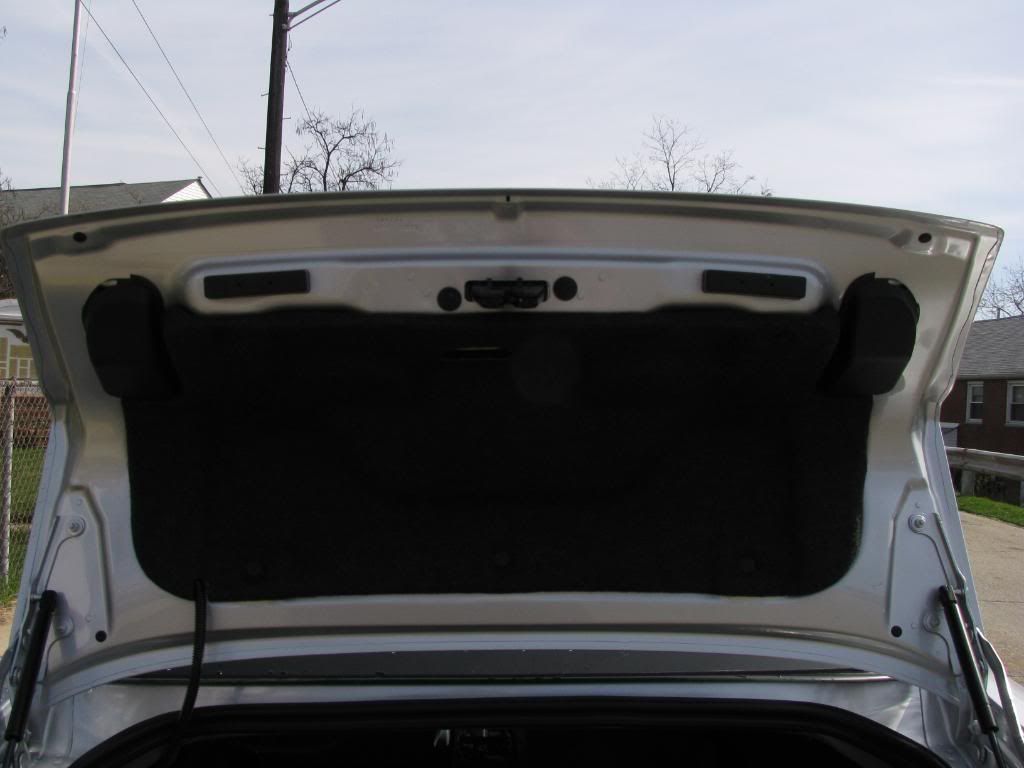 Step 2) Remove the Plastic Covers over the inner lights. Just use your fingers and carefully push downwards towards the top and they will pop right out.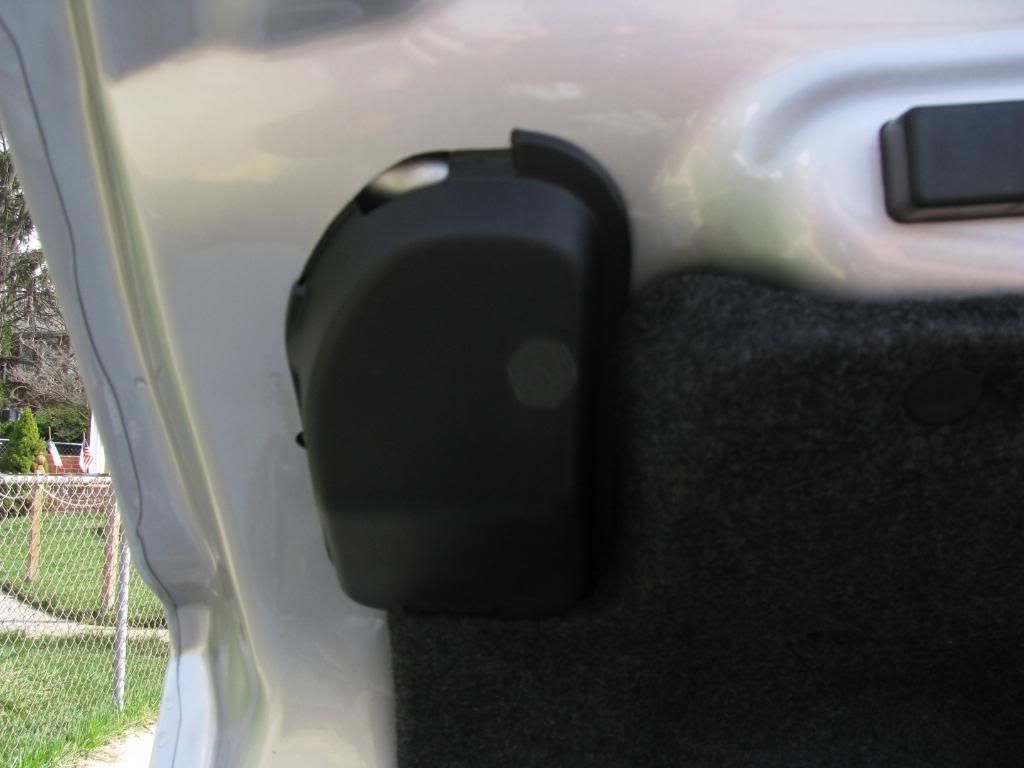 Once you have the cover off, you can now remove the light itself. Just take your 10mm socket and remove the 2 bolts. Unclip the plug and then press the plastic clips inwards and push the light out.
Outers Taillights:
Step 3)
To remove the outer taillights simply start by removing the net holder nut by just unscrewing it.
Once you have that nut removed just pull the carpet out of the way and twist the bulb out of its socket and put it to the side.
Then remove the 2 10mm bolts and slide the light out.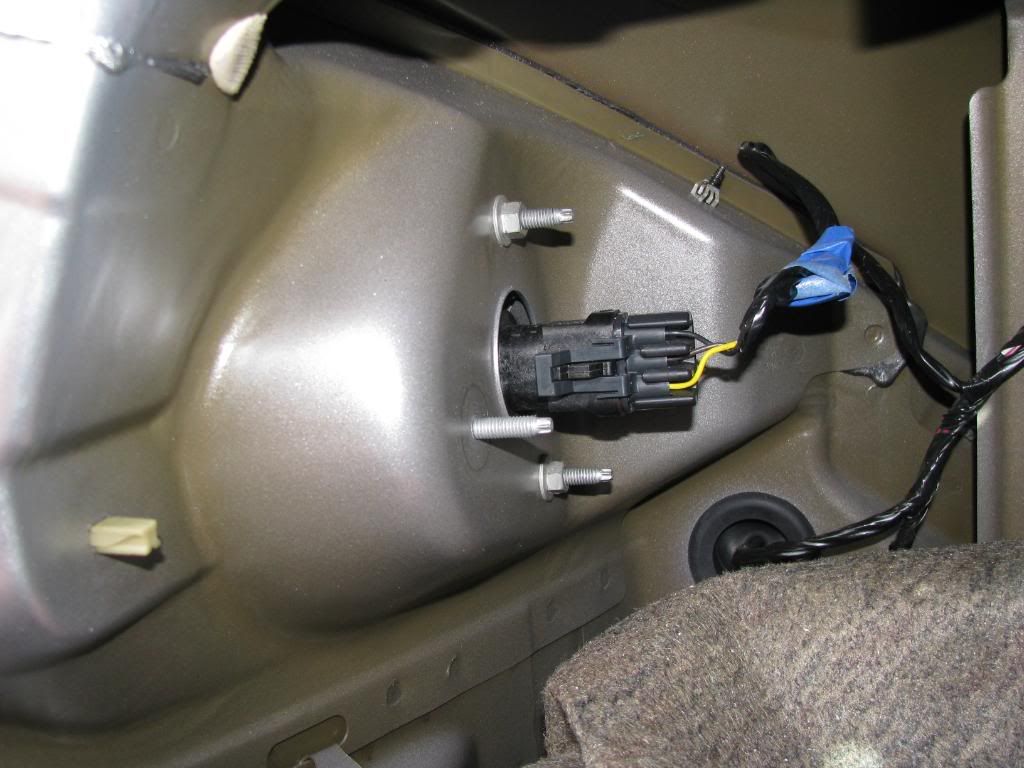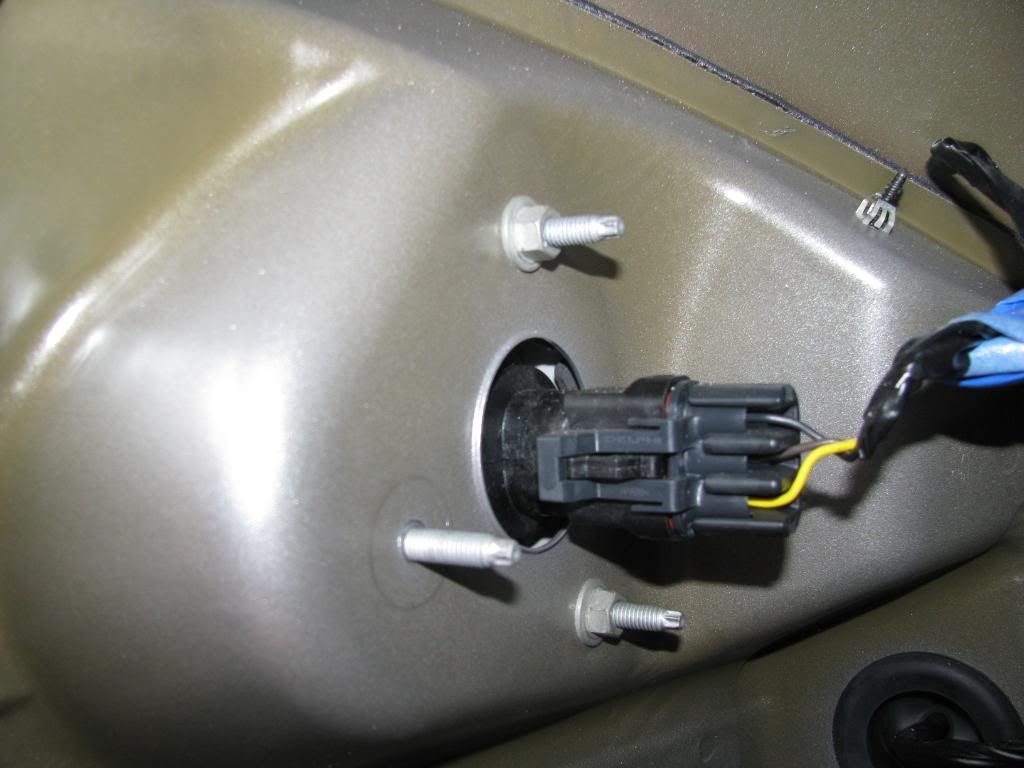 Third Brake Light:
Step 4:
To remove the third brake light simply remove the 2 - 10mm bolts on both sides of the light, and then unplug the light.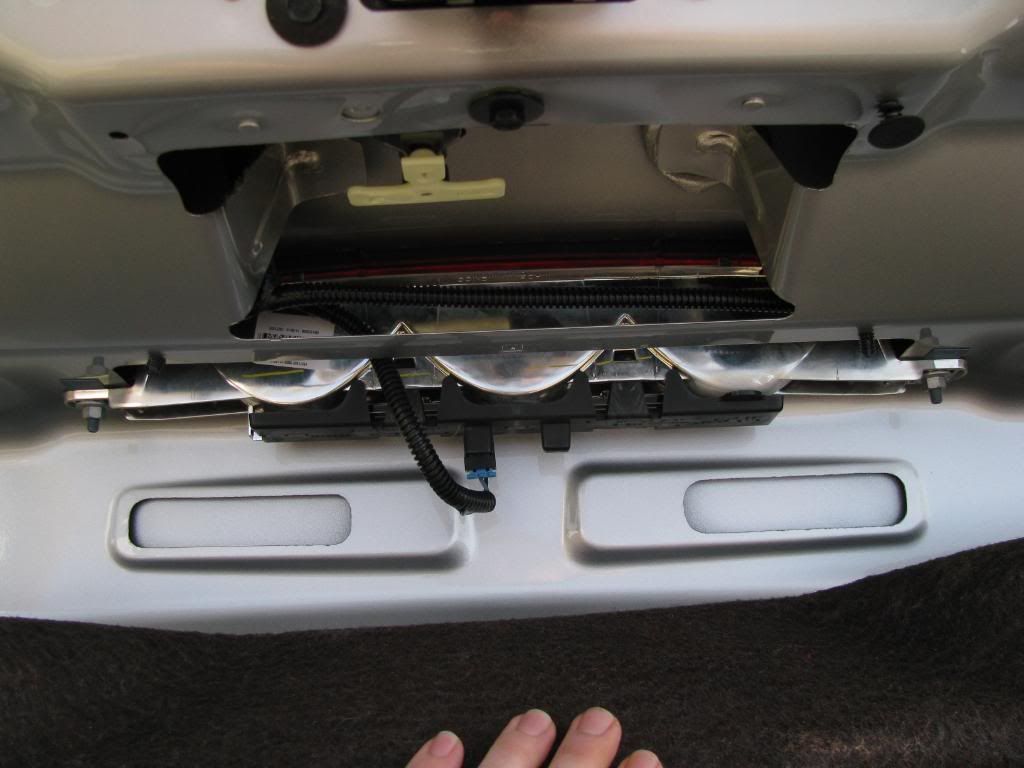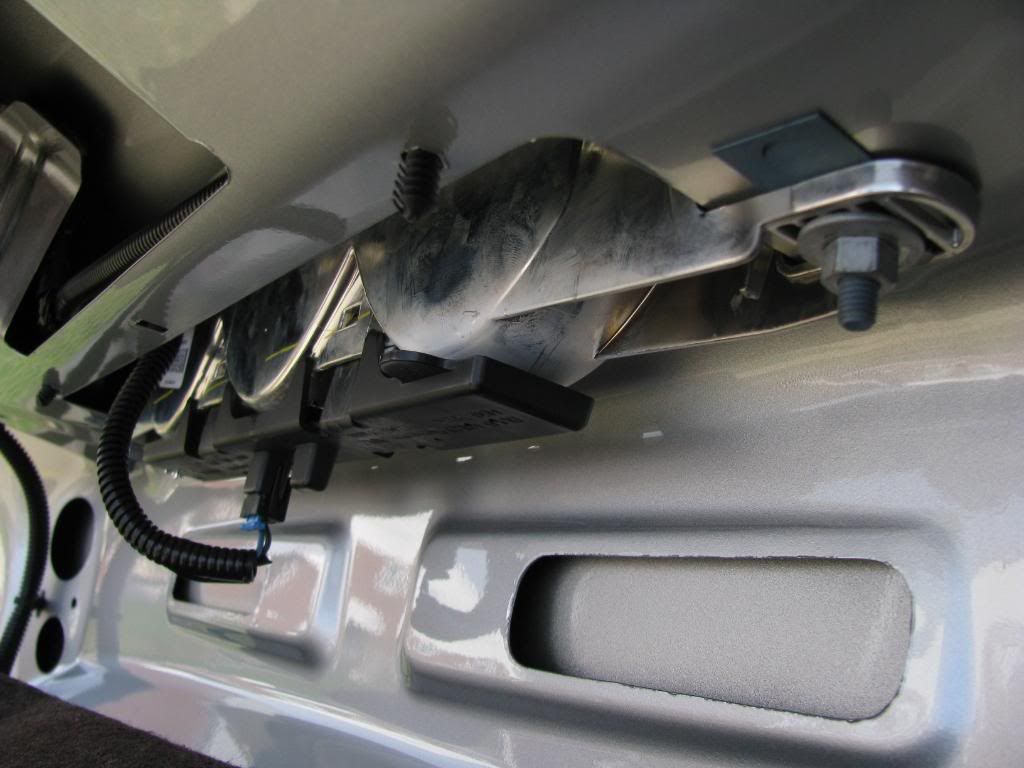 Then look on both side right next the the bolt studs. There are little plastic tabs that you will push inwards and pull down at the same time and the light will come right out.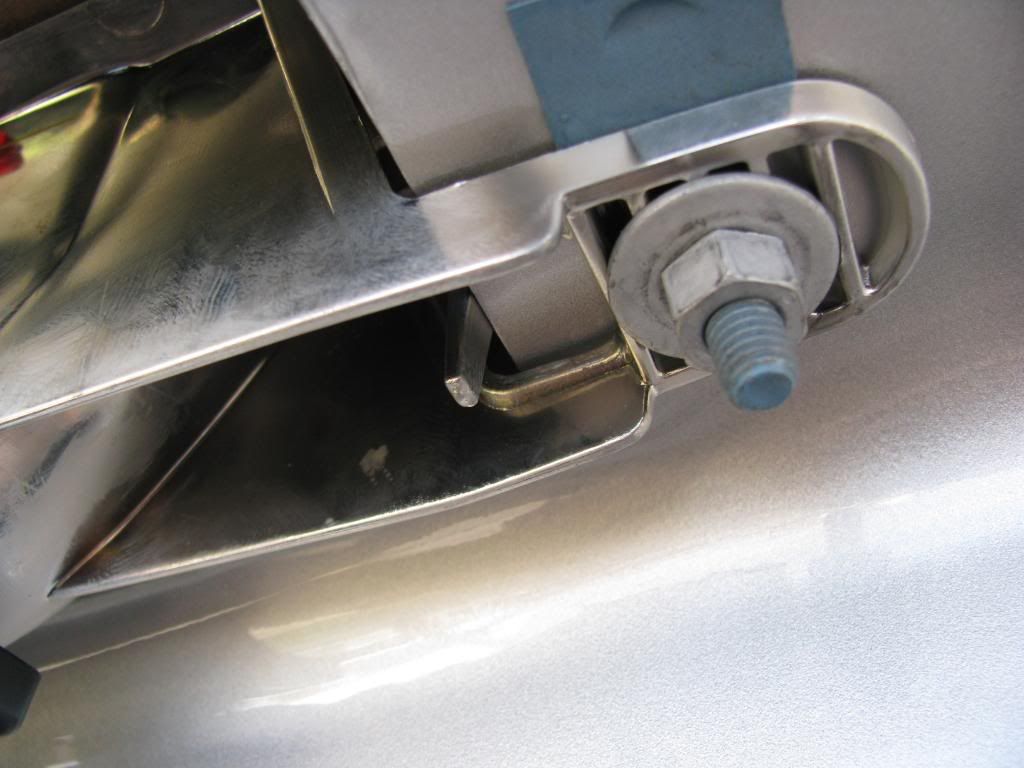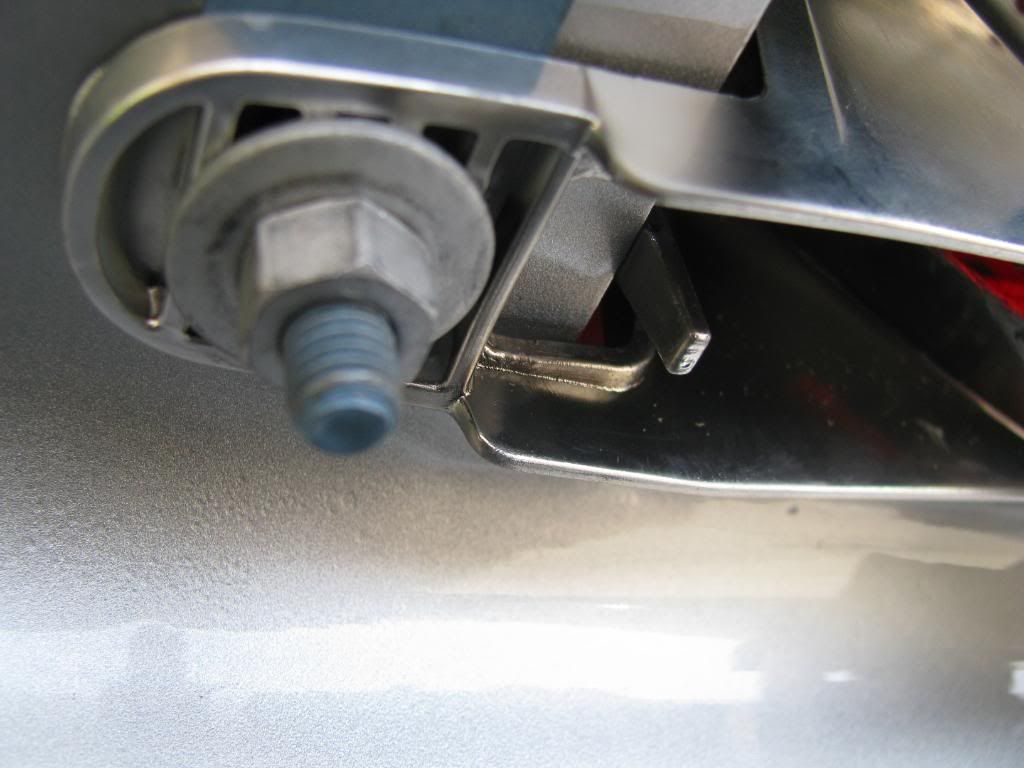 There ya go, it's that simple.