How to replace your stock lower control arms with either stock replacement or FE5 Lower control arms. Mine just got the Powell Spherical bushings and poly connector bushings put in.
Step 1: Jack the vehicle up (making sure ebrake is on) and support with jackstands. I use the support beam running across the front of your vehicle behind the radiator so they are not in your way.
Step 2: Remove both front wheels from the vehicle, you will end up with this.
Step 3: Begin by unbolting your ball joint from the knuckle. This is one bolt with a nut on the other side under the knuckle. You may need to seperate the two with a crow bar.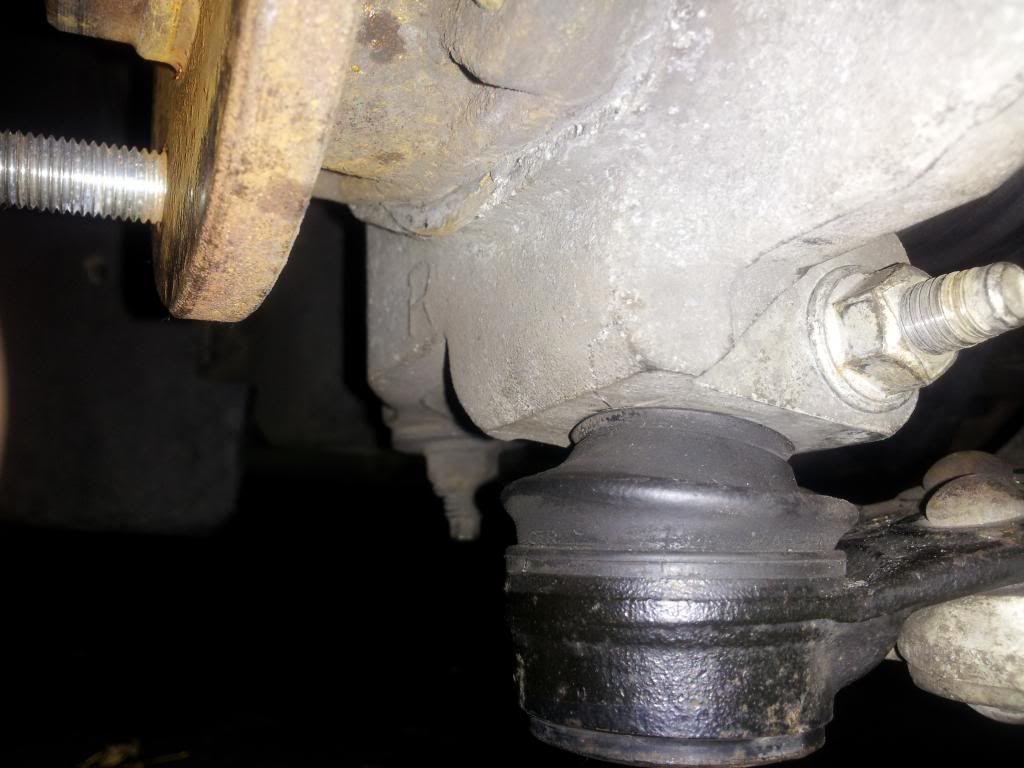 Step 4: Remove the VERY long bolt from the control arm craddle.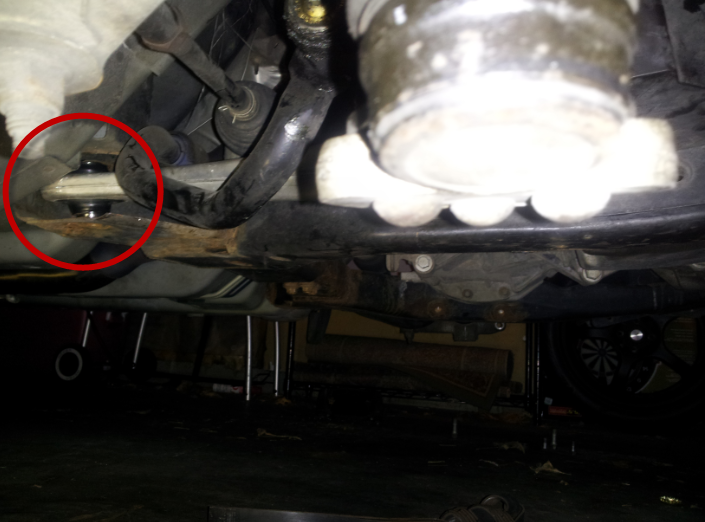 Step 5: Remove the two remaining bolts holding the arm in place.
Now you will be able to replace either the bushings or the entire control arm.
To replace the control arm reverse the above steps, torque specs are below.
Ball joint to knuckle
First Pass
50 N·m
Reverse Nut 3/4 turn
37 lb ft
Reverse Nut 3/4 turn
•Second Pass
50 N·m + 30°
37 lb ft + 30°
Control Arm to Front Frame Bolts
55 N·m
41 lb ft
Control Arm to Rear Frame Bolts
100 N·m + 180°
74 lb ft + 180°
Torque specs pulled from...
http://www.yourcobalt.com/forums/install-guides-diy/19543-torque-specs-fluid-capacities.html
*Yourcobalt.com is not liable for any accidents or mistakes that occur because you did not follow this how to correctly.