I decided that since I'm getting rims I want to make my brakes look better. So today I just did the rear drums. I will get around to doing the front calipers later on.
First I sand blasted the drums
then I plugged/taped off the holes and applied powder
and here is the finished product after baking the powder. It is actually black chrome color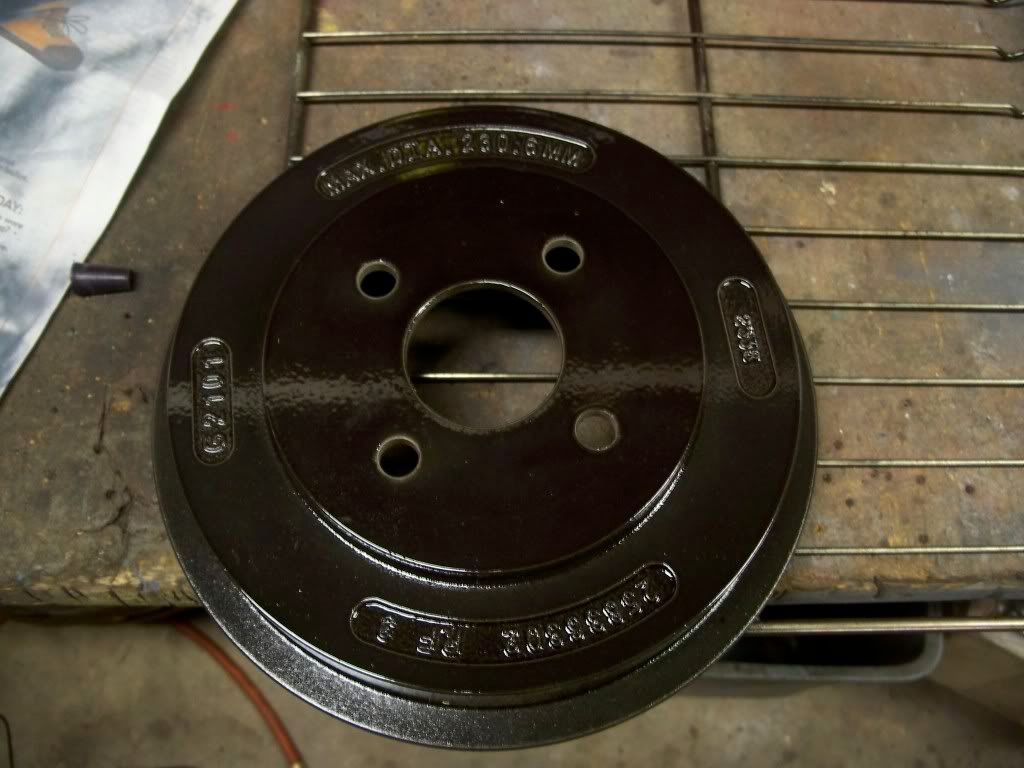 ---------- Post added at 11:58 PM ---------- Previous post was at 11:55 PM ----------
I will update the thread after I do the calipers and actually have the new rims on
new pics..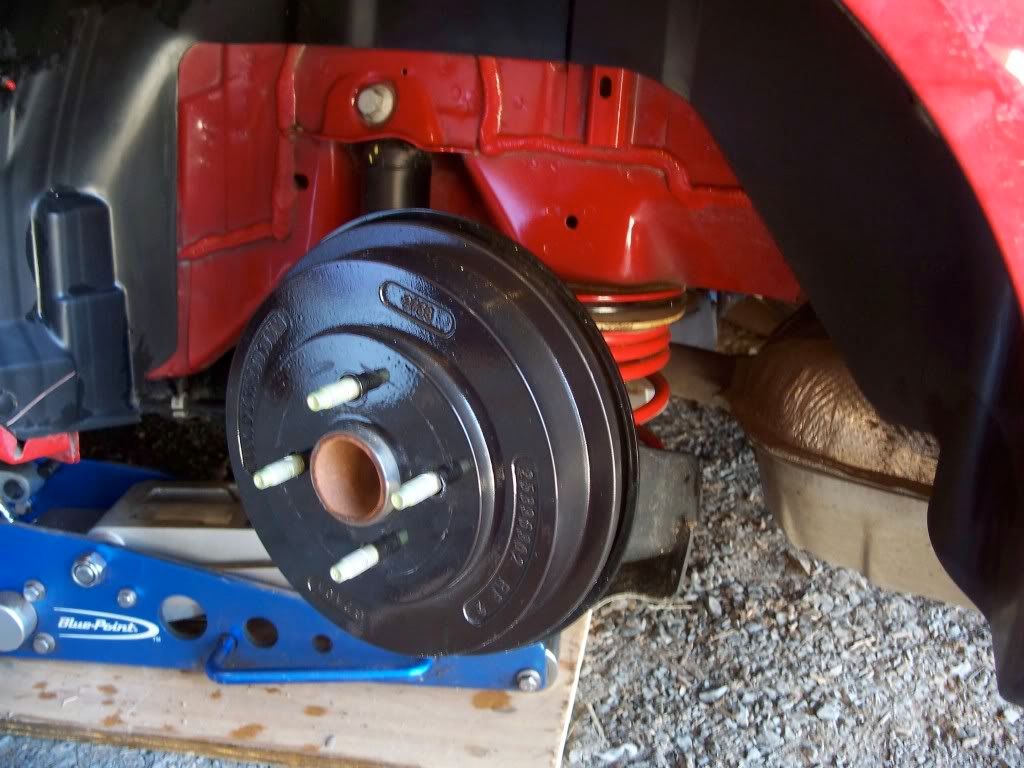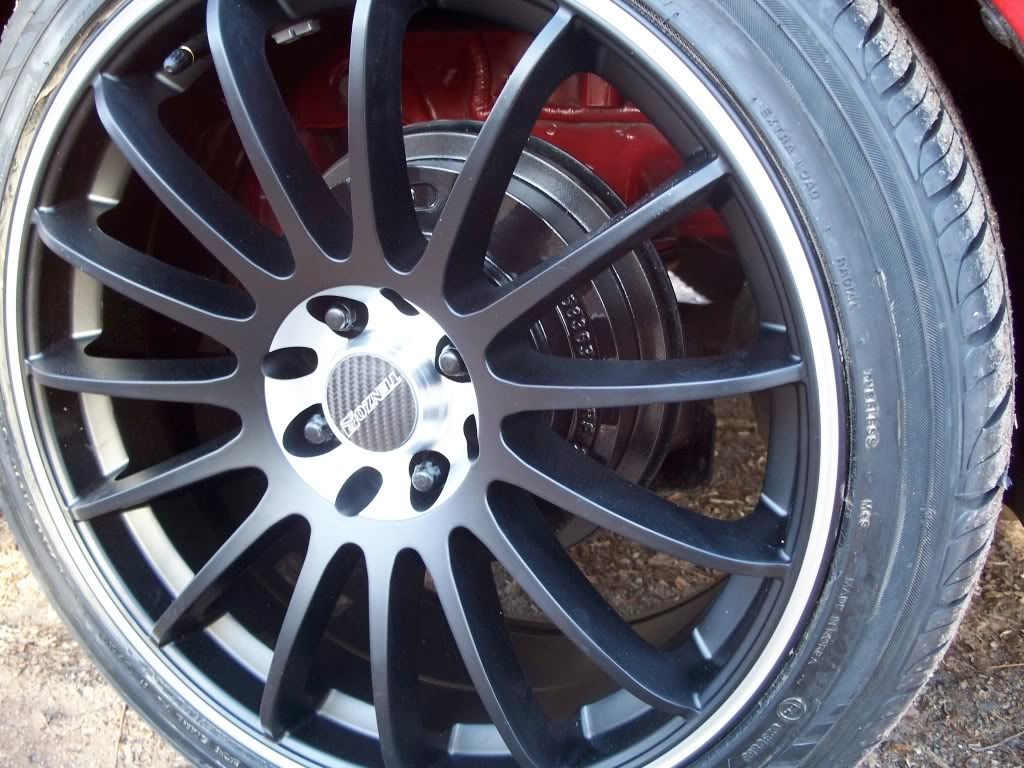 Update
results after metallic clear top coat...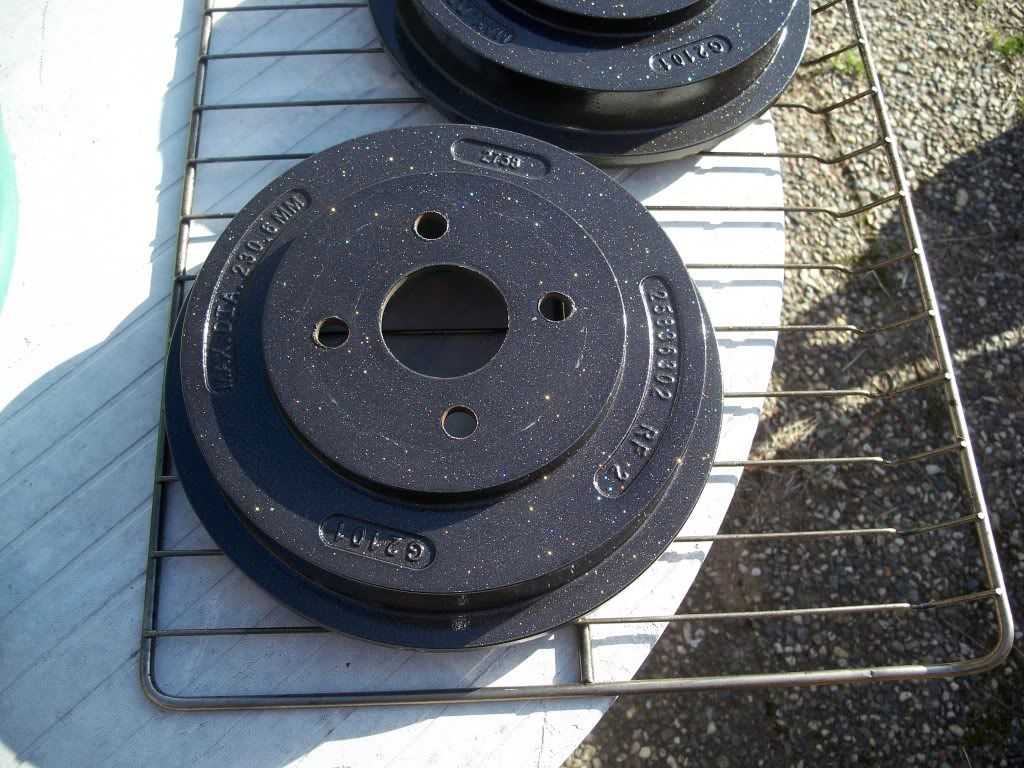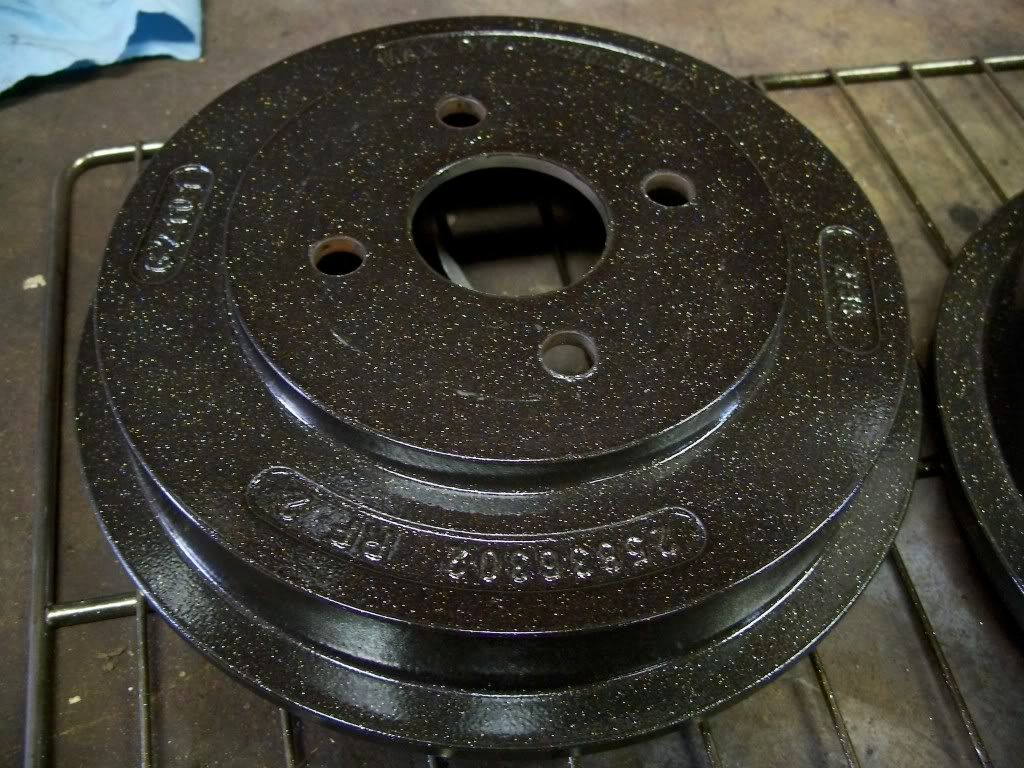 Updated 5/12/10