Discussion Starter
•
#1
•
Well, I have gotten a lot of compliments and questions about how I painted the plastic trim on my steering wheel, so I decided to do a how to for the removal of them. For those that don't know what I am talking about, here is a pic.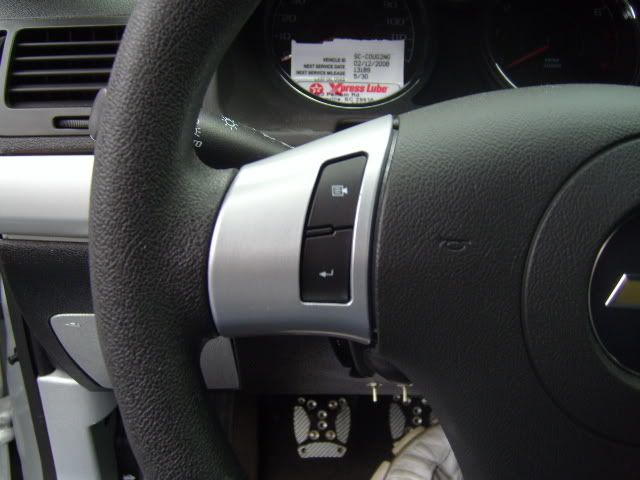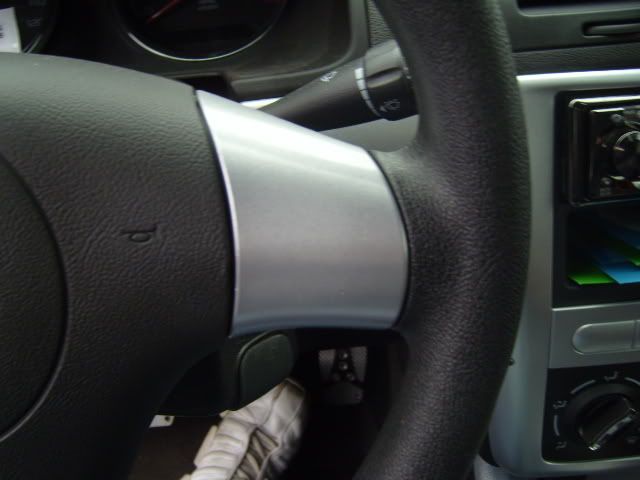 Okay, so in order to do this, all you are going to need to remove the trimis a small flathead screwdriver and a T20 torx driver. If you look on the sides of the steering wheel, you will notice a small hole on each side. Like this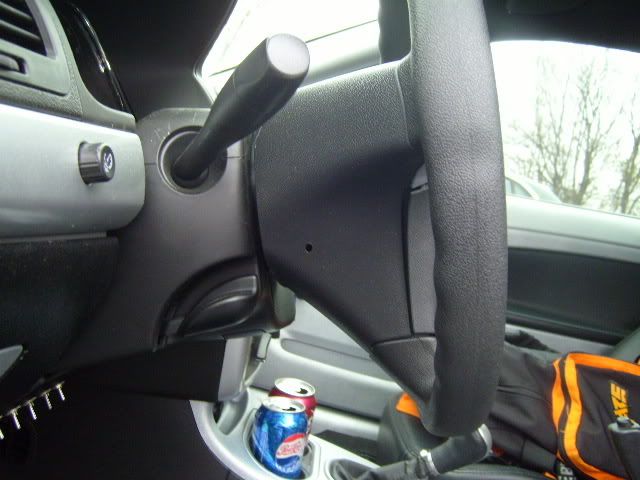 If you look closely inside the hole, you can see a small metal rod that passes directly behind it. I wasn't able to get a pic tho cause it is hard to see with the camera. If you look tho, you will be able to see it. Take the small flathead screwdriver and stick it through the hole and press in on the metal rod. When you do this, the airbag cover will pop loose on that side. Like this
Next, go to the hole on the other side of the steering wheel and do the same thing. The airbag cover will then pop loose completely. Like this
After the airbag cover is loose, just move it up and out of the way. There is no need to disconnect it to take the trim pieces off.