UPDATE!!!
car is running, insured and all that now and drivable! go me lol and my dad for helping me spend 2700$ to get it back to somewhat good shape. Gotta find out why my directionals do not work, why my first to fan settings do not work for heater and a/c, get the a/c working and a new intake as the stock tub has a hole temperarely fixed with Duct tape hahaha. Pics of the new shoes on page 3. I am happy though.
Well not a biggy or anything for you peeps but my head to my cavalier came in. Its a stock piece, going on the 2.2low. Getting closer to it being done. Still go a ways to go and little money but hey, one thing at a time.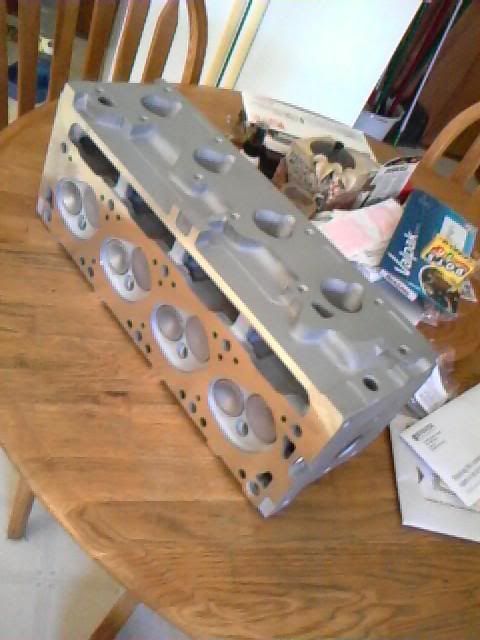 And yes, a real motorhead has car parts on their kitchen table. The kitchen reeks of manlyness
.