Discussion Starter
·
#1
·
performance wise my car is still bone stock...i know...i fail lol but i promise i am saving up for stuff!!! all i have for now is appearance mods...
exterior wise:
coupe lowrise to replace the "plank" that came from the factory
black painted headlights
painted front and rear bowties
re-badged "cobalt" onto the rear bowtie, moved "LS" to bottom left corner
hacked stock antenna in half
vent visors
red mirror caps to replace the flat black caps the car came with
tints of course. front windows were done but after 4 tickets for it i had it removed...*sad*
i think thats it?
interior wise:
car came with an all gray interior. at one point i painted some things black to break up the gray then this summer got tired of trying to keep it clean so i tore everything out and painted it. now the interior is black and red minus the carpet and top of dash [inc. steering wheel] i'll fix that stuff one day!
also have a set of 10" subs and amp, which are also black and red lol i promise they came that way...
future mods:
rims! [black of course]
ss springs for a bit of a drop
ss body kit [wishful thinking lol]
two-tone paint job [next spring by uncle]
performance stuff!!!
anyway onto the pics...
the day i brought it home...
interior before i went insane on it...
interior slightly changed up...
current interior...white dots = rain...
**rear deck was recovered in black vinyl and the seats came from a pontiac g5***
exterior pics...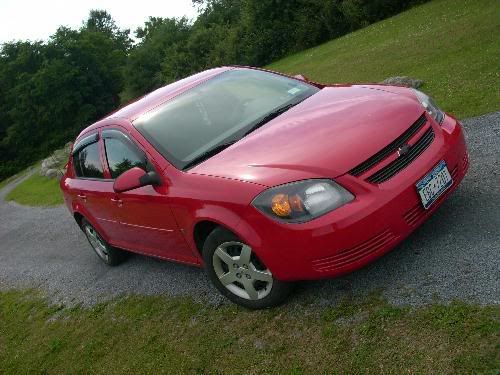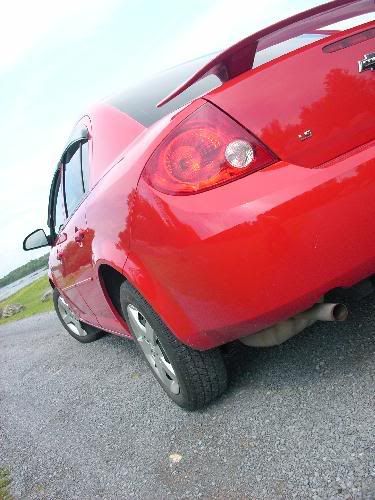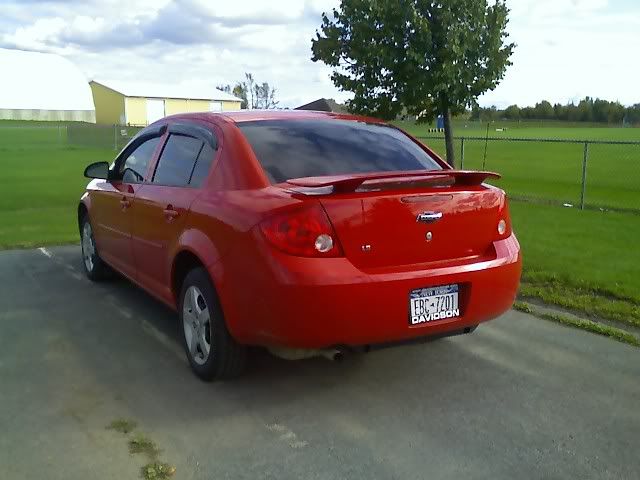 repping northern new york
thats all for now :bigsmile: