Ok, some of you know that I recently started (and finished now) my build on my 2006 Mitsubishi Evolution MR/Se. So now I get to get on with the pics. So here we go for ya, hope you are able to follow along easily..
Here is what I started with the day I started my build:
Here is a shot of the Engine bay:
Stock turbo running SD (Speed density (aka NO MAF (Mass Air Flow) Sensor):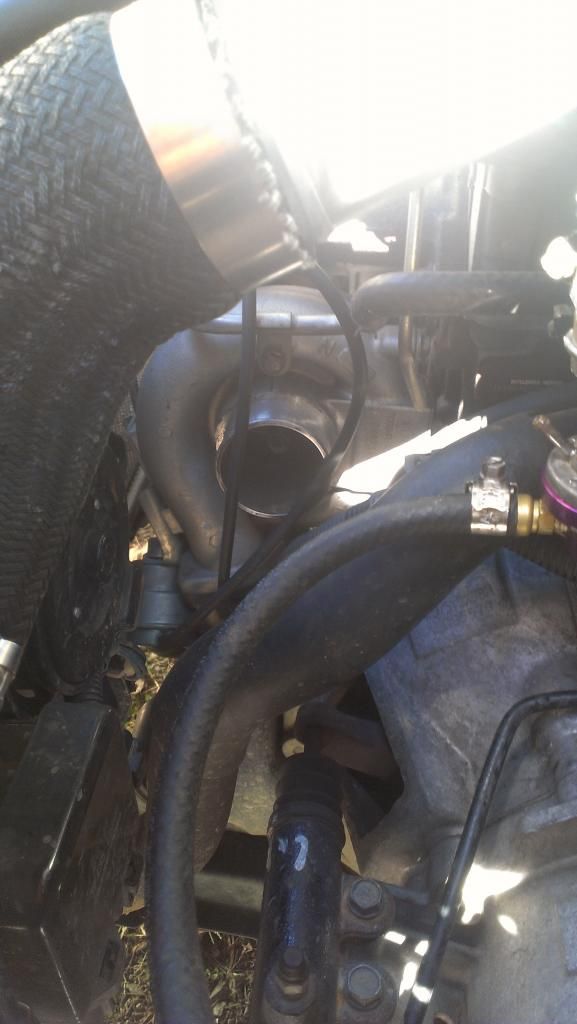 Greddy Type S BOV: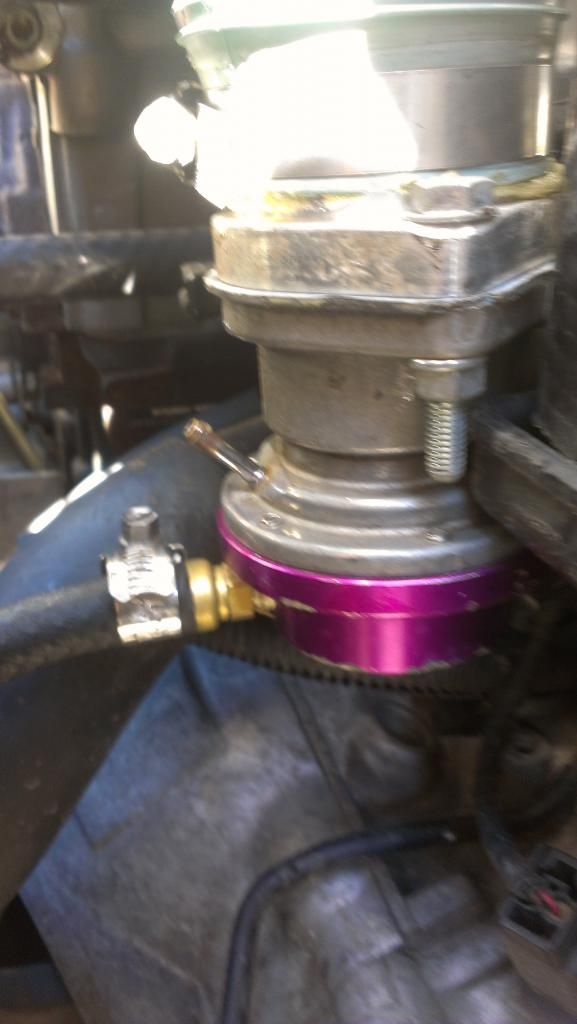 Now for all the parts that were ordered, shipped, received and ready to be installed.
Garrett GT3586R Turbo (yes that is a zippo in there to show size comparison)
GSC S2 274 MiVEC Cams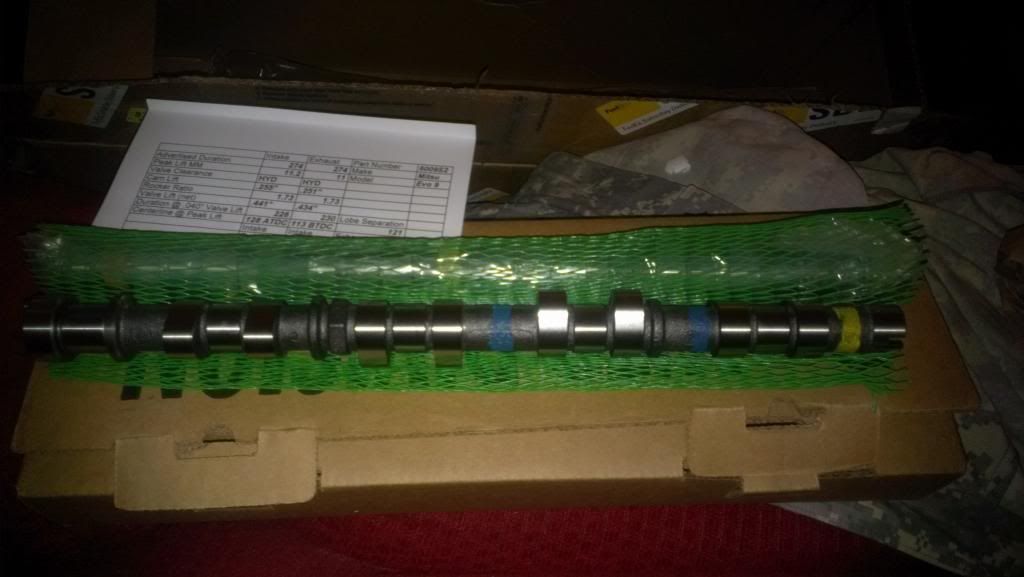 Cam Spec Sheet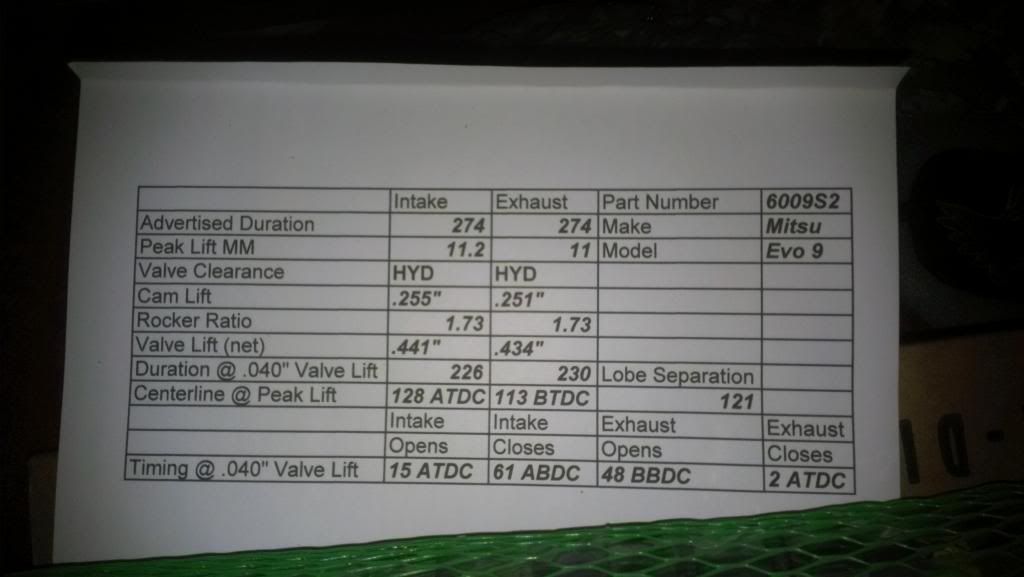 FIC 1650cc Injectors (good for both 93 octane and e85)
ARP Headstuds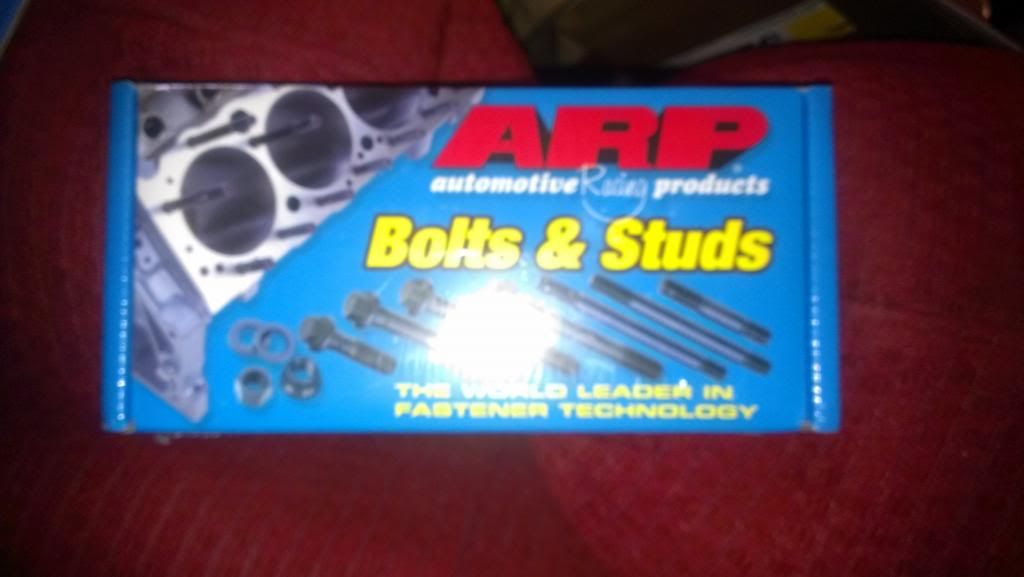 ARP Rod Studs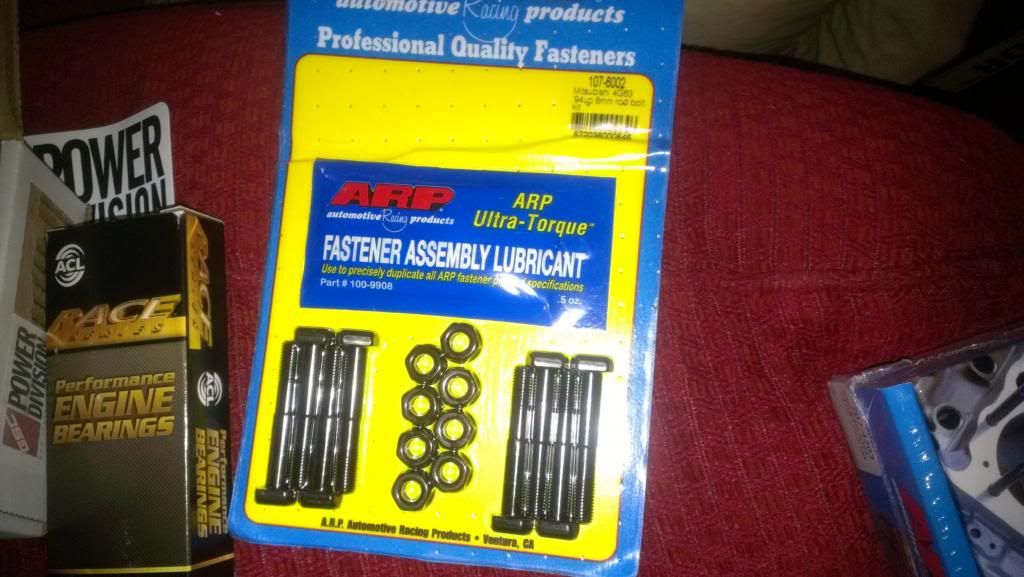 GSC Beehive Valve Springs and Retainers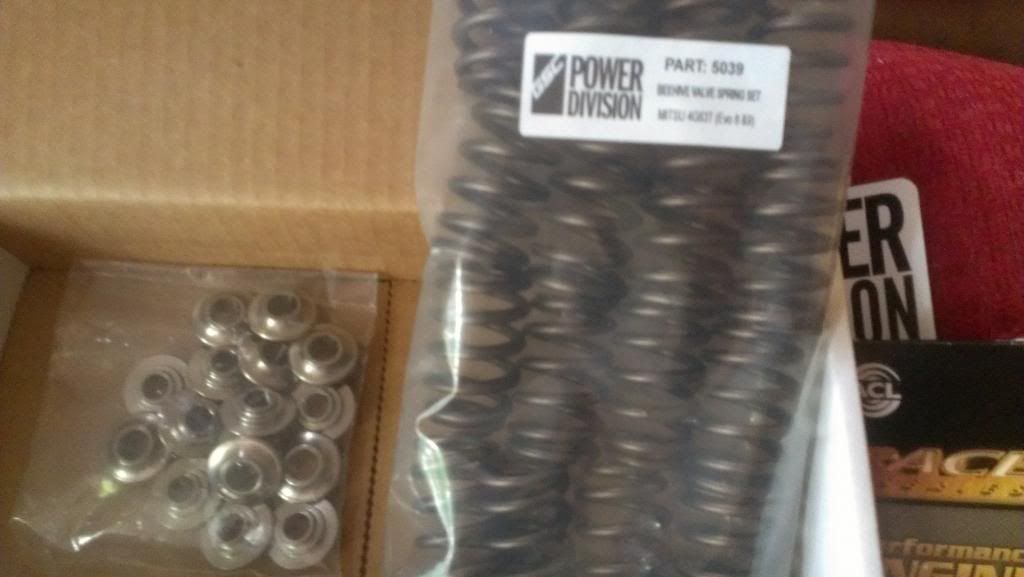 ACL Rod Bearings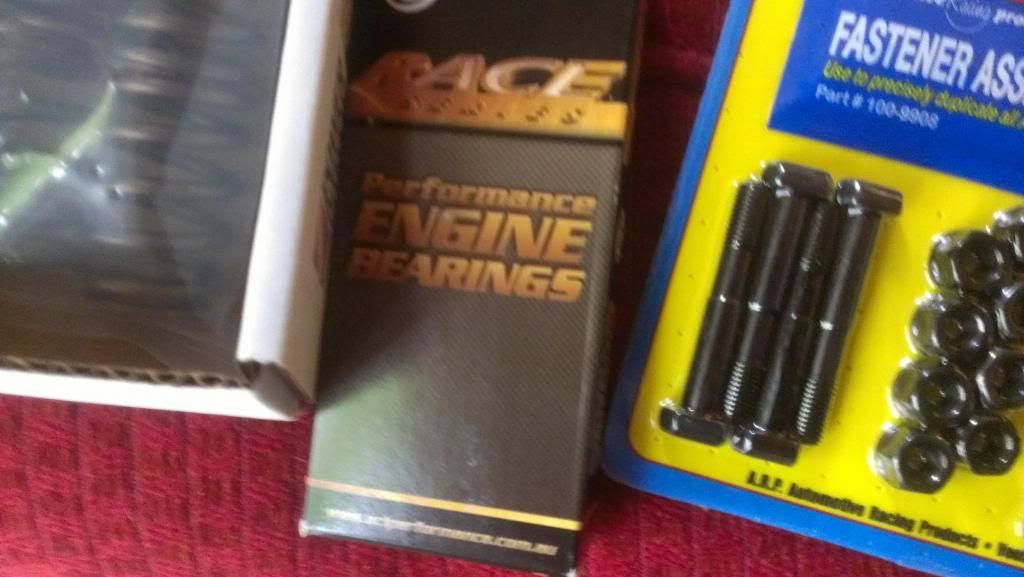 Now onto the build pics (this is all that I have as of right now, will be getting more later
Upper Intercooler Charge Pipe (UICP) Removed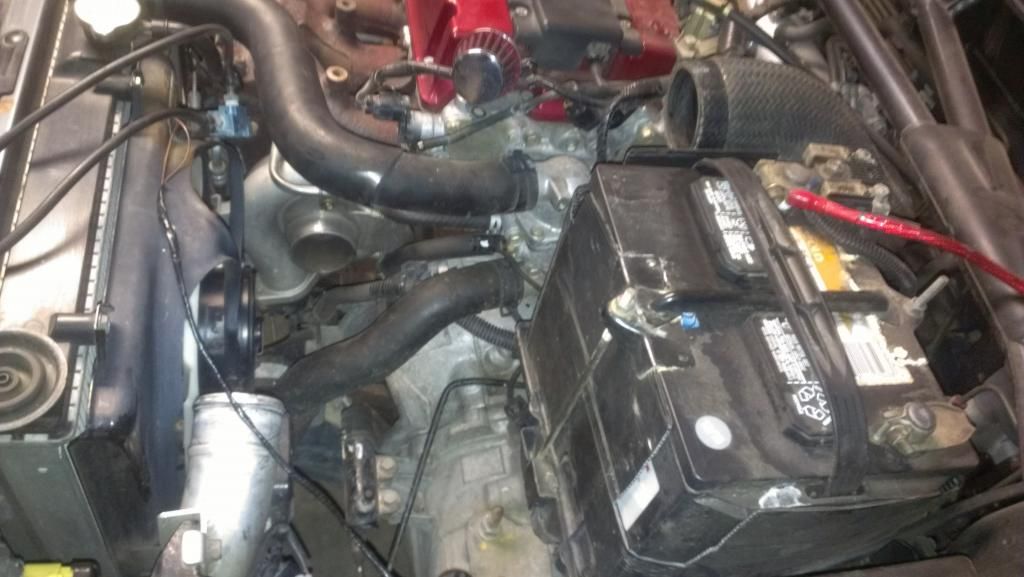 Stock cooling fan removed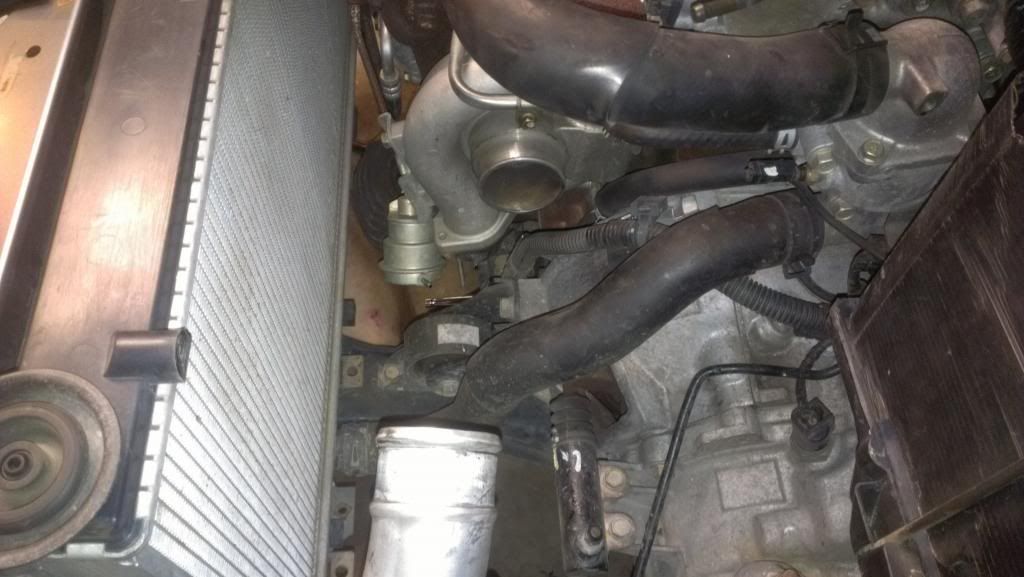 Coolant hoses disconnected
Stock manifold almost off
Manifold off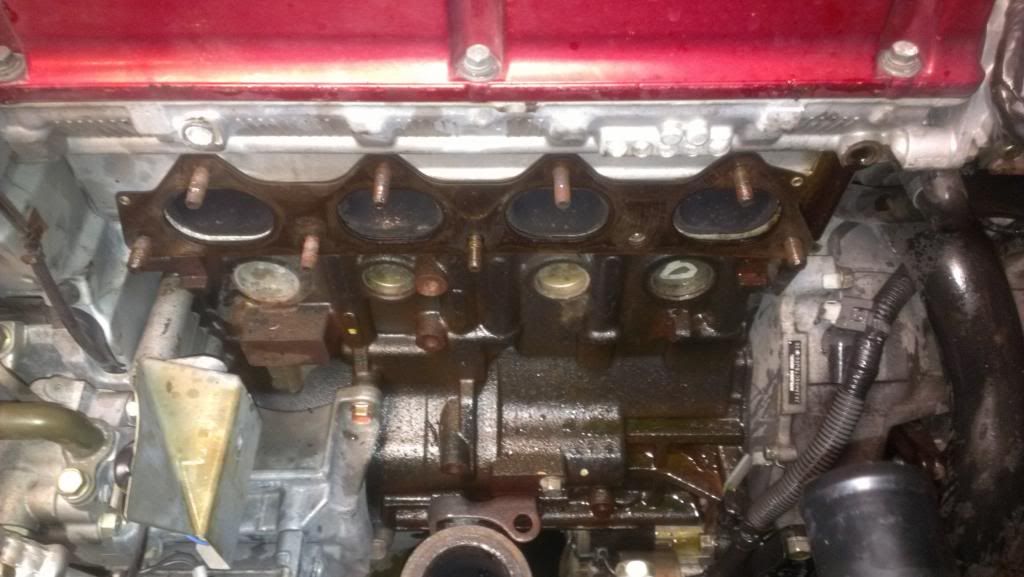 Side by side comparison of the stock turbo and new one
New turbo mounted up and ready to get lines put on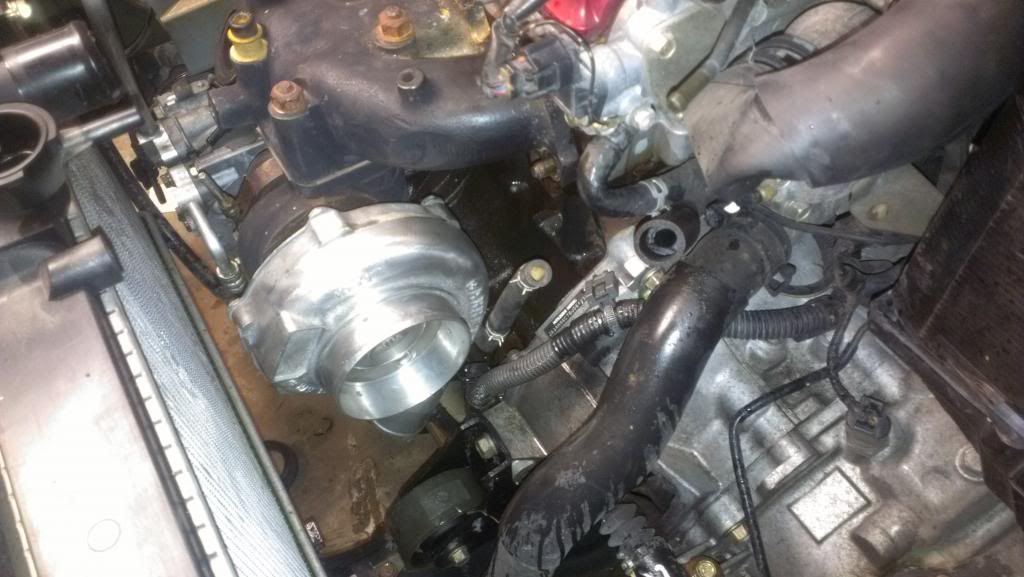 Side shot of the turbo mounted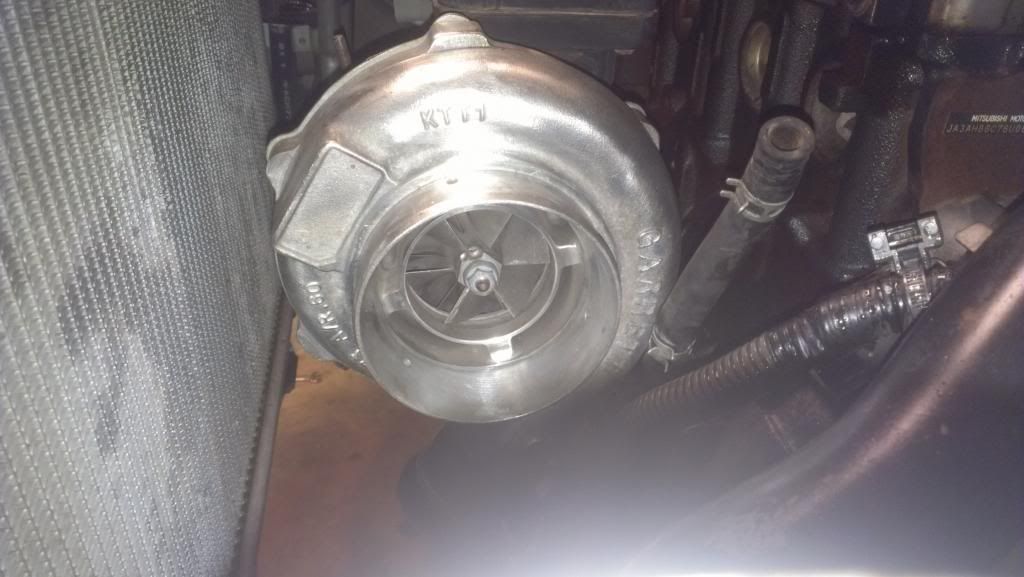 Top Shot
Slim Radiator fan installed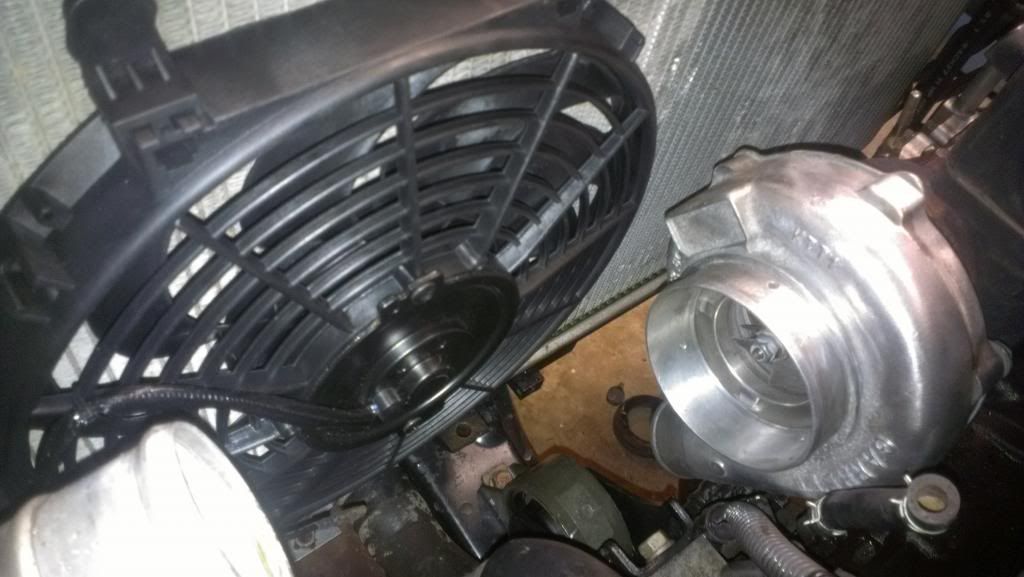 Front clip off and lower intercooler charge piping (LICP) removed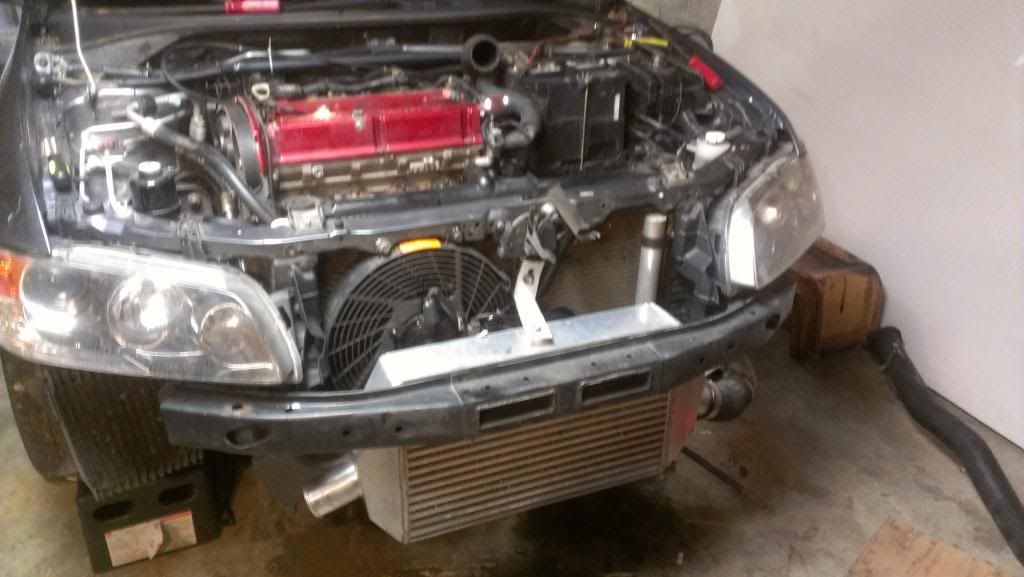 Fitting the LICP from turbo to intercooler before bolting down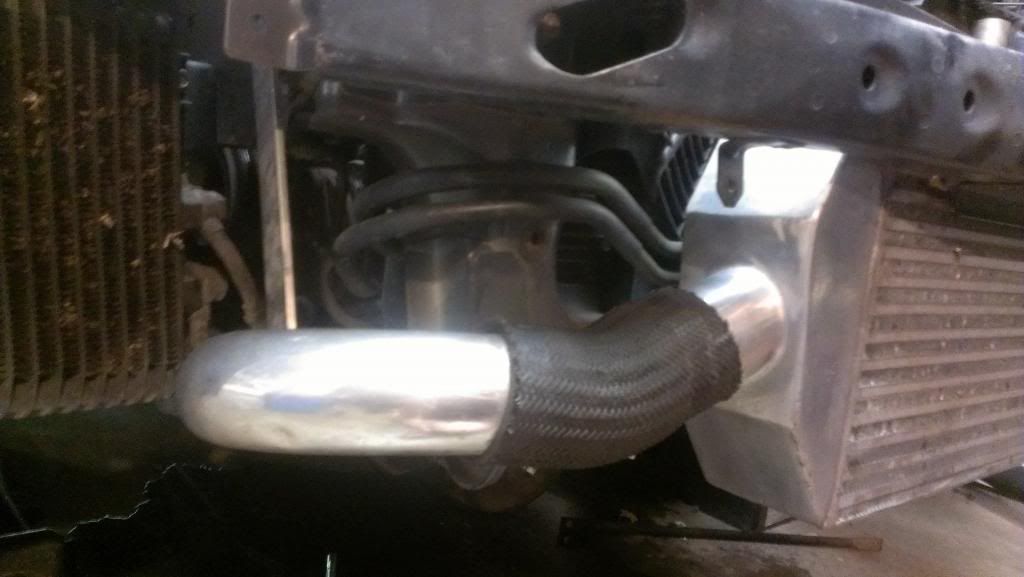 All fitted and tightened with t-bolt clamps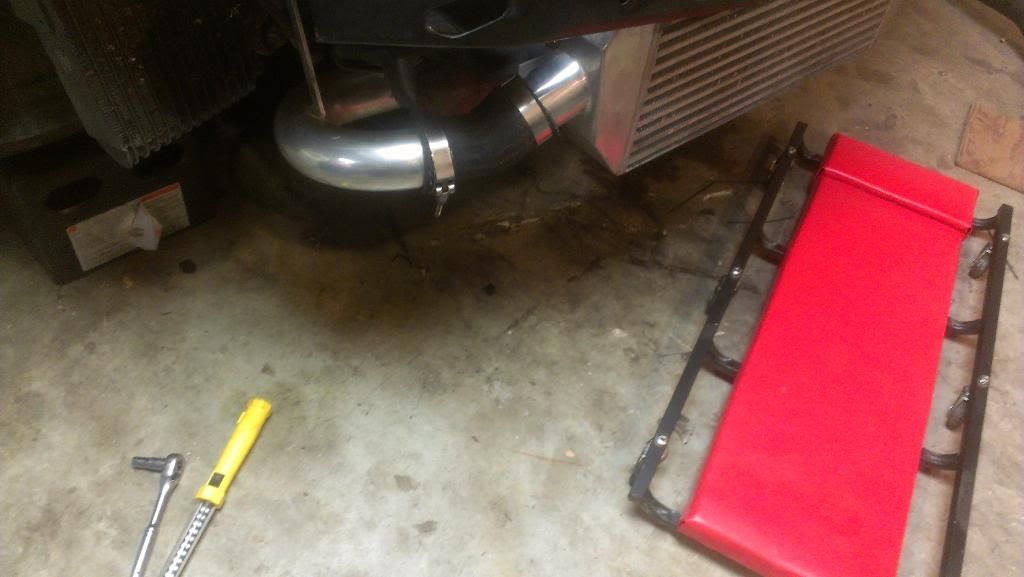 Wires removed and coils/plugs removed from valve cover. Timing belt cover removed and valve cover ready to be removed.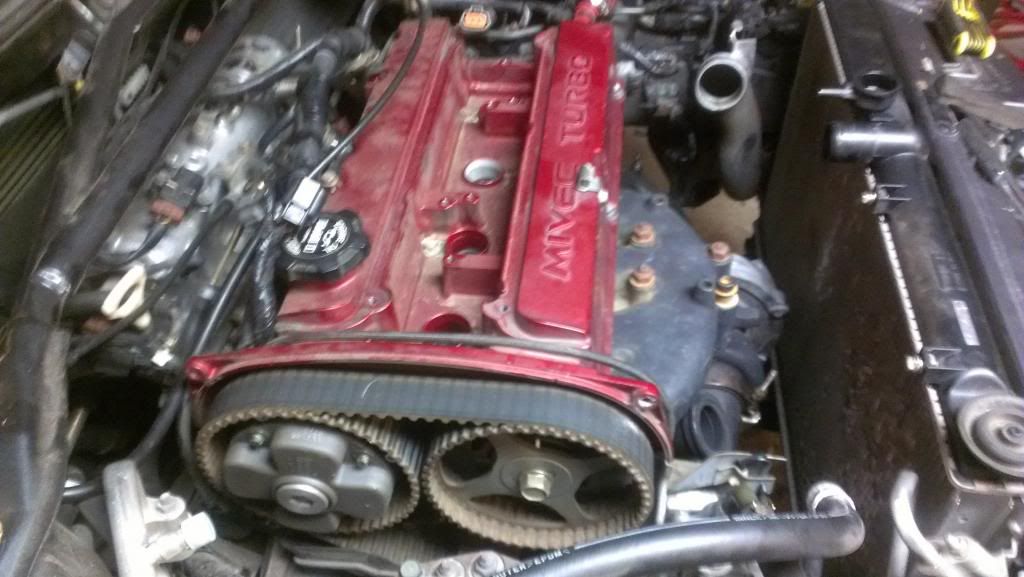 Valve cover removed
Cam Gears removed