Well guys, been on this forum for a LONG time and never put up a showoff thread of my cobalt. So here it is.
I bought the car Feb 13, 2009 with 97 miles on it. It was victory red with the g85 package. In April 2009, with just 12,000 miles on it, I decided to start modding my cobalt, put in a Dejon BPV spring upgrade in it, and a K&N Drop in filter with a tune. I ran 319hp 332tq on the dyno, and ran 13.4 average in the 1/4. From there I was hooked, but couldn't do a lot as I deployed May 6th 2009. During my deployment I saved and bought tons of parts as well as my own HPTuners for myself. Upon coming back from my deployment, as I was awaiting my new turbo I installed all my bolt ons and re-tuned the car and ran my 12.9 1/4. I then proceeded to continue tweeking my setup and my tune to finally run a 12.6. After about a month after my deployment, I finally decided to get my upgraded turbo and bought it and received it 3 days later to start installation. 4 Days after starting my project, my car started for the first time under the new turbo and I started tuning. After some setbacks (blowing all the internals of my BOV out, Exhaust gaskets leaking, CP's leaking and tuning issues), I finally was able to get everything just right for my dyno. I ran 415whp and 380wtq @ 28.5psi with no methanol on 93 octane at 84 degrees. After getting the methanol filled and tuned up I ran 35psi of boost on 93 octane on a 80:20 mix of methanol and ran my car at 486whp with 0 knock. Then I went for a little more, and at 38psi with methanol and 93 Octane I squeezed 538whp/501wtq. I then turned the boost down to 30psi and ran it that way the rest of the time I had the car.
Edit: So I just realized I never gave my track runs with the new turbo setup, so let me put them here. If I could find my slips (which I'm thinking they were in the car when it got stolen, so I'll give ya the info I have. My best run with the 3076r on 30psi with all-season street tires was a 14.2 @ 147mph. I had great traction off the line until I got to full boost and had no boost in 2nd, 3rd or most of 4th, so once I actually got traction, I took off like a rocket lol. I needed slicks BAD.
So without further wait, here are the pics.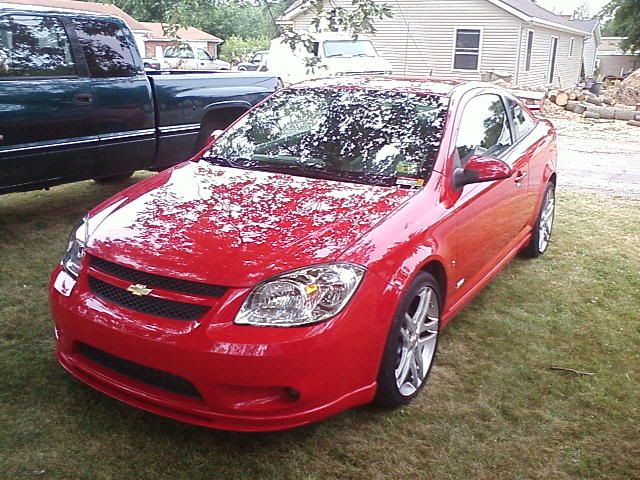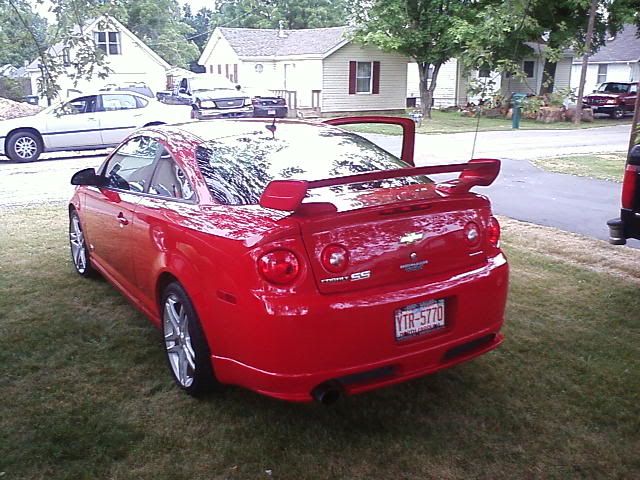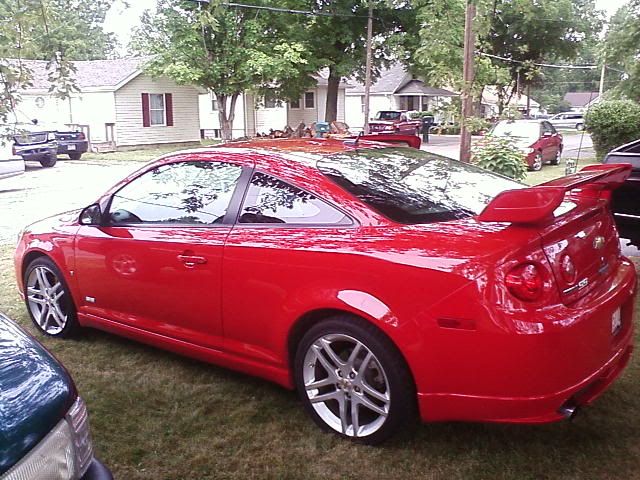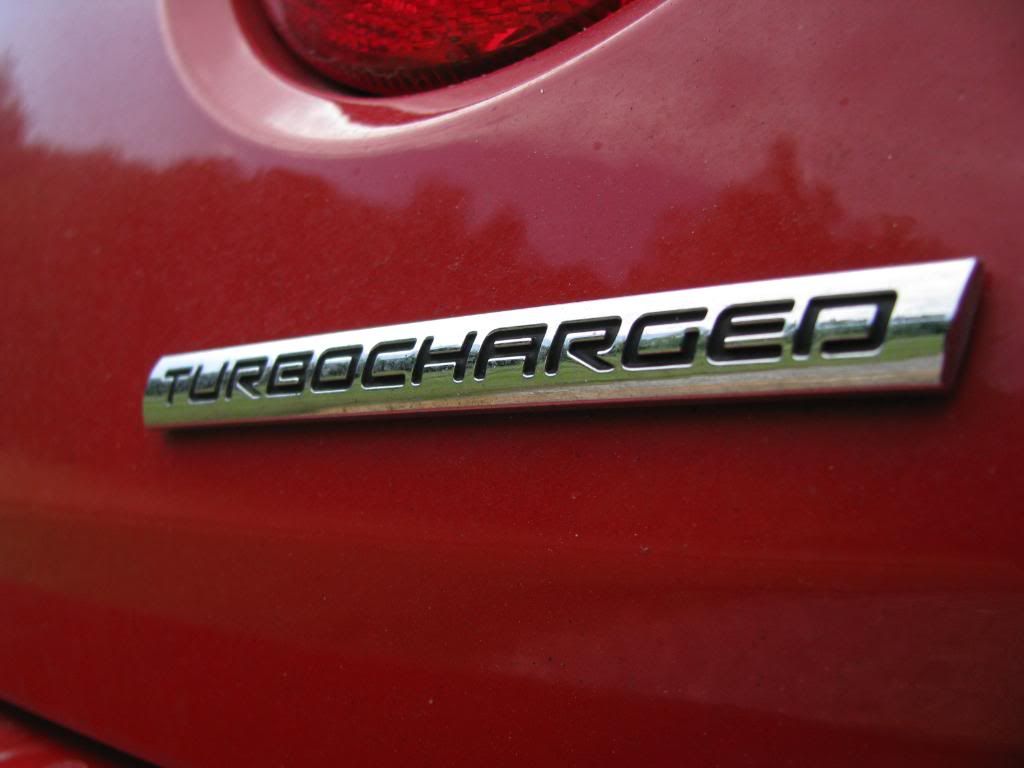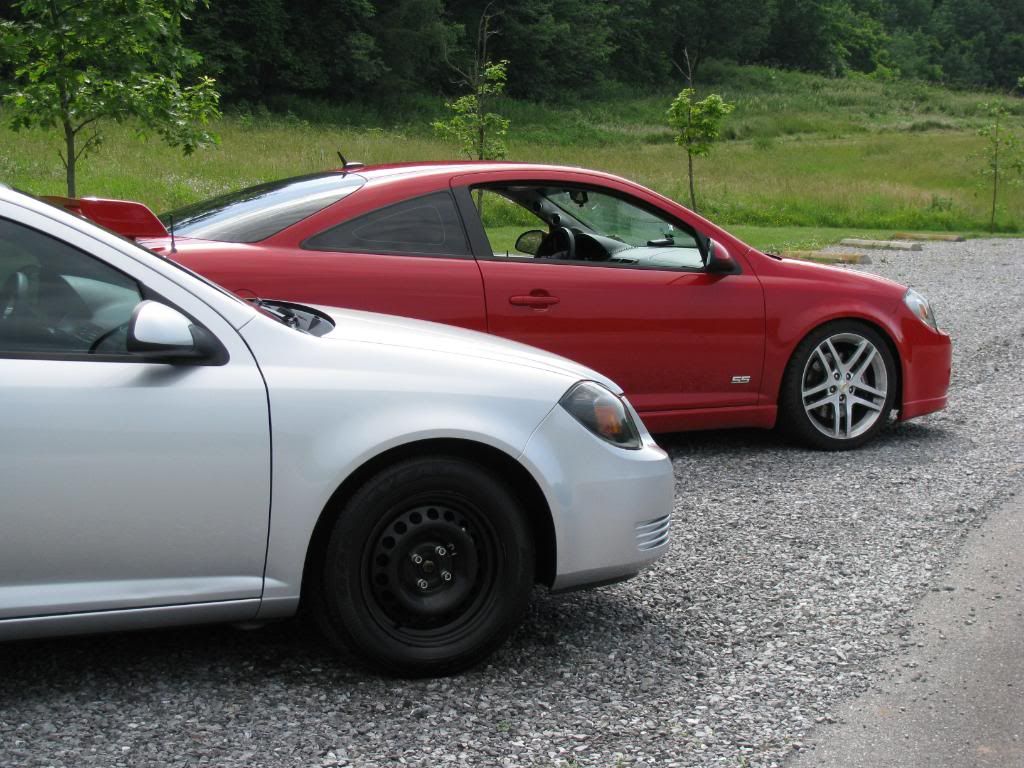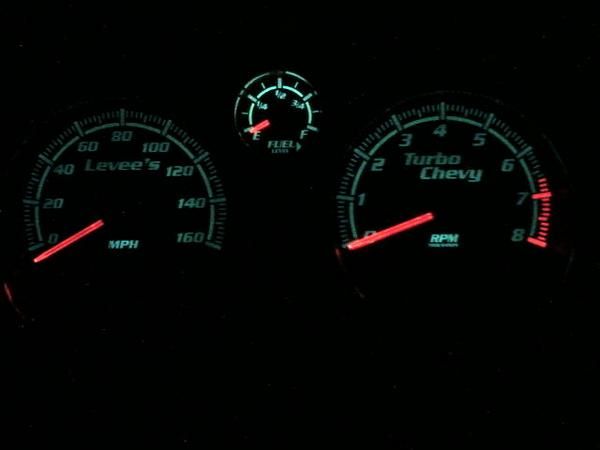 ---------- Post added at 09:33 AM ---------- Previous post was at 09:30 AM ----------
I have more pics in my garage that I can't seem to post. But here is the mod list as well as the prices lol:
Engine Mods:
Tune - $300 (now free as I'm a tuner)
Injen Intake - $200
CIA CP's w/ MAF relocate - $225
HKS Sequential BOV - $180
Dejon FMIC - $400
Garrett GT3076R Turbo - $1500
Extra Stuff to finish Turbo upgrade - $110
T-Clamps for everything - $60
Catless 3 in DP - $40 (good to have friends who own muffler shops)
Muffler Delete - $20
Meth Kit - $100
SPEC 3 Clutch - $600
Upgraded Clutch Rod - $100
Total - $3835
Suspension/Handling Mods:
H&R Springs - $175
KSport Kontrol Pro Coilovers - $1400
Nitto NT05 245/40/18's - $600
Total - $2175
Interior Mods:
Pioneer AVH-4100DVD - $450
Stereo Wiring Harness - $125
Pioneer CD-BTB200 Bluetooth Adapter - $100
PAX Steering wheel module - $60
Hurst STS - $140
ZZP Triple Gauge Pillar - $90
Autometer Cobalt Mechanical 30/30 Boost Gauge - $75
Autometer Cobalt WB A/F Gauge - $75
Autometer Cobalt DPIC Gauge - $150
Custom Black Cat Customs Gauges - $85
Total - $1350
Grand Total - $7360