Discussion Starter
•
#1
•
Got my new HIDs and some LED strips. YAY. of course i have pics. The HIDs are 35W 8000k High and Low, though they arent as blue as i wanted but they still look like sex. And i got two strips of blue LEDs in the engine bay. Also put blue conduit around my extra wires and sanded/wet sanded the valve cover to help shine it up.
The HIDs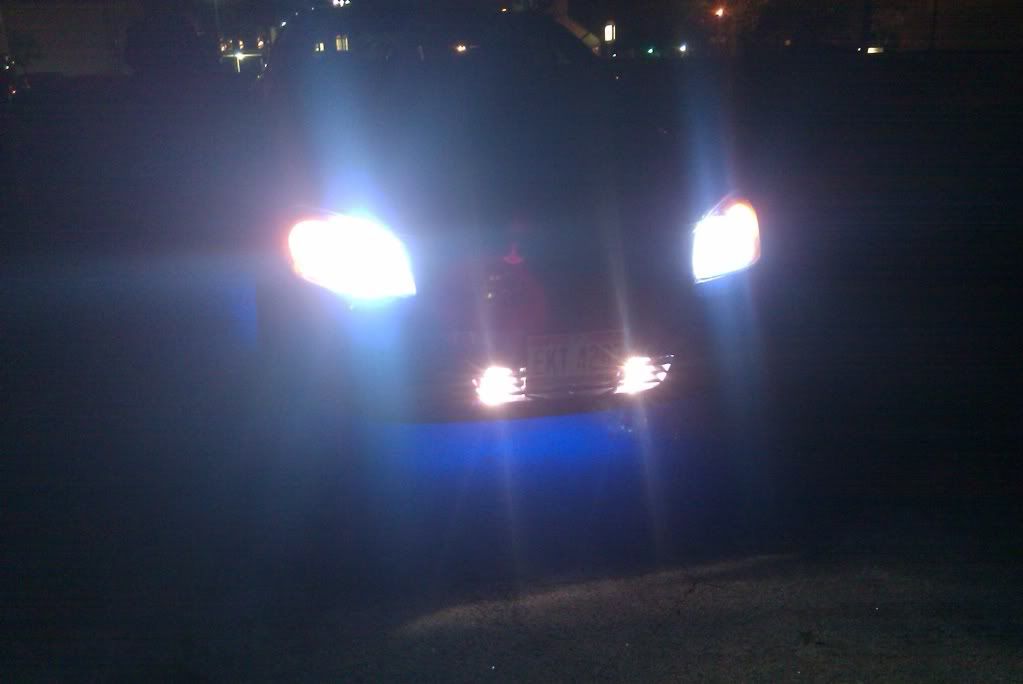 The Engine bay, though you cant see the conduit or valve cover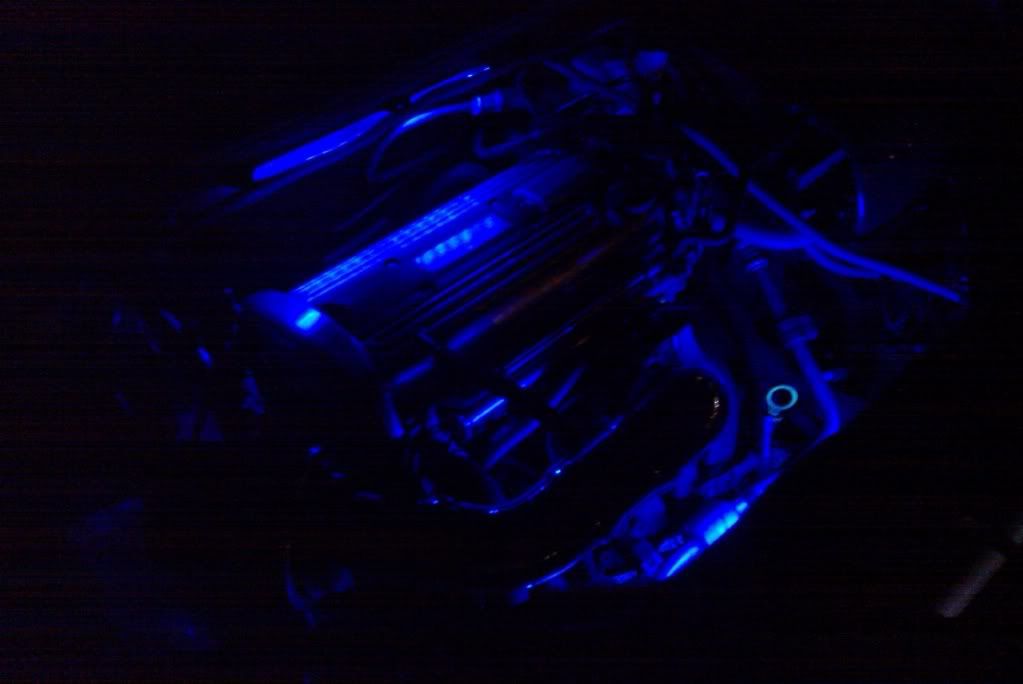 Now I do have one question, the ballasts came with double sided stick junk to mount them, and they dont have anywhere for screws to mount. But the heat from the engine bay is making them not stick, so when i was driving one of the ballasts fell off! I had to stop in the road and stick it on.
So what can I do to mount the ballasts so they dont fall off, even when heat is present???