Discussion Starter
•
#1
•
So... I was bored at work yesterday so I started browsing ebay for car stuff. I just typed in & searched for 'chevy cobalt accessories' scrolled thru some boring pages & saw something interesting...... I included a screenshot.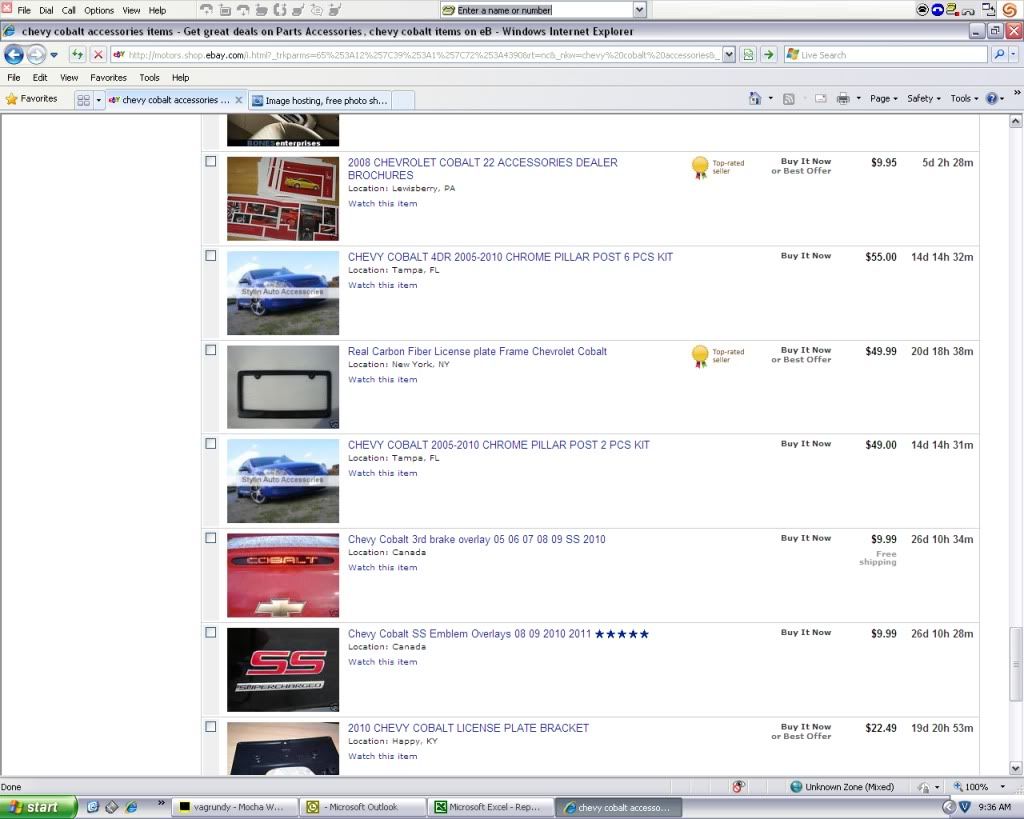 I emailed them this morning about it. I'm flattered... but wow... some people. I don't even have that product! Hahaha eh... oh wellllll.... its funny I guess...
Any1 else had this happen?