Hey guys and gals. thought id share some pics of my latest project vehicle. A 1990 Mitsubishi mighty max. It has a 5 speed manual and 2.4L motor. Its in beautiful condition. No rust at all. Its hard to find old jap trucks in this condition anymore.
Anyways.... Its getting a motor swap soon. A 4G63T swap. I'm sure you've heard of it. If not, Its the motor from a Lancer Evolution. It produces about 290 hp/290 lb ft torque. Its only 2wd, which i didnt want 4wd lol. Its raised up 3 inches on the body for some reason and has excessively large mud tires on it for no reason. Its going to be lowered to stock height for now. Gonna find some toyota rims from and old toyota to just slap on there for now. but whatever. Heres some pics.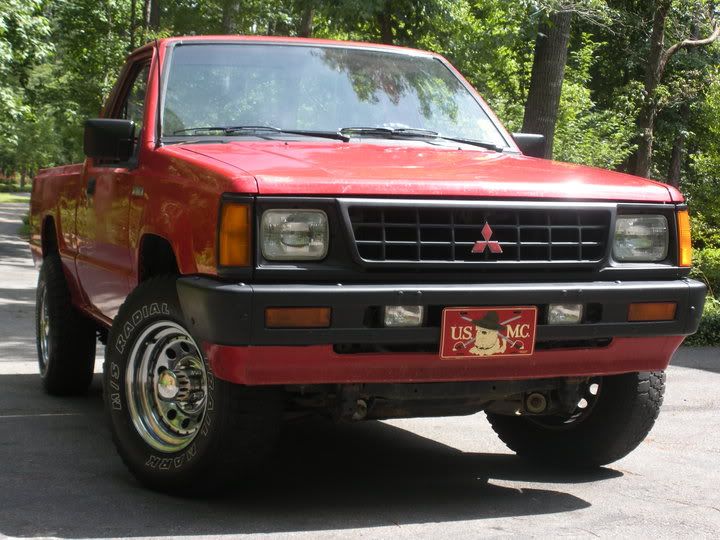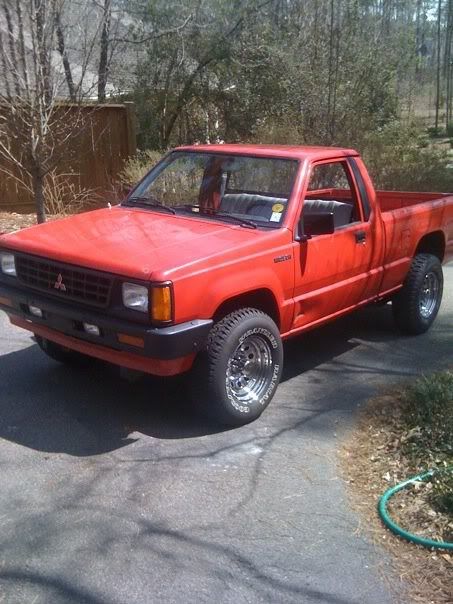 The 2.4
EDIT. The wheels and tires and the lift are for sale. The lift is universal and the rims will fit just about any small truck. And the motor. The motor is in great shape. It spits a bit of smoke on startup but its a good motor. PM me for pricing.
This is kind of what i want it to be like. except higher off the ground and red lol
YouTube - Turbo Mighty Max
Video of the 4G63T in a mighty max.