ok I been thinking about making up a thread for my Blazer, I know lobalt will like this lol. so I'm going to post up pics of the progress that I have made on it and show how some of the build process has come together. It has a full air ride suspension with a triangulated 4 link in the rear, and is body dropped 4 1/2".
Here is how it sits as of now, there is actually no floor or firewall in it in this pic lol. I have since made more progeress, but it is all interior sheet metal work with inner panels and stuff.
Here it is at full lift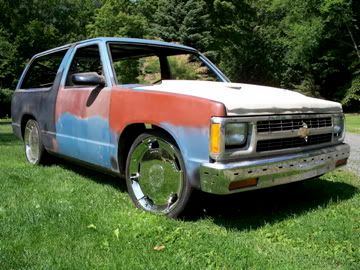 Cali
Sitting next to my old 4x4 blazer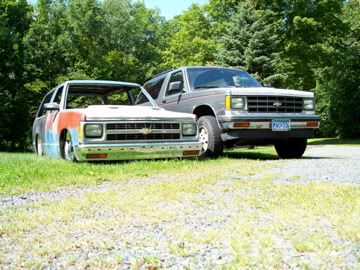 It is going to be metallic silver eventually lol, I will be doing a completely different grille and front bumper set up too. more to come later...