ok so i have been doing many things to my 06 cobalt SS SC (G85 package) over the winter... took a few steps forward then a few jumps back... when i blew my motor testing it out.
but now she is about done, motor and body wise.
so here it goes, the plan: stage 4 kit from C/A, meth injection, some body work and repaint, CAI, Exhaust,lil interior work, lil trunk work... and some other small touches
new blower, ported out and rebuilt
2.6" pulley down from the stock 3.3
stage 4 kit, computer, tensioner, stage 2 belt, pulley, 60# injectors, with harness, and 2 step colder plugs
ported intake mani...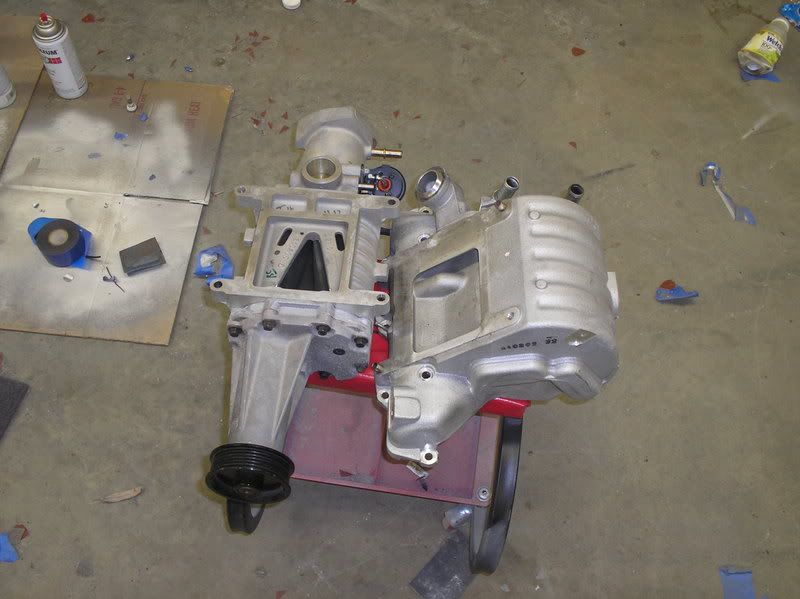 hidden meth kit
put back together
Hurst!
and the test run... video was stopped right before motor blew.... we ran it to rich and then leane dit out to fast... we first washed the walls, then melted down the piston while forcing over 20PSI of boost past the rings cousing them to break off
YouTube - Cobalt SS Stage 4
not even near full throttle either