::UPDATE ON 2ND PAGE::
CHeck it out guys! I know alot of you don't really like honda's but check out my new (old as shit) 1989 acura integra LS
Basically i got it because soma ass hat threw a beer bottle at my balt and put a 350$ dent in the trunk. Well h called the cops on him and he agreed to pay but he was taking forever so i talked him into giving me his teg for the debt.
check it out!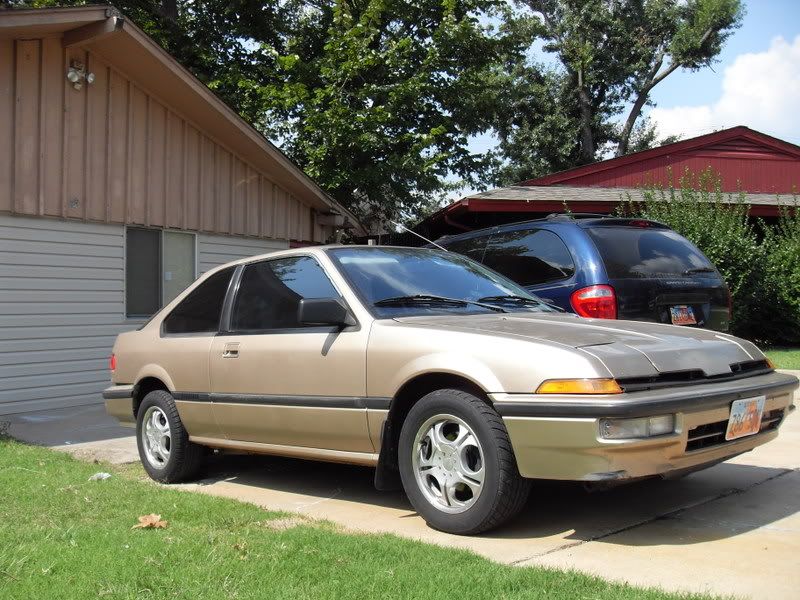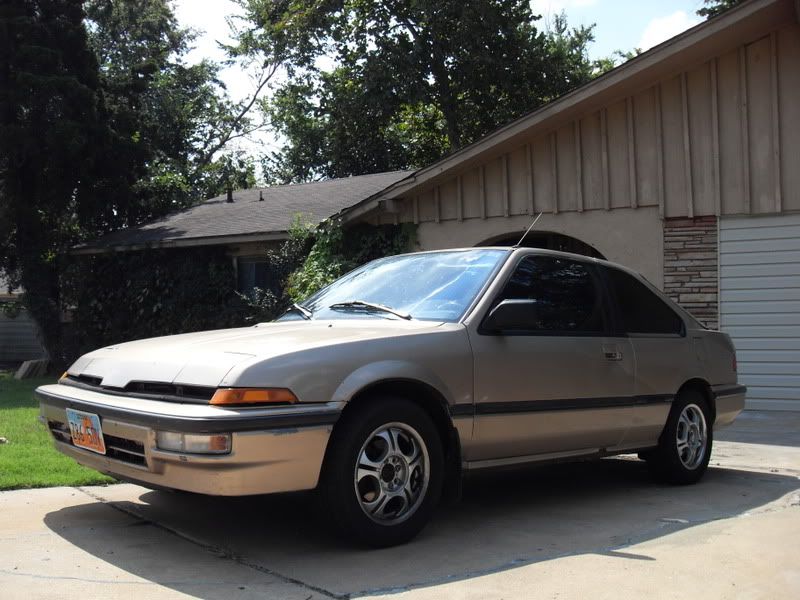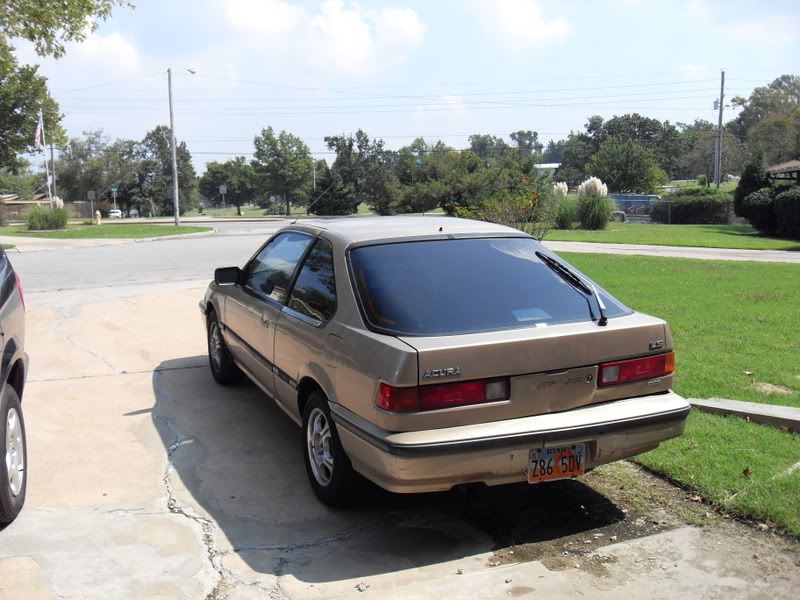 THe car had 209XXX miles on it when i got it. I have already driven it from utah to oklahoma(about 1300 miles) with no problems. Only problems with it was the rear brake pads (yeah 4 wheel disks!) and the right CV axel needed replacing + oil change and fluids &what not..
The only real body damage besides a small bit of cancer is its been rearended. You can see here.