Discussion Starter
·
#1
·
Up here on the iron range(MN), the one problem we have is rust from the road salt in the winter.
Whoever owned the cobalt before me must've liked dirt roads and powersliding because the whole rockerpanel undersides was full, I mean full, of chips and a big dent where someone tried to jack it up from at one point.
I decided to do something about it before winter rolled around. I used:
NAPA self-etching primer
NAPA Auto primer
Rustolium Bed Liner
36G Sanding sponge
Acetone to clean the surface before primer
It came out fantastic!!! I could take more pics, but the sun is in a bad spot(as seen on the photo)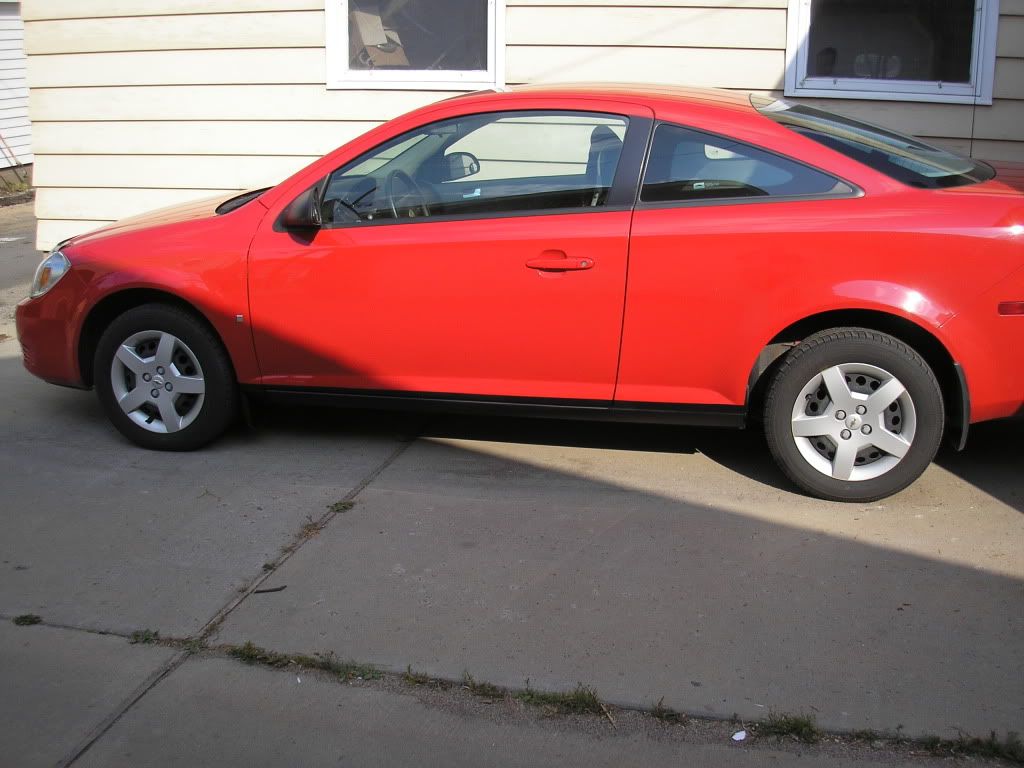 What do ya think? Not bad, huh?