Hi,
My name is Adrian, new to this forum, have been frequenting ssnet though since I bought my 2010 SS/TC back in February. I'm probably a geezer to most of you lol (I'm 48 yrs old) but I'm not a bit less passionate about my Cobalt!
I've done quite a few mods in the 5 short months I've owned her, and have had so much fun doing them. Some current pics are below.
I'm looking forward to joining this community, learning more about the car and hopefully having a few laughs!
__________________________________________________
Black 2010 SS/TC – Debadged | GMS1 | Hahn 3" DP and Catback | AEM intake | GM racing pedals | OZ Ultraleggera rims |DEPO 4th gen projectors w/ 6K HIDs | smoked LED tails | 20% 3M tint |Pioneer z110bt head unit, Alpine PDX-5 amp, Focal speakers all around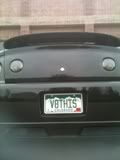 http://www.cardomain.com/ride/3835837