dont like to read? skip to the bottom for the TL;DR version
"Oh God, what is this the 1,000,000 thread just like this ive read this year? "
Lol I know its generic. I hope I can spice things up a bit and keep you all interested as I know these intro threads can be boring and all the same. Ive been an active member on quite a few different forums so I will try to be a good member here and keep things fun.
A little about the man behind the avatar
My name is Nick I live in north east Ohio (Akron area) and ive been creeping on this forum for nearly a month. I figured why not sign up? Plus there are questions I have that I just cant seem to put in words good enough for google to help me. I just got a new Cobalt but ill talk about that in a second.
I work at CVS full time. im 18 and graduated from high school but not attending college at the moment. Im an eagle scout
I throw that in all the time...I was a bad student and to lazy for sports so its my only note-worthy accomplishment as a kid lol
. In my free time I like to watch TV,play video games and go hunting.
The car story
I just bought this Cobalt Monday and im so happy to have got this car! I turn 19 this May so for the past 3 and 1/2 years ive been driving a P.O.S. Toyota 4 Runner I only paid $500 for. So right now as you can imagine im ecstatic about this car. Its 1000x better than my old car and the peace of mind I get knowing im not leaking gas, anti-freeze and power steering fluid anymore is priceless. Im so proud to be seen in this car and I hope to do some small tasteful mods with your guy's help soon to make it look even cooler.
you guys have seen a million stock cobalts so I guess ill only post 1 of my baby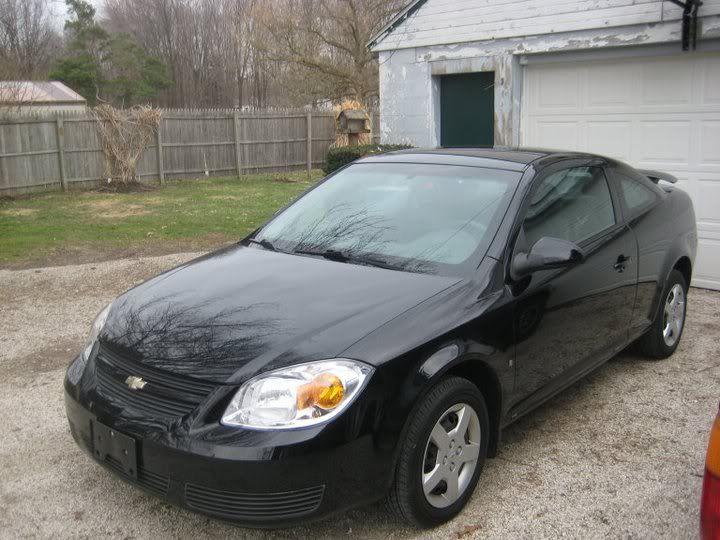 At first I wanted a Civic because a ton of my friends have them and they are sorta cool
(dont hate me lol)
but as far as used cars go I got a way newer cobalt with way less miles for the same $ as a shitty civic with near 100k miles.
anyways thats my story, i feel ive rambled enough for one post...I look forward to getting to know you all and receiving help.
TL;DR version
hey guys im new, I plan on bugging the heck out of you guys for a few months asking question after question.