No More Chalk
*updated*
so how's everyone doing! its been a good while since ive been active on here. been pretty busy. a few of you know my latest project but for those who don't here is the run down.
you have all seen the FBM chalkboard civic that ive been working with...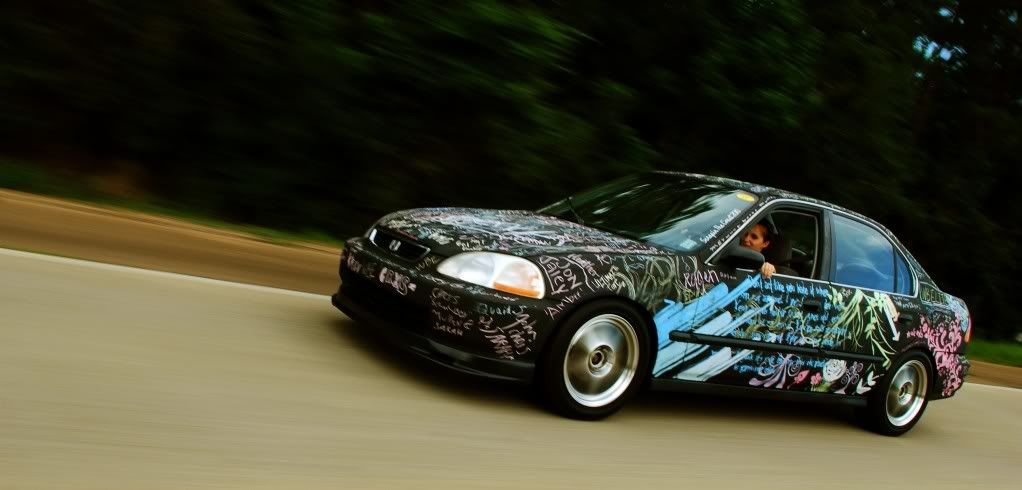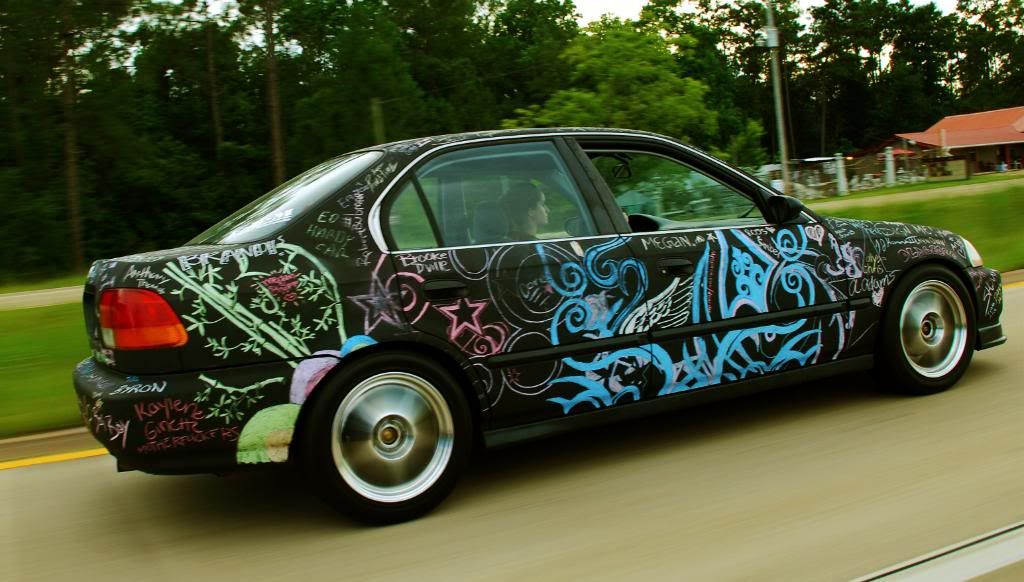 this one.
well it was time for a change... and what a change it
[email protected]
first of all, i want to tell you, that if you ever get the idea to paint a car with chalkboard paint that you may want to paint again in the future... DONT.... sure its ok if your never going to paint the car another color again, or just sell it to someone else.. but yeah... bad idea if you want to change colors..
here we go...
day one!
take bumpers and lights off, and start sanding the car, realising that the chalk board paint isn't coming off...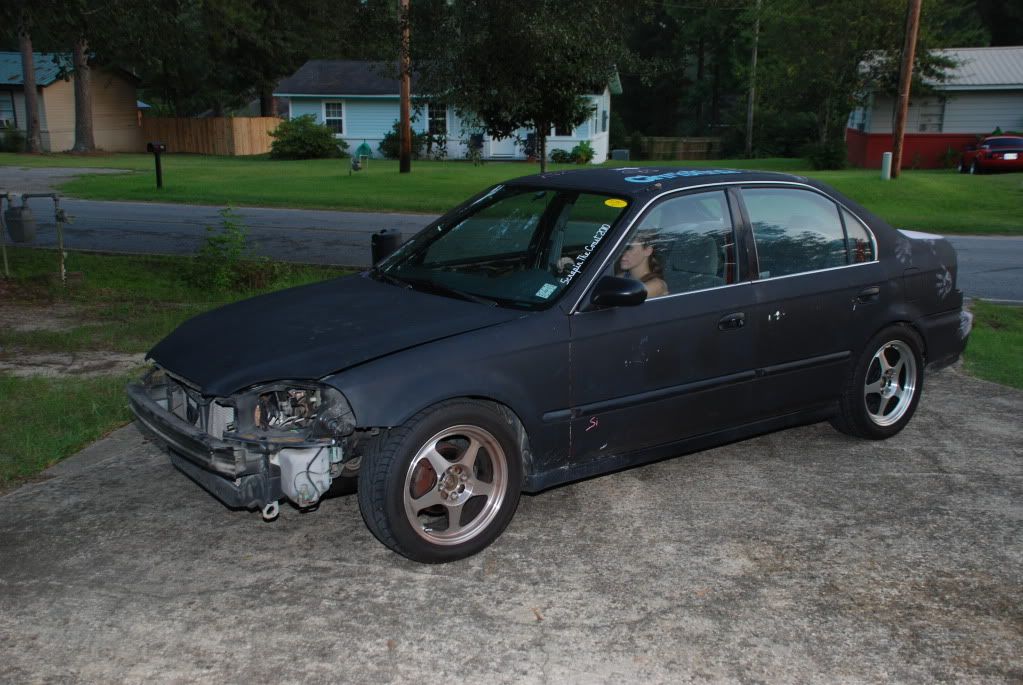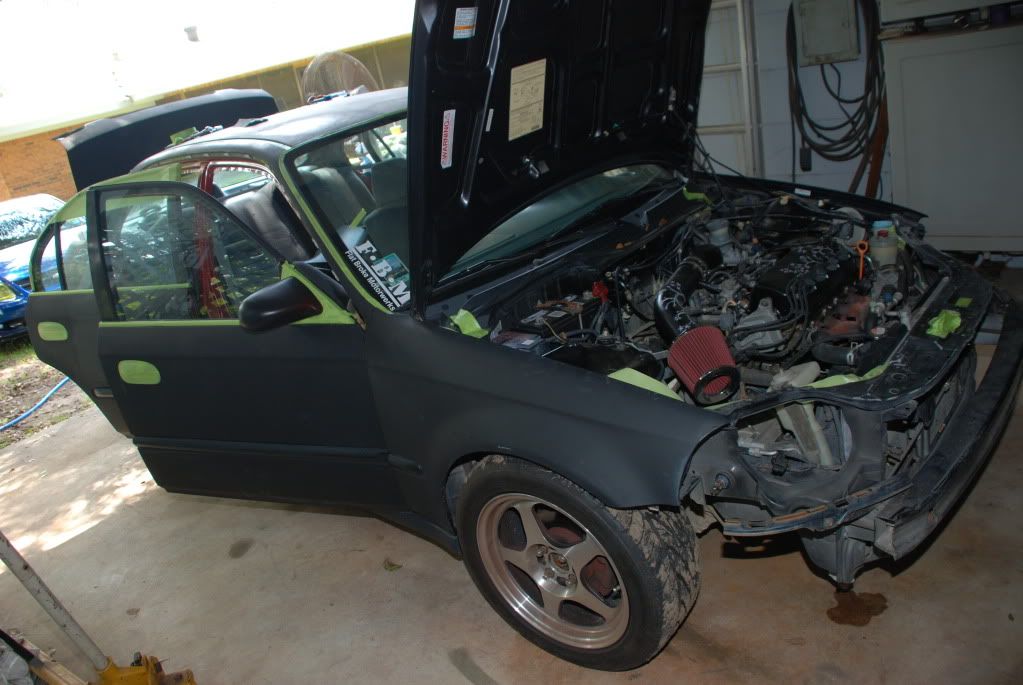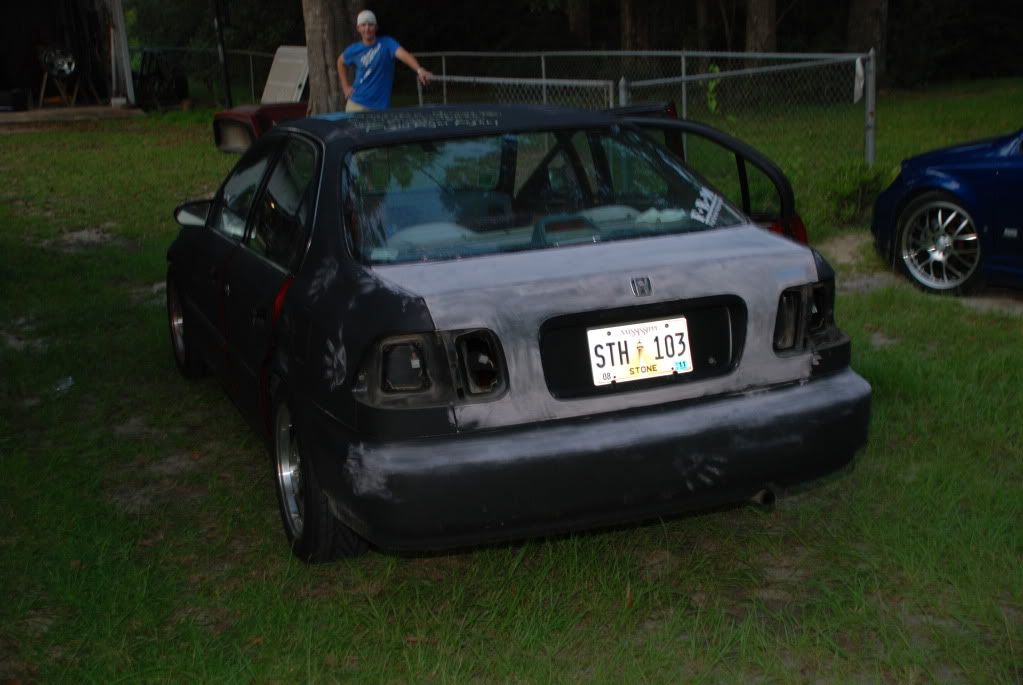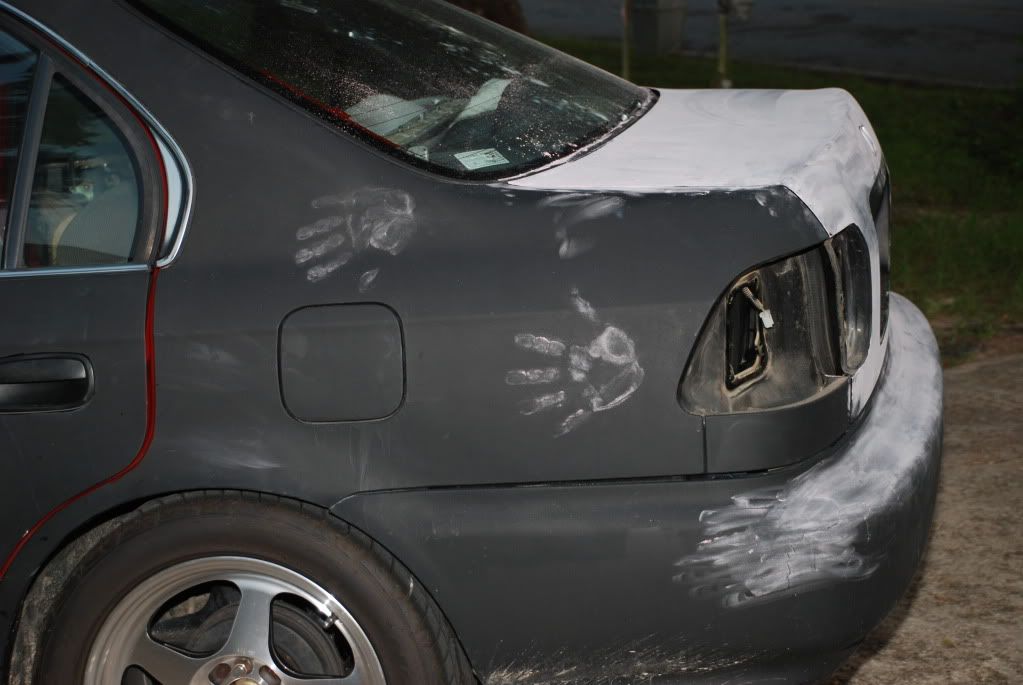 later that day, we start to use paint stripper to get the paint off the car, and realise that its going to take more than a weekend to finish..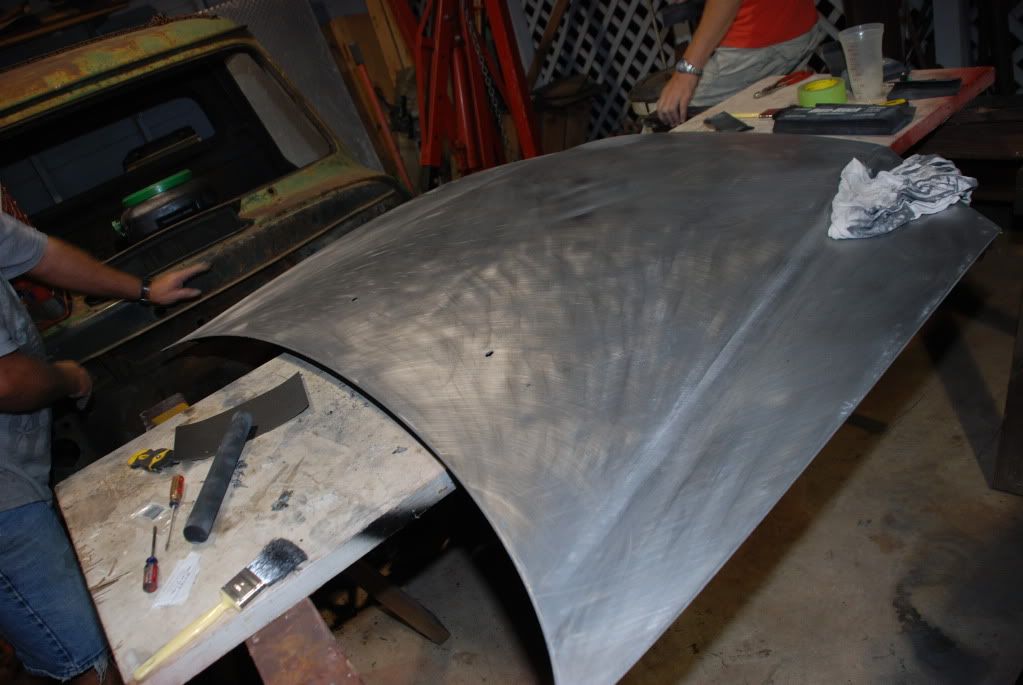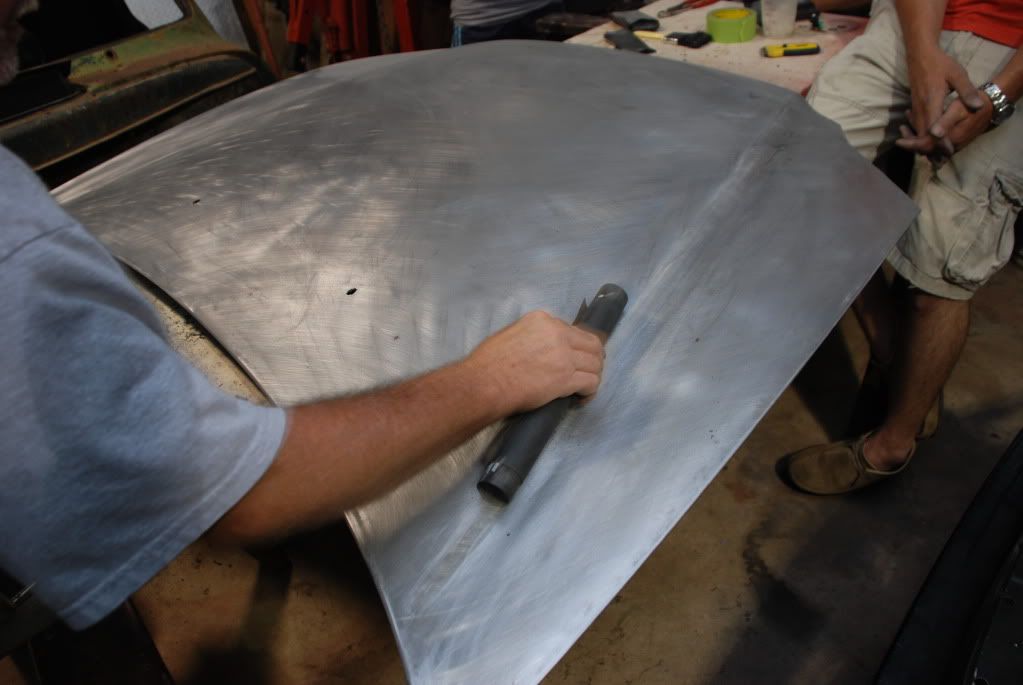 (forgot to tell you we painted the door jams about two weeks earlier)
second day, primed and sealed the hood and roof and front lip.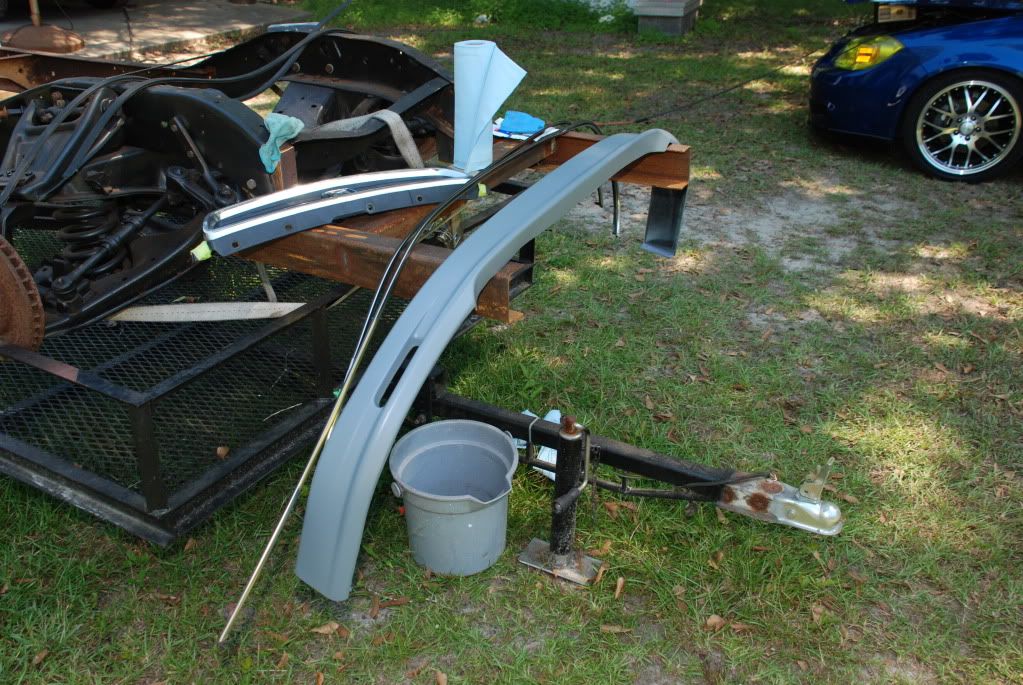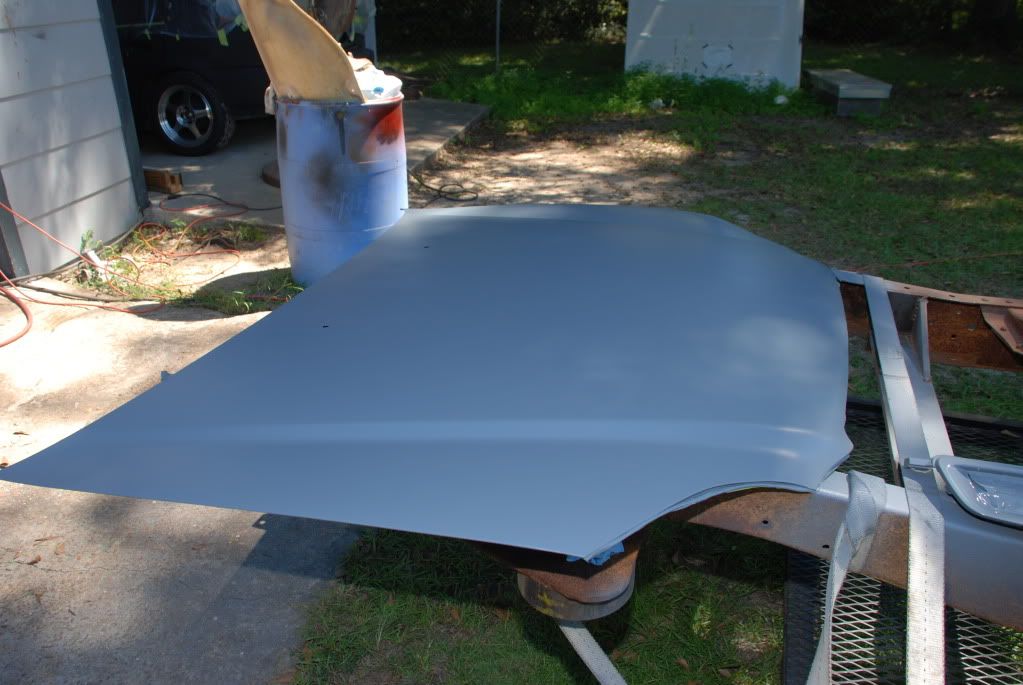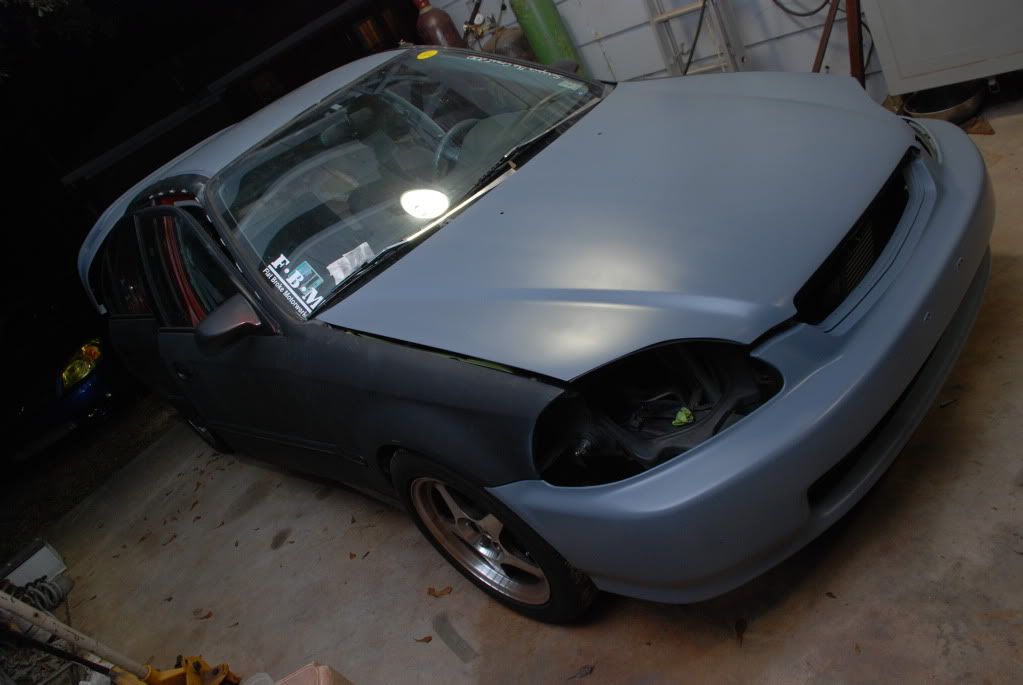 second and third day, continuing to strip the paint off the car, finding hundreds of small dents and dings.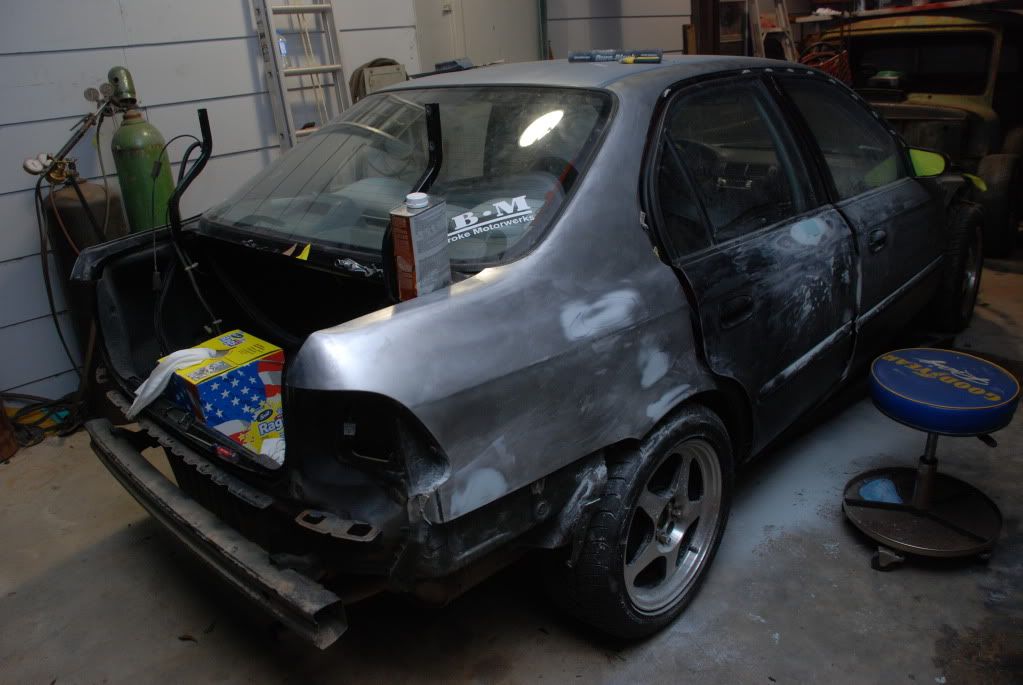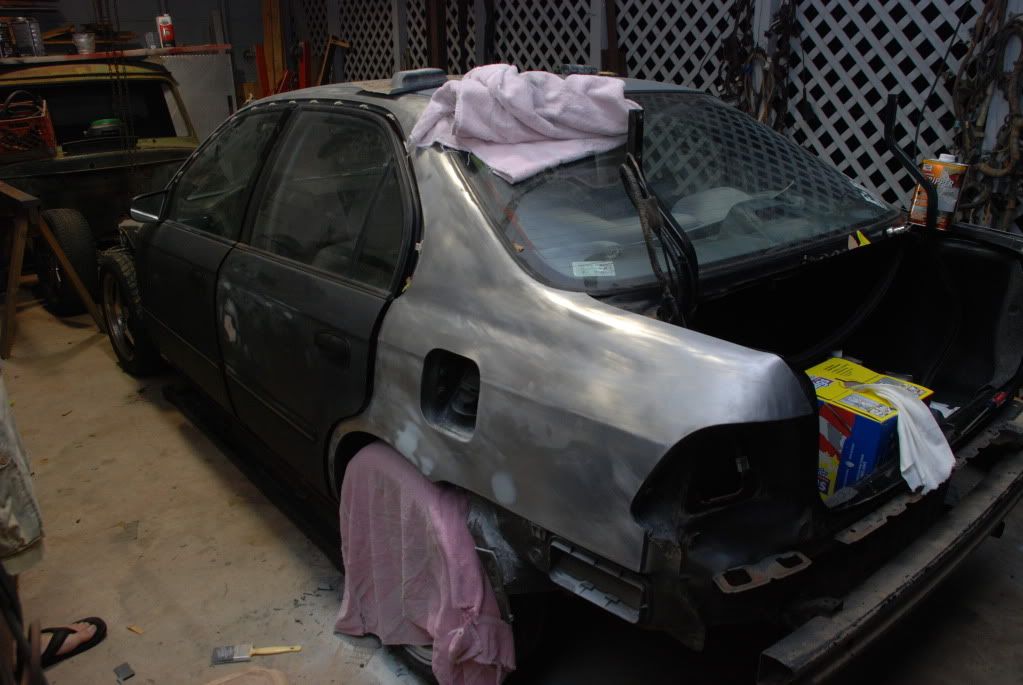 so much bondo work.. it seemed like it would never end...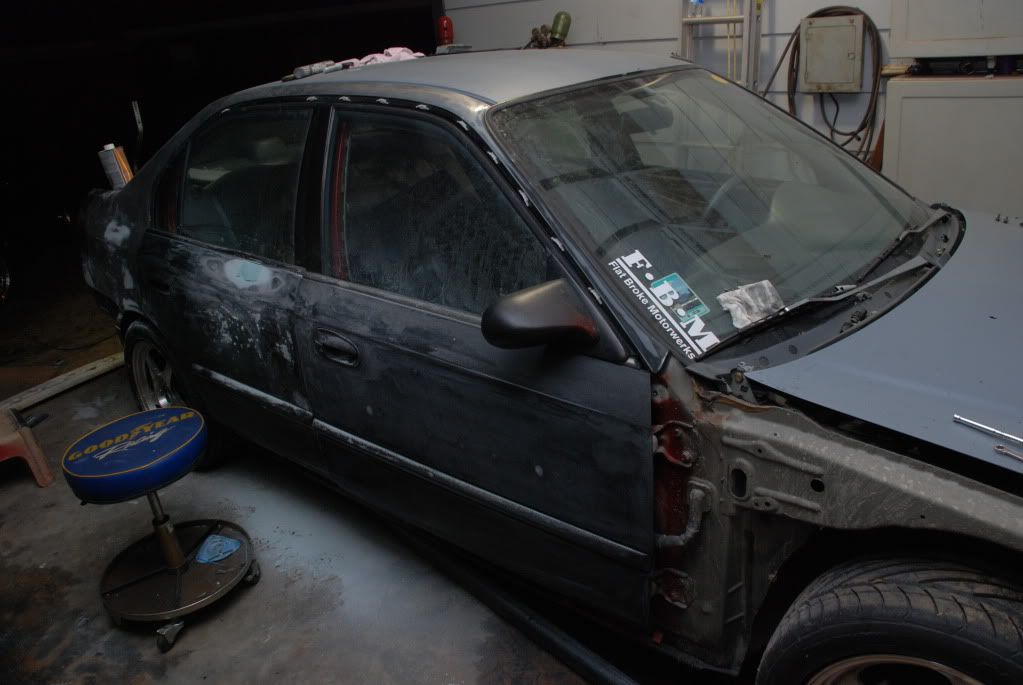 oh, and if your going to use paint stripper i would recomend Tal-strip brand.
ok, this is gonna take way to long... some time after the first week...
still stripping old chalk board paint, sanding, and bondoing..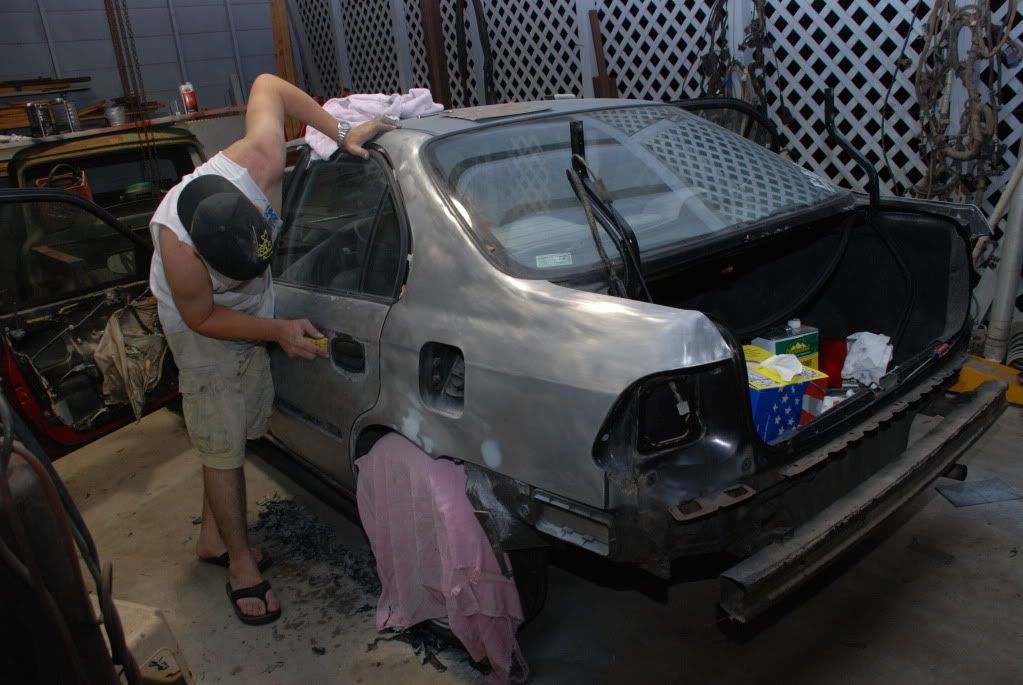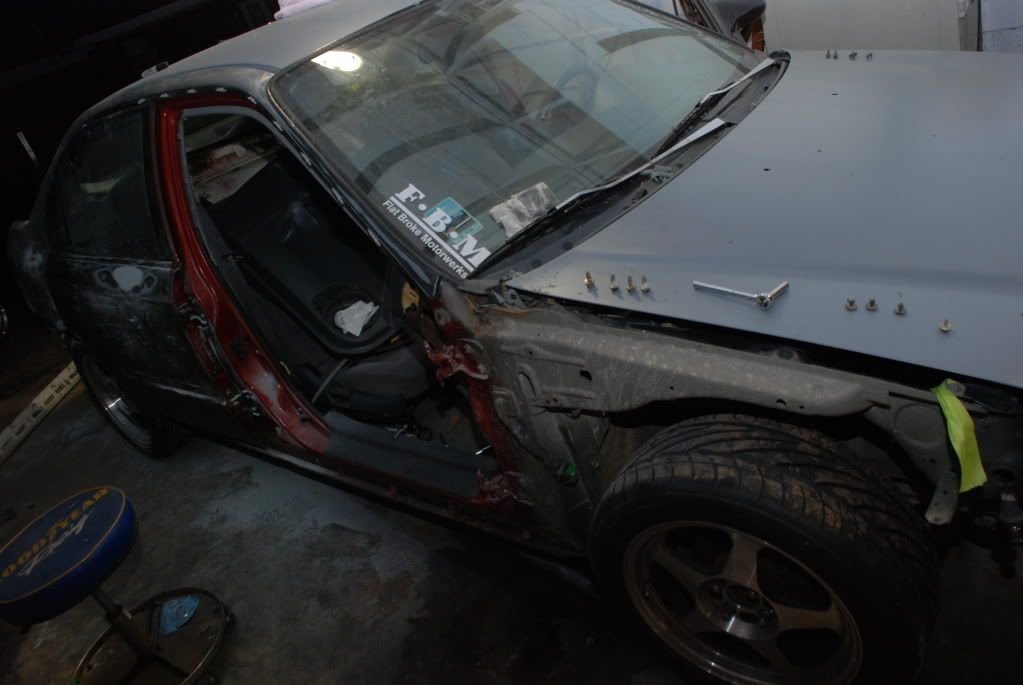 it took us 4 weeks to get it to this point, all sanded down, all dents fixed, cleaned, and ready to prime!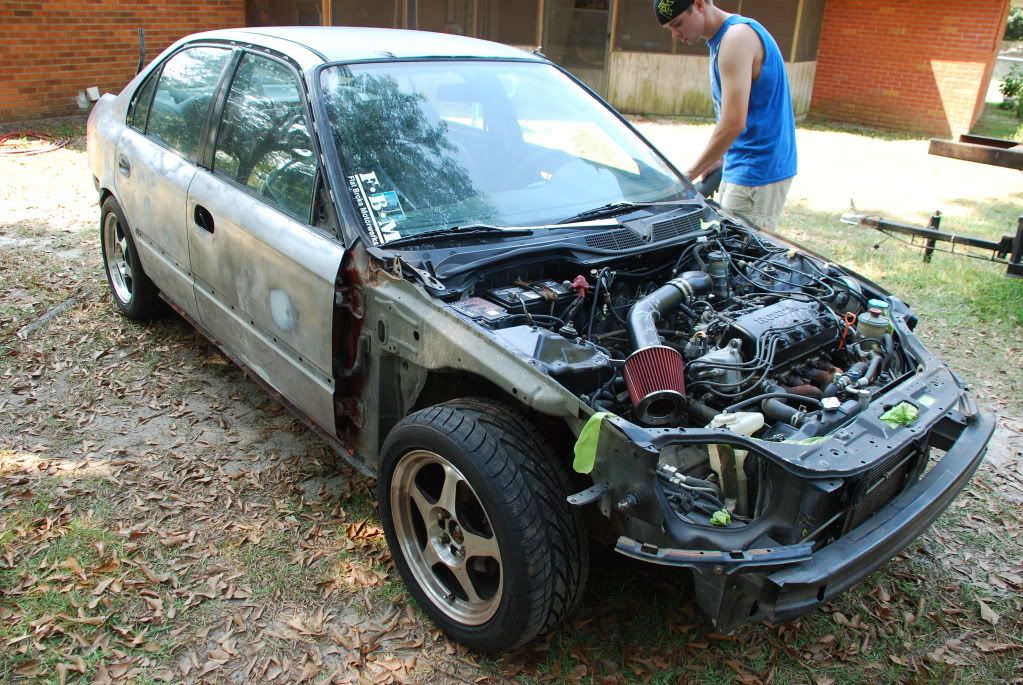 some time in the fourth week, time to start painting.. im sick and tired of green tape...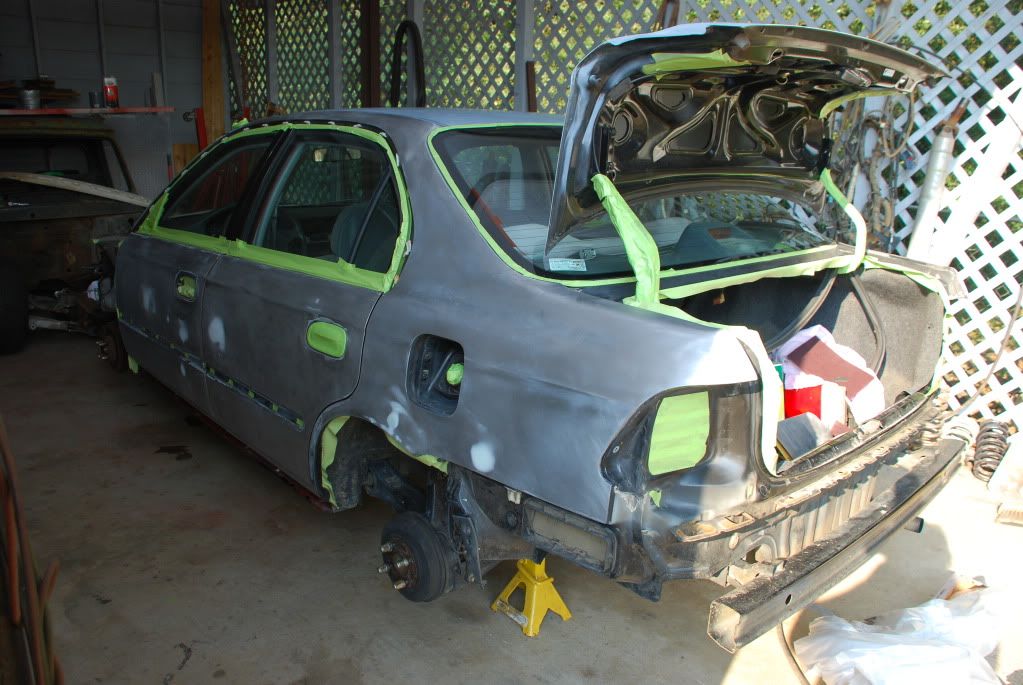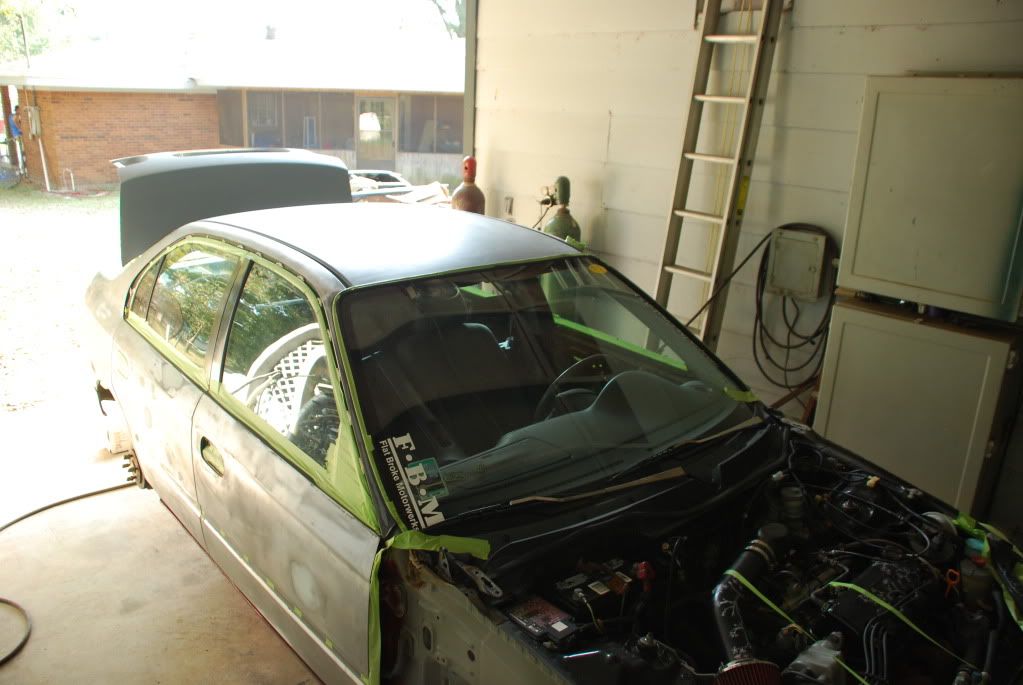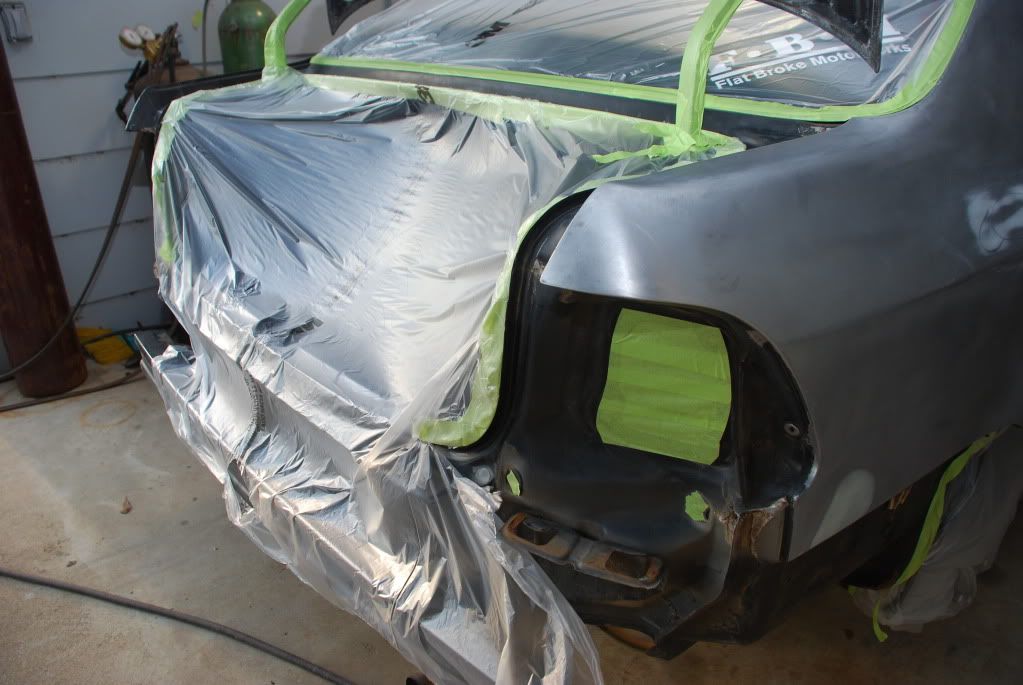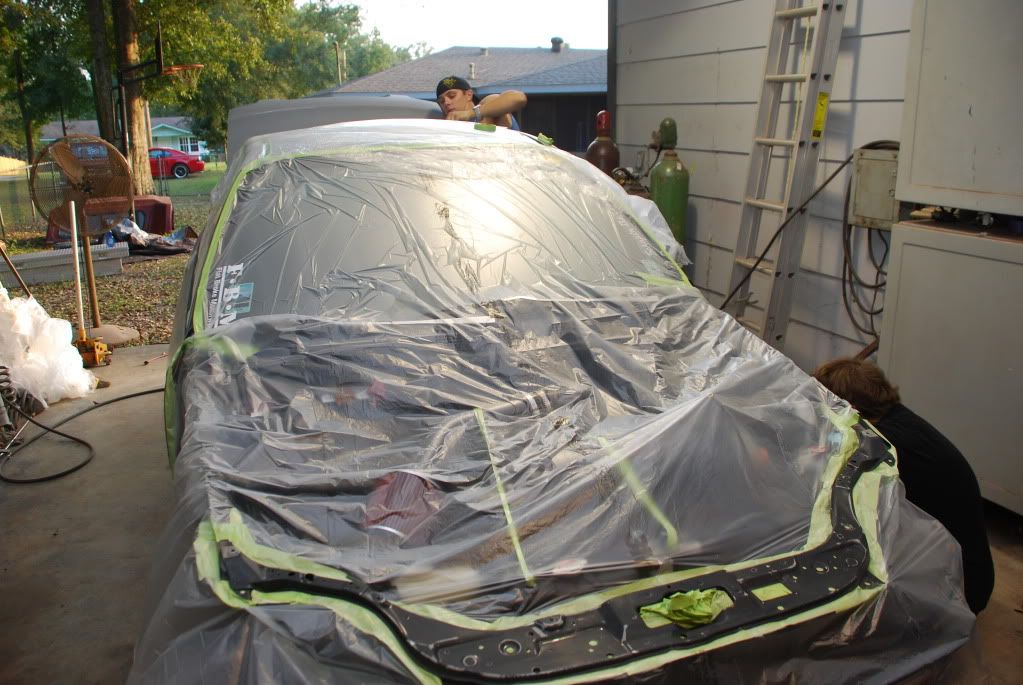 more pics soon! keep checking back in for updates.