MORE PICS THROUGHOUT THREAD! Most recent on page 3!




Car:
2006 Chevy Cobalt LT, 2.2L Ecotec
Bought brand new, but came with:
Power everything
Key less entry
ABS
Tinted windows
Aftermarket sunroof
Manual 5 speed transmission
Mods
Performance:
K&N SRI
2.4 Throttle body
2.4 Intake manifold
Racing solution 2.2 shorty header
LSJ down pipe
Corsa sport 2.5" cat-back exhaust
TWM short throw shifter w/ custom "T" style knob
Trifecta tune
Current HP dyno: 147 WHP 130 WTQ
Performance to come: , stage 2 cams, LSJ stock injectors OR possibly a S/C build
Suspension:
SSC springs
SS/TC shocks & struts
FE5 24m Front sway bar
Custom painted DC sports strut bar
Custom painted TTR Rear sway bar
Suspension to come: Moog FE5 endlinks, OTTP Rack spacers, a good set of break pads and rotors.
Appearance:
Exterior:
--->
http://www.yourcobalt.com/forums/chevy-cobalt-owners-lounge/10770-graffiti-my-car.html
Camaro SS style fiberglass hood (color matched)
Carbon fiber trunk lid - For sale!
18" Konig unknowns, wrapped in 225/40/18 Nitto neo-gen tires
Tinted windows
Painted calipers
Cobalt addiction grill
Painted headlights with night shaded markers & amber lens removed
Custom night shaded bow-tie tail lights
Night shaded Rear markers
Custom night shaded/painted "COBALT" third break light
Painted front bow-tie
Custom license plate
Debadged / Detrimmed
Honda element antenna
Interior:
--->
http://www.yourcobalt.com/forums/interior-exterior-styling/10905-obzs-interior.html
Recaro swap!
Clarion stereo deck
Diamond plate floor mats
Recovered the arm rests
Painted door panels
Painted door trim
Painted dash trim
Painted glove box
Painted piece under the steering wheel
Painted door kick rails
Chrome dice cigarette lighter
And pics!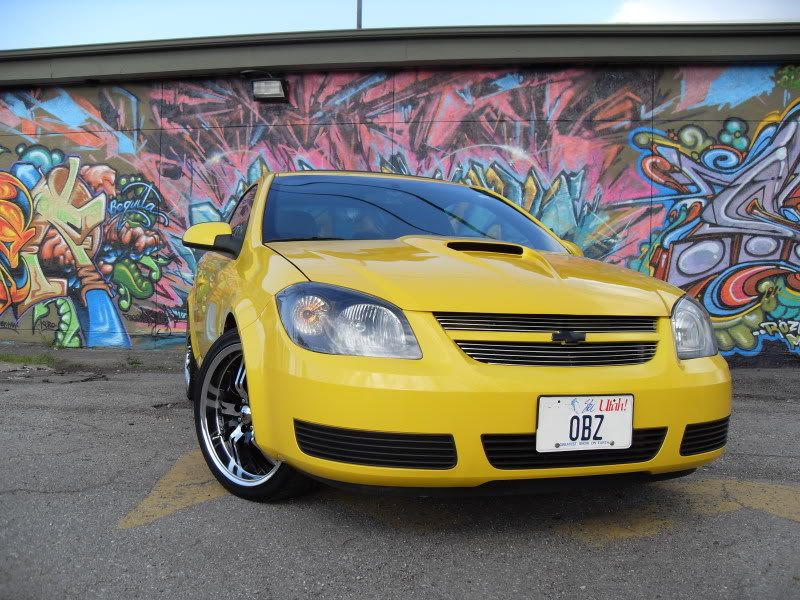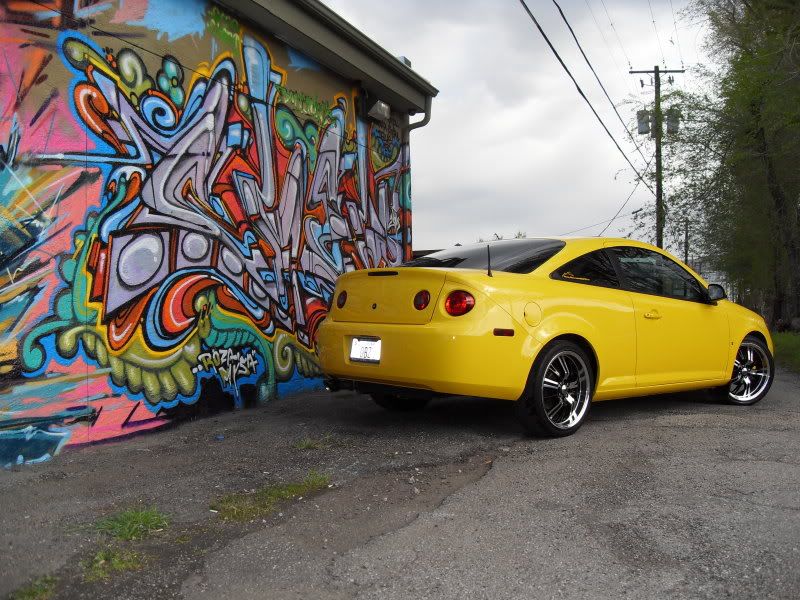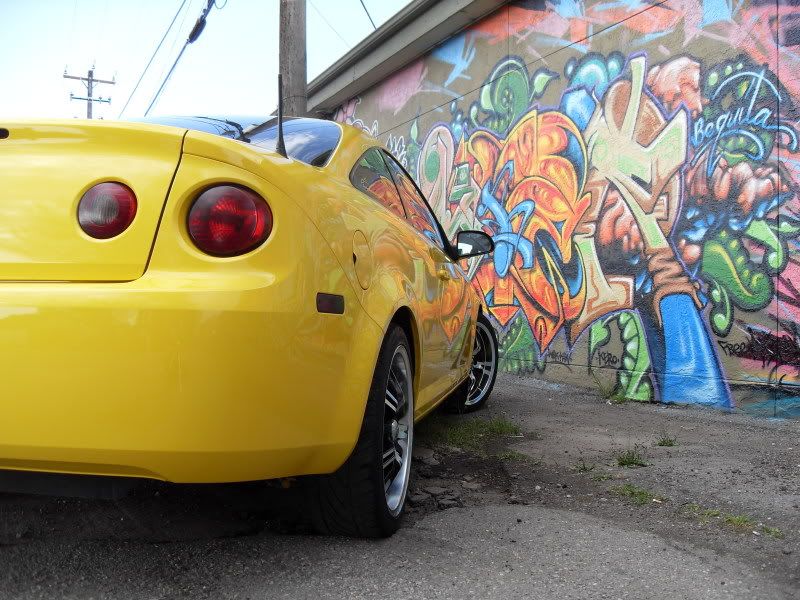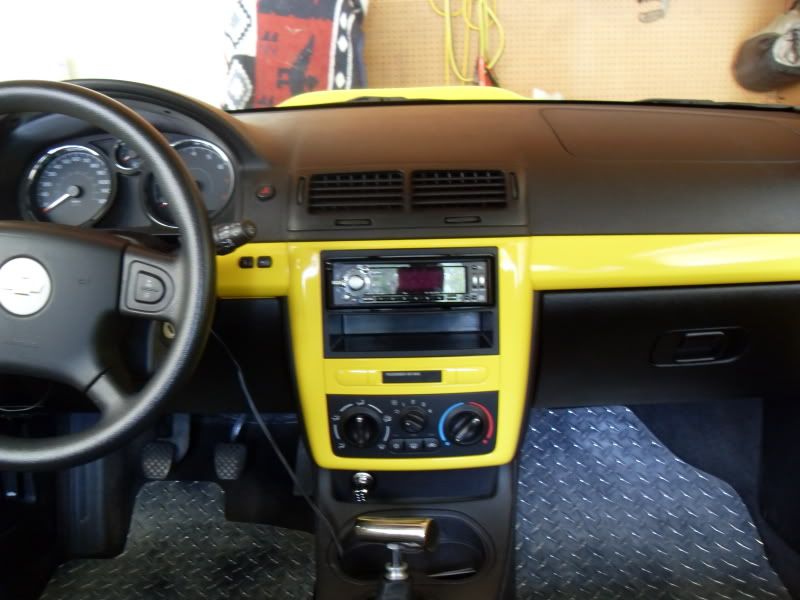 Track vid: