Long story short, I bought the car on March 4, 2009 as a salvage title with 9000 miles on it. I have been messing with modding it ever since.
Exterior
Debadged Lettering
20% Tint
Black Drums & Calipers
Black 16" Stock Rims (steelies for winter)
Tinted Tails
Black Painted Door/Trunk locks
Removed Black Window Vinyl
5000K HID fogs
Mini H1 5000K Retrofits
Chrome turn signal bulbs
"Stealth" halos (mounted behind shrouds)
Carbon Fiber CU decals
MPx Shorty Antenna
Interior
Metalcast Red Interior Trim
GM Rubber Floor Mats
TWM Short Throw Shifter
Red LED courtesy footwell lights
White LED trunk lights
Painted Trunk Struts - Metalcast red
Audio
Pioneer avic-u310bt In-dash Nav
Stock Pioneer Speakers
Under the Hood
Hood Strut - Metalcast red
Coolant Overflow Line - Metalcast red
Valve Cover - Metalcast red
2.4 Intake Manifold
2.4 Throttle Body - Metalcast red
Coolant overflow line - Metalcast red
LSJ exhaust manifold
LSJ downpipe
Injen Short Ram Intake w/ hydroshield
Tsudo Catback
TTR Poly Trans Mounts
Trifecta Tuned
Suspension
Progress Springs
Future Plans
Powell Hardcore Rear Sway Bar
more Dark Metallic Red Accents (calipers??)
Hyperblack Enkei EV5 17" rims
only god knows what else....
anyways.. onto the pics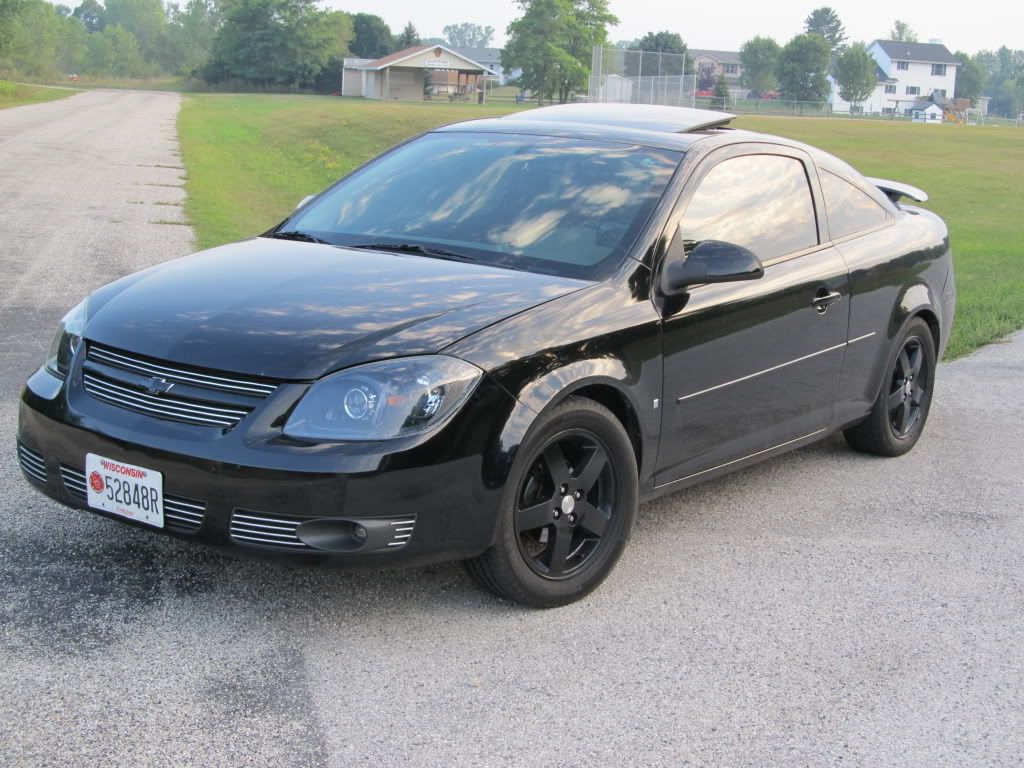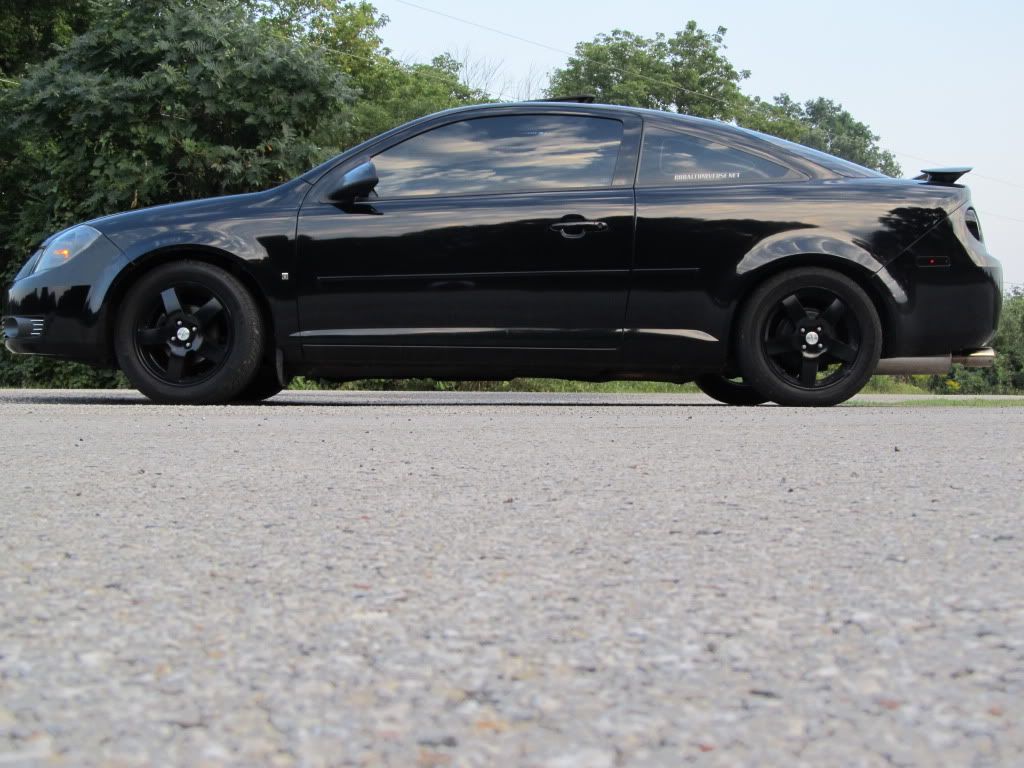 retros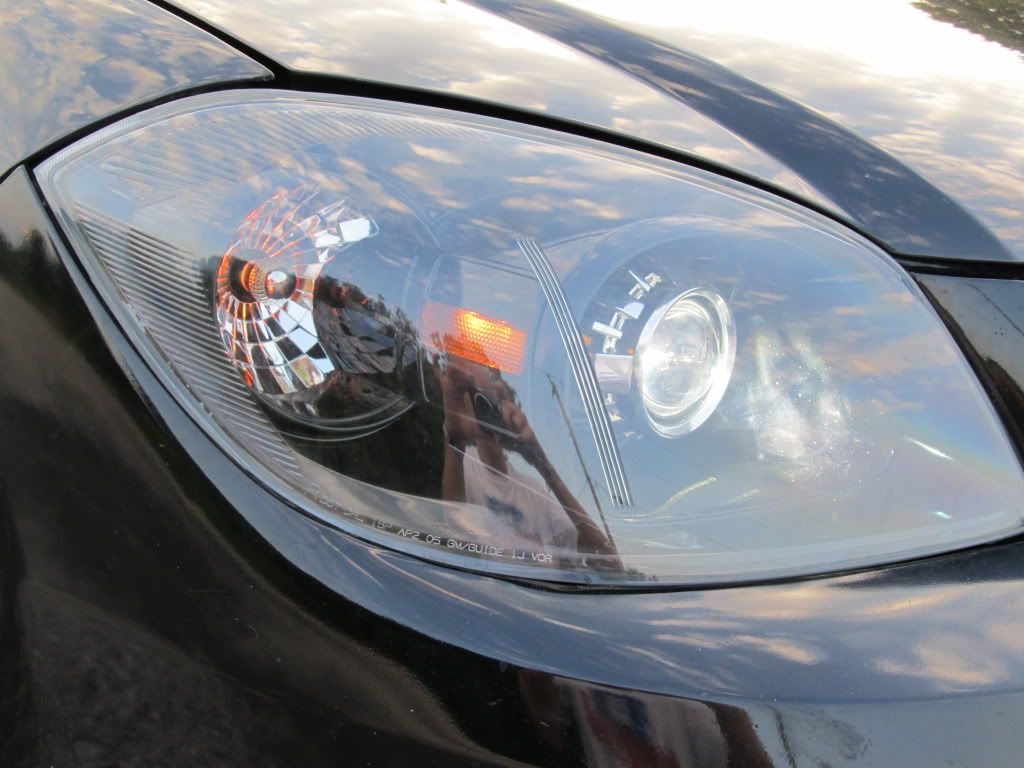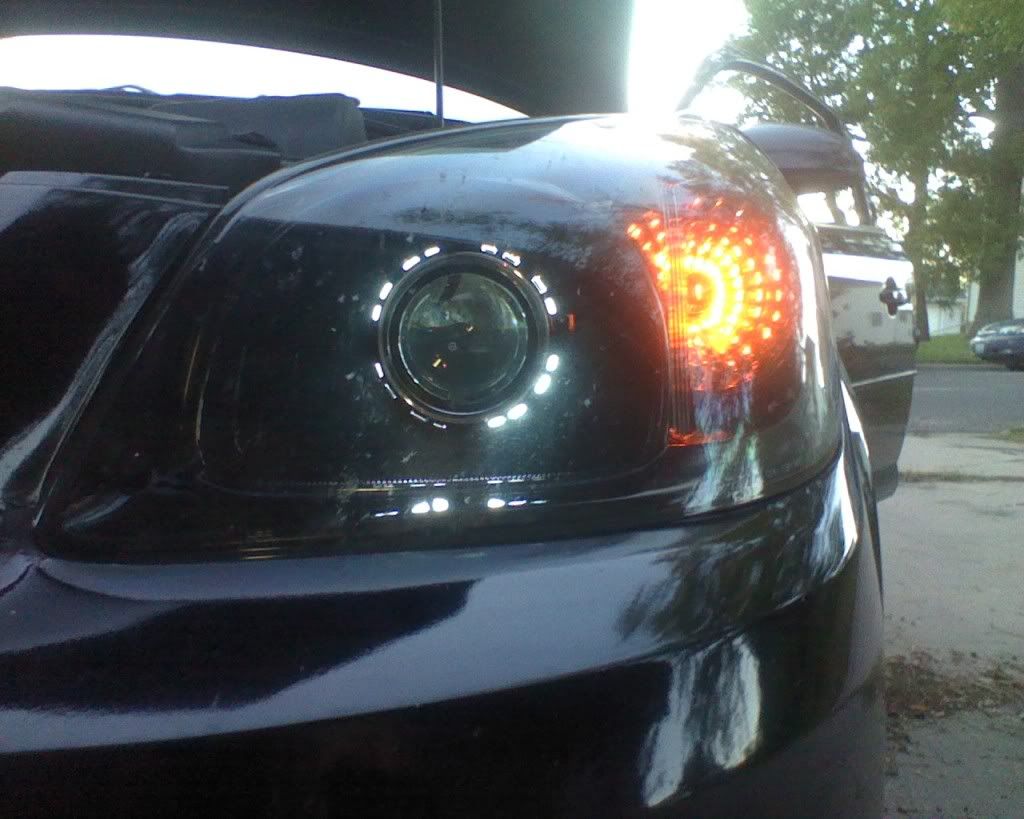 Interior shot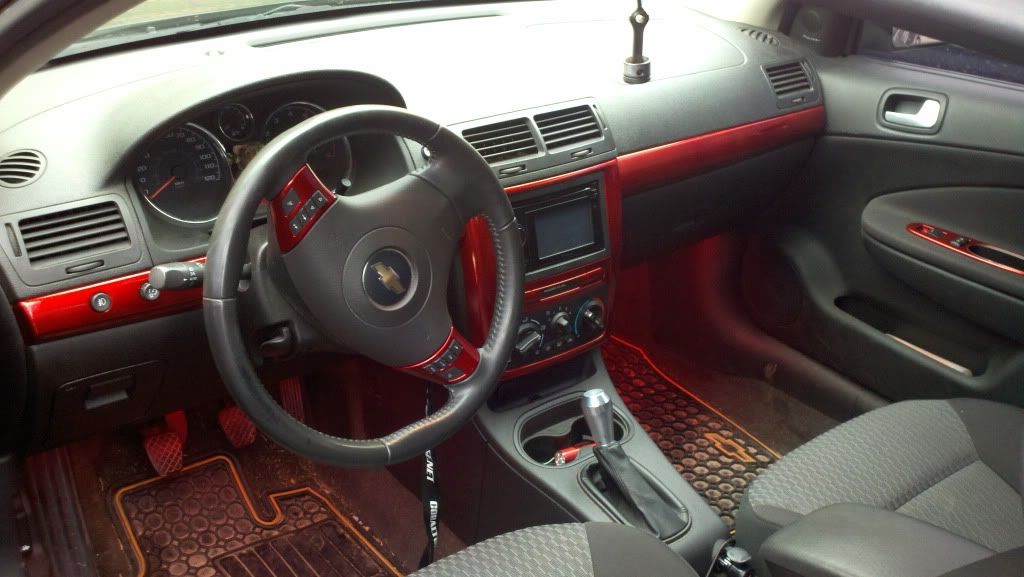 trunk struts
under the hood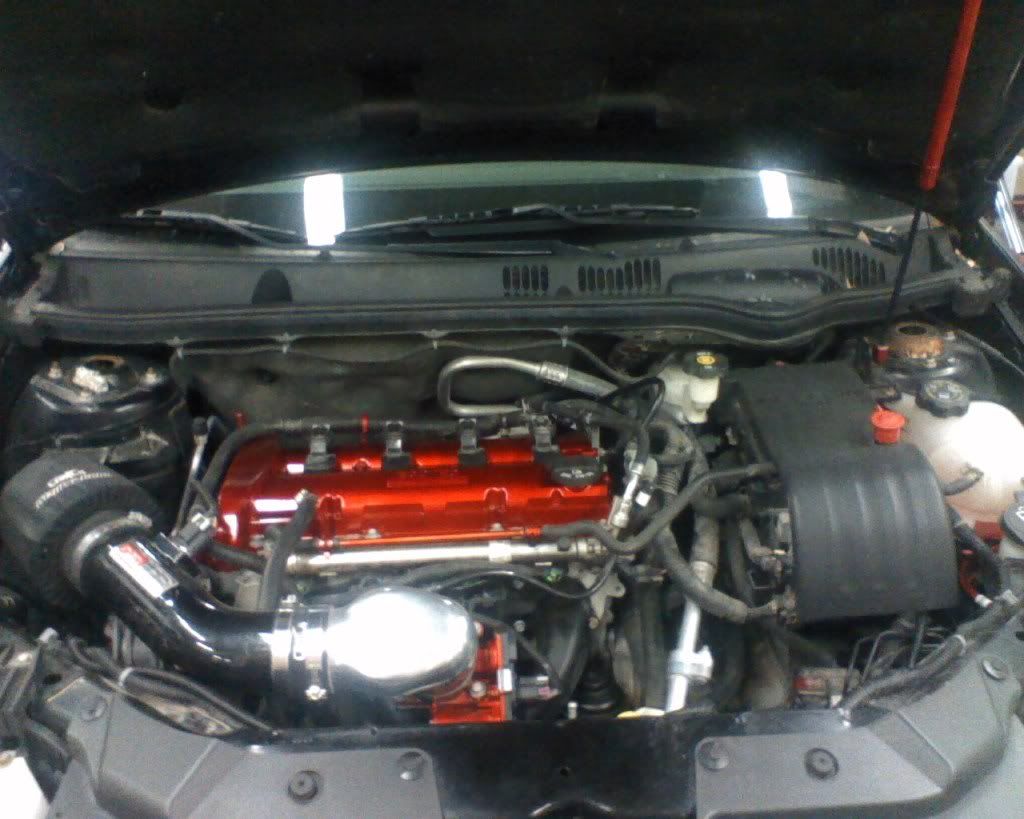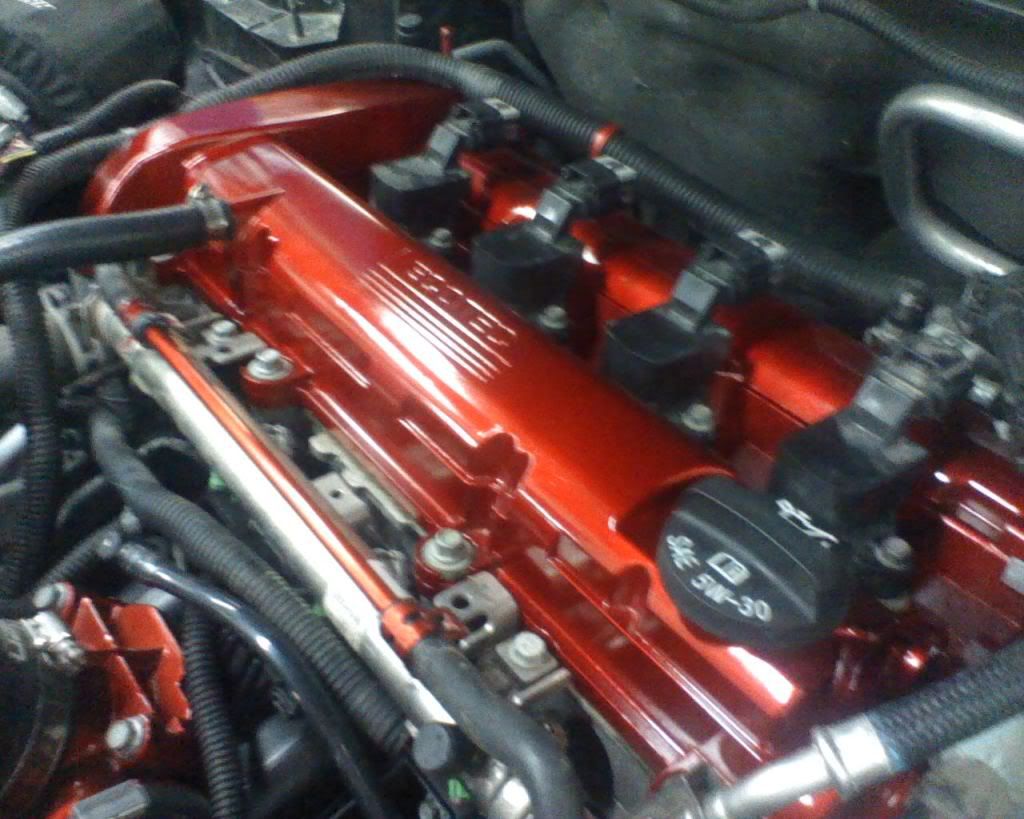 even deeper under the hood lol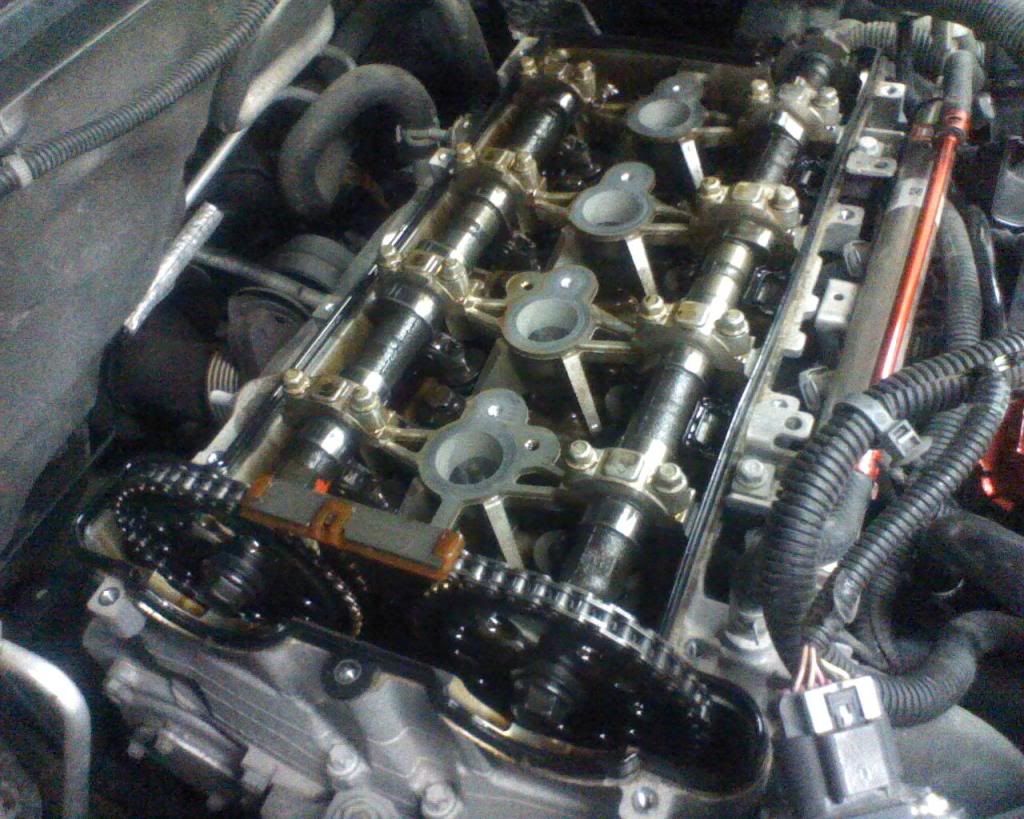 MORE PICS TO COME........... thanks for looking