Discussion Starter
•
#1
•
These cars look great in black and wanted to black mine out so Ive started with the rims. I followed some DIY's I found online. I started with washing the rims with dish soap then sanding the shit out of these things. Seemed like it took forever but was worth it. The dremel really helped. After that, washed,cleaned and dried them. Then before applying primer I cleaned them with isopropyl. I ended applying 3 coats primer, then 2 1/2 coats of primer filler, and finally 5 coats matte black paint. I also painted the center caps metallic silver, they came out very nice. I used dupli-color automotive paint and allowed 5 days for curing. Hopefully the paint will last quite a while. There was a few flaws but hard to see unless you were right up close inspecting the rims.
So I had to get the wheels balanced afterwards and I was explaining to the customer service dude at the counter "please be very careful not to scratch or chip the paint as I have just painted them". He says no problem Ill write that on the work order to be very careful.I then said "Can I just speak with the technician". Hes like "No, dont worry about it, Ill be sure to tell him to be careful". I left it at that and shouldnt have. Long story short, the tech was not careful with the impact driver and put some small chips in the rims beside the lugnut holes. This happened on Saturday and I will be speaking with the manager on Monday about this. ****ing idiots! Anyways here are the pics of the process and the end results.I haven't taken pics of the chipped rims yet.
Here is the room and setup I had to paint the rims with. The Halogen lights were great for speeding up the drying process.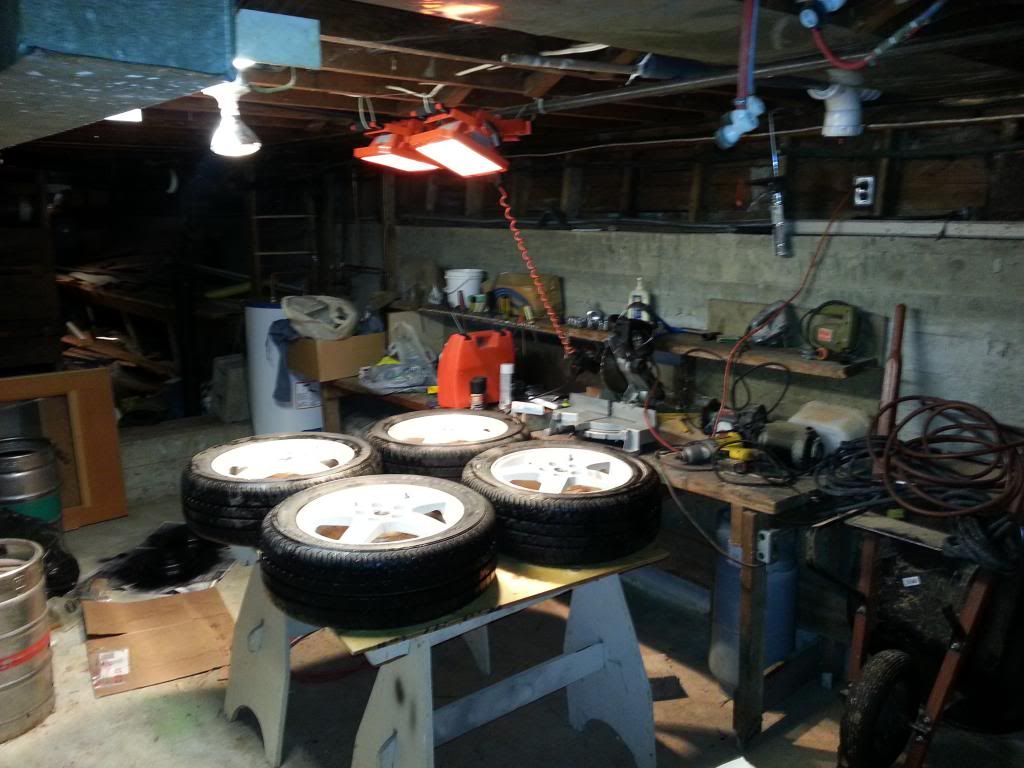 Rims just after sanding and washing them.
This compressor was great for drying and cleaning the rims.
After final coat of primer.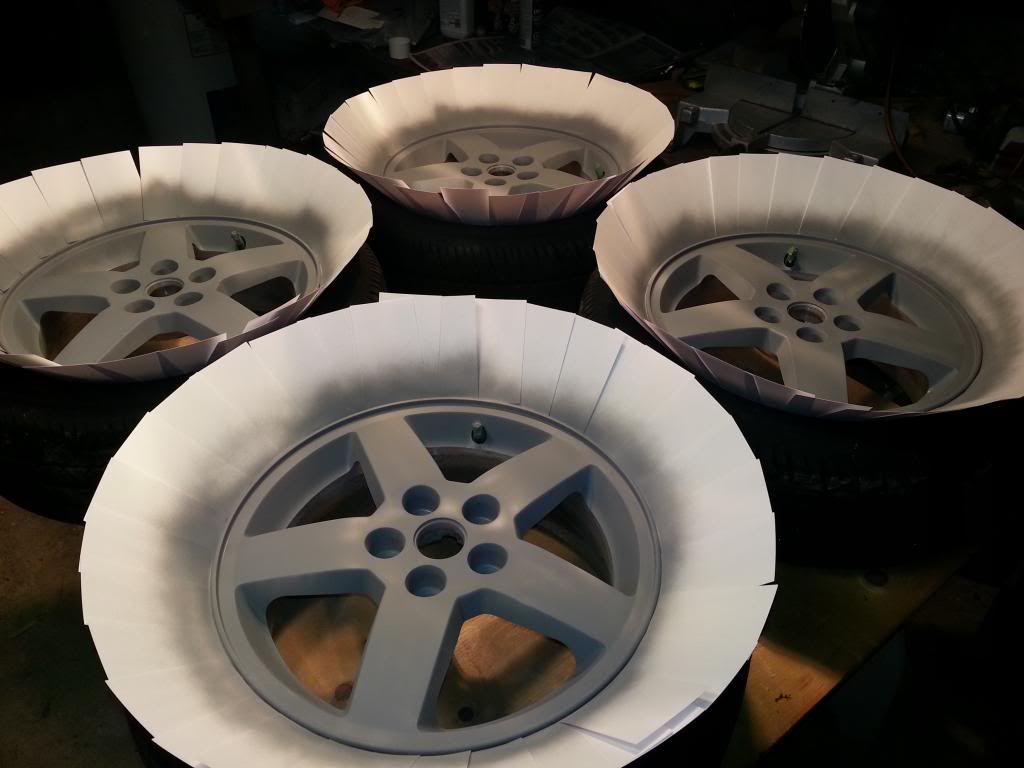 After last coat of paint.
Finished product, rims back on the car#1.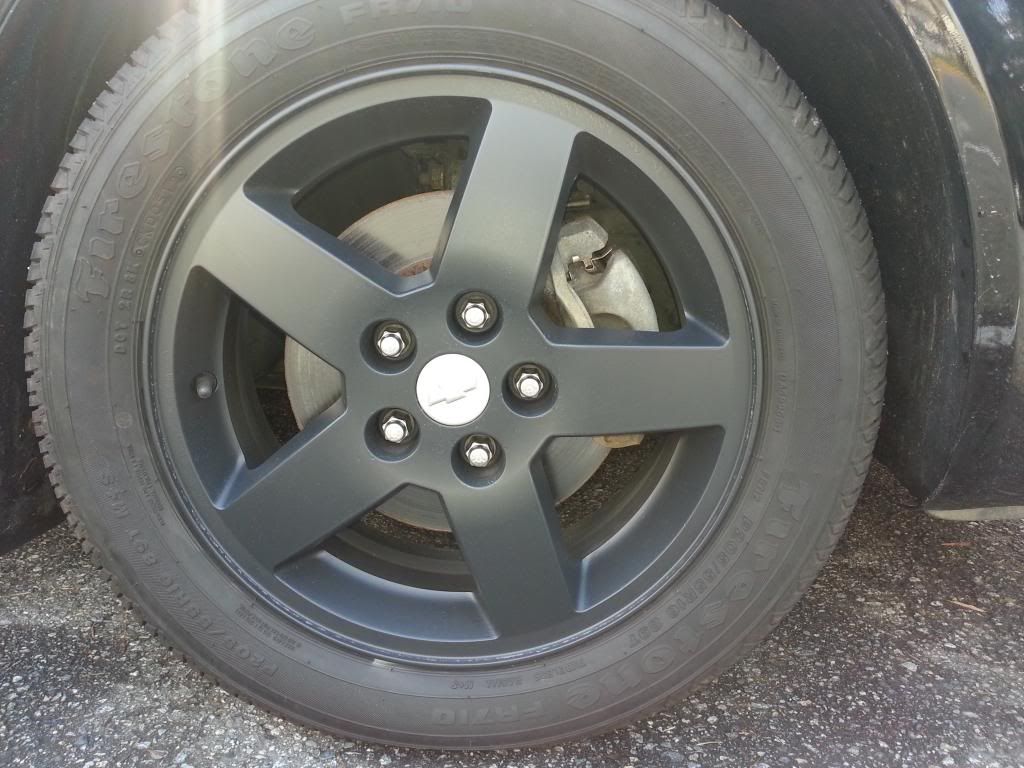 Finished product, rims back on the car#2.
Finished product, rims back on the car#3.