I'll be putting this together slowly as i have time. I'll do my best to make a breakdown of all the performance options available. Please ask questions here, but i'll request your post be deleted if it's a common question that can be answered in a quick search.
I'm too tired of misinformation and the same thread 100 times asking which springs are best and which shocks/struts to get...
Factory Components
FE5 suspension - 2005-07 years
24-mm front stabilizer bar
FE5 shocks and struts. The springs may be different from some FE3 models.
Larger front end links
FE5 suspension - 2008 and up years
24-mm rear stabilizer bar
NEW FE5(LNF) shocks, struts, and springs.
Updated front knuckle
Both SS/SC and SS/TC springs lower the car by ONLY 10mm. That's less than half an inch.
SS/TC springs are ~30% stiffer than the SC springs.
Either one will be a great upgrade to any FE1/FE3 car. SS/SC stuff can be had cheaply, SS/TC stuff is better.
The alloy FE5 arms are an excellent upgrade to any FE1/FE3 Balt or Ion.
(Keep in mind if installed on an Ion, they will increase camber a fair amount)
Good read on
Cobalt Front Suspension by Qwikredline
FE5 part numbers
Sway bar: 15821093
Clamps: 22608428('05 only , 1bolt/1slot) 10389617(2 bolt, ALL other FE5 including LNF)
Insulators: 22700091('05 only) 15822993(06-07 only)
Rear Axle: 15232752(same as FE3)
Links: 20784688(ALL FE5 same, including LNF)
Struts: 15247245/15247246(L/R)
Shocks: 22728821
Frt Springs: 21994335(L/R same)
Rr springs: 10390024(same as FE3)
Lower control arm: 15803766/15803767( L/R, right same as LNF)
Knuckle: 22667248/22667249(same as all except LNF)
LNF/FE5 Part numbers
Sway bar: 15782696
Clamps: 10389617(same as 06-07 FE5)
Insulators: 25847760
Rear Axle: 25864579
Links: 20784688( ALL FE5 same)
Struts: 19181044/19181043(L/R)
Shocks: 25793745
Frt Springs: 25833647(L/R same)
Rr Springs: 25821162
Lower control arm: 25930725/15803767( L/R, right same on ALL FE5)
Knuckle: 25923942/25923941(L/R, unique to LNF)
Aftermarket Shocks/Struts
Koni Yellow Adjustable Shocks/Struts.
Koni Yellow's are a good upgrade, but they are expensive. SS/TC stuff is actually a better system, for much less. GM didn't spend all that money at the Nurburgring for no reason.
KYB
KYB makes aftermarket stock replacements, don't bother.
Springs
Oh boy, here we go...
Eibach - VERY high quality springs.
- Sportlines - Very high quality springs, actually one of the best. Good drop, not too aggressive. However, they employ coil bind which limits your rapid multi-compression performance in the rear.
- Front: 2.0"
- Rear: 2.5"
- Prokit - Excellent spring, afaik they do not use dead coils, so performance will be better than sportlines.
- Front:1.6"
- Rear: 1.8"
K-Sport - coil bind, not quite as high quality, but k-sport has a good reputation.
- Front: 1" SS, 2" Base
- Rear: 1.3" SS, 2.5" Base
Tein - Tein is legendary in the import world, but i have not seen many owners of these springs. Any input is welcome.
- Front: 1.2"
- Rear: 1.3"
Tenzo-R - Meh. They do have a pretty good drop. I don't have any experience with these springs.
- Front: 2"
- Rear: 2.5"
SSC - I have heard they have nearly identical spring rates to stock SS/SC springs. Good handing, great ride. I have also seen a tendency to sag over time.
- Front: 1" SS, 2" Base
- Rear: 1.5" Both
B&G - VERY low. No experience.
- Front: 1.6"
- Rear: 2"
Pedders - THE BEST. These are the springs i run. They dont have a radical drop, but their rates are better than any other spring available. Ride better and handle MUCH better than stock. Perfect compliment to SS/TC struts
- Front: 1.5"
- Rear: 1.6"
H&R Race - Good ride, great drop. Again, very high quality spring, but it uses dead coils. A little bouncy, i imagine most of the coil bind drop springs are.
- Front: 2"
- Rear: 1.6"
H&R Sport - No experience, but I imagine similar to the Race, just slightly softer and not quite as low.
- Front: 1.5"
- Rear: 1.4"
Progress - One of the best looking drops IMO. Comparable to Sportlines as far as ride quality.
- Front: 1.5"
- Rear: 2.0"
Sprint - No experience.
- Front: 1.6"
- Rear: 1.9"
Zenn - Very cheap. You get what you pay for IMO
- Front:
- Rear:
Dropzone - ?
- Front: ?
- Rear: ?
Goldline (Discontinued) - The HRR guys love these, but i have never seen them on a Cobalt.
- Front: ?
- Rear: ?
ARK - Another coil bind spring, similar to the K-Sports in quality and ride.
- Front: 2.0"
- Rear: 2.5"
Coilovers
JBP
B&G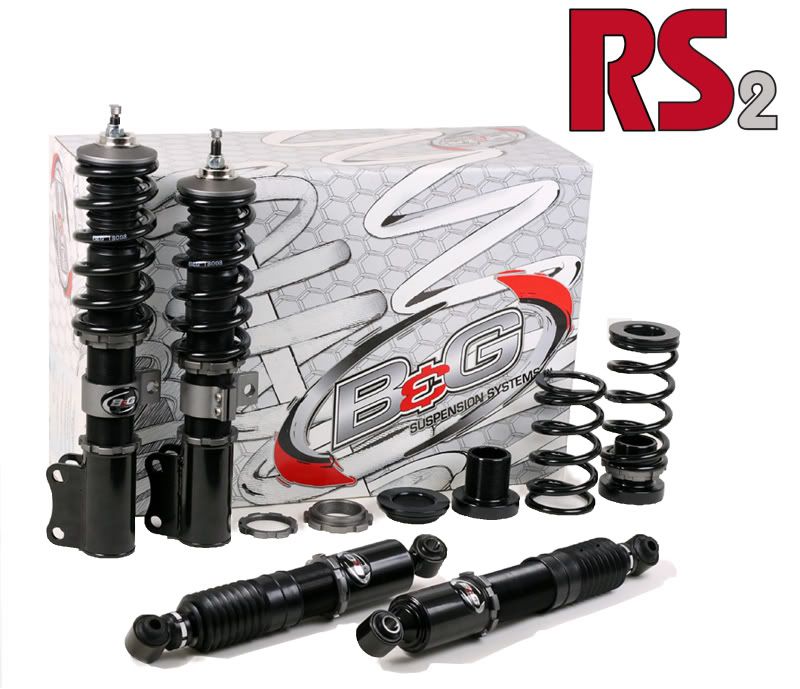 [/COLOR]K-Sport
Stance
KW
- Variant 1
- Variant 2
BC
ARK
Pedders