I've had my car for about a year and a half. It's my daily driver and by no means a show car. Just a decent looking DD.

Interior Mods:
Not too much here, just LED lights in the dome, and my Tuba in the back seat 24/7. haha

Audio:
I adapted some Bose speakers from an older Corvette, they fit pretty well but besides that nothing much in the A/V dept. yet.
Exterior/Performance:
Beautiful stock GM Summit White paint. haha But seriously, 6000K HID's in the headlights and fogs, shorty antenna, IPCW Bermuda Black tail lights, LED tag light, Ksport lowering springs (ordered Stance GR+'s 4 days ago!), Stock wheels powder coated white and wrapped in 225/45/17 Yokohama Parada Spec 2's, white housing headlights, 2.75 in. Exhaust, K&N drop in filter, and a ported TB.
Here are the only shots I have of the Balt since I got it. I'll upload some more once I get them....Onto the pics!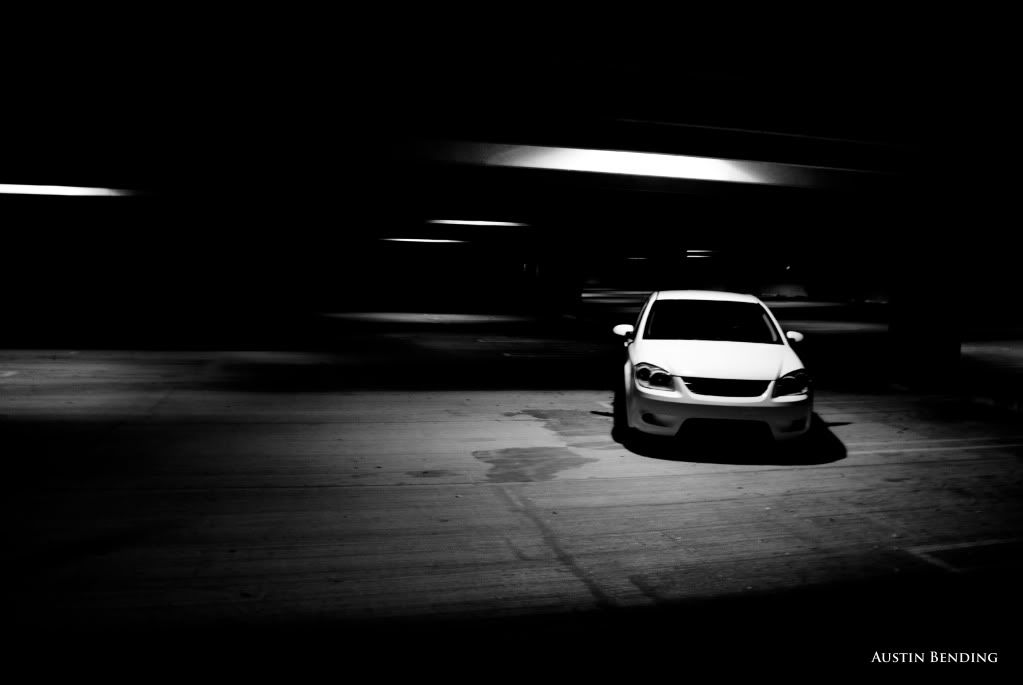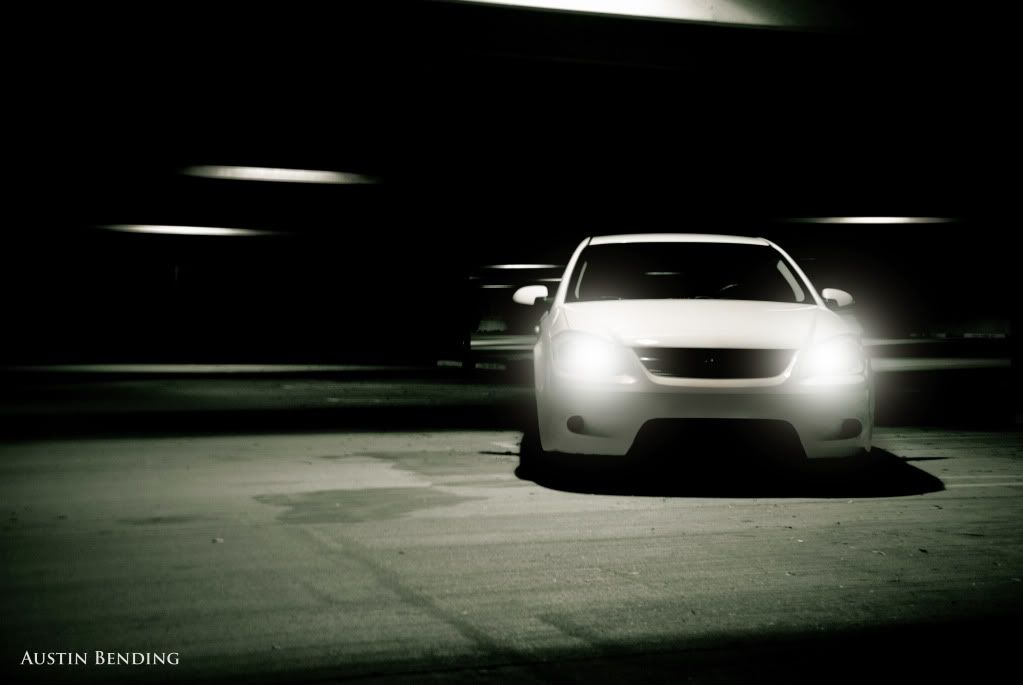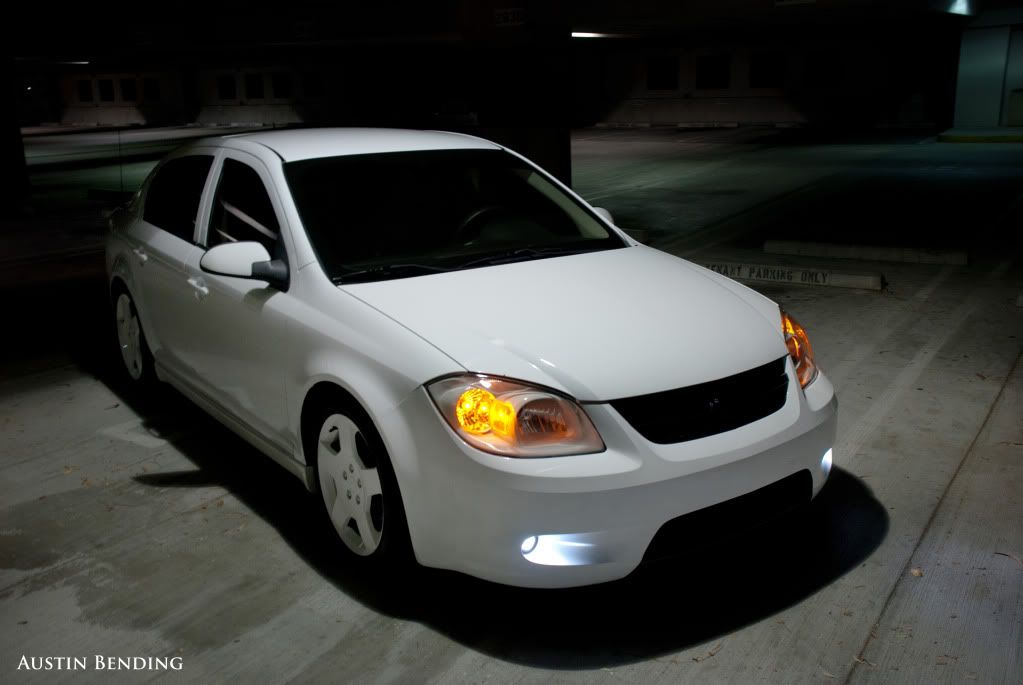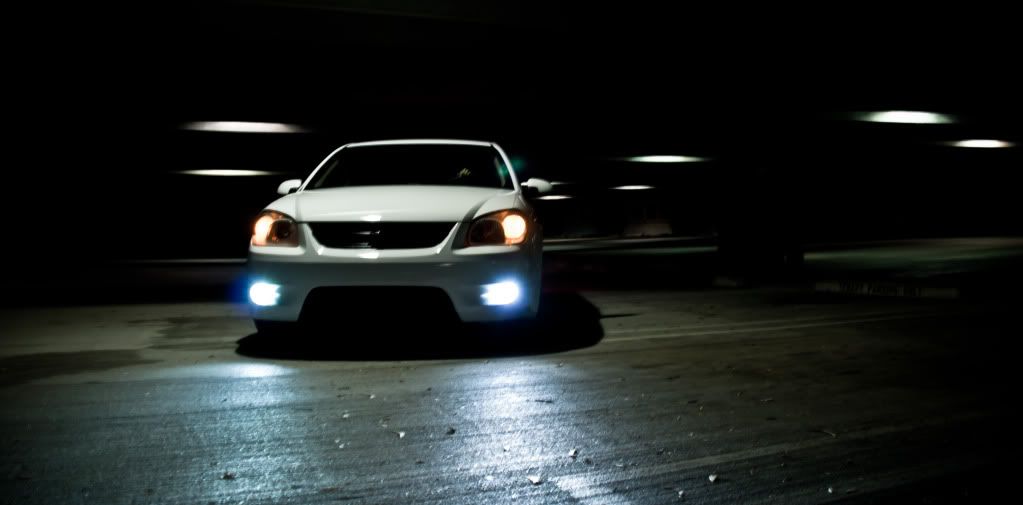 iPhone pic: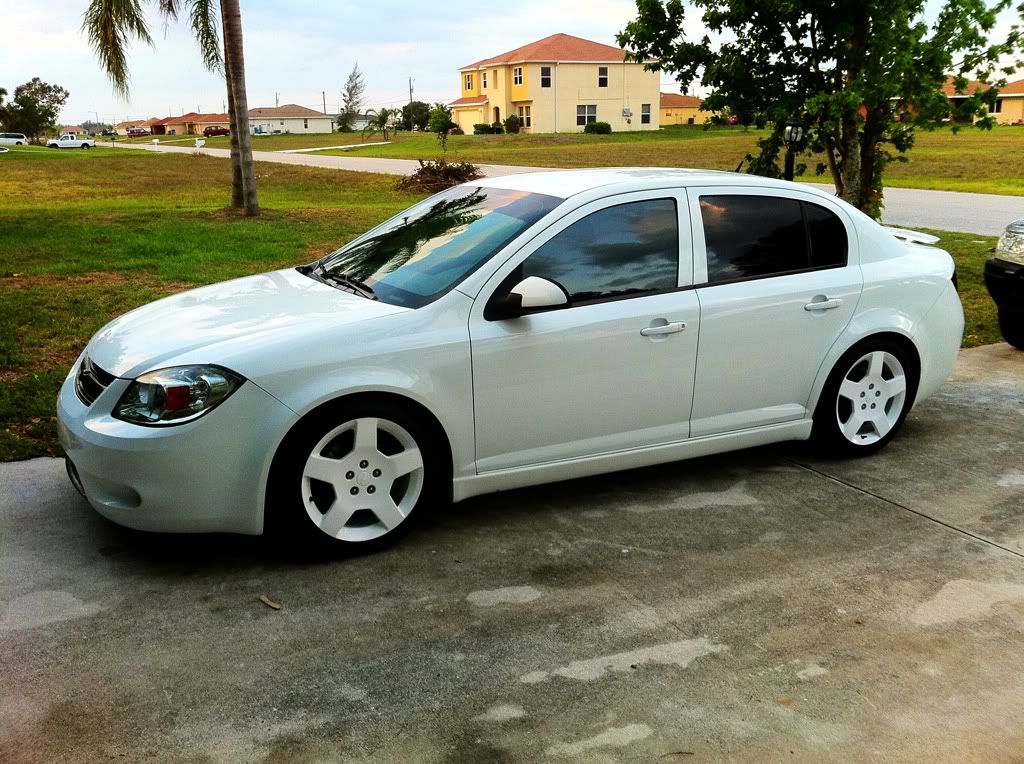 And on from the night after I got it: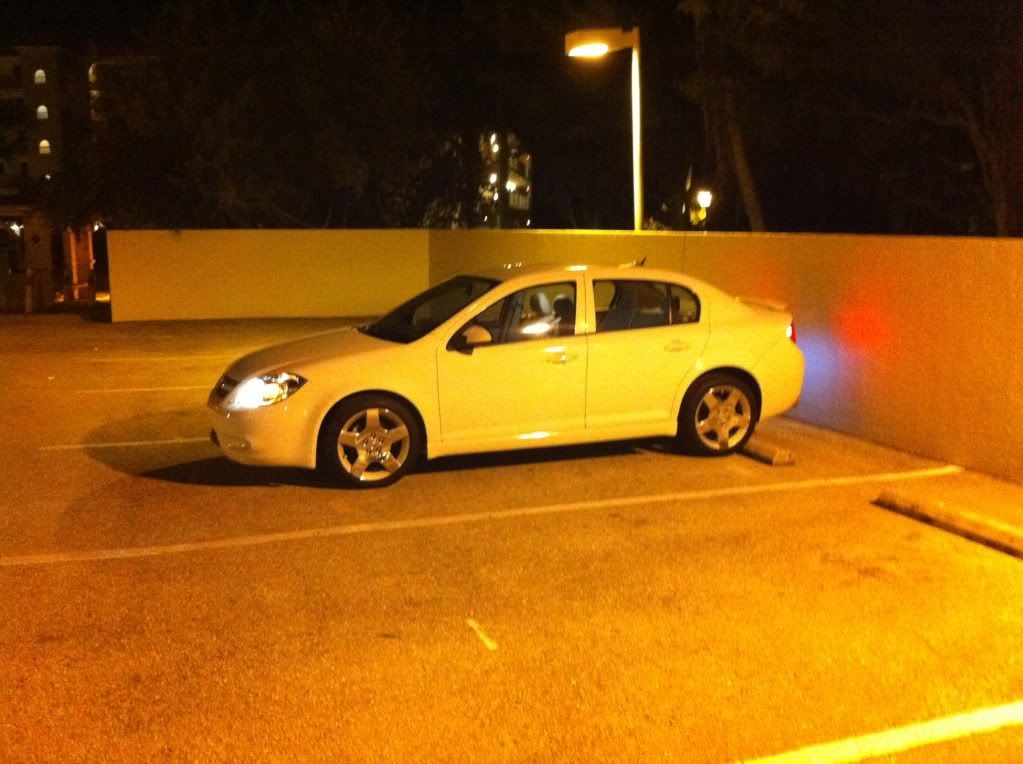 Nothin too special but its been a good car to me soo far *knock on wood*