So, I picked up a center arm rest leather cover from eBay last week. I got it put on today. I added an inch of padding and glued it to the original rubber cover. I used my air staple gun and 1/4" staples to attach the leather to the underside of the armrest. I think it turned out pretty good!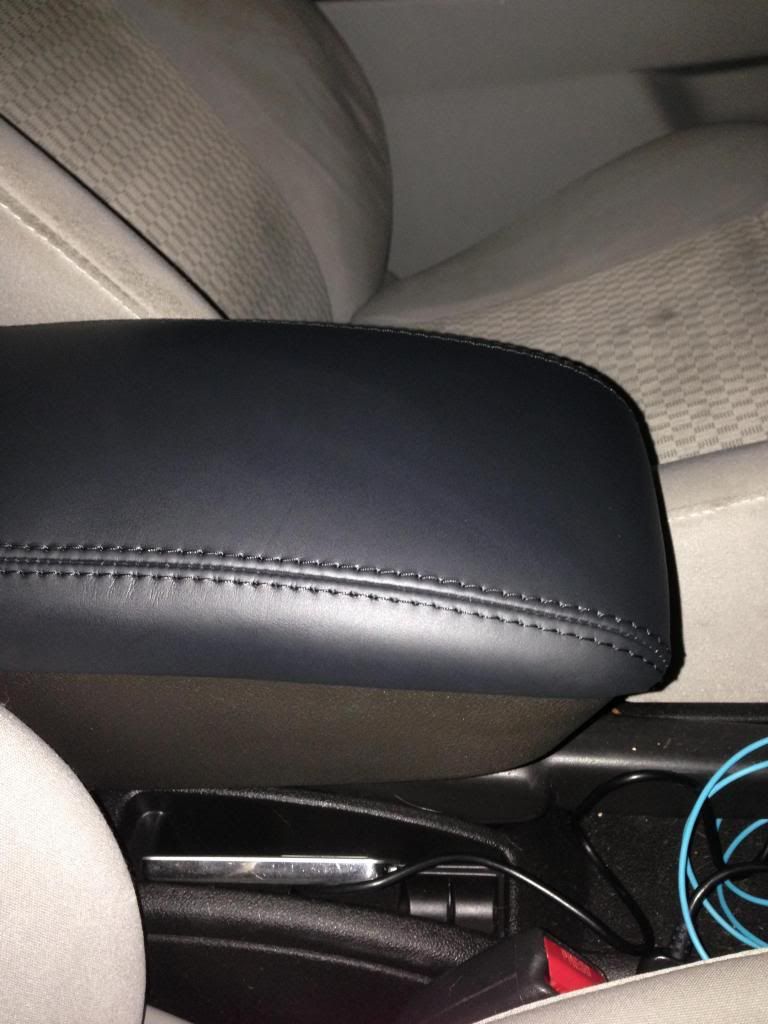 These cloth seats stain so easily! I can't wait to reupholster them.
If you want one of these covers, the eBay seller offers them in a few color choices and thread options. Here's a link to their store.
Honda Accord 2008-2012, Lexus RX 300 330 350 items in leatherinteriors store on eBay!