Discussion Starter
•
#1
•
Well apparently I should have this thread..haha
So in October of 2006 I meandered into a local VW dealership with a terrible POS of a 2000 VW Golf GL (see : 2.0L 8v, base of base models with lots of problems). Go in with the intent of test driving some 4 door mid sized new VW's.
I test drove a 4 door White Rabbit 5spd with moonroof and heated seats.. quite the car, but I really wanted a boot.
Then comes the Dark Gray fully loaded GLI. Leather heated seats, Moonroof, 6spd, dual zone climate controls.. mmmmm great car, not my color... test drove and realized the extra 50hp and torque was pretty nice and I wanted a trunk... I was up for a 2.0L turbo Jetta... but I didn't want leather.. "I'll special order a white or black VW Jetta GLI in manual" I told myself... "Do you have any of the cloth interiors on the lot, so I can see before I order my car" I tell the salesman. "Yes, we have one over there, the blue one." he says back.
as the salesguy runs his over cologne'd ass into the dealership to get the keys I travel through the parking lot to the Shadow Blue shimmer of a package 1 (moonroof, regular climate controls, no leather) GLI (Sport model of the Jetta.). He comes back and I comment on how I actually like the color. He states that as it was a leftover 06 and the 07's were coming, the dealership could probably work out a favorable deal for me. I get into "what kind of deal" they could offer and turns out, I got my $27 sticker car for about $23,000 when all was said and done (as well as getting a $4,500 trade on a $2,000 value car, his fault for not going outside to look at it first..
)
Anyhow, so turns out, even though it's got the new VW DSG transmission (dual clutch, as in Evo's, Skylines, Etc) I was in love. It was the right price, the right color, and didn't come with a 10 week wait.
Thats how it all began.
stay tuned for future chapters.
---------- Post added at 05:10 PM ---------- Previous post was at 05:10 PM ----------
first picture :
At that point I brought home my new Tiguan... err I mean GLI. Sorry the stance threw me off..
I was quite content with my new purchase. But with me being me, I had an immediate agenda. I needed
-Lower it
-to swap the XM for Sirius
-get rid of the stupid bumper markers
-get rid of the stupid mirror markers
-lower it
So in the freezing cold of New England in December or so, I got my first mod purchase for my car.
-Poly Motor Mount insert to crisp up motor movement
-smoked Mirror markers
-Neuspeed Sport Springs (1.25"F/1.50"R drop)
-Open Fog light Grilles
so much better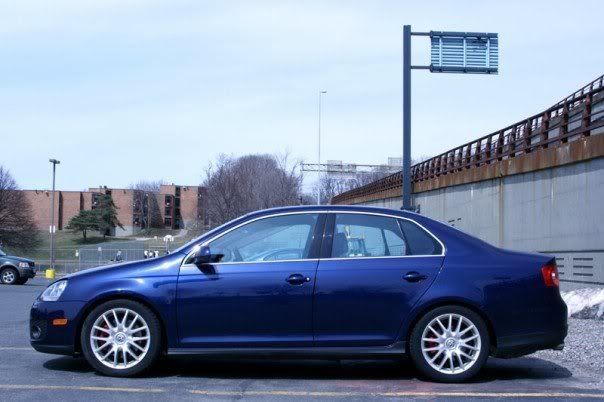 I then drove that for the winter and come March, decided the car needed some better wheels to really look right. also threw in some bumper markers.
Holy smokes, winter already... mix it up, paint the stockers..haha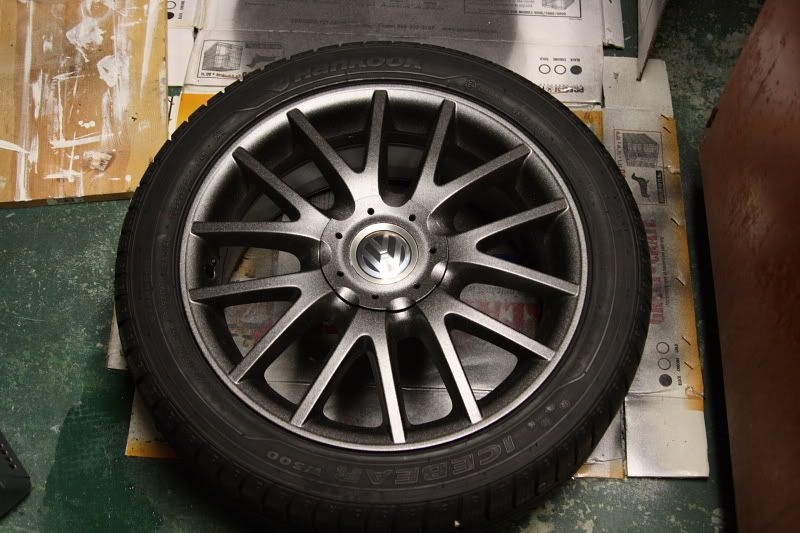 then its summer again... how bout we add coilovers and wheels.. mmmm much lower..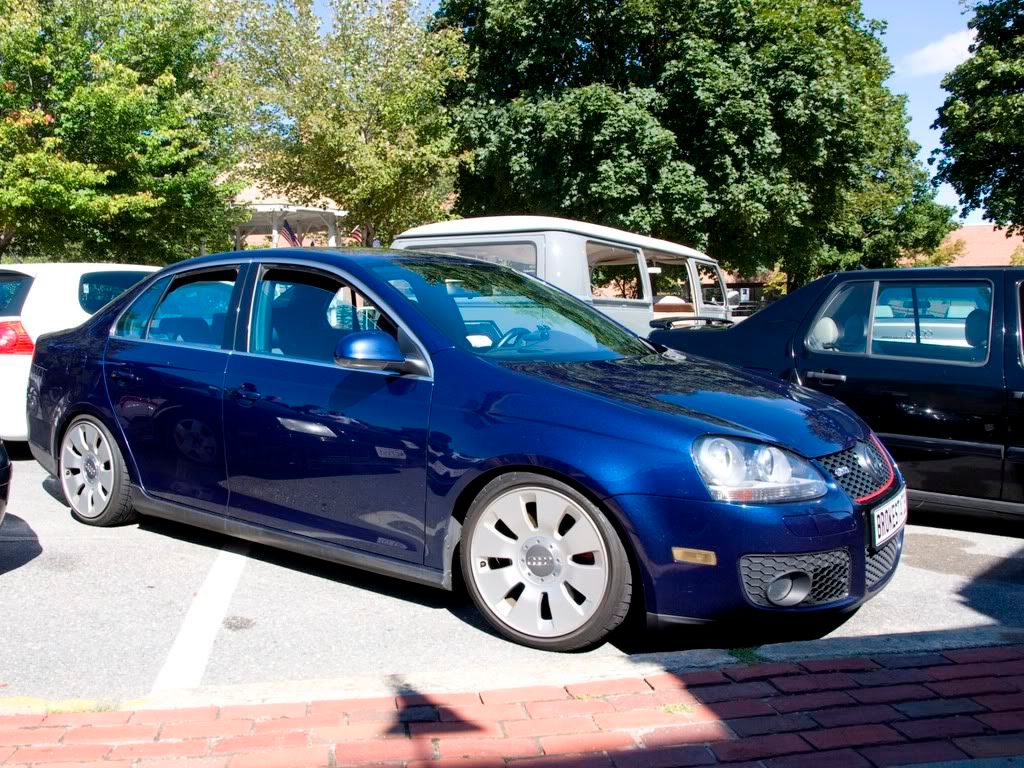 and then from GLI to regular Jetta (new grilles)