So I decided to try and make a gated shifter plate out of some spare aluminum plate I had.
Problem is the the plate sits so low on the shift stick, and the gears are spaced too close together, there isn't enough room to allow for individual slots for each gear.
I would have to build up the console around the shifter to a point where the stick has enough left and right play for individual slots.
That seemed like too much work (for now).
So this is what I have come up with.
Just an aluminum plate cut to fit, wrapped if faux carbon fibre, and silicon'd in place.
Then I glued some stretchy material underneath to fill the space.
Quick trip to the hardware store for some copper, and the shaft is covered with shiny brass look :cheesy:
Feedback Please!
V1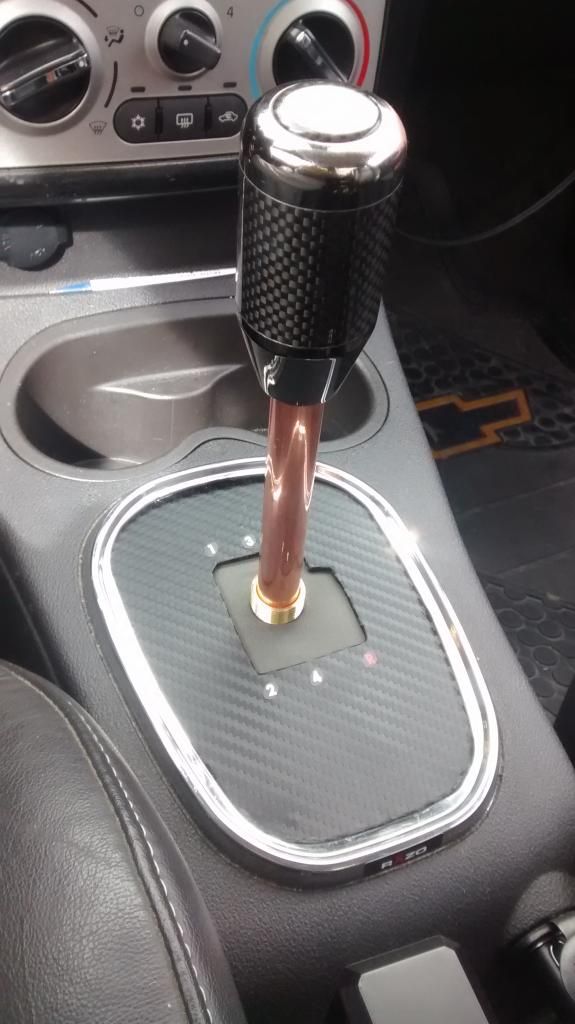 V2