Hello to everyone! This is my Victory Red Cobalt LS Sedan i purchased brand new back in July of 2009 (Just had its "birthday" or aniversary of purchase day yesterday.)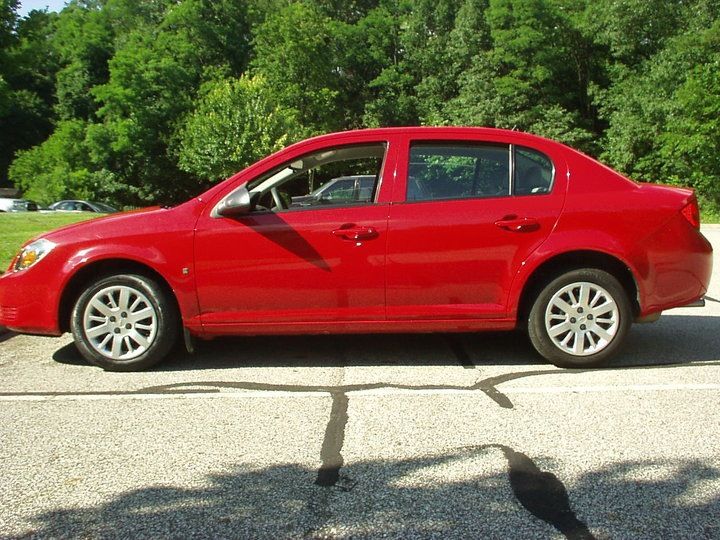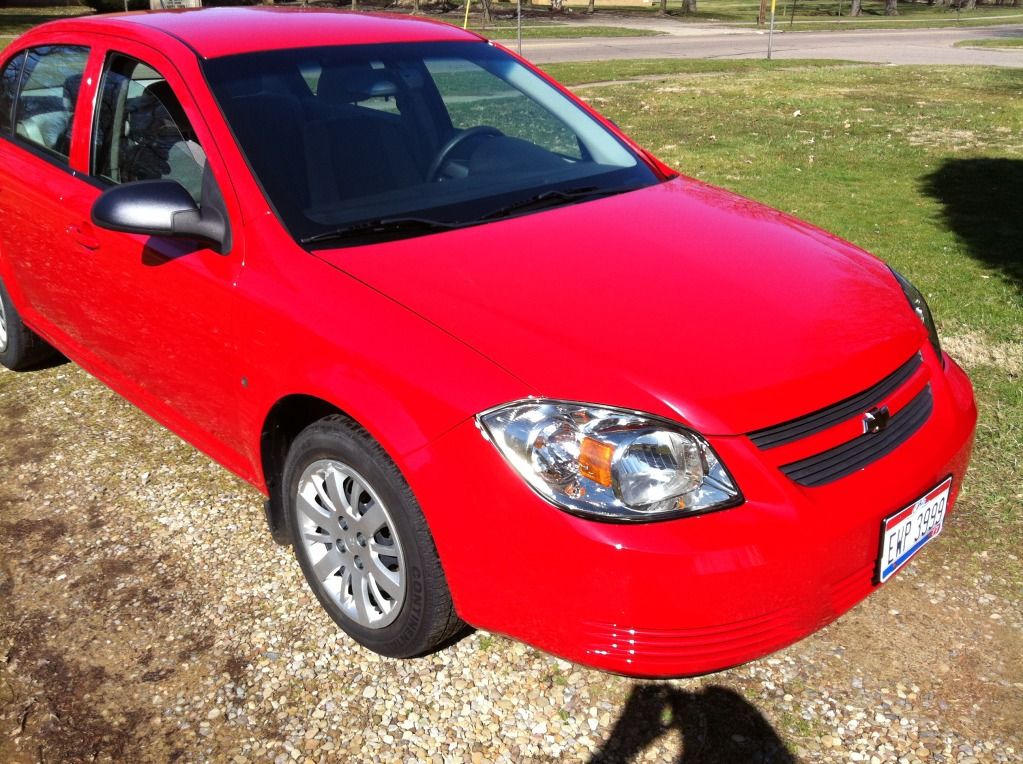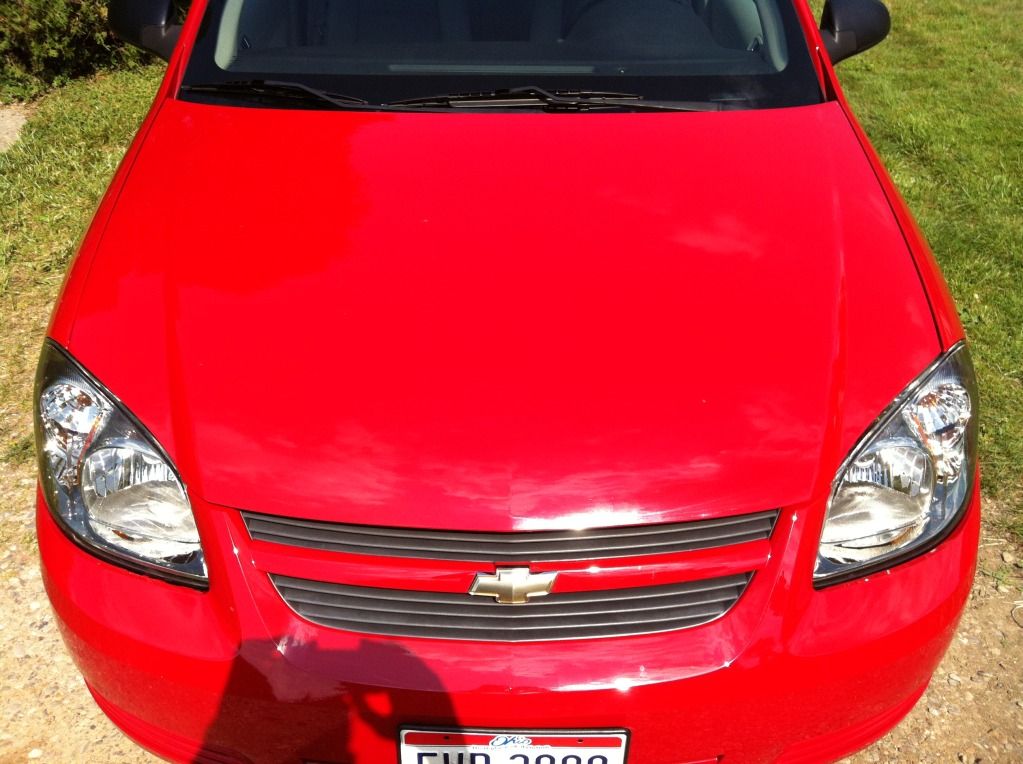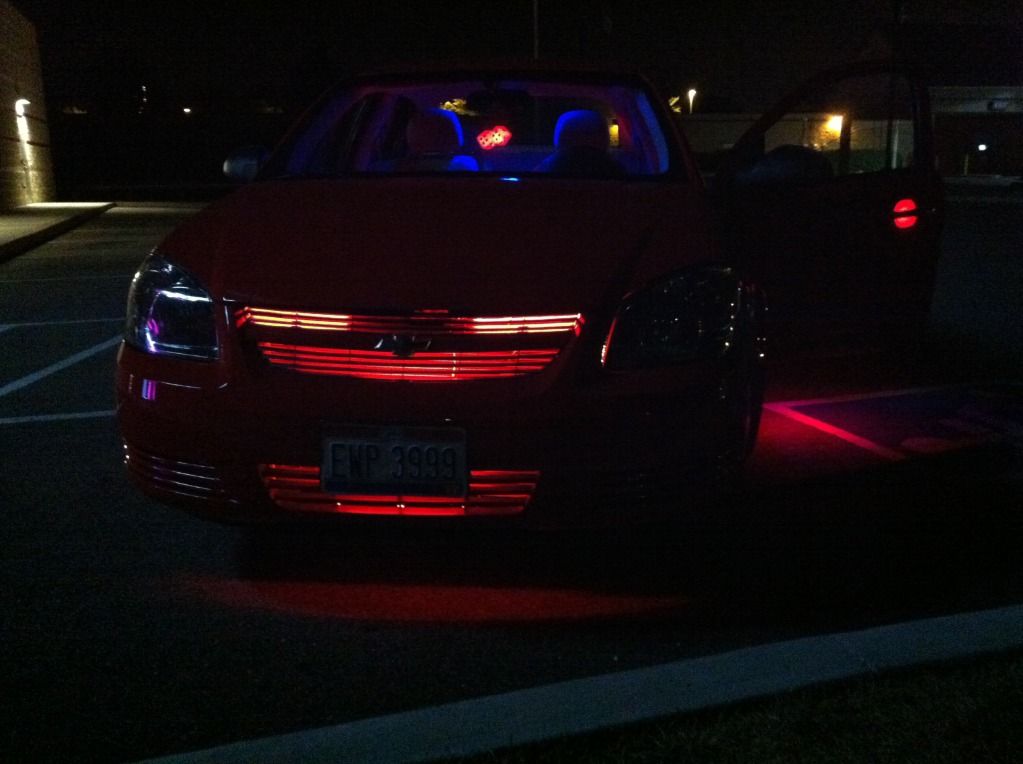 Im new to the whole modding, so as far mods ive only just started a few. The engine is still stock but has been kept detailed and cleaned, as the rest of the car has. I am very particular when it comes to
my car paint. I have never had it washed in an automatic car wash in all the three years of owner ship. I always use a two bucket wash method along with detailing clay and sealants as needed. I also periodically do a full interior detail on it. The above interior photo was actually a recent photo NOT a photo of it when purchased new from the dealer. As you can see its spotless and is still in like brand new condition even the carpet mats.
I do plan on doing a ton ofperformance mods to the engine such as full intake build including manifold swap and throttle body, oil catch can, and strut bar.
Exterior:
As far as current mods that i did do, i have it pretty much decked out with neon and leds. I have led door handles, Streetglow led lisence plate frame that moves to various patterns, Red neon tubes by streetglow inside the grille, added a blue led strip s the lisence plate light. Also have installed red led puddle lights so as each door is opened a red spotlight or "puddle" shines down and red leds inside the side mirrors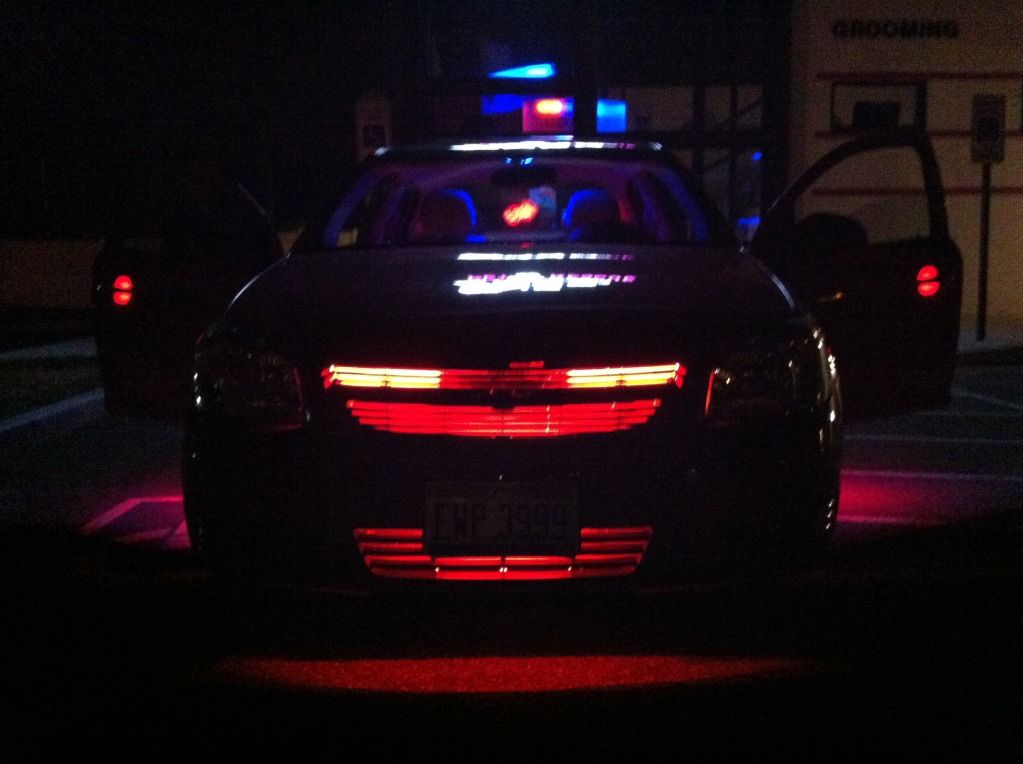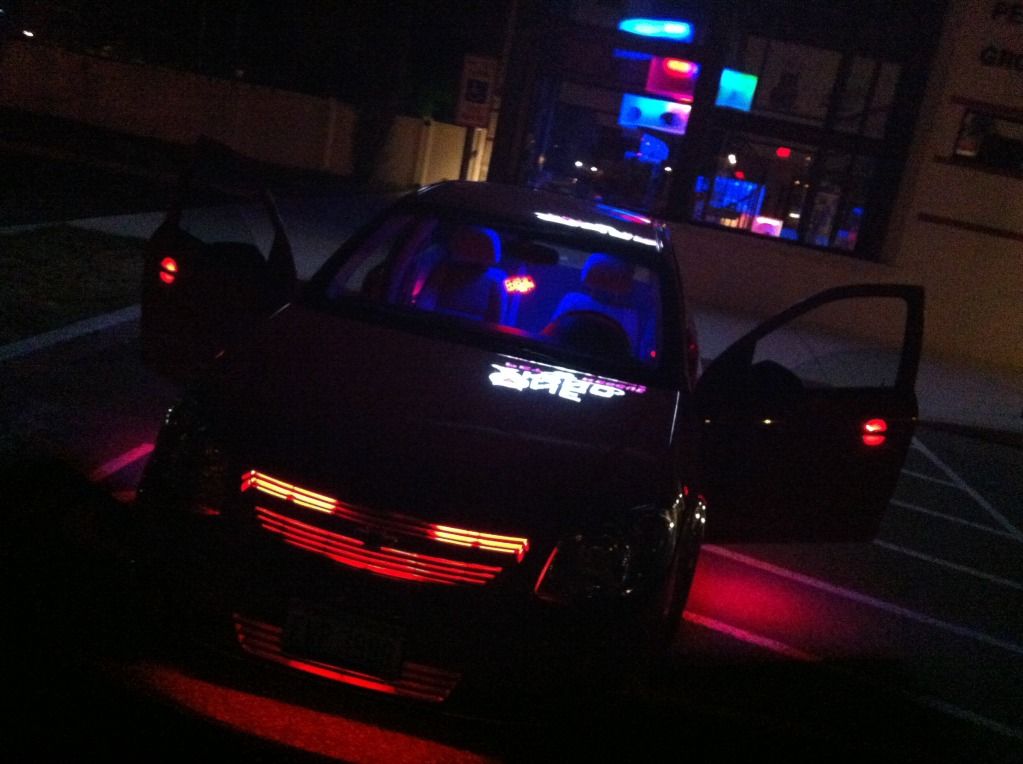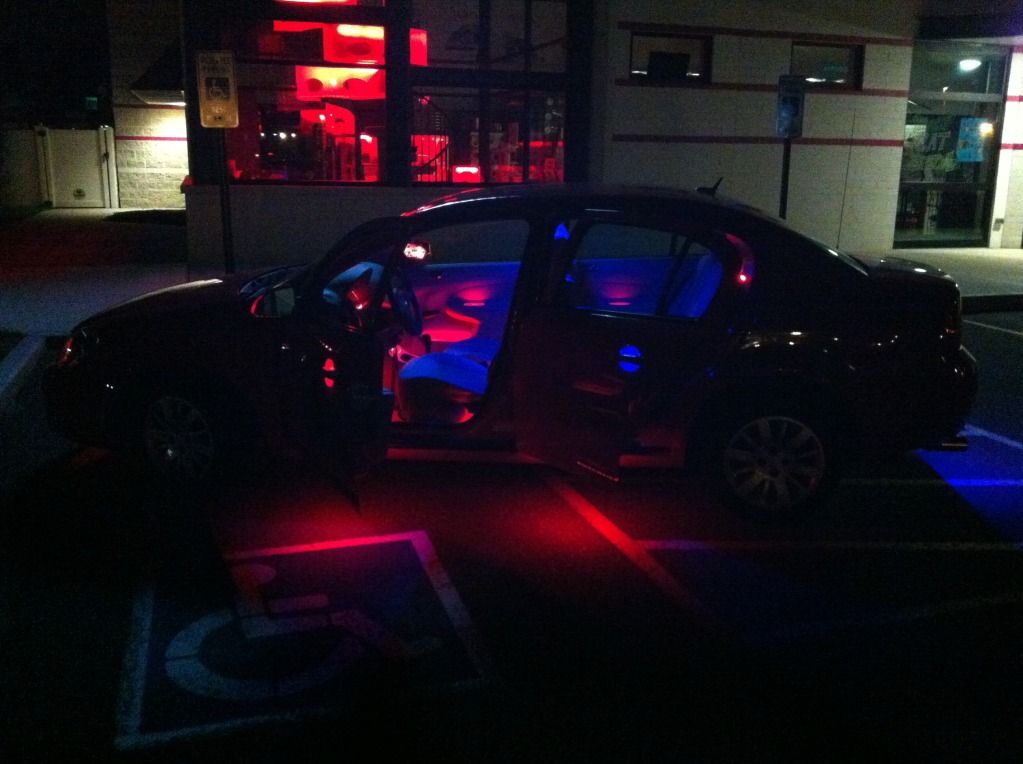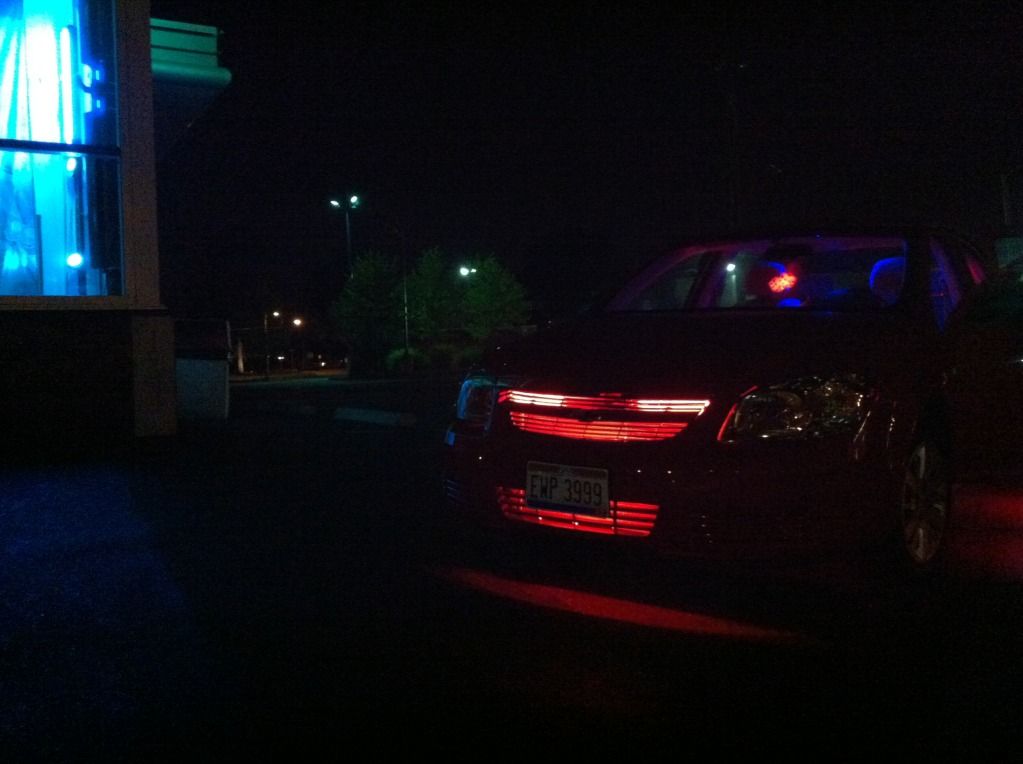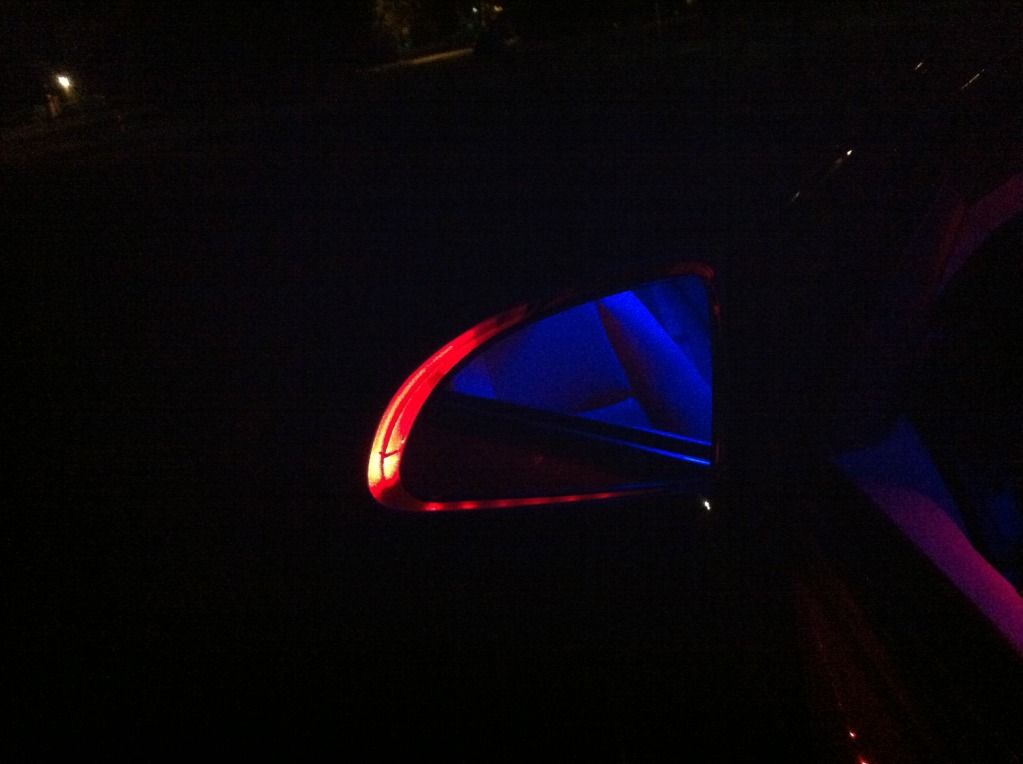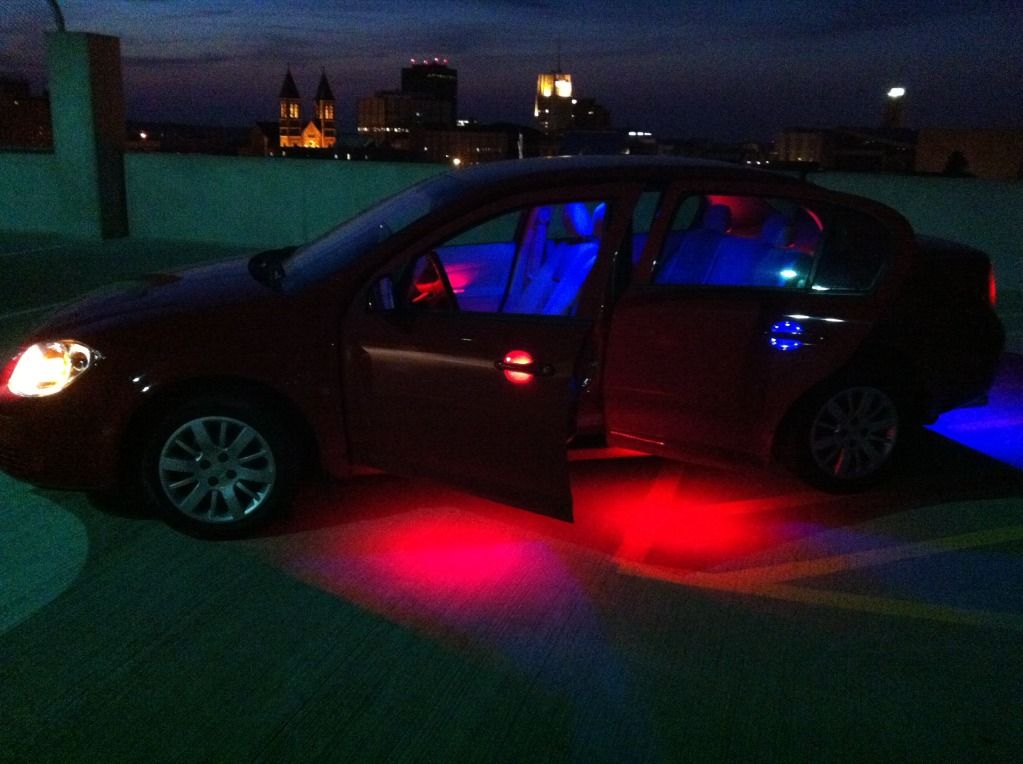 Inside:
Each door pull is illuminated with red leds, leds under dash a rear seats, glowing red dice hanging from the rear view mirror, red leds illuminating the side of the center console, red leds around the gauges, red les behind rear headrest, red leds inside the door pockets,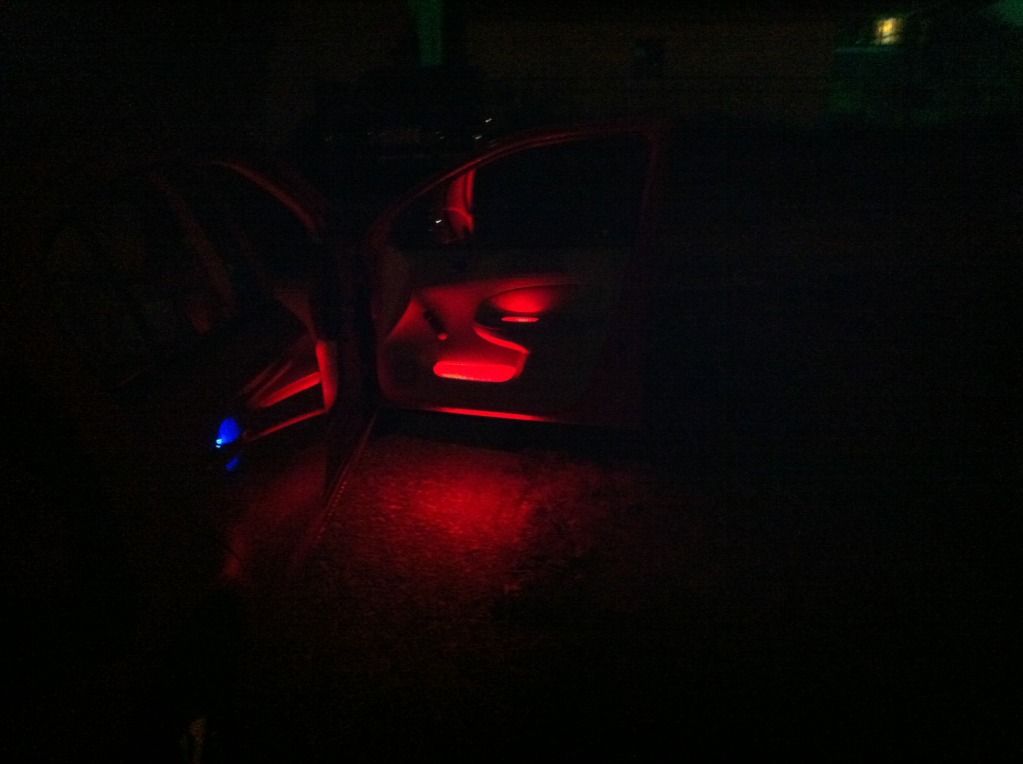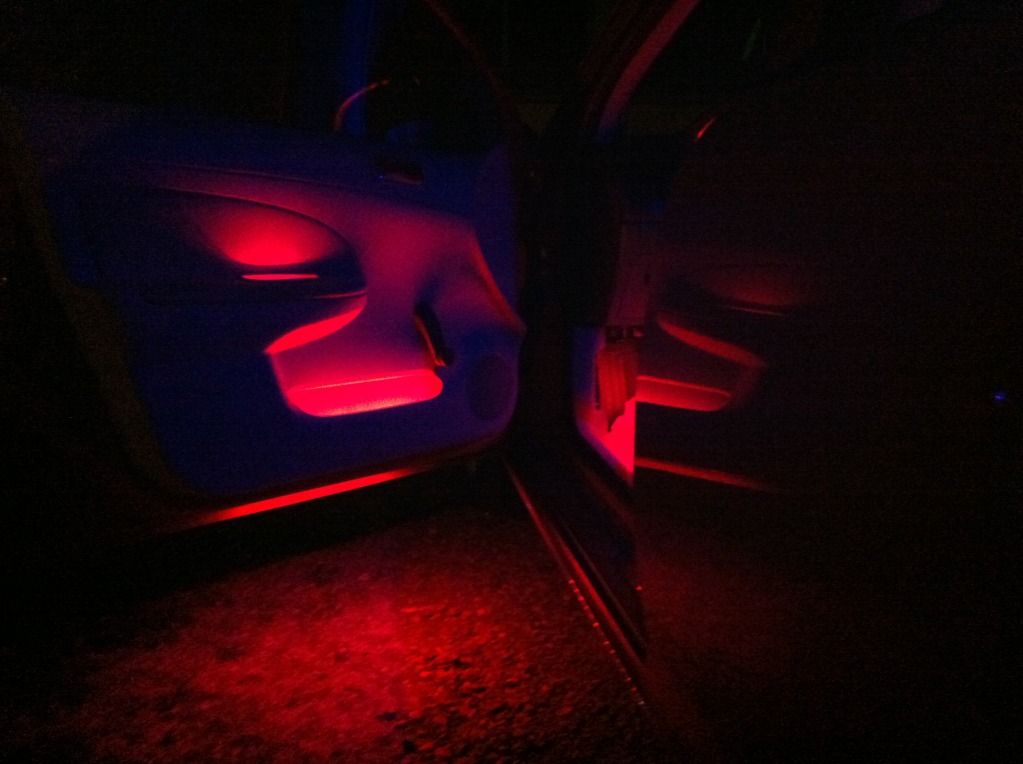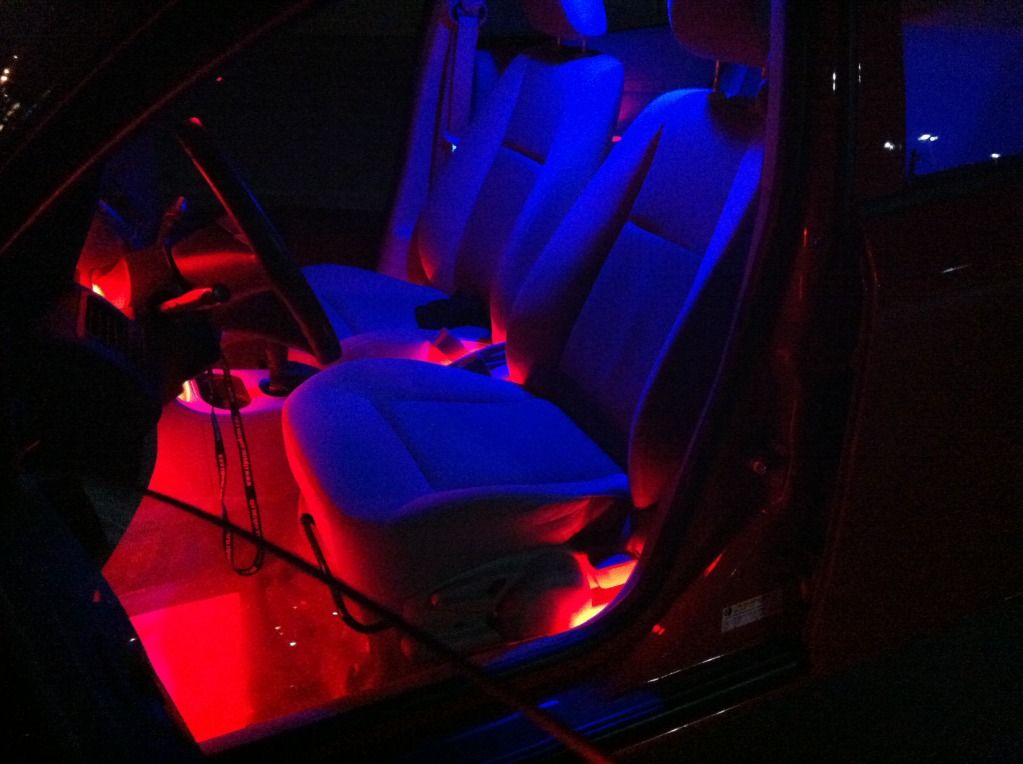 I look forward to doing more to it especially performance related mods. But until then, i shall continue to uphold to my very high level of detailing and cleanliness
.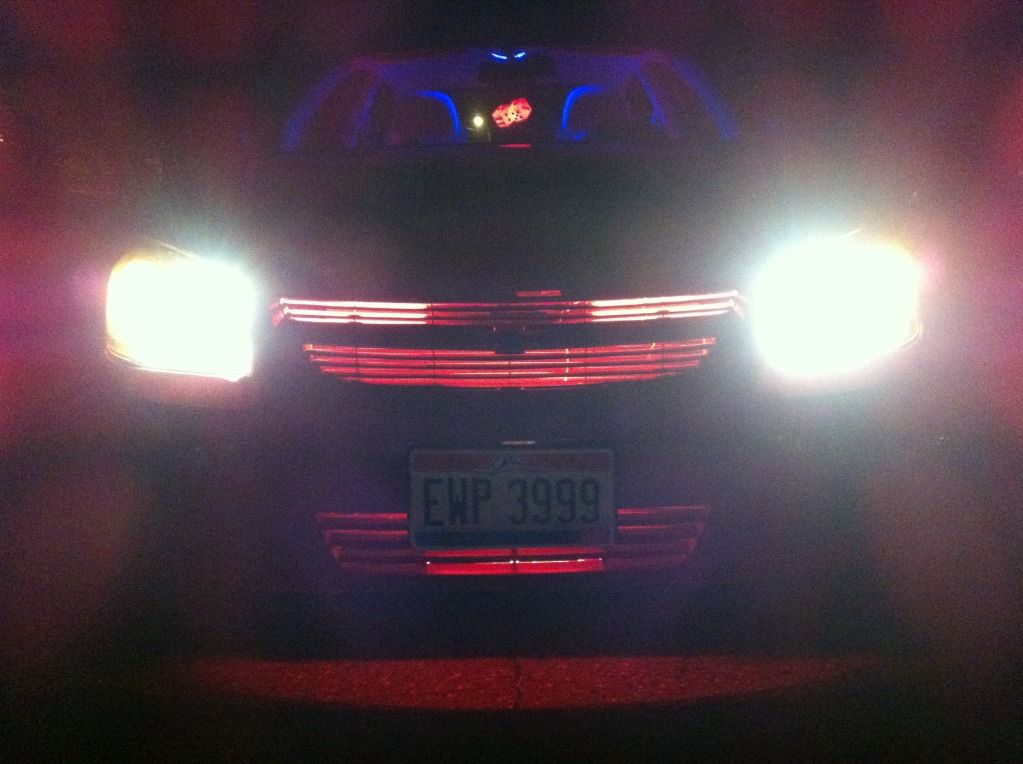 Just added in the led cup holder lights, illuminating whatever drink you put in them red.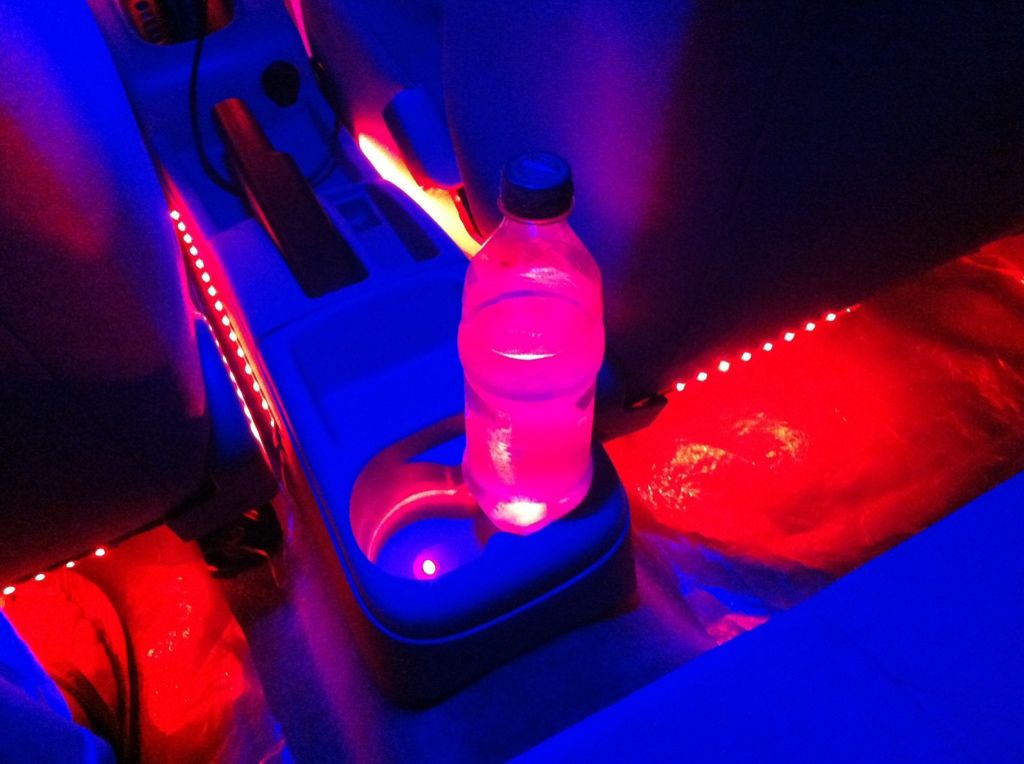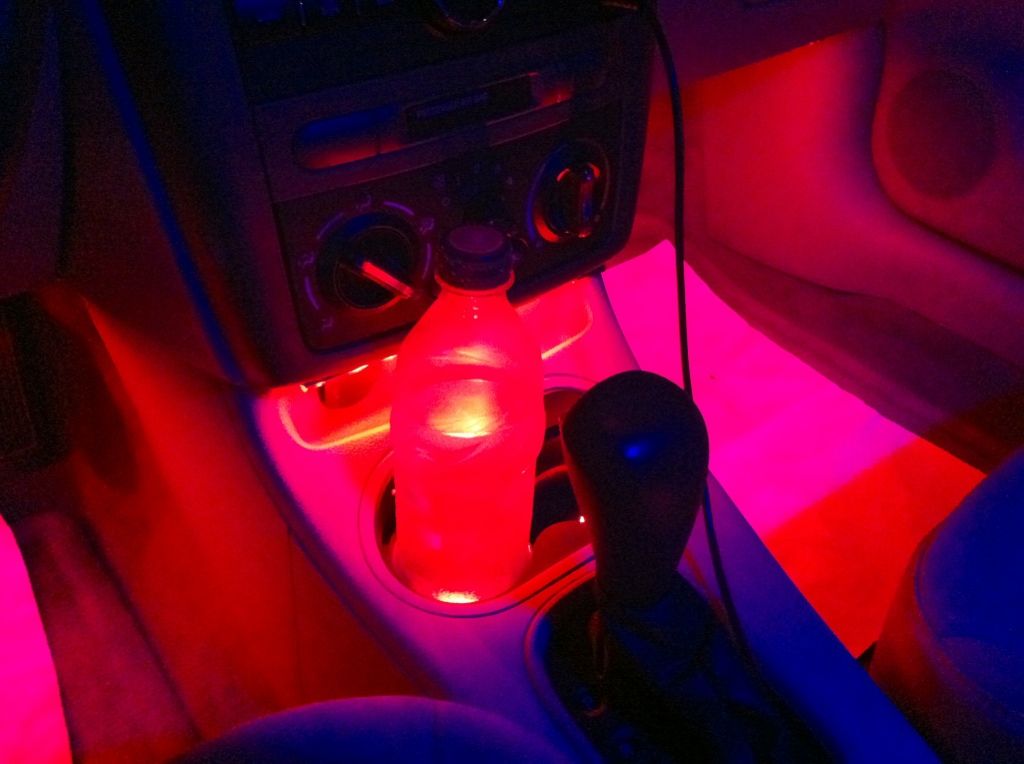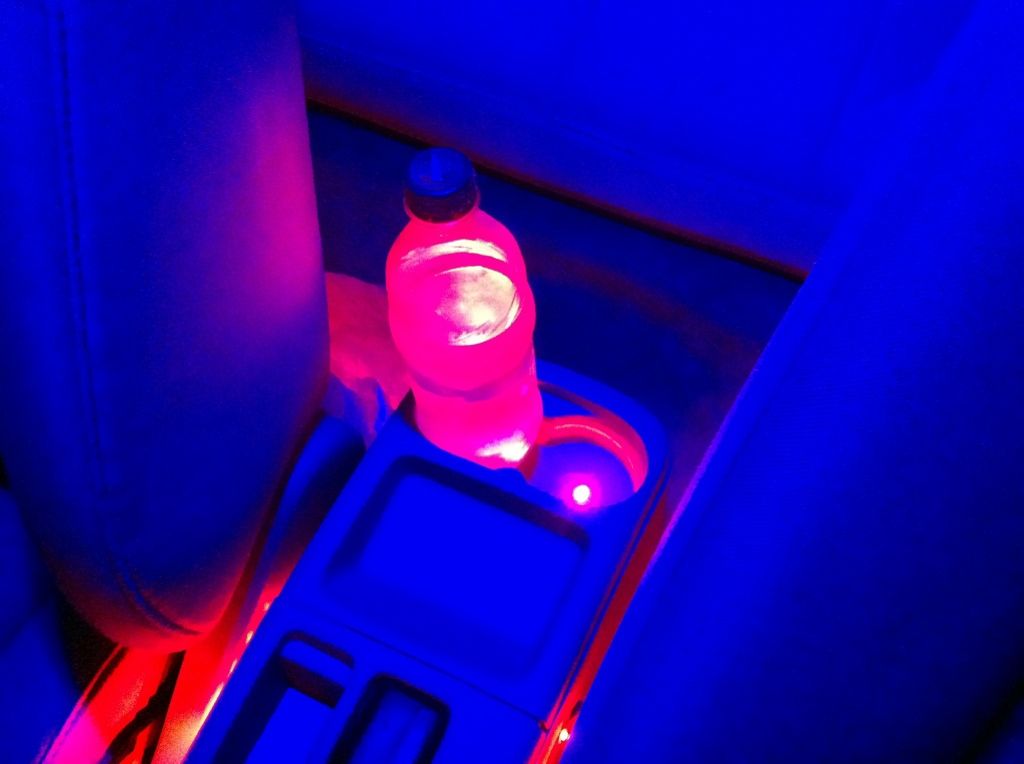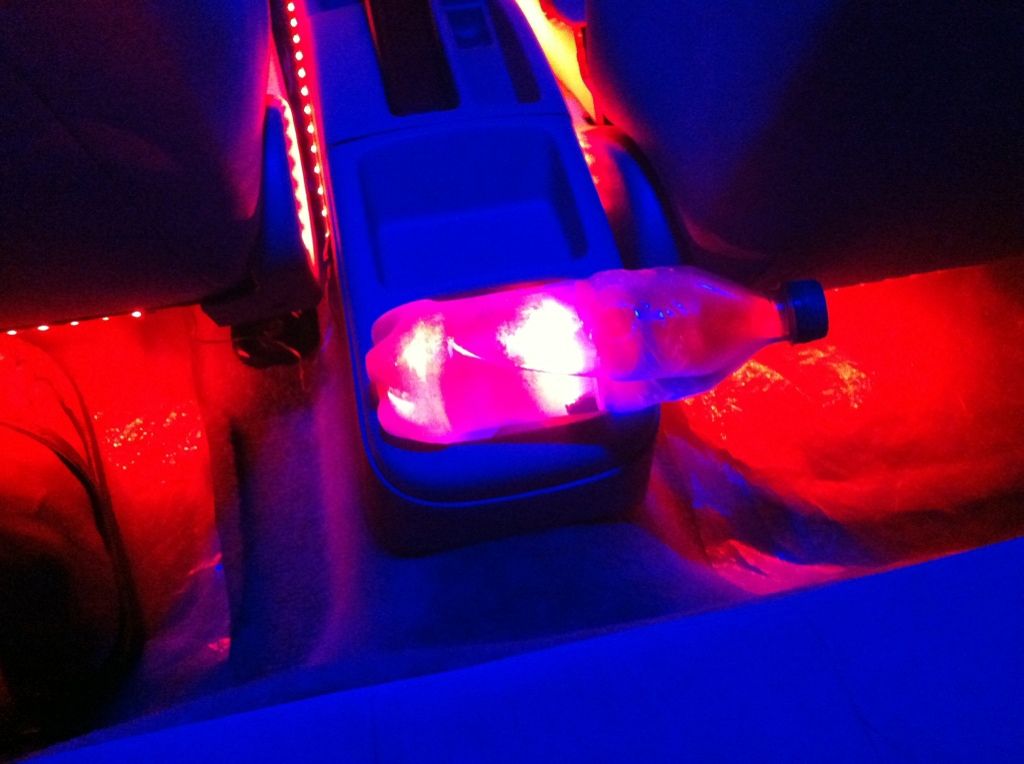 Recently added wheel well LEDs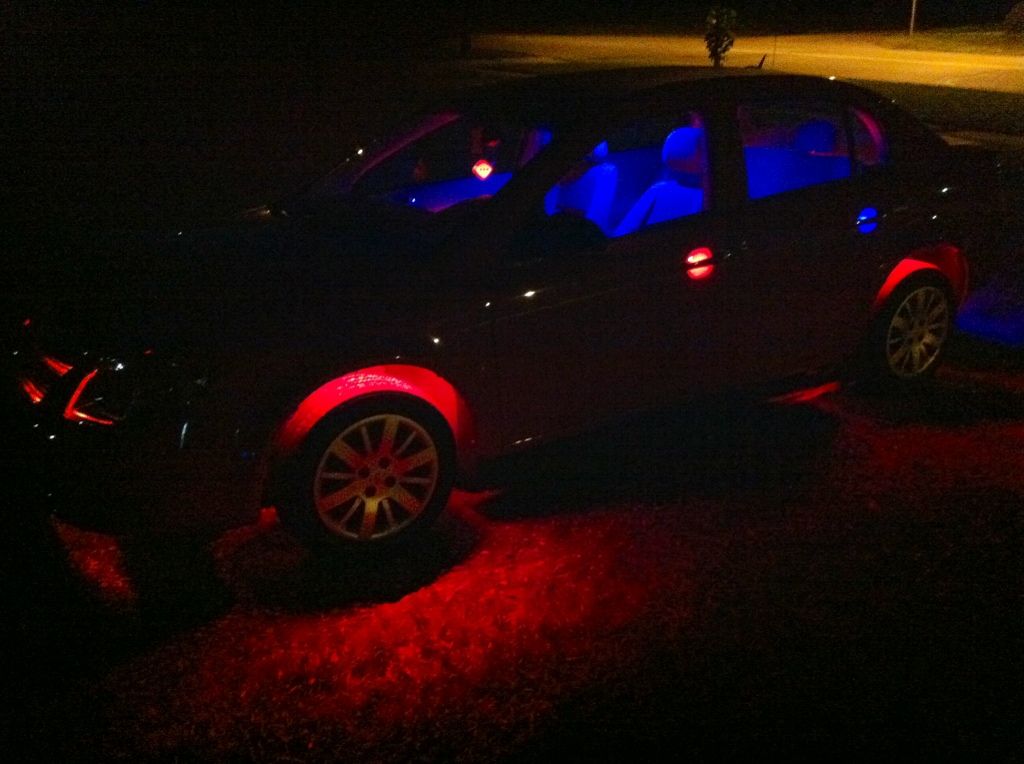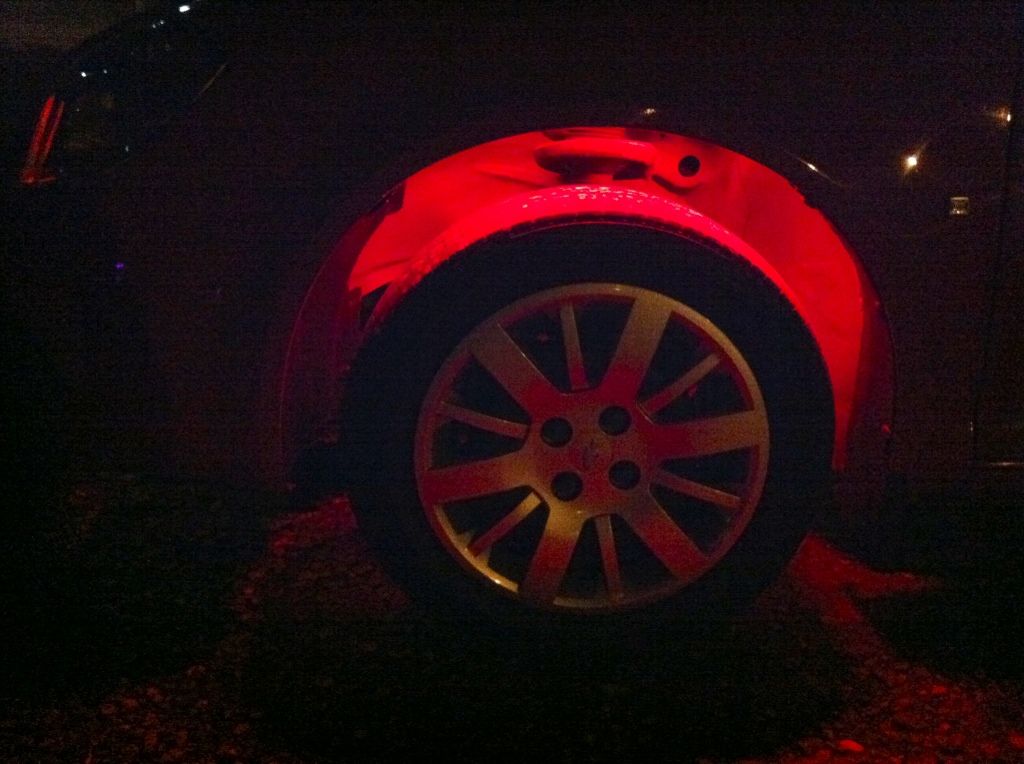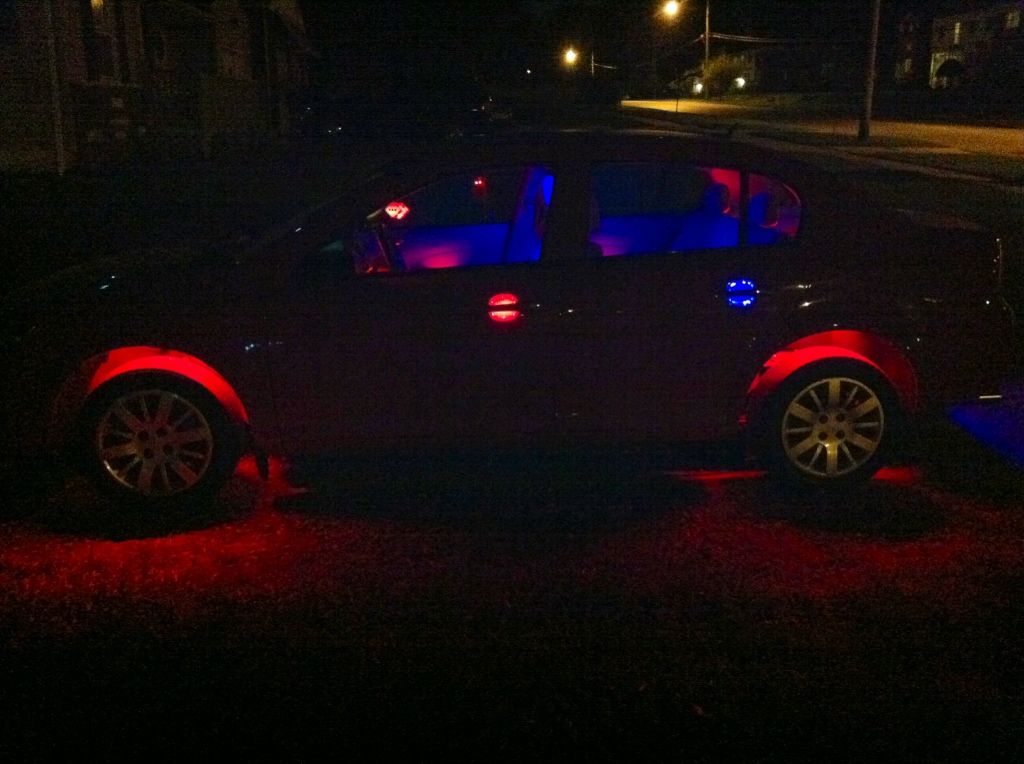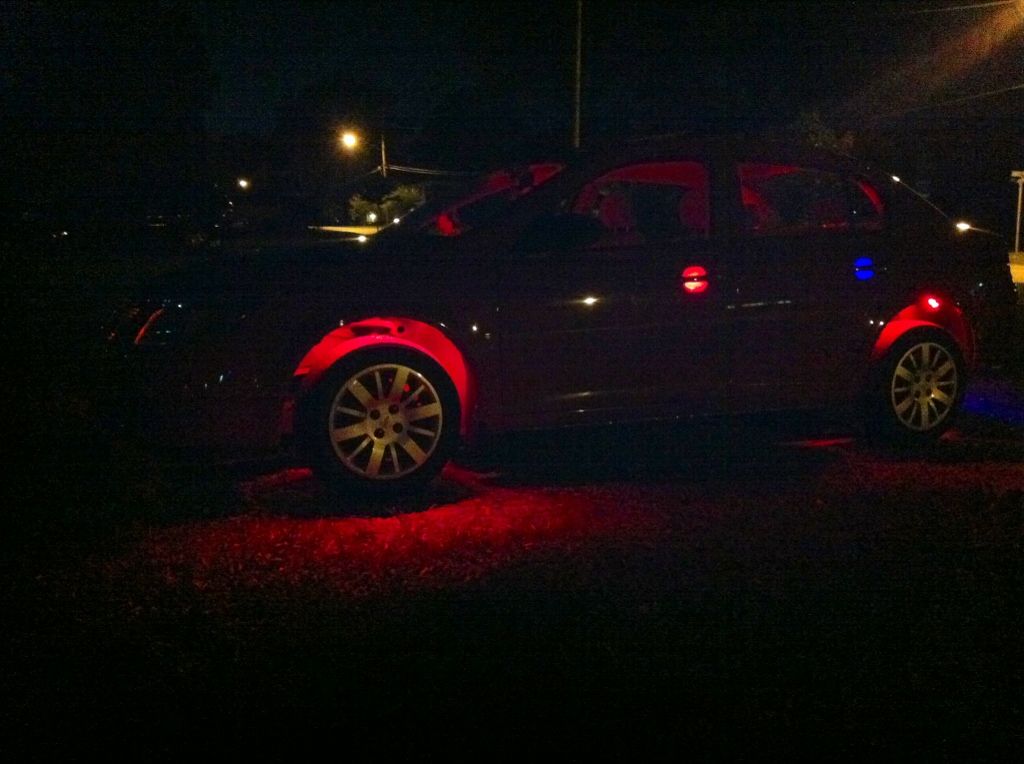 Update: Added leds to all 4 interior door handles (at first it was just the door pulls and pockets as in the previous pictures)