Discussion Starter
•
#1
•
Hey guys been spending a ton of time over at HIDplanet, talking about retrofits and stuff, so for the few who missed me sorry! Anyways I figured I would post my progress on my Retrofit build that has cost me an arm and a leg already! And still more to buy! So here it is!
The Build:
So here is what my build Idea consists of and is bound to change quite a bit from here until finish and also have allot of ideas that are up in the air! So the Headlight will either be painted gloss black or flat black, I have not decided yet and maybe you guys could help me out on which you think would look best. I will also be doing a blue stripe that goes around the edge of the bowl and the other bowl. Another thing that is in the air is to do color matched shrouds or use the bohemas blue I used on my first retrofit. Opinions welcome for that. NOW HERE IS THE GOOD STUFF! I will be doing RGB demon eyes controlled by a controller that will be able to change colors via remote and also sync to my cars music. On top I will be doing outside RGB Halos controlled by a remote, I will also have inner Halos but only white. And I'm not done yet! I will also be doing dual projectors using mini h1's. These will only have normal halos and switchback turn signal. On top of all this I have built a vacuum forming station, and will be creating a custom shroud to go over the headlight, that will make everything look oem and fit perfectly!
So now that my idea is put to paper, I will be posting pics of what I have got done along with rants and changes I've made, as you can see this will be a ton of work but I got the time and the patience! I want these suckers to be unique and they will be!
------------------------------
PROGRESS
------------------------------
Alright so as of today I have both headlights completely disassembled and ready for stripping the chrome. Today I also ordered my LED controllers allong with the wiring I will need and the led strips. Tomorrow I will be ordering my FX-R's and the rest of the parts I will need. I also have to hit the wood store to get supplies for my vacuum former. Here are the pics so far.
Headlight Disassembled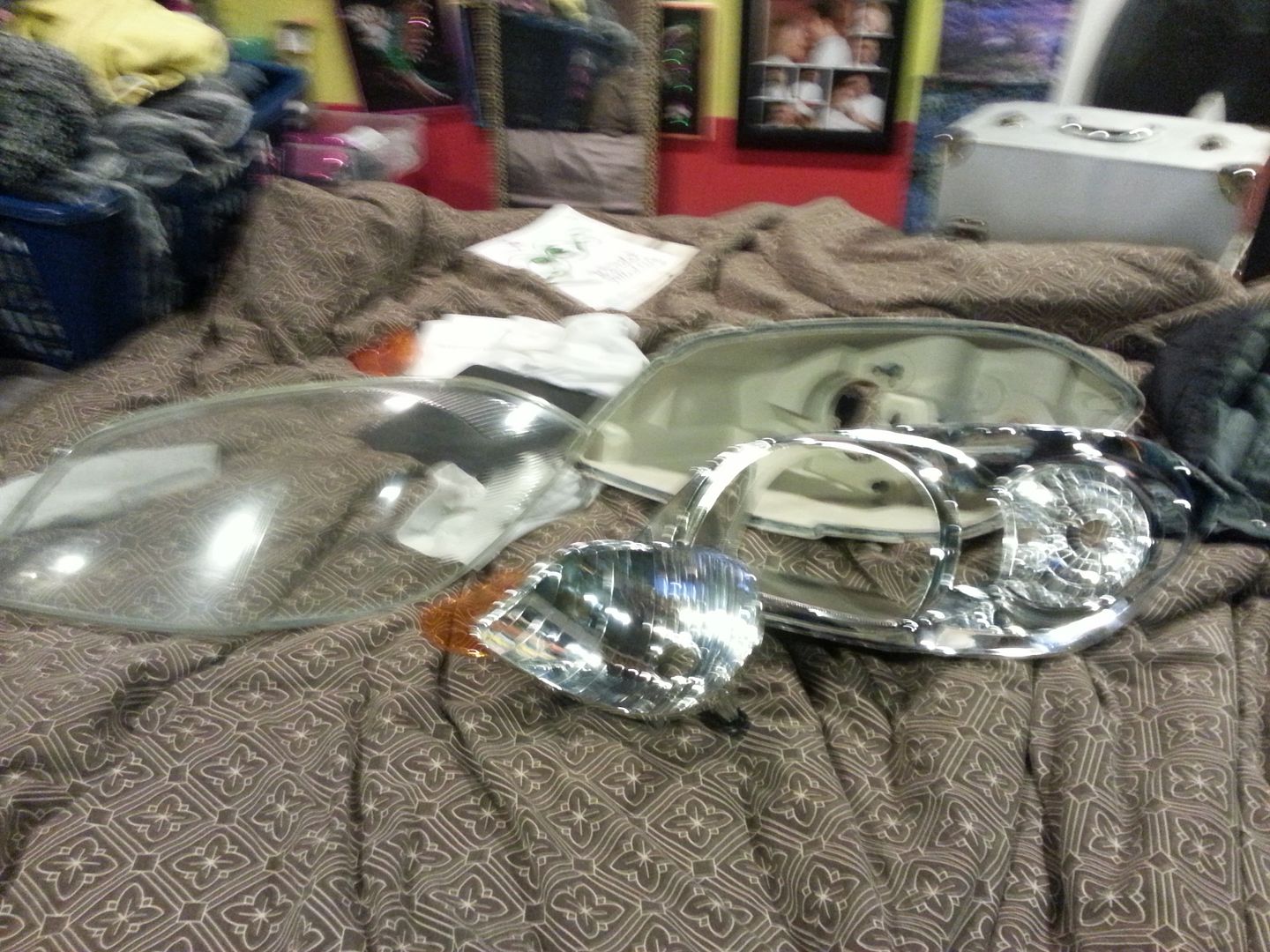 First piece stripped.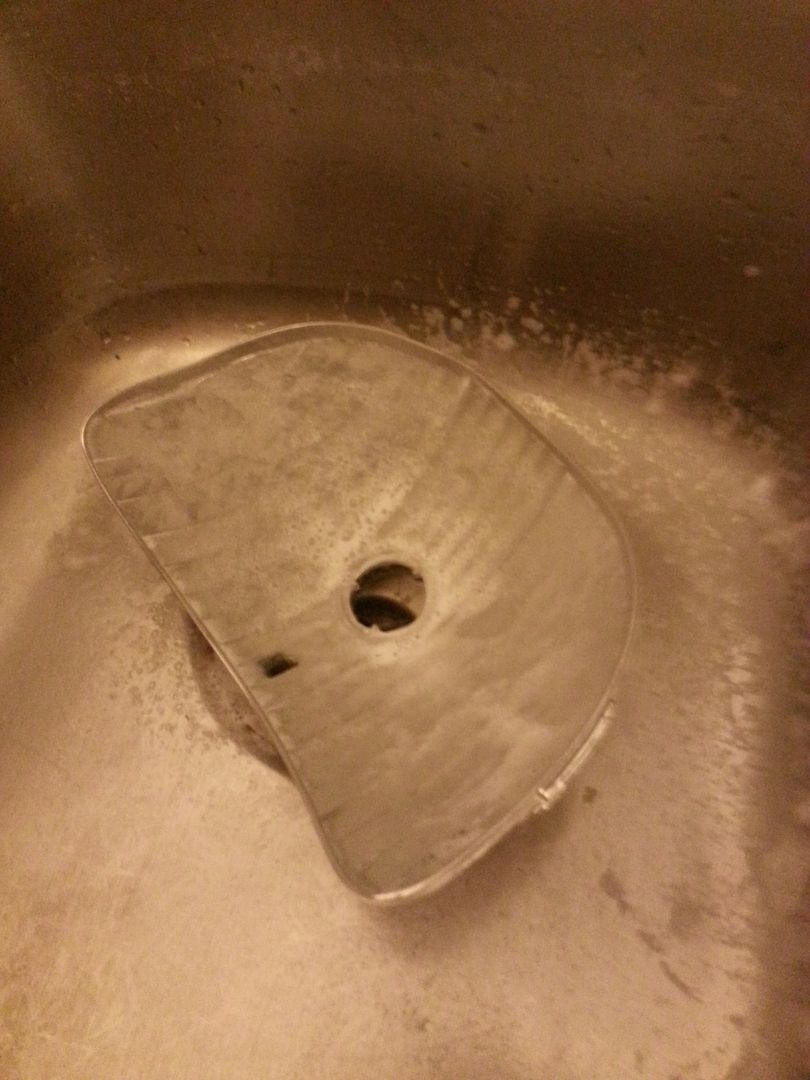 I'll keep you guys updated as I continue feel free to ask questions and while we are here here are some questions you could help me with.
What do you think would look better flat black headlight or Gloss black?
What shroud should I go with?