Discussion Starter
•
#1
•
So in my last post I told you all about my cobalt vs. deer encounter, and I said It looked very good after the body work................. Well I spoke too soon..... They did a pretty crappy job...... and even left out parts........ ERRRRRR You think they would have at least noticed after they put the door back together after painting it and they had an extra window seal????
So I went to change my oil this morning and I left my window down when I got out. When I shut the door and herd a unusual clunk sound. I figured I shut the seat belt in the door so opened it back up and no seat belt...... I closed it again and herd the same noise. They had to do a little body work to the door and re paint it and when they put it back together again they left out the inside window seal at the top of the door................ ERRRRRRRR
So then I started looking for other things they screwed up..... and started to find one after another after another.............. From scratches and scuffs in the bumper paint from when they were putting it on, to sand paper scratches under the paint in the new fender they put on, small drips and imperfections in the paint, gaps on each headlight different, missing foam seal piece under the hood, a wiring harness hanging down under the headlight, etc................
As I kept looking over the car I kept getting more and more made, plus our white trash neighbor's kids were outside screaming and yelling and making there dogs bark, then the mom came out screaming and yelling at the kids and on and on and on...... I kept turning the radio up and up and up but I couldn't drawned them out........ I was about ready to grab my spud zooka and launch a couple taters at them......... LOL................. Sorry had to vent
Anyways I called out salesman and he was surprised and nice about it... I tired not to bite his head off because it wasn't his fault and he's actually a nice guy. I told him all about it and he got me set up with the body shop manager. I'm bringing it in today so they can look at it and find out what parts they need to order then they are going to give me a loaner after work on monday and start to fix there screw ups tuesday. For their sake it better be PERFECT or they are going to hear about it.................... ERRRRRRRRRRRRR
So here are some pictures....... There's more screw ups than that but It was hard to get good pictures......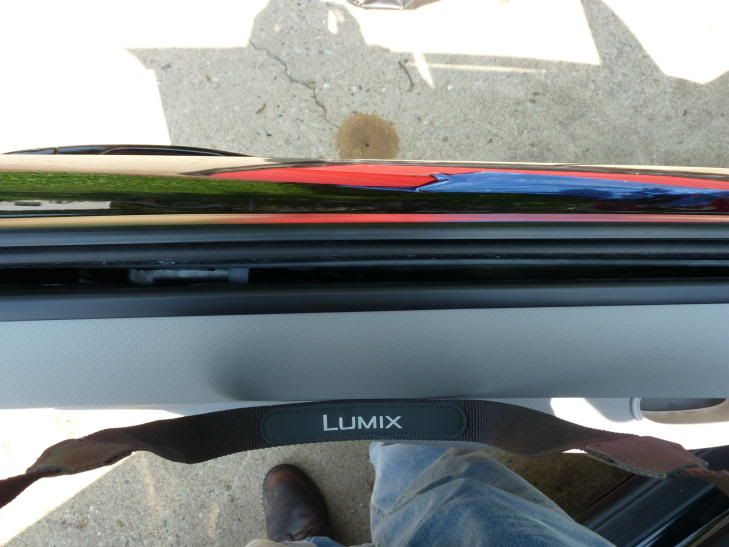 Here you can see the missing inner seal/scraper you can see right down inside the door
A hanging wiring harness under/behind the drivers side headlight. It has a clip thingy on it, it looks like its for something optional and was just clipped up out of the way???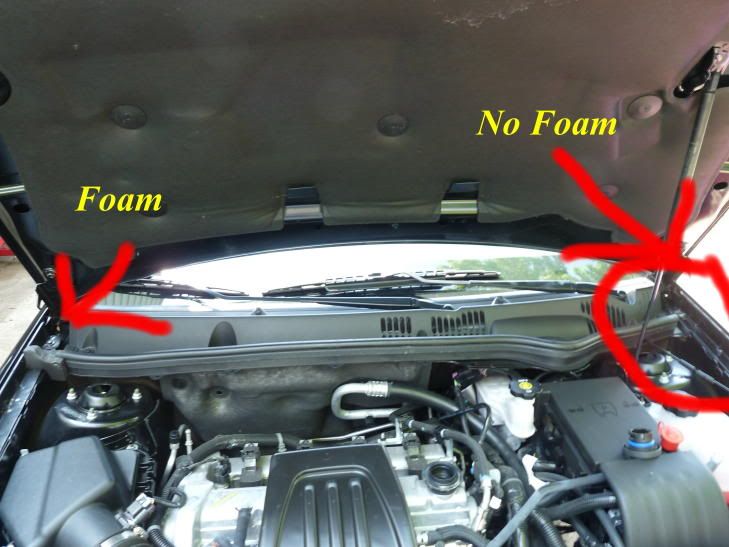 Missing foam seal on drivers side where they did there so called "repairs"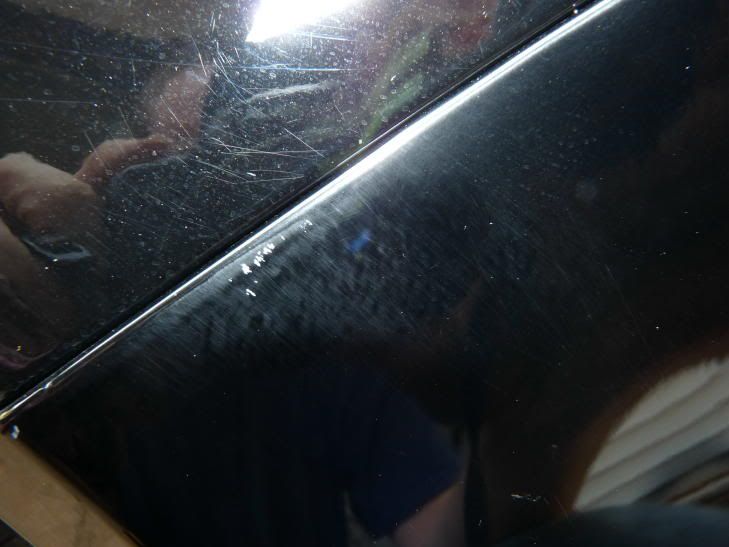 Some scuffs and scratches down to the primer, they removed, repair, and repainted the bumper. Looks like they scratched it up trying to get it put back on..... there are also small drips/imperfections here and there in the paint.........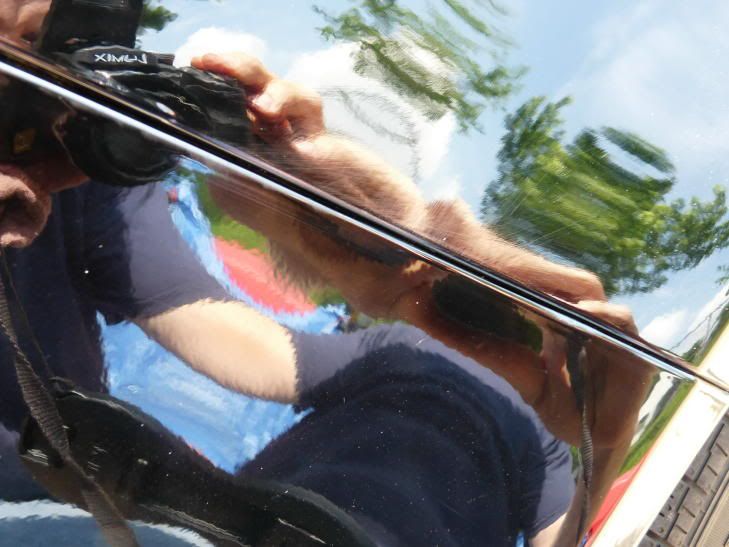 Scratches in the paint and under the paint on the new fender they put on. Its about 10x worse than the picture shows, but you don't notice it unless you look close........ I guess they were hopping I was stupid and wouldn't ever notice it??????
Its a little hard to see but the gaps around the headlight they replaced are off. Maybe it just needs to be adjusted or maybe the "repaired" bumper is out of wack?????
Well thats it for now, hope you all are having a better weekend................. I'm off to show the body shop manager all the screw ups.................. Wish me luck and that I don't punch the dude in the face if he tries to play it off like its nothing.............