Discussion Starter
•
#1
•
Literally trying to wire my new radio before I head up to Formula Drift today, like, soon lol. Ok so there is an extra harness that I am not sure where it goes (step 2)
From what I can understand, this is how it works. Plug harness that came with the aftermarket radio into the back of the radio. Plug the Metra 2103 harness into the stock GM radio harness. Crimp wires from the aftermarket harness into the Metra harness.
*Now here is the issue I'm having!!!* There are 2 harness that went into my stock radio... One big blue one with lots of wires, and then a small gray one with 3 wires (green, brown and tan) where do I put this second, small gray harness?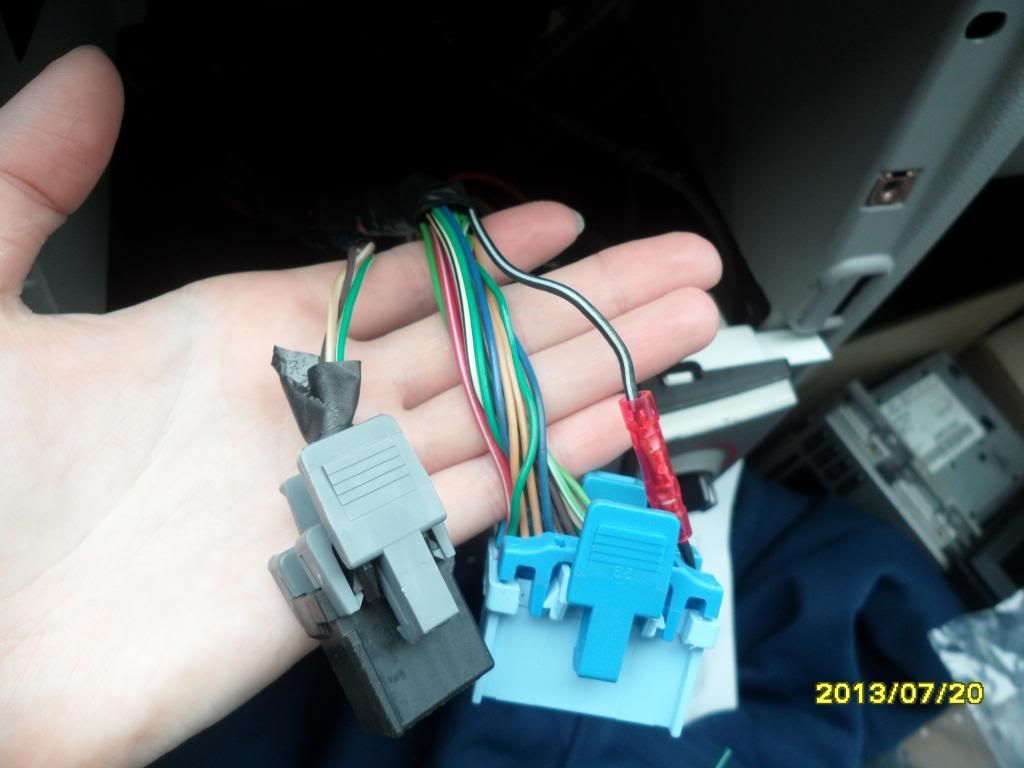 here is the back of my aftermarket Kenwood KDC255u stereo. No extra plug for the small harness, just a plug for it's aftermarket harness. Wtf.