I've seen a bunch of things sticker bombed but havent seen an interior of a cobalt done yet...so I figured Id give it a shot!
I used skateboarding stickers that I've collected over the years from when I use to be a skateboarder.
Im still debating on doing the middle piece....its gonna be hard to wrap stickers around it....anyways, here are some pics.
Enjoy!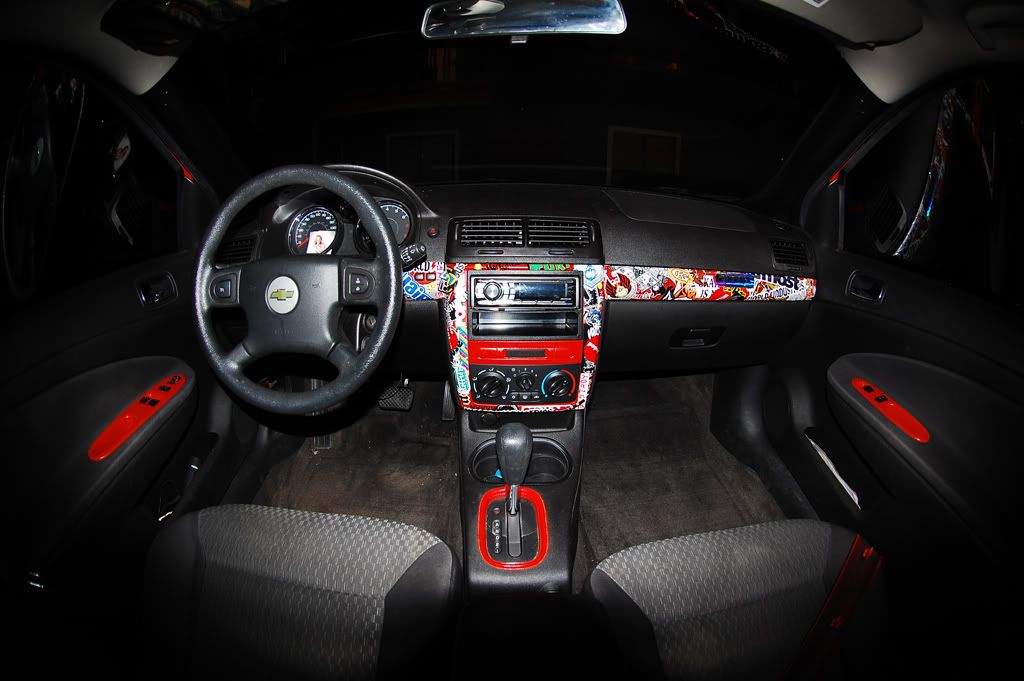 Update
at post #110
http://www.yourcobalt.com/forums/in...ticker-bombed-interior-pics-3.html#post467188