Discussion Starter
·
#1
·
Installing a strut bar is very straight forward and easy to do. The advantages of bracing the struts with a bar is that it stiffens up the car helping to eliminate the side to side movement of the body in corners which can greatly improve handling.
The first order of business, after opening the hood of course, is to remove the two strut bolts on the strut towers. I highly suggest doing the driver side first as it's a little more cramped then the passenger side. The bolts you need to remove are circled in green.
The MRZ bar that I have purchased is a three piece unit so you will have to assemble it before installing it to the car. It comes with all the hardware and tools needed to assemble the bar. Here is a pic of the three bolts used to assemble the feet of the bar.
Now you need to carefully feed the bar behind the fuse box cover and under the hood strut support to the strut tower. The feet should line up with the bolts but if they don't simply jack the car up just enough to get some weight off the wheel and it will slide on over the bolts.
Next you need to do the same thing to the passenger side of the car. Simply remove the two bolts and install the feet of the bar over them.
Again for reference here are the two bolts.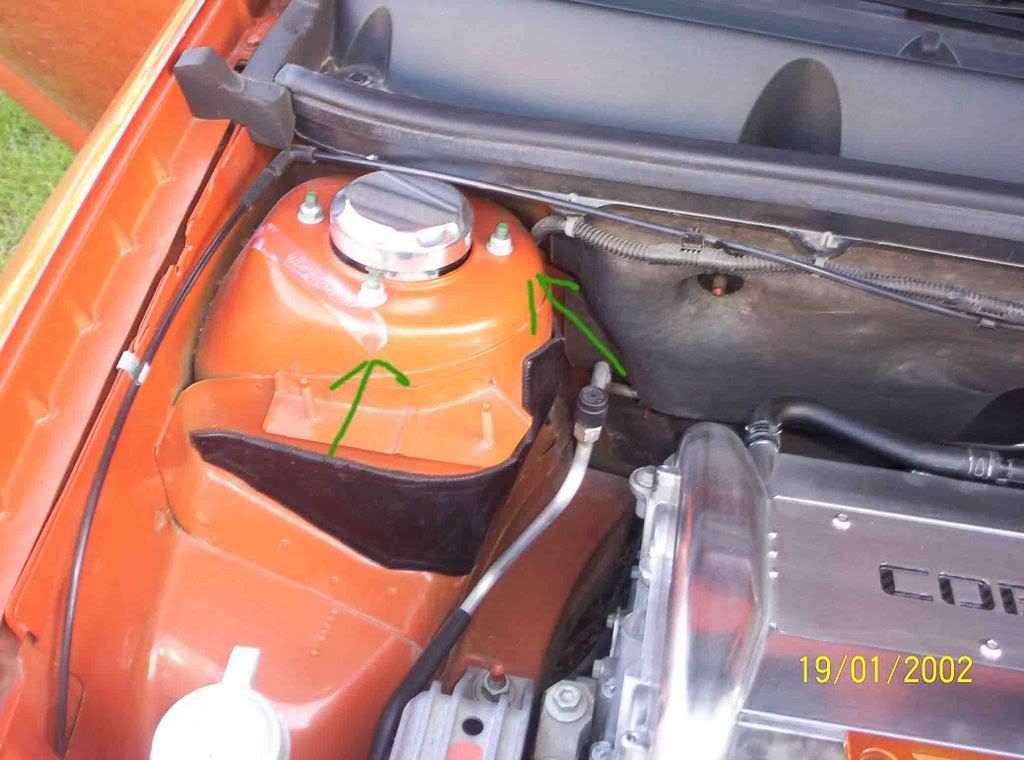 Now you need to tighten both ends down. BE CAREFULL!!! The studs have been known to snap (thanks GM for putting quality parts on our cars). Tighten them down carefully and don't over tighten them. Then won't go anywhere if you have them fairly snug, but just to be sure check them again after you've taken the car for a test drive.
Here is the finished product.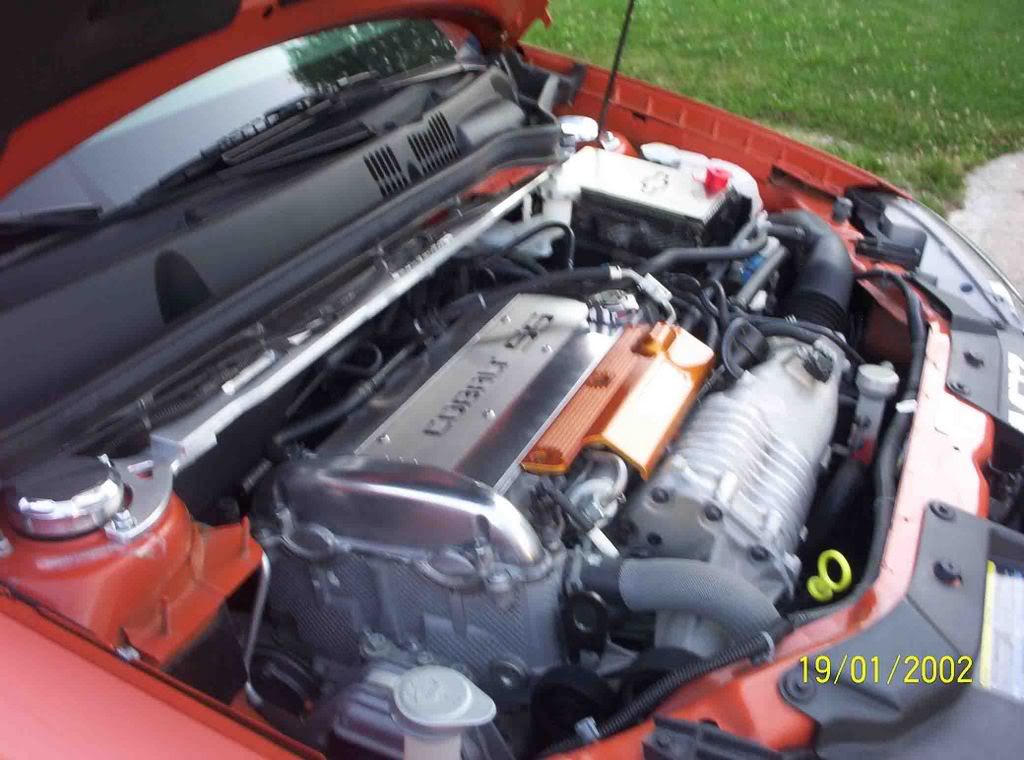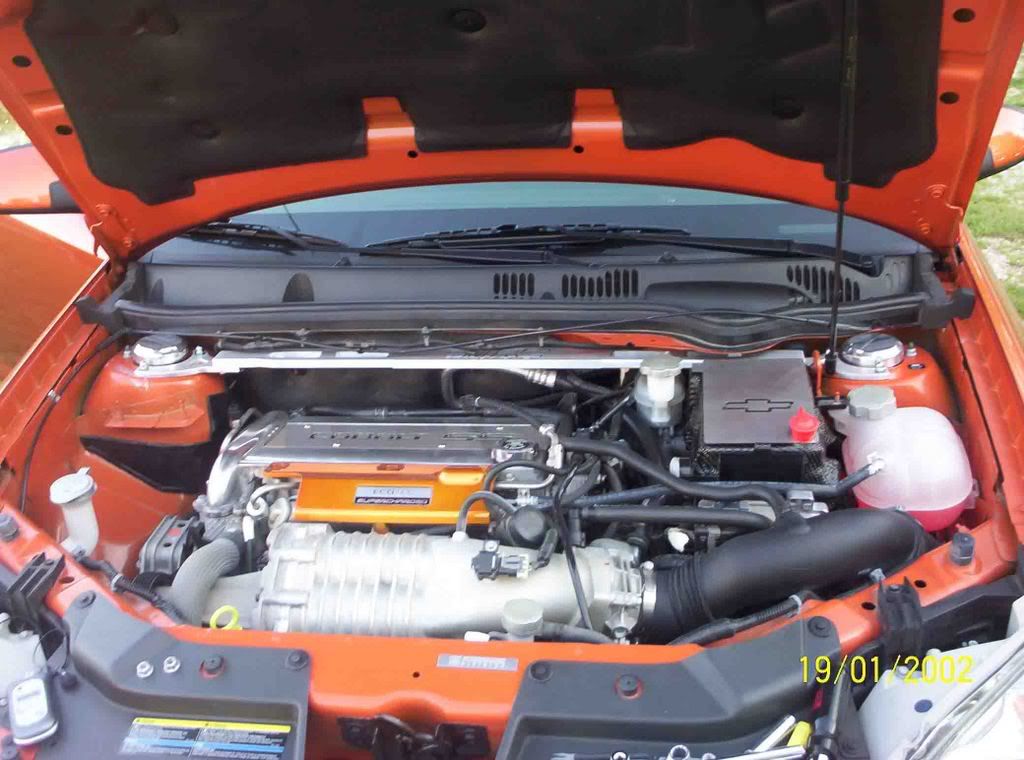 Now go hit up the twisties and enjoy your new strut bar!