I have an 05 LS.
I had this...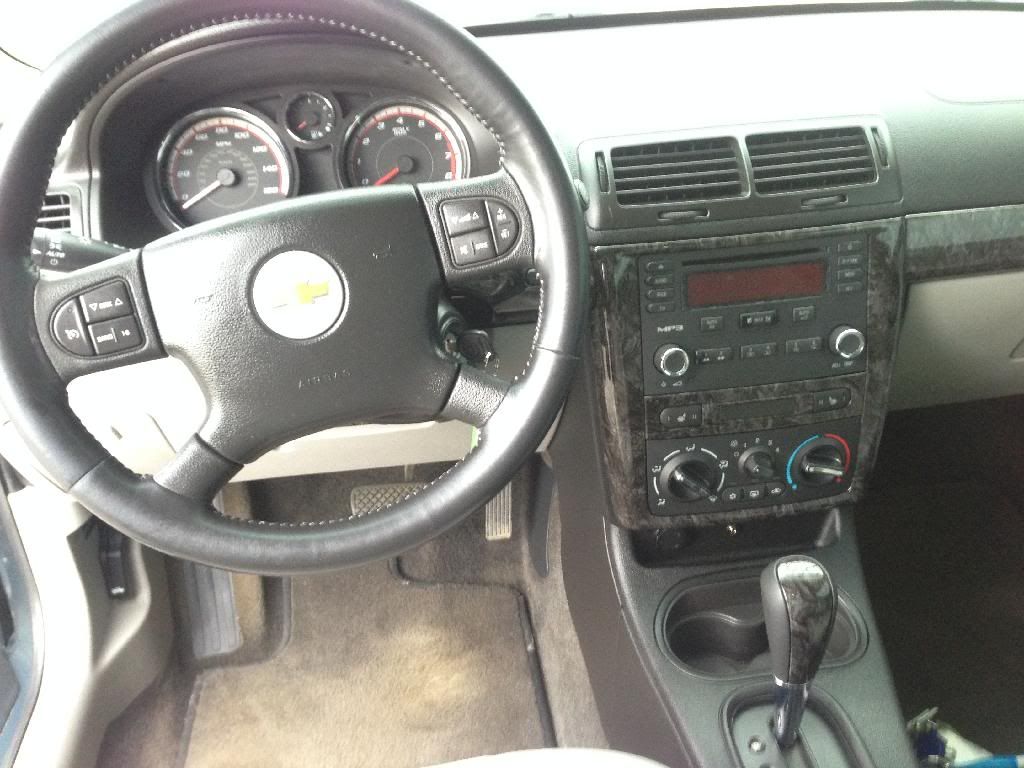 After reading several posts about this swap, I decided to dive in. It really isn't too hard to do. I could have put in an aftermarket deck but I actually dont mind the newer OEM radio. I like how the new radio presets can be mixed between the FM, AM, XM sources and you can have up to 6 pages of presets. Also, the EQ function is much better in the newer deck. You gain a mid EQ function and the front mounted AUX input!
You're going to need a radio. I wanted one with USB but I didn't want to spend a lot on a replacement until I knew this would work. So, I bought mine from eBay for $22. It's from an '07-'08. I will keep my eye out for a USB radio. If I can get a good price on one, I'll swap it out.
You're going to need a female connector to plug into your stock harness. I bought this one from JC Whitney. There were several available on eBay but I wanted to make sure I bought one that was of good quality and one that had enough wires/pins:
Best Radio Wiring Harness - JCWhitney
You'll also need to get the male connectors for the new style radios. I salvaged the 07 radio connectors from a dash harness instead of buying a kit but you can buy one outright instead. Again, try to find a good quality kit to use:
Metra® 71-2104 - Chevy Cobalt 2007-2010 Wiring Harness, For OEM Radio
You're going to need a solder gun, solder, heat shrink tubing and electrical tape. You're also going to need an antenna adapter. GM changed the antenna connector for 07+. I had the dash harness section of antenna wire with the new connector from my salvaged harness. Instead of spending money on an adapter, I just used that antenna wire.
http://www.tss-radio.com/installation-accessories/vehicle-installation-accessories/fm-antenna-adapters/chrysler-fm-antenna-adapter-40-cr30.html
If you buy this antenna adapter kit, you'll only use one of the 2 included in this kit.
Start by removing the grey connector locks from the female connector. Next, remove the wires out of the female harness connector. Once you have the connector locks removed, the wires will pull out with a little force. You don't need to remove these wires from the connector but its way easier to solder your wires together. Keep in mind, if you choose not to remove the wires from the connector, you'll need to make sure you are soldering the proper wires from your male harness connector to the proper wires in the female connector.
I spent some time sorting the wires. Most of them have the wire function printed on the insulation jacket. I'm picky about this stuff but really, you're going to re-pin that female connector anyways so, its not a necessary step.
Coby7 has several radio pinouts posted throughout these forums. So, a big thank you to you, good sir!
Here is the 05-06 pin out from him
And for the 07+
I don't have the stock amplified system so, I can't say for sure this would work if you do. I would assume it would but I dont know if the BCM performs a VIN check on the stock amplifier. If it doesnt, I would say you'd be fine doing this mod. Also, I don't have factory XM. I'm not sure if the 07+ radio will properly interface with the 05-06 XM module.
Cross reference the pinouts and repopulate the female connector. The 05-06 radios dont have a backlight illumination wire but the 07+ radios do. I added this wire into an unused pin on the female connector. I had planned to tap into the backlight wire from the DIC switch to feed the new radio. Turns out, the backlighting works without connecting this wire. Remember, you need to take the pin/wire function of the new radio to the old. When you're done you should end up with something like this:
.
Take your time soldering, heat shrinking, wrapping and re-pinning your harness adapter. You dont want to have to open it back up.
Next, remove the old radio from your car. This step is pretty self explanatory and is well documented on the site.
If you purchased an unlocked radio, you simply need to plug in your new radio and turn the key. It will learn your VIN and should operate straightaway. If you need to have the radio unlocked, you will need a Tech2 or a visit to the dealer. Dealers will charge you for this service and you will need to tell them how to do it. You need to tell them to build the car in the Tech2 based on whatever year the RADIO is and not the year of your car. If you bought an 08 radio, they will need to select 2008 in the Tech2 when they initiate the process of a VIN relearn. It's very simple for them to do but again, they will charge you whatever their fee is. They may argue with you and tell you it isn't possible but I assure you, it is. If you know someone who has a Tech2, this will be your best bet.
Anyways, here is my 07-08 radio installed in my 05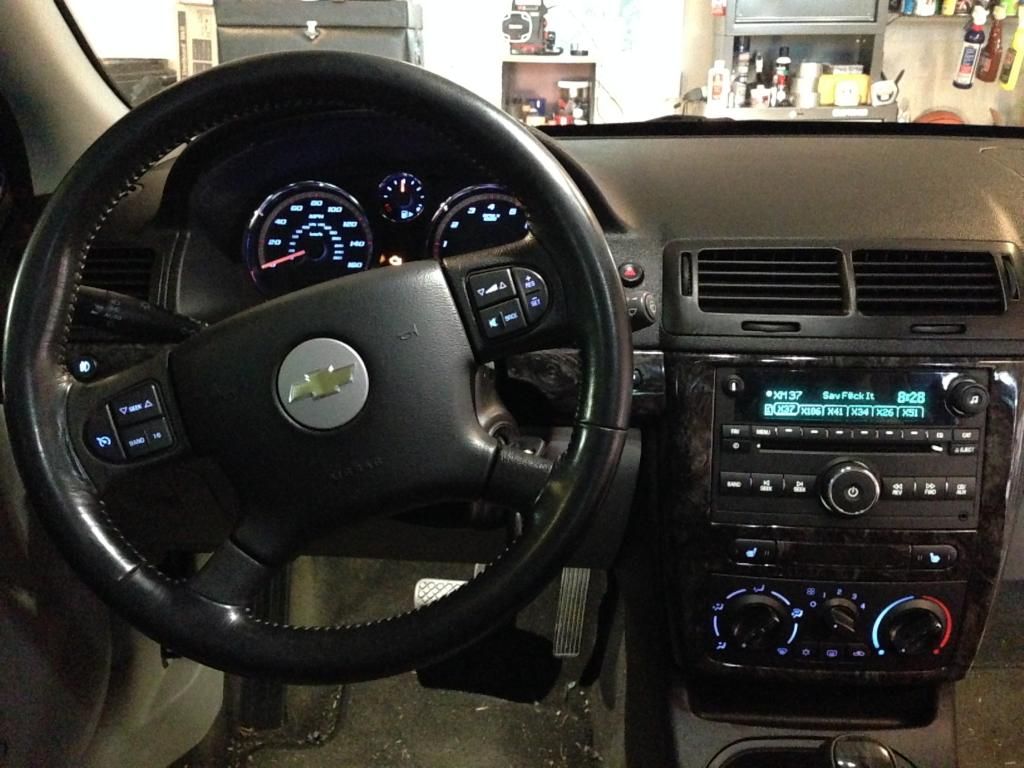 I still need to order and replace the radio LED's so my light scheme matches. The only downside is the steering wheel radio controls don't all function the same.
Here are how the buttons function now:
Volume up and down- these work properly
Cruise-on, set/resume - these work properly
seek up - mutes audio
seek down - no function
band - no function
1-6 - no function
mute - toggles radio preset/CD track down
source - toggles radio preset/CD track up
The only way to make these work properly would be to match the ohm resistance of each button by changing the resistor on the circuit board of the old switches to the ohm ratings of the new radio switches from the 3 spoke steering wheel.
I am working on changing to the 3 spoke steering wheel. If I can't make that work, I'll dive into changing the ohm ratings of the old switches to match the new.
I should also mention, in 07+ the chimes are supplied through the radio while 05-06 the chimes are supplied by a small speaker in the cluster. After this swap, you will have dual chimes. I actually like it this way. If it ends up bothering me, I'll remove the speaker from the back of the cluster. The chime tones are slightly different pitch. The effect is kinda cool.