Discussion Starter
•
#1
•
What if I were to chop off the not-so-stylish exhaust tip and replace it with a 3", rolled edge, polished one?
Let's find out:
The old tip
4" of rusted crap (it is stainless, but not the high quality stainless, hence why it rusts this bad)
The new tip
$23 at Summit Racing, I believe.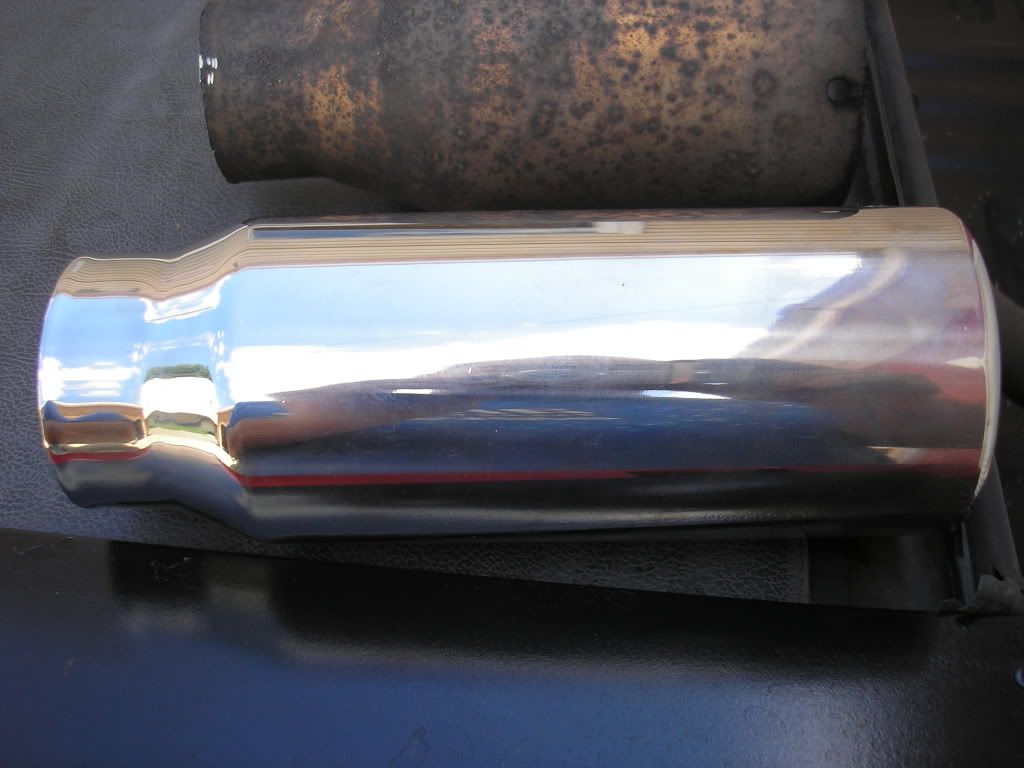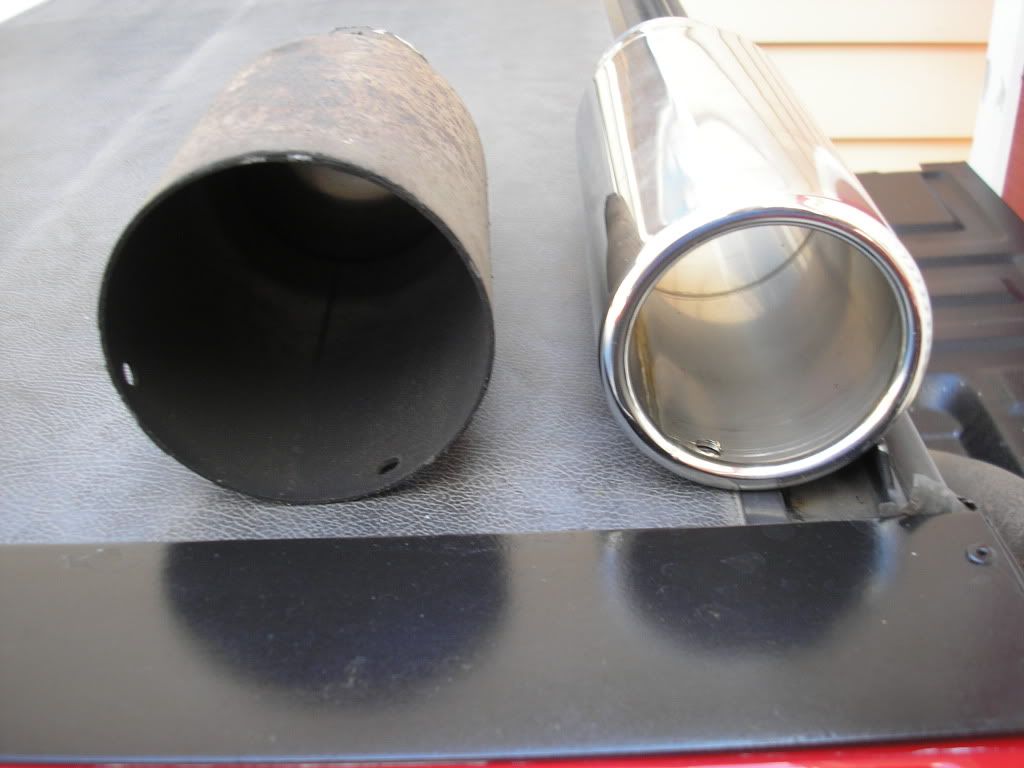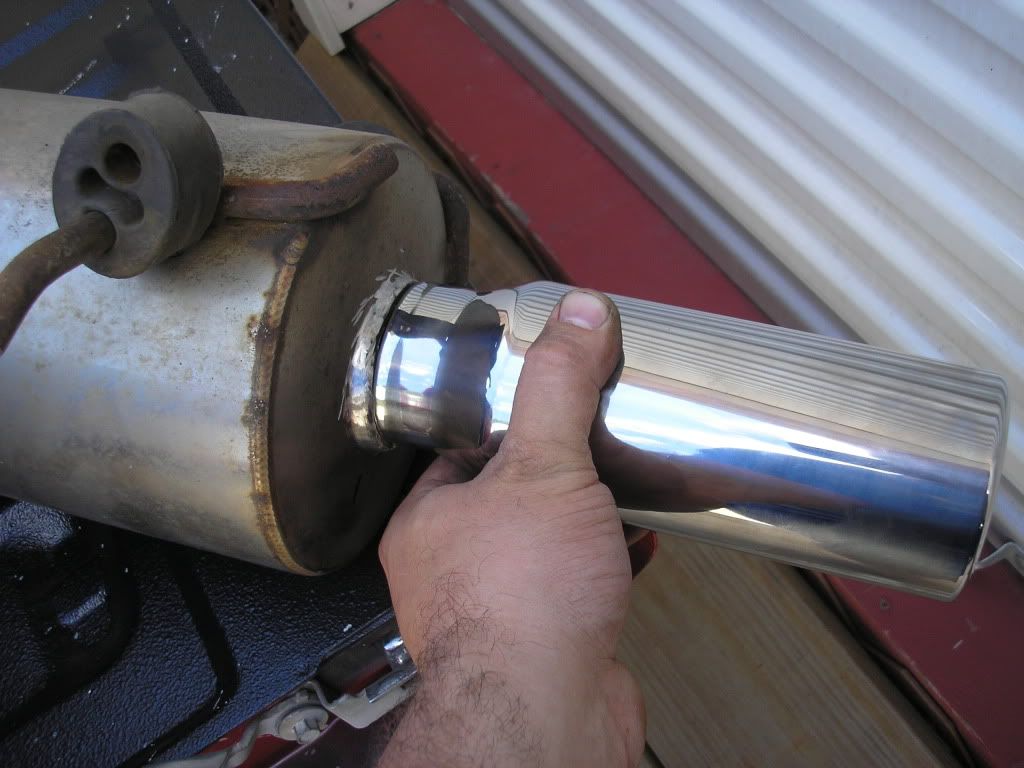 Take it to work and a couple of zaps with the stainless wirefeed..........
and presto!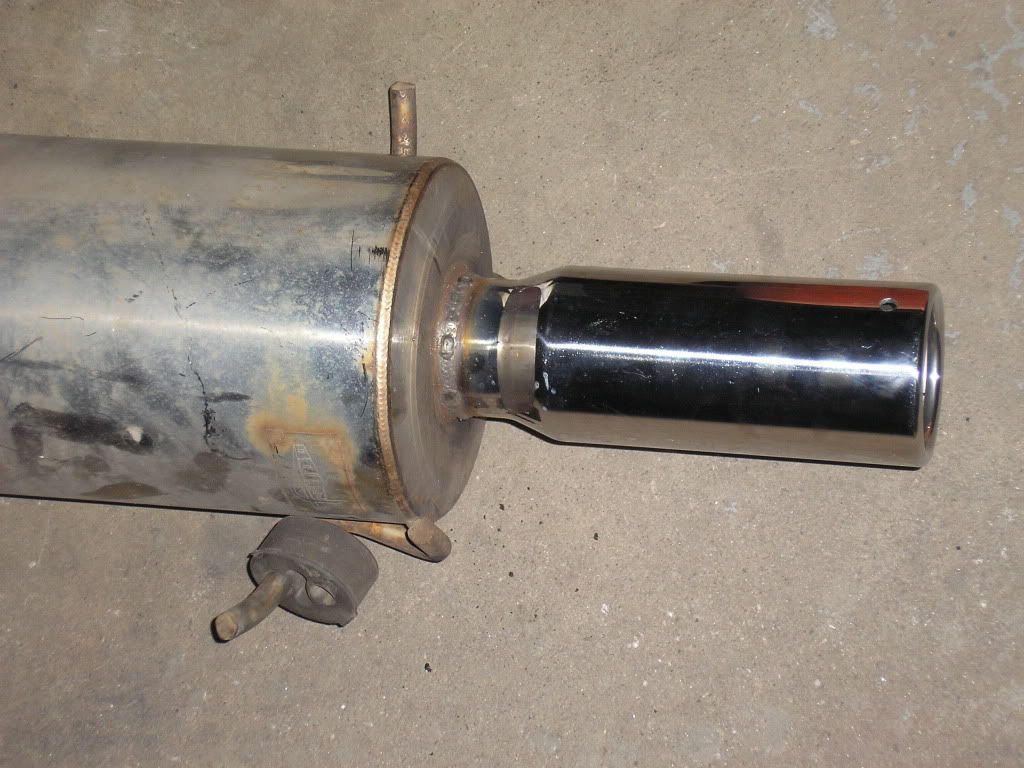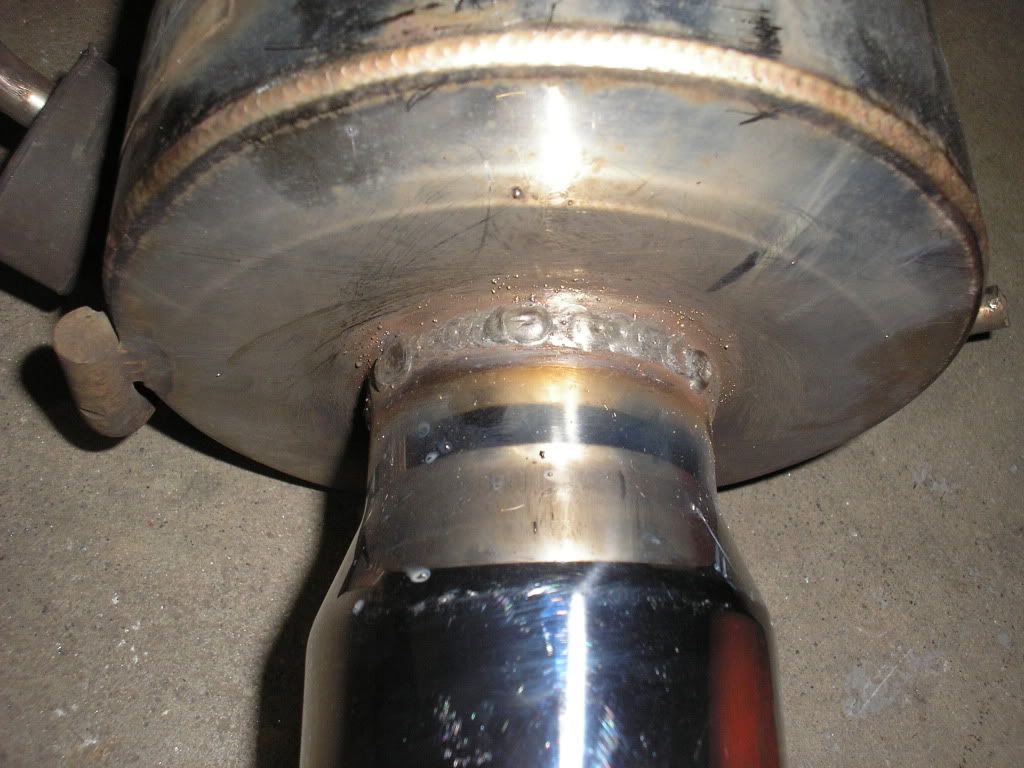 A little spatter, but I haven't wire wheeled it yet. I'll install it first thing in the morning.
FYI, while this portion of the exhaust is removed, have a little fun and bomb around without it :laugh: . When it's just straight cat, it sounds pretty cool(pretty loud and obnoxiuos, but cool).
I was laughing for 10 minutes when I was driving..............What a blast!